by Brian Shilhavy
Editor, Health Impact News
Laura Lloyd-Jenkins, the former Toledo, Ohio County Administrator and board member of Lucas County Children Services, has been sentenced to a prison sentence for her involvement in a child sex trafficking scandal involving three Ohio pastors, one of which was her ex-husband.
Lloyd-Jenkins pleaded guilty to charges of lying to federal investigators regarding what she knew about her ex-husband and two other pastors in a child sex-trafficking case involving a teenage girl associated with their churches.
The Toledo Blade reports:
Federal investigators began looking into the pastors after the FBI received information about the alleged sexual exploitation of a teenage girl by Mr. Haynes — activity investigators believe started when the girl was 14. The three men sexually assaulted the girl, and prosecutors say some of the crimes occurred at Jenkins' church — Abundant Life Ministries — and at Mr. Haynes' church — Greater Life Christian Center.
Laura Lloyd-Jenkins was serving as the County Administrator at the time, and was a member of the board of directors of the county's child protection services agency (Lucas County Children Services).
Lloyd-Jenkins, who served as a board member for Lucas County Children Services, was a mandatory reporter of suspected child abuse. She stepped down from that position in July, 2017, and she was fired from the county administrator position in November, 2017 by the county commissioners. She was arrested two weeks later. (Source.)

Lloyd-Jenkins was charged as part of a 13-count federal indictment with pastors Kenneth Butler, Cordell Jenkins, and Anthony Haynes. The three Ohio pastors were all charged with conspiracy to sex traffic children.

Her ex-husband, Jenkins, was sentenced to life in prison in May for having sex with a 14-year-old girl at his home and church office. He recorded the explicit acts with his cellphone, according to prosecutors.

According to the U.S. Attorney's Office, Lloyd-Jenkins, who was the Lucas County Administrator and served on the board of Lucas County Children Services at the time, obstructed the investigation by notifying one of the defendants about the sex trafficking investigation.

She then made false statements to law enforcement in April 2017 about her knowledge of a minor's sexual exploitation. (Source.)
Pastor Kenneth Butler was sentenced to more than 17 years in prison, while the other pastor, Anthony Haynes, is scheduled to be sentenced later this month (June 2019).

See Also: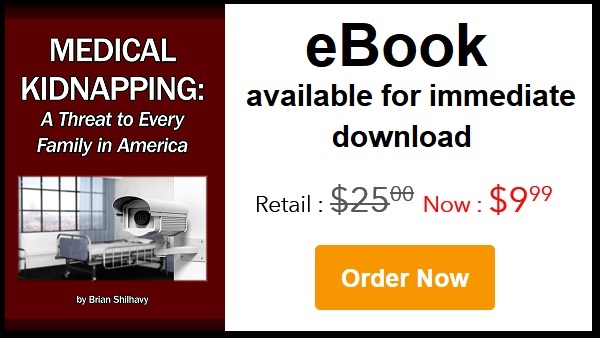 Medical Kidnapping: A Threat to Every Family in America T-Shirt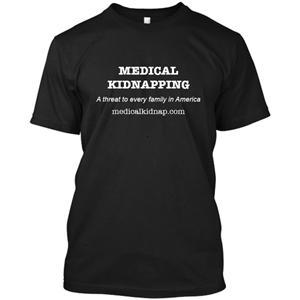 100% Pre-shrunk Cotton!
Medical Kidnapping is REAL!
See: Medical Kidnapping: A Threat to Every Family in America Today
Help spread the awareness of Medical Kidnapping by wearing the Medical Kidnapping t-shirt!
Support the cause of MedicalKidnap.com, which is part of the Health Impact News network.
Support the cause against Medical Kidnapping by purchasing our book!
If you know people who are skeptical and cannot believe that medical kidnapping happens in the U.S. today, this is the book for them! Backed with solid references and real life examples, they will not be able to deny the plain evidence before them, and will become better educated on this topic that is destroying the American family.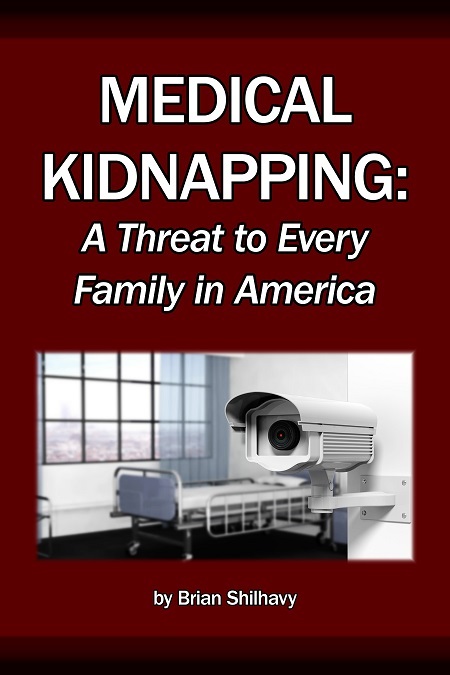 1 Book - 228 pages
Retail: $24.99
FREE Shipping Available!
Now: $11.99
Order here!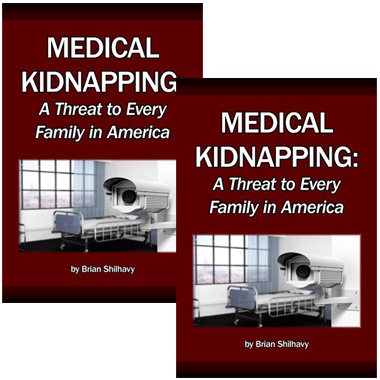 2 Books
Retail: $49.98 (for 2 books)
FREE Shipping Available!
Now: $19.99 (for 2 books)
Order here!
Published on June 10, 2019