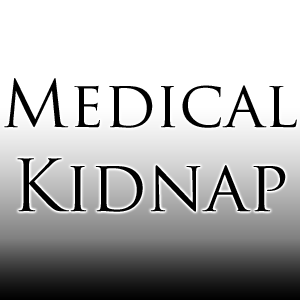 MedicalKidnap.com is part of the Health Impact News network. Learn more about Health Impact News here.
Due to the increasing frequency of stories being exposed regarding children taken away from their families for simply disagreeing with their doctors, we felt it was time to put up a completely separate website to document these tragic stories.
Most of the public is largely unaware of these medical kidnappings simply because the parents are almost always threatened by the family court system in their state from speaking out, usually via an illegal gag order. When we hear these stories for the first time, our natural reaction is "there must be another side to the story."
For an overview of the problem of legal medical kidnapping, showing that this is a very real problem, please see:
As we develop this website and eventually an online community around it, we want this to be a place where families can come for information and help.  We will begin to develop resources in each state, such as attorneys who specialize in these types of cases and who will truly represent the best interests of the family, as well as grassroots actions that can be taken.
Editor – Brian Shilhavy, Health Impact News
More key articles to understand the medical kidnapping problem: