by Health Impact News/MedicalKidnap.com Staff
For the last two years, 22-year-old Sophia Rosas, and her 23-year-old fiancé, Sean Kilkenny, have been living a nightmare in Bremerton, Washington.
Like so many other families in this country, Sophia and Sean have been subjected to the corruption of Child Protection Services. Between assessments and services that never get done because social workers fail to schedule them correctly or won't accept them, and unending demands for such services, the delay tactics of corruption are full blown in this family's case.
The epitome of the warnings were shouted from people like Senator Nancy Schaefer and former CPS investigator, Carlos Morales, and it is clear to anyone looking at the case with an experienced eye that the full intention of Kitsap County Department of Children, Youth and Families (DCYF) is to push an adoption train to the end goal.
Adoption incentives provide bonuses, stipends, and a pretty paycheck for the State at the end of the year.
What started as a freak accident for 2-year-old Zurius, during a fun activity with his mom's fiancé, Sean, has turned into these parents' worst nightmare.
Almost two years of jumping through fiery hoops of unnecessary assessments and services, on the threat of losing forever the most precious treasure in their world – their children – Sophia and Sean have finally had enough.
They can see the track they are on currently will only lead to adoption of both children, and these young parents are now desperate for help to save their family.
On November 25th, 2018, Zurius was taken to Silverdale Harrison Hospital in Bremerton, Washington, for a spiral fracture of his arm. 
Not yet knowing the exact cause of her son's injury, and with Sean at work, Sophia attempted to explain to hospital staff that it may have occurred while he was potty training on the toilet, as that is where he first started complaining about the pain the night before.
Sean had frantically ran out from the bathroom that night, where he was helping Zurius learn to potty train, because Zurius was upset about his arm and wouldn't calm down. Sophia had given him ibuprofen and put him back to bed, intent on taking him to the doctor in the morning. 
When she awoke in the morning, Zurius' arm was swollen and purple, so she immediately took him to the hospital. It wasn't until after hospital staff placed an emergency hold on Zurius, because the description of events did not match the break so there was concern of child abuse, and made Sophia leave the hospital without her son, that Sophia and Sean realized that the fracture probably occurred when he had landed wrong after being thrown in the air and caught by Sean, an activity that many parents do with their small children.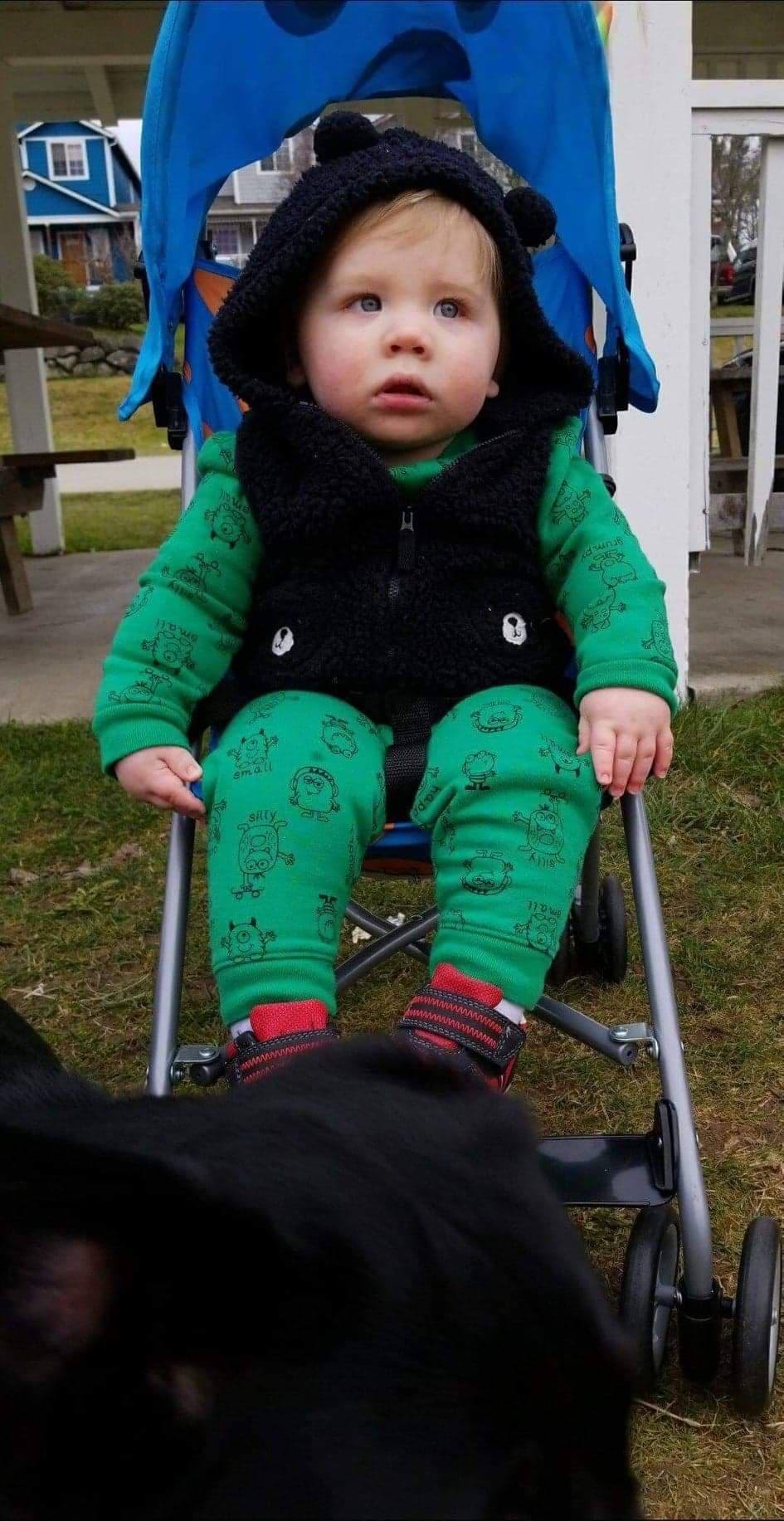 Social workers interviewed Sophia a couple days later, where she attempted to tell them what they now believed happened to Zurius. The social workers took this as the story changing and Sophia not being truthful, which led Sophia into a dependency case with the local Department of Children, Youth, and Families (DCYF) office. 
Sophia was "founded" by the Department to have failed to protect Zurius, and Sean was "founded" of child abuse. Neither parent was charged with any crime, neither was given a trial to determine the truth of the matter, and neither were aware of their option to appeal the Department's decisions.
Instead, Sophia ended up in the Kitsap County Juvenile Court, where a shelter care hearing that was supposed to be completed (per Washington State Law) within 72 hours, was extended again and again, finally resuming more than a month later. 
During this time, Sophia was repeatedly coerced by a public defender into signing a safety plan and completing assessments for the department, while her son was placed with his maternal aunt while in State custody. As Sean is not the biological father of Zurius, he was not involved in these proceedings or safety plan.
Once Sophia finally agreed to the dependency, believing, like so many others, she had no other options to get her son home other than comply, life went on – as Sophia struggled to balance her medical conditions and demands of the department, with only weekly visitations with her son. 
Almost a year later, on November 21, 2019, Sophia and Sean were blessed with the birth of Baby Riley.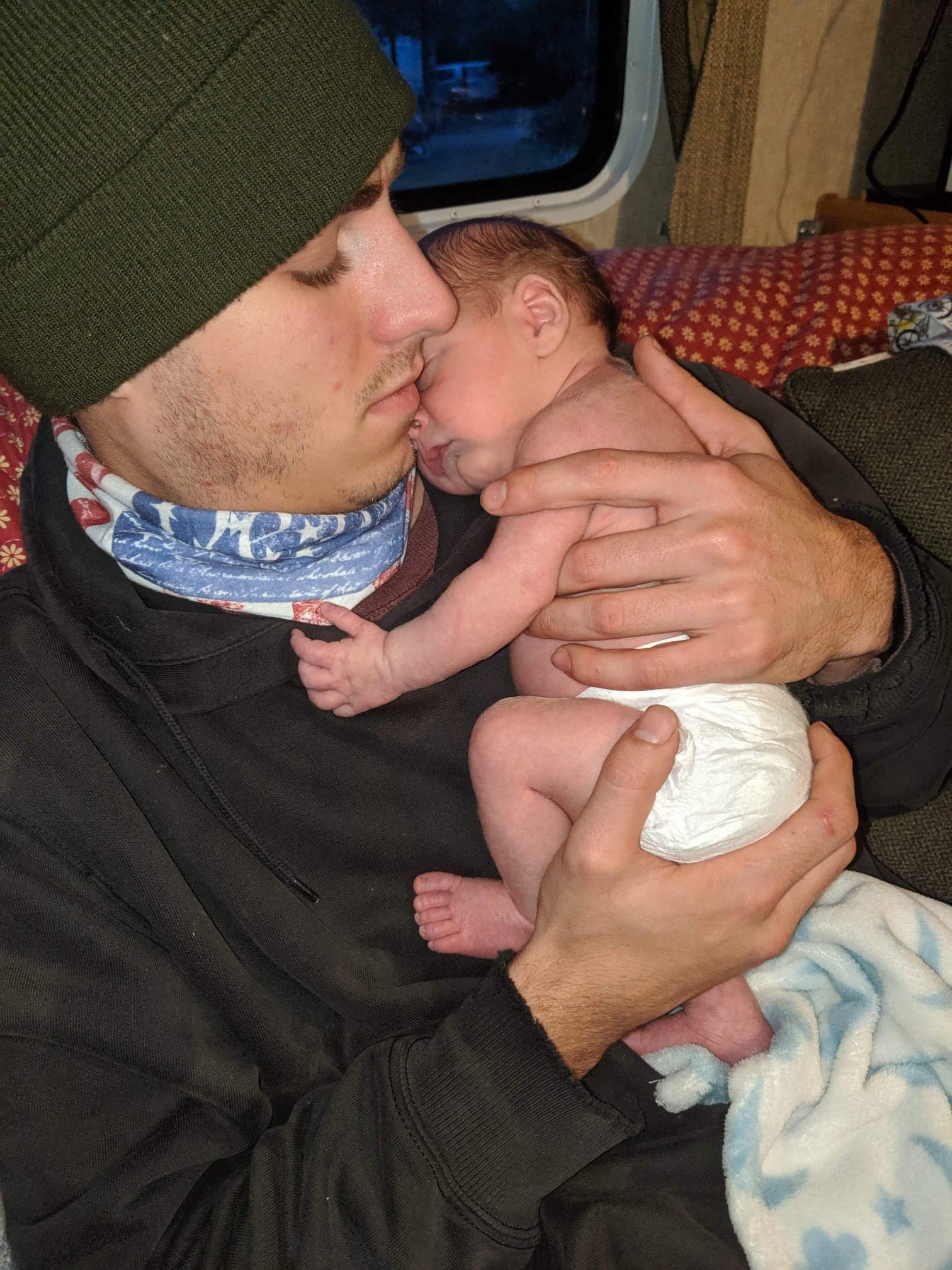 Zurius was still living with his maternal aunt, and the permanency plan of the court was still Return Home. Sophia was still attempting to complete the required services from the department, but she says that every time she completed something it was like "another hoop went up in the air for her to jump through." 
After Riley was born, the social worker in charge of the case at the time, Tina Whitney, placed Riley on an emergency hold, pending a dependency petition against both parents. Like a tragic deja vu from the previous year, Sophia and Sean were escorted from the hospital once again, without their baby. 
The only reason for the removal was because of the open CPS case with Zurius.
After another round of extended shelter care hearings, and coercement by attorneys, both parents finally agreed to a dependency and more assessments and services. 
During this time, Zurius was also removed from the maternal Aunt's home and placed in foster care with strangers, a foster home that is also believed to be a potential adoptive home.
Both parents were doing good in regards to services when COVID-19 happened in March 2020, and everything in Washington State shut down, preventing them from continuing any of the required services or assessments.
At the next review hearing, the department and court acknowledged that both parents would be in compliance with their services and safety plan if the state had not shut down because of the virus. 
In May 2020, Sophia's public defender filed a motion for Riley to be returned to their care. Despite the department's objections, Commissioner Matthew Clucas approved the order and Riley returned home on July 16th, 2020, stating that "the court finds the reason for removal no longer exists."

Not even a month later, their current social worker, Joni McDairmant, and the department filed another petition to remove Riley from the home – this time based solely on Sophia and Sean's medical marijuana use and despite a parental protection written into Washington State's 22-year-old medical marijuana law.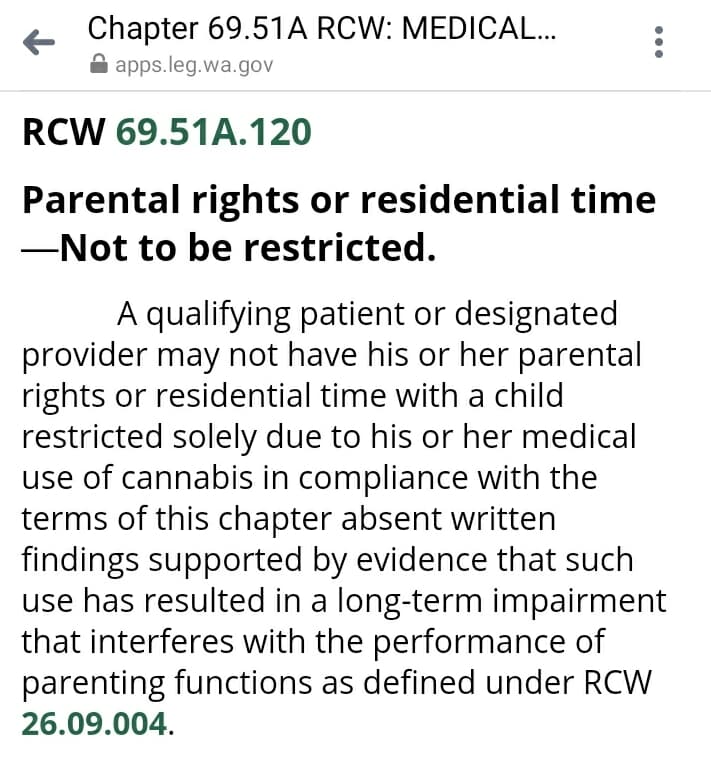 Both parents are Medical Marijuana patients, who have utilized Washington's recreational Marijuana programs to gain access to their medicine.
Sophia, having received her $200 medical marijuana recommendation recently, suffers from pain caused by having her gallbladder removed, and constant digestive tract inflammation that results in nausea and vomiting.
In extreme cases like Sophia's, this condition also results in occasional malnourishment – because her internal organs are webbed together with scar tissue from years of inflammation (beginning around the age of 8 years old). 
Sean suffers from fusion of his lower backbone and degenerative disc disease, and has, like many patients across the state, continued to utilize Washington's legal recreational program to obtain his medicine as he cannot afford the $200 medical recommendation.
A hearing was held August 26th, 2020, with Commissioner Matthew Clucas presiding. 
The resulting order was entered in violation of State statute (RCW 69.51A.120), against Sophia's medical rights, and without testimony on her behalf by a licensed medical professional.
Commissioner Clucas did not remove Riley from the home, but said he was hesitant in denying the Department's motion. He then ordered that both parents refrain from using marijuana completely, despite it being legal in Washington state, and despite a legitimate Medical Marijuana recommendation from Sophia's physician. He ordered this compliance on threat of again removing Riley from the home. 
An order that gave vague authority to the Department, or the assigned Guardian ad Litem, in removing Riley from the home at their discretion.
According to Washington DCYF, Sean and Sophia suffer from "Mild or Moderate Cannabis Dependence Disorder" and require abstinence and in depth drug treatment, despite their use being for medical purposes. They've taken several chemical dependency assessments through State contracted providers, that all "confirm" this diagnosis. 
Both parents have submitted to numerous urine analysis tests and have attempted to engage in Chemical Dependency services since COVID shut downs happened last March, despite their disagreement with the diagnosis, even being told that their use of marijuana was fine "as long as their levels stay low."
While all of this was happening, Washington DCYF also motioned for Termination of Parental Rights for Sophia and Zurius' biological father, and changed the permanency plan for Zurius to "adoption within 6 months." A TPR hearing is scheduled for October 13th, 2020.
Sophia doesn't understand why, despite her compliance with the department, they are now attempting to adopt out her son. She says
"I am scared for my children. I'm scared for their mental health because of all this. Especially my firstborn. If I feel out of control, helpless, and hopeless, I can only imagine how they feel."
Then, on the afternoon of September 4th, everything changed again. The social worker, Joni McDairmant, was supposed to arrive at 1pm to check on Riley. Sean and his mother, Jennifer, were going to take Riley downstairs to meet her for the visit, since Sophia was recently tested for COVID-19 after possible exposure from their neighbor.
After waiting almost an hour, Sophia texted Joni and told her that they had errands to run. Joni texted back and said Riley was not to go anywhere or she would call the police. Sophia told her okay and waited for her to show up.
Within the hour, police showed up, followed by the social workers, Joni McDairmant and CPS investigator, Gregory Fontenette. 
Using Commissioner Clucas' vague order, and a failed UA from only a week after the order was given, Joni and Gregory removed Riley from his parent's care and took him to foster care – despite his previous placement (a family friend) being present and willing to take him.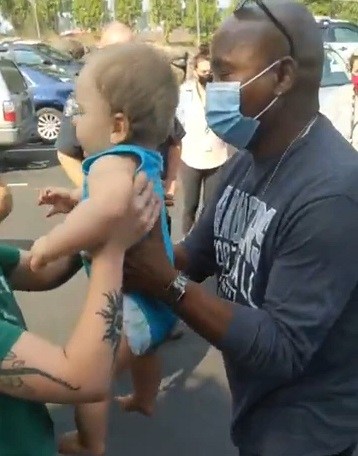 Jennifer and Sophia filmed the abduction with their phones.
Riley is now placed with strangers in foster care, despite being possibly exposed to COVID19, putting whatever foster home he was placed in at risk of potentially contracting the virus as well. The social workers didn't even allow time to pack a bag or say goodbye. Sophia is distraught that her baby won't even have his peter rabbit for bedtime, a stuffie he has slept with every night since he has been home.
Sophia and Sean are desperate to get both of their boys home again.
Serra Frank, a family advocate from Fight for Lilly, has reviewed the paperwork and is now working with the family. It is obvious to her, and many others that have looked at the case, that reunification with the family has never been the goal of the Kitsap County Washington Department of Children, Youth and Families. 
Serra says,
I have never seen such an blatant case of forced adoption in my 7 years of being a family advocate. This young family was obviously targeted because of their age, their economic status, and their beautiful blonde-haired and blue-eyed babies – that any parent in the world would want to adopt.

It wouldn't matter if the parents completed a million services successfully. Adoption of both children is apparently the only goal of this department.
Sopha says,
I didn't understand why Kitsap County was nicknamed Kidnap County, until I had kids.
She has now filed to discharge the public defender that was obviously not adequately speaking for her in court, and is ready to fight them head on. Sophia has also filed for a revision of Commissioner Clucas' ruling regarding her medical marijuana use, to be heard by Kitsap County Superior Court on September 16th, 2020.
She says,
Ever since I took over and started fighting back, I feel empowered and more hopeful. I feel better prepared to say the least. I feel like Super Mom. I will save my babies.
Both parents are scheduled to appear again in front of Commissioner Clucas on September 9th, 2020, at 9am PST. This hearing is to review their compliance with the order that mandates they quit using medical marijuana, and will likely be a new shelter care hearing for baby Riley. 
Sophia is asking Commissioner Clucas to stay his order, pending revision, and will be requesting the immediate return home of her son. 
She believes that as a legal medical marijuana patient in Washington State, she shouldn't have to choose between her life-saving medicine  and her babies.
HOW YOU CAN HELP
Family Facebook Support Page – www.facebook.com/Fight4ZandRiley
#Fight4ZandRiley
Change.org petition: https://www.change.org/p/washington-dcyf-stop-medical-kidnapping-in-kitsap-county
Contact:
Washington Governor Jay Inslee: https://www.governor.wa.gov/contact/contact/send-gov-inslee-e-message
Office of the Governor
PO Box 40002
Olympia, WA 98504-0002
Phone: 360-902-4111
Bremerton Mayor Greg Wheeler
345 6th Street Suite 600
Bremerton, WA 98337
Phone: 360-473-5266
Washington Legislators:
Representative Dan Griffey: https://app.leg.wa.gov/pbc/memberEmail/35/1
PO Box 40600
Olympia, WA 98504
(360) 786 – 7966
Senator Tim Sheldon: https://app.leg.wa.gov/pbc/memberEmail/35/0
PO Box 40435
Olympia, WA 98504
(360) 786 – 7668
Fax: (360) 786 – 1999
Senator Patty Murray: https://www.murray.senate.gov/public/index.cfm/mobile/contactme
Senator Maria Cantwell: https://www.cantwell.senate.gov/contact
Representative Derek Kilmer: https://kilmer.house.gov/contact/email-me
Having problems receiving our newsletters? See: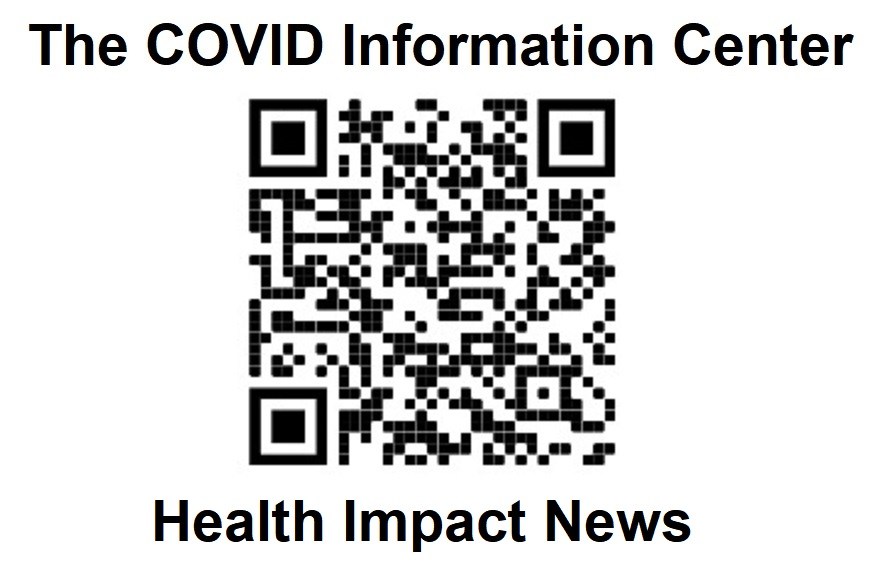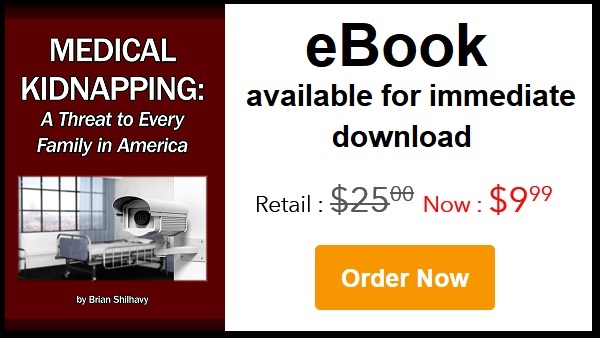 Support the case against Medical Kidnapping by purchasing our new book!
If you know people who are skeptical and cannot believe that medical kidnapping happens in the U.S. today, this is the book for them! Backed with solid references and real life examples, they will not be able to deny the plain evidence before them, and will become better educated on this topic that is destroying the American family.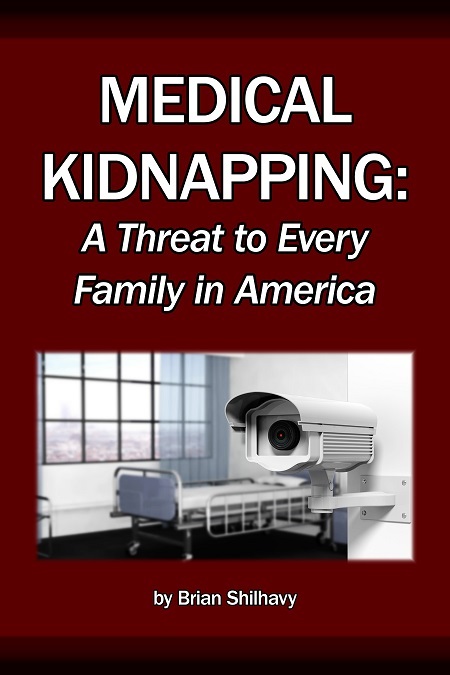 1 Book – 228 pages
Retail: $24.99
FREE Shipping Available!
Now: $14.99
Order here!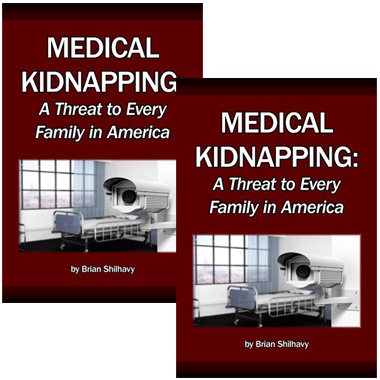 2 Books
Retail: $49.98 (for 2 books)
FREE Shipping Available!
Now: $19.99 (for 2 books)
Order here!
Published on September 5, 2020