by Brian Shilhavy
Editor, Health Impact News
Local media in Massachusetts is reporting that four former foster children have filed a $40 million lawsuit against foster parents Susan and Raymond Blouin in Oxford Massachusetts.
The Telegram & Gazette report:
Four former foster children who say they were sexually and physically abused inside the Oxford foster home of Susan and Raymond Blouin are suing the couple and the state for millions.

In a 73-page lawsuit that lists damages "in excess of $40 million," the former children say the Blouin home at 7 Pleasant Court was a "house of horrors" for more than a decade.

The plaintiffs – two men and two women who filed the lawsuit Dec. 20 under pseudonyms – allege being subjected to a variety of torture, from beatings and verbal abuse to sexual humiliation and molestation.

They allege that the state, despite mounting evidence that the Blouin home was unsafe, continued to allow foster children to live there, and made things worse by conducting sloppy investigations of abuse that resulted in further retribution against kids.

"This case is about a Massachusetts Department of Social Services-approved foster care home, the systemic torture of four minor children that occurred there for over a decade, and DSS' deliberate indifference towards that abuse," lawyers from the Boston firm Brody, Hardoon, Perkins & Kesten wrote. (Source.)
WCVB ABC 5 and reporter Kathy Curran out of Boston has been investigating the Blouins for the past two years, and they have interviewed several of the former foster and adoptive children who lived in the Blouin's "house of horrors."
Curran reports that Susan Blouin, a registered nurse, and her husband Raymond, took in more than 40 foster children, adopting six of them.
"The state didn't believe these children," said attorney Erica Brody, who is representing the children who filed the suit. "They didn't look through the home to see if people were being kept in dog cages. They didn't protect these children." (Source.)
ABC 5 reports that their investigation found records that Raymond Blouin allegedly pleaded guilty to sexually assaulting two of the girls in their home in 2003, but the State continued to keep foster children in their home.
Records we obtained show many of the children told social workers and teachers they were being abused, the state's own investigations found evidence of abuse and Ray Blouin even pleaded guilty to sexually assaulting two of the girls in 2003. Despite these red flags and others warning of the horrific abuse throughout the years, the state kept foster children in the Blouin's home. (Source.)
One of the girls that the Blouins allegedly adopted was interviewed by ABC 5.
"These people were sick," said Kristine Blouin, who was also adopted by the Blouins. "I didn't even know that. I thought all of it was normal because I lived with them since I was two weeks old." (Source.)
Child advocate Maureen Flatley was also interviewed by ABC 5, and stated:
"One of the most troubling things today is that some of the caseworkers that worked on this case still work for DCF. So any suggestion that this could never happen again is absolutely laughable," she said.
Watch the entire interview by ABC 5.
See Also: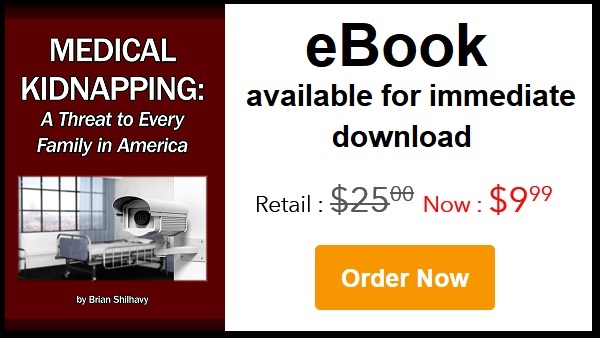 Published on December 30, 2019