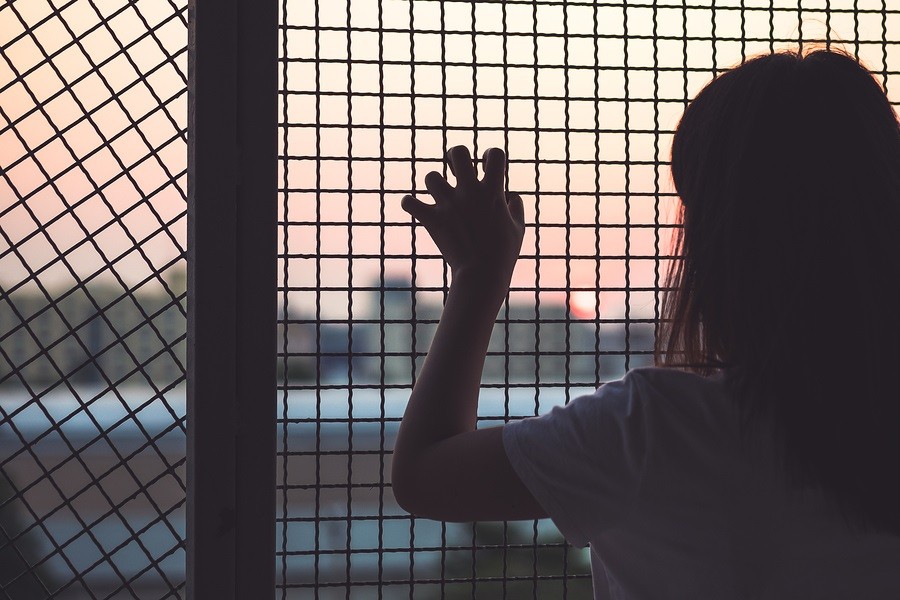 by Brian Shilhavy
Editor, Health Impact News
Attorney Michael Dolce, from the law-firm Cohen Milstein, recently wrote an opinion piece published by Newsweek stating that the nation's foster care system is set up to sexually traffic children.
Dolce, who speaks from experience from representing children abused in foster care, writes:
Here's the ugly truth: most Americans who are victims of sex trafficking come from our nation's own foster care system. It's a deeply broken system that leaves thousands vulnerable to pimps as children and grooms them for the illegal sex trade as young adults.

We have failed our children by not fixing the systemic failures that have allowed this to happen for decades.
Readers of Health Impact News and our MedicalKidnap.com website are probably familiar with the systemic failures of America's foster care system, and how it trafficks children. We have investigated and reported on this huge problem for years now. See:
Therefore, it is refreshing to see this horrible injustice in our foster care system exposed in a corporate-sponsored "mainstream" media source.
The studies and statistics that Dolce references are quite sobering:
The frequency of child sex abuse is a true epidemic. Since at least 2000, the U.S. Department of Justice has reported that some 67 percent of all sexual assaults are committed against victims under 18 years old.

The U.S. Department of Health and Human Services reports confirmed child sexual abuse cases number approximately 58,000 per year in recent years.

Unreported child sexual assaults are estimated at 80 percent and supported by multiple studies and experts.

The National Center for Missing and Exploited Children (NCMEC) found that "of the more than 18,500 endangered runaways reported to NCMEC in 2016, one in six were likely victims of child sex trafficking. Of those, 86 percent were in the care of social services when they went missing.
Child Sex Trafficking in Foster Care is Known – But Nothing is Being Done About it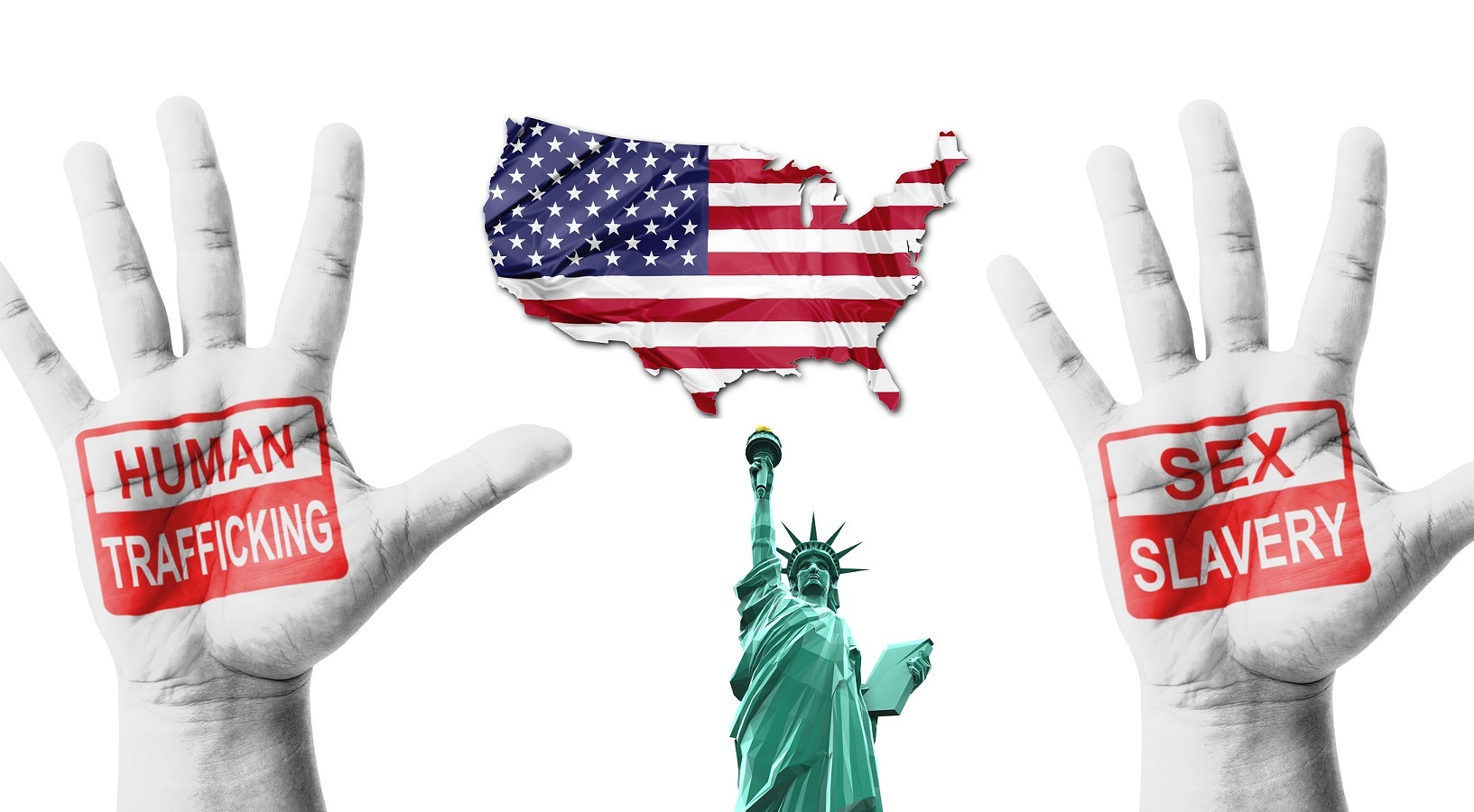 While the problem of child sex trafficking through the nation's foster care system is not commonly known in the general public, it is known to our nation's leaders.
Dolce writes:
The essential failure is how we care for these children.

As NCMEC's CEO told Congress in 2013, "Children in foster care are easy targets for pimps … [they] are the most susceptible to the manipulation and false promises that traffickers use to secure their trust and dependency. These children have fractured safety nets and few alternatives."

Child welfare systems can, but often do not, prevent that reality for children. Pimps rely on that. (emphasis added)
Dolce starts out his article in Newsweek by referencing the work of Senator Rob Portman in trying to address child sex trafficking.
Senator Rob Portman (R-Ohio) introduced legislation in 2017 to amend an antiquated 1996 law that was ostensibly enacted to protect freedom of expression on the Internet, but, as Sen. Portman's bill describes, allowed website operators (most prominently, Backpage) to facilitate the sale of sex with victims of sex trafficking. In many of these cases, the victims are children.
We covered the work of Senator Portman here at Health Impact News back in 2016, when he published a report on the results of a six-month investigation looking at 125,000 unaccompanied minors who had crossed the U.S. borders into the United States since 2011, reportedly fleeing violence and unrest in Guatemala, Honduras and El Salvador.
His report documents how most of these children ended up being trafficked and severely abused. See:
But what is actually being done to help stop this horrific abuse happening right here in the United States?
Dolce writes:
Sen. Portman's legislation is landmark and a key step in helping sex trade victims, but the reality is that predators will find other venues.
Dolce also makes it clear that the system responsible for allowing this to happen is the nation's foster care system.
Children are learning all the time, and in abusive foster or group homes they learn that their worth as humans is not intrinsic. Their worth is what the abusive caregiver gets from them, whether simply a paycheck from the state or their bodies for sex, as happened to some of my clients.

This conditions them to be subservient to pimps—giving all they have in exchange for essential needs, like food and shelter.

As one of my clients put it, after extensive physical and sexual abuse in state care, the day she turned 18 and left the system with no community support, job or money, she saw herself in one way: "There was a gold mine between my legs."

The rates of runaways from state care remains essentially unchanged since 2003, so the volume of potential trafficking victims has not changed.

To protect our nation's most vulnerable children, we need the federal government to compel states that accept hundreds of millions of dollars for child welfare systems to answer, in every case that a child goes missing, why it happened and why it continues to happen.
The reason that this horrible child sex trafficking system does not stop is because those running the foster care system are corrupt. Even if one is not actually participating in child sex trafficking within the foster care system, those who know about it are not reporting it.
Dolce laments:
From cases of child abuse victims I have represented, I can name dozens of adults who knew of abuse in institutional care, but failed to report it.
What about law enforcement? Michael Dolce is an attorney who represents these abused young people, so surely he is able to report this and law enforcement are able to arrest the perpetrators so they can get their day in court, correct?
Nope.
Dolce reports:
Not one of them was arrested, even when I asked law enforcement to do it.
And yet, as we have reported many times over here at MedicalKidnap.com, if a CPS worker wants to remove a child from their home and put them into foster care, even if there is not a court order to do so, law enforcement is all too willing to participate in forcing the child from the home to be placed in foster care.
Every county in the U.S. has an elected sheriff, and it is time the public put pressure on their local county sheriff and demand that they stop taking children out of homes just because a social worker states that this is "the best interest of the child."
In such cases where a child is removed from a home without a court order from a judge, and with no emergency circumstances where the child's life is in immediate danger, if that case is litigated in the courts, the law enforcement agent who facilitated the removal will almost always be found guilty of violating the family's constitutional rights.
For more information see:
This document is meant to be printed out and shared with your local sheriff, hopefully with a group of parents from your community. Demand that they protect your constitutional rights by NOT complying with local social workers who lack a court order, and if they fail to do their job, vote in someone who will.
Dolce also writes about the travesty of justice where social workers responsible for putting children into this horrific child sex trafficking system never get fired. In fact, sometimes they are promoted!
And we must fire child welfare officials accountable for their role. I have never seen an official be fired in any case; in fact, I've seen one responsible official get a job promotion.
Another problem that allows the foster care system to traffick children that was not addressed in Dolce's piece, but which we have covered here at Health Impact News, is the systemic problem of the state approving known sexual predators as foster parents!
In a 2015 interview with Sean Stone, Tammi Stefano reported that LA County routinely approved convicted sex offenders as foster parents:
When Stone asked her who CPS was turning these children over to with such "gruesome" statistics, Stefano replied that what she discovered, and what the Los Angeles Times was kind enough to publish, was that 1000 "convicted sex offenders" had been given a "green light" by CPS to become "approved foster parents" just in Los Angeles County.
In 2017 we reported the horrific story from Sierra Vista Arizona where foster parent David Frodsham was arrested for running a pornography ring and child sex trafficking ring from his home in this military town. See:
Earlier this year (2018) one foster child who was part of the Frodsham foster home and pedophile ring and was allegedly tortured for years filed a lawsuit after he turned 18. See:
Reform or Abolish? Is Government the Solution, or the Problem?
If there is one thing I disagree with in Attorney Dolce's fine piece about child sex trafficking in foster care written for Newsweek, it is this:
To protect our nation's most vulnerable children, we need the federal government to compel states that accept hundreds of millions of dollars for child welfare systems to answer, in every case that a child goes missing, why it happened and why it continues to happen.
While it would be nice if this could happen, the federal government cannot be trusted.
And passing more laws will probably have no more effect in ending this horrific system than Senator Portman's efforts have.
Instead, we have a better idea: DEFUND THE CHILD WELFARE SYSTEM! Cut off all federal funds. Abolish it.
Statistics, many of which come from the system itself or whistleblowers in the child protection social services system, show that fewer than 15% of children removed from their homes are for reasons of abuse.
Most are for "neglect" or some other reason where the social workers decide the parents are not good enough to parent their children. In this way quotas are met to put enough children into the system to collect massive funds for foster care and adoption.
In most cases, those families could better utilize those funds to provide a better environment for their children, because the failure of the foster care system is quite well-known, and studies show that children left in "troubled homes" fare better than children who go into foster care, where many of them are sexually trafficked.
For the few that are truly abused in the home, let the parents be arrested and enter into the criminal justice system, where their constitutional rights will allow them to defend themselves before a judge, and potentially a jury trial among their peers.
As it is now, parents have fewer rights in family courts across this nation than hard-core criminals, such as rapists, murderers, terrorists, and others have in civil or criminal courts. See:
Then if the parents are found guilty, if there is no next of kin within the family structure to care for the children of convicted criminal parents, let states and local communities decide what to do with those children, utilizing community resources and businesses (such as non-profits) within the community where there will be greater accountability and scrutiny for the few truly abused children who have no family to take care of them.
The current system is corrupt, and beyond repair.
See Also:
Published on March 15, 2018