by Brian Shilhavy
Editor, Health Impact News
Former Arkansas Senator Linda Collins-Smith was found dead in her home last week, and local media sources are reporting that her death is being investigated as a homicide.
Collins-Smith was a frequent critic of government corruption, but who the attacker was and what the possible motive might have been are not being reported, and the public may never know, as Third Judicial District Judge Harold Erwin has ordered that documents and evidence obtained by the police during this investigation are to be sealed.
KATV in Little Rock interviewed Collins-Smith's former press secretary, Ken Yang:
Yang says that her death is being investigated as a murder.

Yang also tells KATV content partner, KAIT8 that Collins-Smith was found shot in her home.

According to Yang, neighbors had reportedly heard gunshots a day or two before Collins-Smith was discovered today. Her body was reportedly found wrapped in some sort of blanket.
Was Linda Collins-Smith Investigating the Link Between Child Protective Services (CPS) and Child Trafficking That Led to Her Murder?
There is a lot of speculation about how Linda Collins-Smith's criticisms of government corruption might have led to her murder, such as a possible investigation looking into a link between the seizure of children by CPS services (Arkansas Child Services Division of The Arkansas Department of Human Services) and child trafficking.
But so far, this appears to be only speculation, as Health Impact News has not found any evidence linking Collins-Smith to such an investigation, and as we mentioned above, the Judge has ordered all evidence uncovered by the police sealed.
We do know that Collins-Smith, during her tenure as a State Senator, did participate in hearings investigating CPS, as is evidenced from this video recording from 2016 where she questions the "disappearance" of certain emails that may have been covering up corruption:
Some have produced what appears to be a screen shot of her Facebook Page, with what is reported to be her last Facebook Post before her death.
She is allegedly sharing the Brandy Murrah story of the falsified lab tests that were allegedly used to take children into state custody falsely. (See: Alabama Lab Owner Arrested for Falsifying Results of Drug Tests Used to Medically Kidnap Children.)
She appears to be critical of Arkansas CPS (DHS in Arkansas) and judges who rule on child custody cases.
But that post does not appear on her Facebook page today, and we cannot verify if it is authentic or not.
Those most vocal critics concerning her death appear to be former constituents of hers, who claim she was one of the few in the Arkansas government that parents could go to for help on child custody issues.
One of those former constituents from Arkansas, Michaele Walker, took to Facebook Live to address Collins-Smith's death.
Walker claims to have worked with Collins-Smith on CPS corruption cases linked to child trafficking nationwide, and that there is allegedly a current 2-year investigation pending looking for over $50 million in missing government funds.
What We do Know About Linda Collins-Smith

Based on published reports and public records, this is what we do know about former Arkansas Senator Susan Collins-Smith.
Collins-Smith served one term in Arkansas House of Representatives, District 80, from 2011 to 2013. She was elected as a Democrat, but switched parties in August 2011.
In 2014, she was elected to the Arkansas State Senate, District 19.
Collins-Smith lost to James Sturch in the Republican Party primary for the 19th district in Arkansas in May 2018 by fewer than 600 votes.
Politically, Collins-Smith described herself as: "Christian Conservative; Pro-Life, Business, Family, Guns, Veterans, Better Education & Patriot. Love God, Family and Country!"
She openly supported President Donald Trump and many of his policies.
She was married to Circuit Judge Philip Smith and the two reportedly went through a bitter divorce that was finalized in 2018.
As a result of testimony given during the divorce proceedings, Philip Smith was reprimanded by the Judicial Discipline and Disability Commission, and agreed to not serve again as a judge in the future.
The reprimand states that he:
.. made improper use of court premises, or other resources to engage in extrajudicial activities that did not concern the law, the legal system, or the administration of justice.
What those "activities" were is not specified.
Child Sex-Trafficking Through Foster Care is a Known Problem – Is this What Happens to People Who Want to Expose It?
While we may not know the truth as to why Linda Collins-Smith was murdered, and may never know, she would not be the first State Senator to have a murder linked to allegations of investigating child trafficking.
Similar allegations have been made in the past regarding former Georiga Senator Nancy Schaefer. (See: Senator Nancy Schaefer: Did her Fight Against CPS Child Kidnapping Cause her Murder?)
What we do know is that the vast majority of children who are sexually trafficked today come from the nation's Child Protection Services agencies and Foster Care, and that this child sex trafficking business is reported to be larger than the illegal drugs and illegal gun trades.
To learn more see: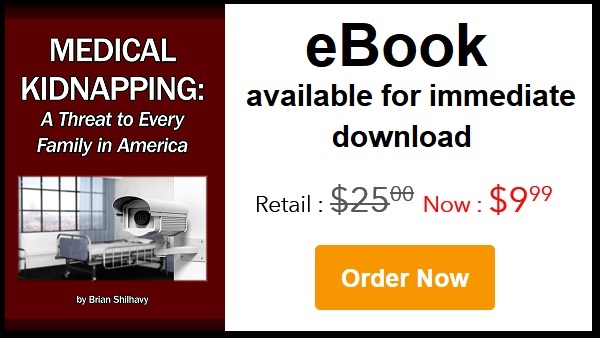 Published on June 11, 2019