by Andre' Gabriel Esparza
DontComply.com
Excerpts:
Indictments were handed down last Thursday to 1 of the 3 Child Protective Services (CPS) subordinates who were charged with Oppression, a (misdemeanor), tampering with evidence, and falsifying and forging documents to conduct illegal searches and seizures, which are third degree felonies, punishable upon conviction by a maximum sentence of from two to 10 years in prison and an optional fine of up to $10,000.
60 year-old Laura Marsh Ard,  the former program director for the Texas Department of Family and Protective Services office in Rockwall, received one indictment for tampering with physical evidence. Reynolds, of Fate, received three indictments for official oppression, and one indictment for tampering and fabricating physical evidence. All these charges stem from an alleged case where all three conspired to use false documents in an investigation of the mother of a murdered teenager Alicia Moore from Greenville.
Thonginh and Reynolds conducted unlawful searches and seizures in association with CPS investigations. The tampering with physical evidence indictments say that all three defendants collaborated together back on November 6th, 2012. "to use a record and/or document to wit: the risk assessment involving Aretha Moore … with knowledge of its falsity and with intent to affect the course or outcome of the investigation."
Read the full article here.
Texas CPS Worker Found Guilty of Official Oppression
by Lana Shadwick
Breitbart.com
Excerpts:
Criminal charges against CPS employees related to their actions in child protective services cases are rare.
A Texas Child Protective Services (CPS) worker has been found guilty of official oppression. The CPS worker, Rebekah Ross Thonginh, is one of three individuals who were charged in connection with a CPS investigation of a case involving a special needs teenager who was murdered in 2012.
Thonginh, Natalie Ausbie Reynolds, and Laura Ard were arrested in September of 2013 and were charged with official oppression and tampering with evidence.
The women were employed with the agency and held the positions of supervisor, caseworker, and investigator. Ard was the Investigative Program Director in the CPS office in Greenville, Texas. She was hired in 1992 and retired just months before she was arrested. Natalie Reynolds, was hired in 2002 and worked as an investigative supervisor.
Read the full story here.
See Also:
Medical Kidnapping: A Threat to Every Family in America T-Shirt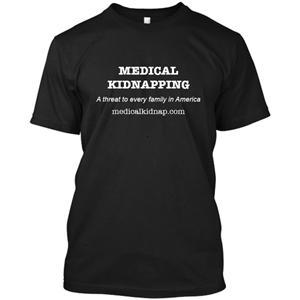 100% Pre-shrunk Cotton!
Medical Kidnapping is REAL!
See: Medical Kidnapping: A Threat to Every Family in America Today
Help spread the awareness of Medical Kidnapping by wearing the Medical Kidnapping t-shirt!
Support the cause of MedicalKidnap.com, which is part of the Health Impact News network.
Support the cause against Medical Kidnapping by purchasing our book!
If you know people who are skeptical and cannot believe that medical kidnapping happens in the U.S. today, this is the book for them! Backed with solid references and real life examples, they will not be able to deny the plain evidence before them, and will become better educated on this topic that is destroying the American family.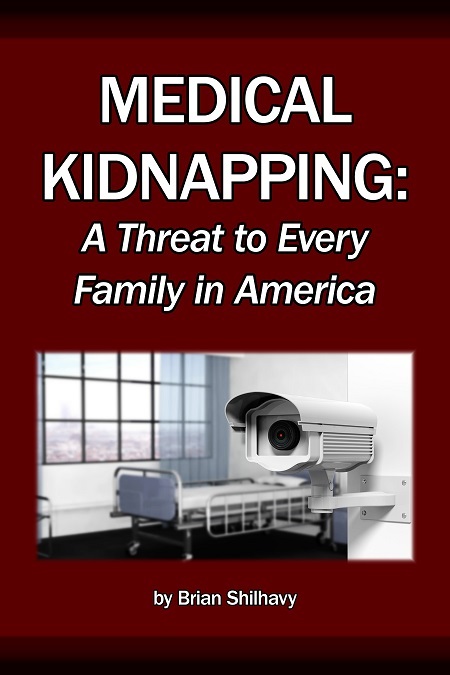 1 Book - 228 pages
Retail: $24.99
FREE Shipping Available!
Now: $11.99
Order here!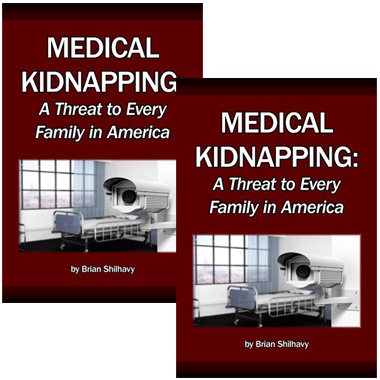 2 Books
Retail: $49.98 (for 2 books)
FREE Shipping Available!
Now: $19.99 (for 2 books)
Order here!
Published on September 26, 2015