by Brian Shilhavy
Editor, Health Impact News
Parents in Michigan traveled to Ann Arbor Michigan this week to protest medical kidnappings, where doctors conspire with Child Protection Services to take children away from parents based solely on a doctor's opinion of "medical abuse." The protest took place at the University of Michigan Board of Regents.
One of the parents who spoke out was Melissa Geers, a Michigan mother who had her 5 children removed from their home after a doctor found one of their prematurely born twins with broken ribs. A "Child Abuse Specialist," a specialty doctor trained just to find abuse, made the diagnosis based on x-rays, and had never examined the child nor the parents. Another doctor later determined that the twins had "brittle bone" disease, and the children were eventually returned to their parents.
Melissa wrote an article for Health Impact News chronicling their ordeal here:
Melissa was also interviewed by the local media while protesting in Ann Arbor:
Some quotes:
My oldest is old enough to know what happened. And he was wearing his Tae Kwon Do uniform the day he was removed, and won't go back to Tae Kwon Do. My 8-year-old runs when the doorbell rings. My 4-year-old asks me every time I leave the house if I'm coming back.
As we have documented on our Medical Kidnap site, even when children are returned to their parents after a wrongful removal by CPS, the trauma remains. The parents in Michigan were protesting a new pediatric specialty where certain pediatricians specialize in finding child abuse, usually by simply reviewing documents and not interviewing the family. Their very specialty and funding depends upon them finding abuse, often where it may not be present, failing to consider other causes of trauma that are not caused by abusive parents.
For more information on this new pediatric specialty, see the Health Impact News special report:
Even the mainstream media is beginning to recognize that medical designations such as "Shaken Baby Syndrome" are responsible for putting innocent parents behind bars, and losing their children. The New York Times this week ran an investigative report:
Here is the ABC 7 report of the parent demonstration in Ann Arbor:
Medical Kidnapping: A Threat to Every Family in America T-Shirt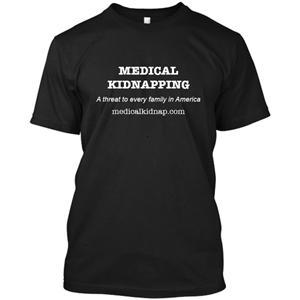 100% Pre-shrunk Cotton!
Medical Kidnapping is REAL!
See: Medical Kidnapping: A Threat to Every Family in America Today
Help spread the awareness of Medical Kidnapping by wearing the Medical Kidnapping t-shirt!
Support the cause of MedicalKidnap.com, which is part of the Health Impact News network.
Support the cause against Medical Kidnapping by purchasing our book!
If you know people who are skeptical and cannot believe that medical kidnapping happens in the U.S. today, this is the book for them! Backed with solid references and real life examples, they will not be able to deny the plain evidence before them, and will become better educated on this topic that is destroying the American family.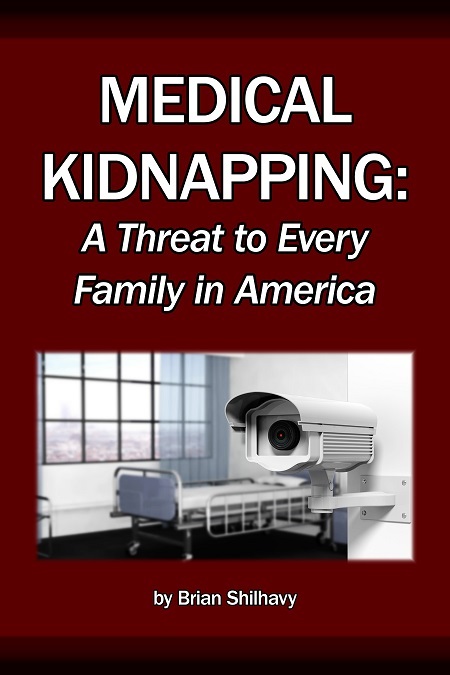 1 Book - 228 pages
Retail: $24.99
FREE Shipping Available!
Now: $11.99
Order here!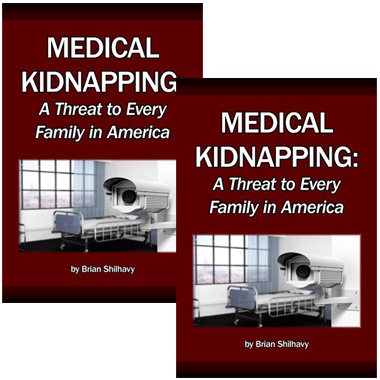 2 Books
Retail: $49.98 (for 2 books)
FREE Shipping Available!
Now: $19.99 (for 2 books)
Order here!
Published on September 18, 2015