UPDATE 6/18/2015
After 2 and a half months, the Geers have their twins back. Full report at ClickOnDetroit.
Original Story: WDIV in Detroit Michigan is reporting on a medical kidnapping in Novi Michigan (outskirts of Detroit).
Video highlights from transcript at Click On Detroit
TONY AND MELISSA ARE PLEADING TO GET THEIR FIVE CHILDREN BACK AFTER CHILD PROTECTIVE SERVICES TOOK THEM AWAY.
THEY SAID TWO OF THE CHILDREN HAD INJURIES, BUT THE PARENTS SAY THEY HAVE BRITTLE BONES. THEY WERE IN COURT AND HAD A LOT OF SUPPORTERS WITH THEM, TOO.
THE GEARS SAY LAST NIGHT THEY WERE LOVING PARENTS AND CAME HERE TODAY WITH SUPPORTERS AND BEING CALLED DEFENDANTS TODAY. THIS COUPLE HAS MASSIVE SUPPORT FROM THEIR COMMUNITY SAYING THIS COUPLE ABSOLUTELY WOULD NOT HURT ANY OF THEIR CHILDREN.
WITH POLICE THERE, CHILD PROTECTIVE SERVICES REMOVED THEIR FIVE BOYS FROM THEIR NOVI HOME LAST NIGHT. JOSEPH, NOAH, WYATT, TWO PREMIES, JUST 4 MONTHS OLD, A MOVE THAT DOZENS OF SUPPORTERS SAY IS DESTROYING A GOOD FAMILY.
THE OLDER BOYS WILL BE ABLE TO STAY IN THE FAMILY HOME. THEIR GRANDMOTHER WILL BE LIVING WITH THEM. THE BABIES WILL BE OUT AWAY FROM THE PARENTS AND THEY'LL BE WITH THEIR AUNT. MELISSA GEAR BREAST-FEEDS. (She can only see her babies twice a week.)
Rick Snyder is the governor of Michigan, and he can be reached here.
Please visit Click On Detroit to give them some positive traffic to this story, and then contact them and thank them for covering this story and exposing CPS and medical kidnapping. We need more media stations around the U.S. reporting these stories.
Medical Kidnapping: A Threat to Every Family in America T-Shirt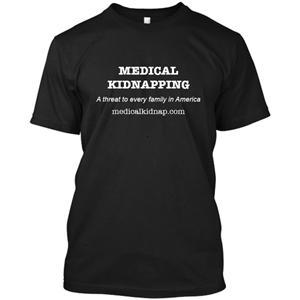 100% Pre-shrunk Cotton!
Medical Kidnapping is REAL!
See: Medical Kidnapping: A Threat to Every Family in America Today
Help spread the awareness of Medical Kidnapping by wearing the Medical Kidnapping t-shirt!
Support the cause of MedicalKidnap.com, which is part of the Health Impact News network.
Support the cause against Medical Kidnapping by purchasing our book!
If you know people who are skeptical and cannot believe that medical kidnapping happens in the U.S. today, this is the book for them! Backed with solid references and real life examples, they will not be able to deny the plain evidence before them, and will become better educated on this topic that is destroying the American family.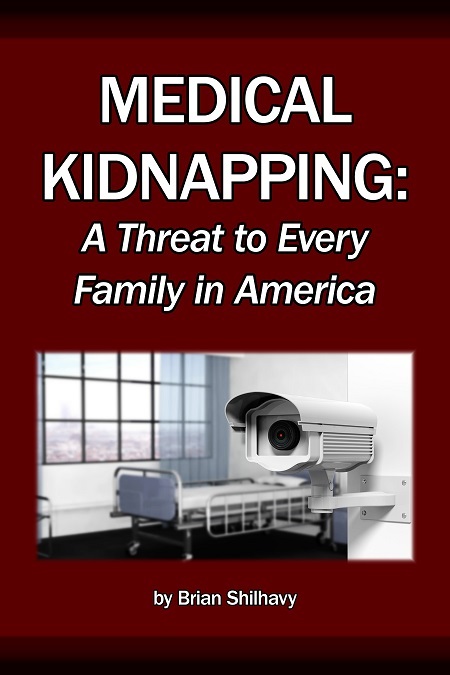 1 Book - 228 pages
Retail: $24.99
FREE Shipping Available!
Now: $11.99
Order here!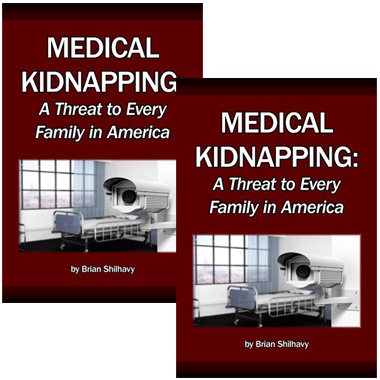 2 Books
Retail: $49.98 (for 2 books)
FREE Shipping Available!
Now: $19.99 (for 2 books)
Order here!
Published on April 2, 2015