by Marcelle Hopkins
aljazeera.com
Excerpts:
BANGOR, Maine — A commission has found that Native American children in Maine are five times as likely to be placed in foster care as non-Native children.
The Maine Wabanaki-State Child Welfare Truth and Reconciliation Commission (TRC) presented its preliminary findings and recommendations [recently] at the first in a series of public forums in Maine.
TRC Executive Director Charlotte Bacon told a group of a few hundred Maine residents gathered at Husson University in Bangor that the higher rate of foster care for Wabanaki children stems, in part, from racism and cultural differences in childrearing.
The Maine Wabanaki TRC was established in 2013 to document the widespread removal of Native children from their homes and address the collective trauma experienced by tribal communities in Maine. With the participation of Maine's four Wabanaki tribes and the state government, the commission aims to propose policy changes and initiate a healing process.
For more than a century, Native American children were taken from their families and communities in systematic forced assimilation. As many as 35 percent of Native children were placed in non-Native homes and boarding schools. Some suffered abuse and neglect, and many were left with lifelong psychological scars. Extended families were irreparably fractured.
The Indian Child Welfare Act of 1978 attempted to reverse the state-sanctioned practice by mandating tribal jurisdiction over Native child custody cases. But a federal review in 1999 found Maine to be severely noncompliant, with Native children continuing to be removed from their homes at a much higher rate than white children.
Read the full article here.
See Also:
Maine Wabanaki-State Child Welfare Truth & Reconciliation Commission
Medical Kidnapping: A Threat to Every Family in America T-Shirt
100% Pre-shrunk Cotton!
Medical Kidnapping is REAL!
See: Medical Kidnapping: A Threat to Every Family in America Today
Help spread the awareness of Medical Kidnapping by wearing the Medical Kidnapping t-shirt!
Support the cause of MedicalKidnap.com, which is part of the Health Impact News network.
Support the cause against Medical Kidnapping by purchasing our book!
If you know people who are skeptical and cannot believe that medical kidnapping happens in the U.S. today, this is the book for them! Backed with solid references and real life examples, they will not be able to deny the plain evidence before them, and will become better educated on this topic that is destroying the American family.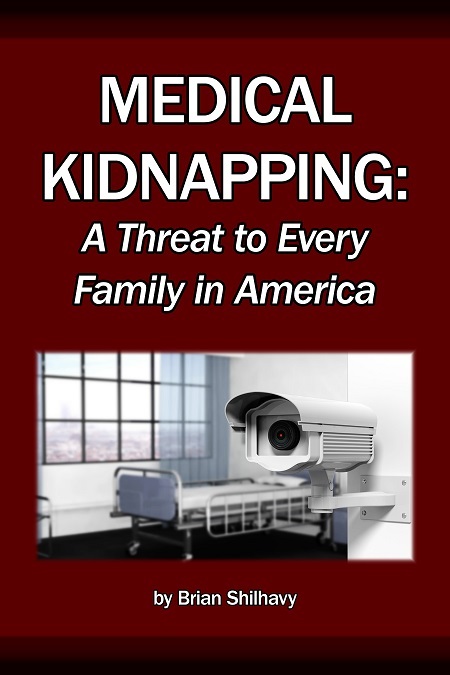 1 Book - 228 pages
Retail: $24.99
FREE Shipping Available!
Now: $9.99
Order here!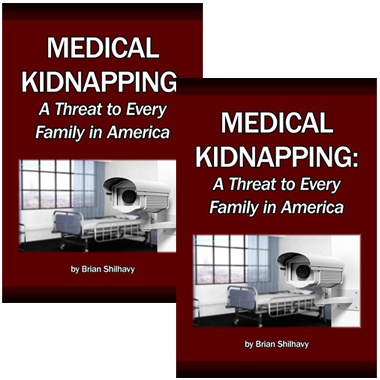 2 Books
Retail: $49.98 (for 2 books)
FREE Shipping Available!
Now: $13.99 (for 2 books)
Order here!
Also available as eBook:
eBook - Download Immediately!
$9.99
Published on May 12, 2015