by Eli Hager
The Marshall Project
Excerpts:
When most Americans think of foster care, they think of children waiting years in homes or institutions to return to their families or to be placed for adoption.
But every year, an average of nearly 17,000 children are removed from their families' custody and placed in foster care only to be reunited within 10 days, according to a Marshall Project analysis of federal Department of Health and Human Services records dating back a decade.
Every state allows certain officials—such as police officers, child-services workers or hospital staff—to take a child from her parents without a court order if they believe the child faces imminent danger of physical harm.
But this analysis shows that thousands of children taken from their homes without court approval are quickly returned to their families after child-services officials review the evidence. The data was analyzed with assistance from the nonprofit organization Fostering Court Improvement, which maintains a database of federal child-welfare records.
"Short stays," as they are called by child-welfare experts, appear to happen most often in high-poverty areas where law enforcement officials are the only group authorized by state law to remove children without a court order.
In 2018, the most recent year for which data is available, Bernalillo County, which includes Albuquerque, recorded a higher rate of short-term removals than any other major area in the country, followed by counties that include Santa Fe, Akron and New Orleans.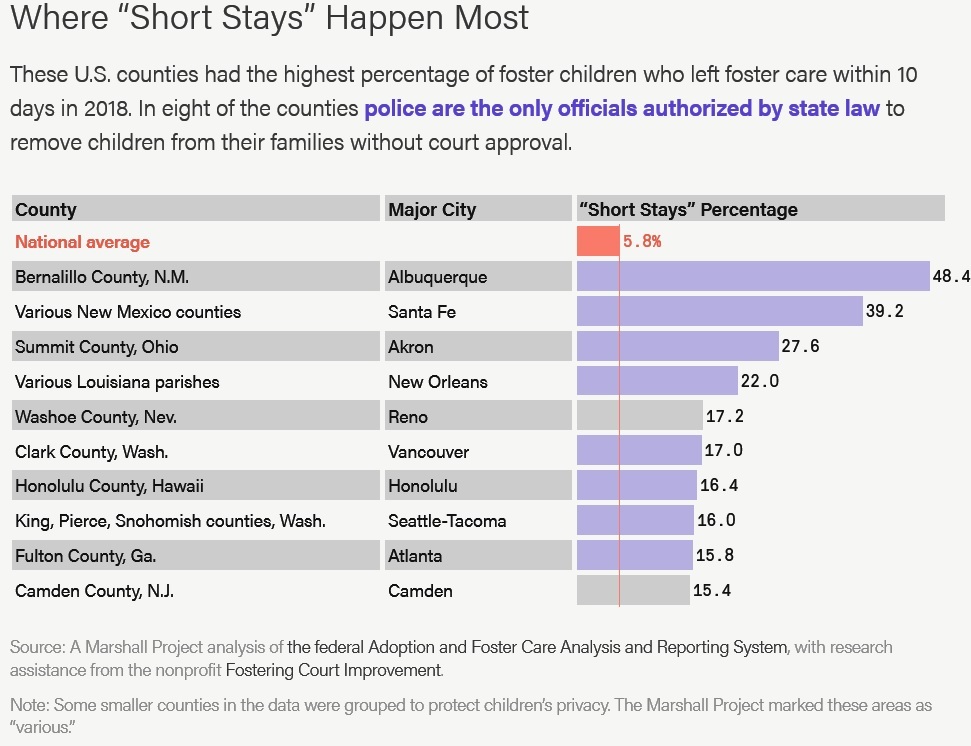 Among states, New Mexico ranked first: In recent years, about 40 percent of its foster children returned home within a few days or weeks. That's due in part to an unusual state law that lets police unilaterally take children into foster care for a 48-hour "hold" while their parents are then investigated by child services.
About 42 percent of short stays in New Mexico stem from various forms of alleged neglect; these cases are often poverty-related, such as when parents cannot provide adequate housing or food or leave their kids home alone because they can't afford child care. Eighteen percent are due to alleged physical or sexual abuse.
State child-services data also show disparities by race and ethnicity, with Latino and Native children more likely to face such situations.
"It's hard to imagine that a week ago it was such an emergency that we couldn't even wait to ask a judge to separate a family, but just seven days later, it's all good, you can go home," said Christopher Church, an attorney at the University of South Carolina School of Law who is a national expert on short stays.
Read the full story at The Marshall Project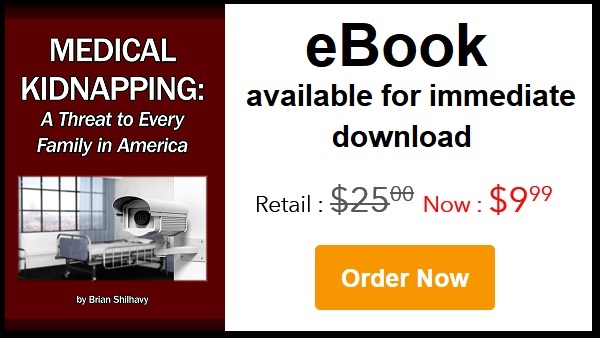 Published on February 12, 2020