A Child Bumps Her Head. What Happens Next Depends on Race.
My black and Latino clients are accused of abuse when their kids have accidents
By Jessica Horan-Block
Attorney Opinion Published in New York Times
Excerpts:
When a child experiences a mild head injury and a parent seeks medical attention, what happens next in New York City seems to depend on the ZIP code and the color of the parent's skin.
In April, the actress Jenny Mollen, wife of the actor Jason Biggs and resident of Manhattan's affluent West Village, announced on social media that she had accidentally dropped her 5-year-old son, causing a skull fracture and requiring treatment in the intensive care unit of a private Manhattan hospital's I.C.U.
Three months earlier and several miles north in the Bronx, my client, a Latina mom, was folding laundry in her apartment when she saw her 9-month-old daughter and 7-year-old son bump heads while playing on the bed. The following day she noticed that her daughter had a bump on her head. She took the baby to her pediatrician, and a follow-up at the hospital showed two minor skull fractures with a small underlying bleed.
This is where Ms. Mollen's and my client's stories diverge. According to Ms. Mollen's social media account of the incident, she and Mr. Biggs were met with compassion and sympathy by the hospital. Ms. Mollen publicly thanked the staff, saying she was "forever grateful."
At the Bronx hospital, though, my client was met with suspicion, interrogation and accusations of child abuse, even after explaining her daughter's accidental head bump with her brother to the hospital staff. Emergency room staff members called the New York City Administration for Children's Services to report possible child abuse.
A.C.S. workers and the New York City police interrogated her, as well as her husband and their 14-year-old daughter. At no time was this distraught mother told she could or should contact a lawyer.
Nonetheless, when the baby was ready for discharge without requiring any medical treatment, A.C.S. told her parents that they could not take her home…
Continue reading the article at the New York Times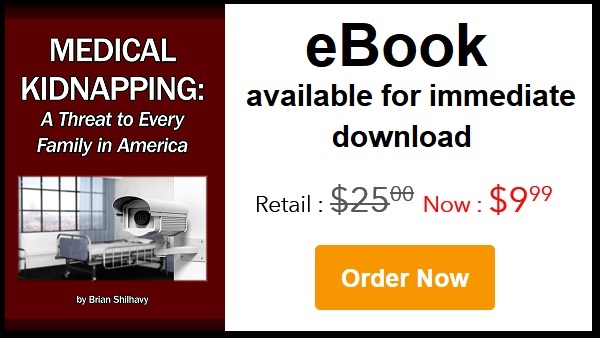 Medical Kidnapping: A Threat to Every Family in America T-Shirt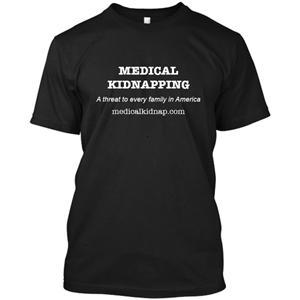 100% Pre-shrunk Cotton!
Medical Kidnapping is REAL!
See: Medical Kidnapping: A Threat to Every Family in America Today
Help spread the awareness of Medical Kidnapping by wearing the Medical Kidnapping t-shirt!
Support the cause of MedicalKidnap.com, which is part of the Health Impact News network.
Support the cause against Medical Kidnapping by purchasing our book!
If you know people who are skeptical and cannot believe that medical kidnapping happens in the U.S. today, this is the book for them! Backed with solid references and real life examples, they will not be able to deny the plain evidence before them, and will become better educated on this topic that is destroying the American family.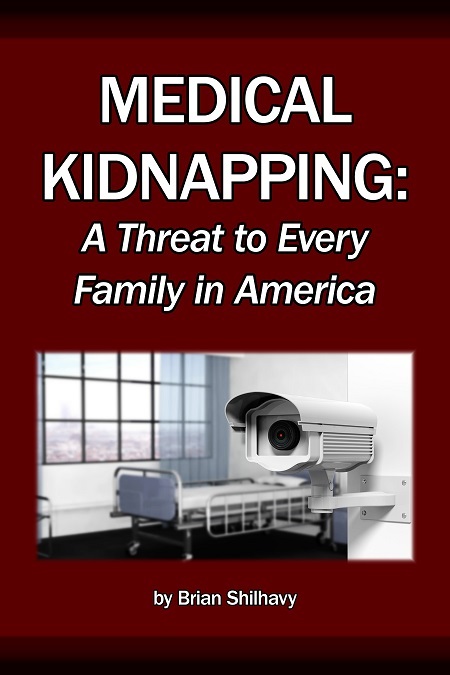 1 Book - 228 pages
Retail: $24.99
FREE Shipping Available!
Now: $11.99
Order here!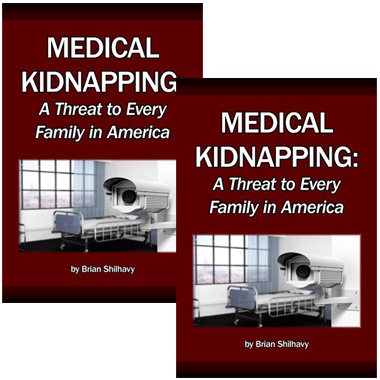 2 Books
Retail: $49.98 (for 2 books)
FREE Shipping Available!
Now: $19.99 (for 2 books)
Order here!
Published on August 28, 2019