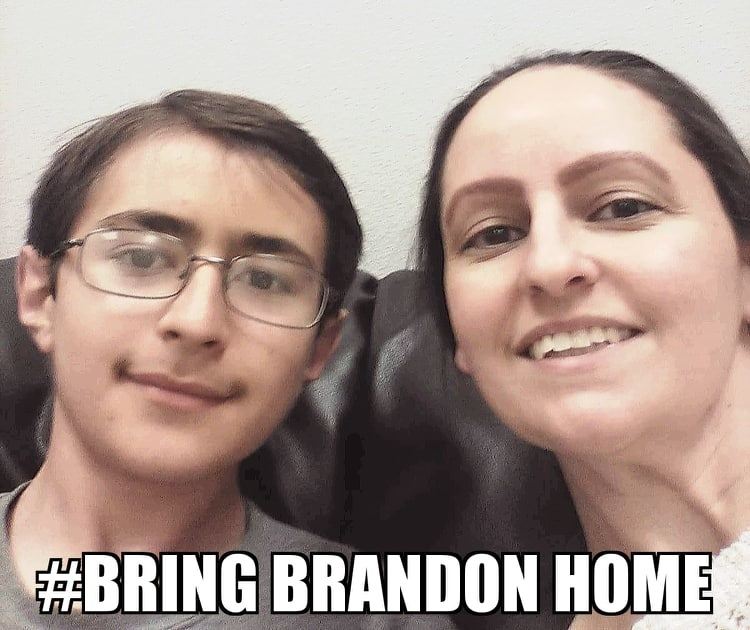 Homeschooled Teenager with Celiac & Scoliosis Medically Kidnapped at Idaho Children's Hospital – Mother Wrongfully Accused of Medical Abuse & Educational Neglect
by Health Impact News Staff
Brandon McCreery was always a small child, and had always been in the care of his mother, who diligently worked with doctors to find solutions to his medical needs.
They moved to Idaho in 2017 in search of better health care. After being diagnosed with influenza, lab tests revealed Brandon had Celiac Disease, which was probably a contributing factor to his constant battle to put on weight.
However, a psychological evaluation was ordered and his case was referred to a Child Abuse Specialist at St. Luke's Children's Hospital in Boise.
A short time later, Brandon's mother was being charged with child abuse, and Brandon became a victim of Medical Kidnapping, where his own voice in the matter was suppressed.
His mother was further charged with educational neglect for homeschooling Brandon, and he was forced to attend high school even though he had already fulfilled all high school requirements and graduated at age 16.
Brandon McCreery's Story – A Small Child
Since he was born, Brandon McCreery has been a small child. He arrived in the world on July 8th, 2003, full term, at 5 lbs, 15.2 oz and 18 inches, the small end of "average size" for full term babies. At 18 months, he was in the 3rd percentile, weighing less than at least 97% of children his age.
His pediatrician, Dr. Kevin Marks from Eugene, Oregon, commented on his small stature and his extraordinary inability to gain weight, calling Brandon "a petite child" and speculating that "the reason for his low weight is most likely a genetic issue."
At 5 years old, Dr. Marks comments that Brandon
"has always been petite on his growth curves. He has a healthy appetite. There are no food restrictions. Both his weight and height trending along the 3rd percentile for most of his life. His BMI is normal, but on the low end. He may have constitutional delay of growth, otherwise asymptomatic. No development or learning concerns."
At 11 years old, Dr. Anthony Gunsul in Albany, Oregon, documented that Brandon's weight had fallen into the 1st percentile.  In his assessment, Dr. Gunsul states,
"Prediction of child's target height based on midparental height 5'7", therefore I suspect patient's stature is most likely one of the two most common causes of short stature: Familial (Genetic) Short Stature or Constitutional Delay of Growth, which are normal variants of growth. Patient is otherwise healthy."
In October 2015, yet another doctor, Edward Frothingham from Albany, Oregon, also made note about Brandon's small stature, stating,
"He has normal symmetric bulk and strength."
A bone age test was conducted that said Brandon's skeletal age was normal for an 11-year-old standard, a year behind his age at 12 years old.
His mother, Kristine McCreery, stands at 5'2″ and averaging 115 lbs, showing the genetics of the small stature into which Brandon was born. Kristine says she has never weighed more than 142 lbs, which was the day she gave birth to Brandon.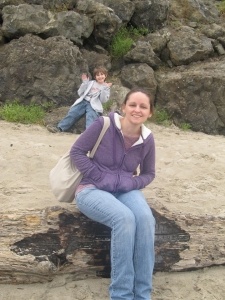 Kristine, a single mother and real estate blogger, says she spent years working to provide adequate nutrition and meals, including the use of Pediasure, a nutritional shake for children, and vitamins to help improve Brandon's weight and health. 
As early as age one, medical records document her attempt to involve medical professionals in her concerns for his weight and dietary care, specifically when she stated to Dr. Marks that "his weight was not in the same percentile as his height" and requested help with increasing his weight. 
Kristine grew up in the Bay Area, in Sunnyvale, California. She met Brandon's biological father in Santa Rosa, California, and became pregnant in 2002.
When her father was advised to move closer to Portland, Oregon, after being added to a heart transplant list there, Kristine move to Eugene, Oregon, with her parents and sister while she was still pregnant with Brandon.
After her father passed away in 2003, the family eventually moved to Albany, Oregon. Kristine's mother, Kathy, is disabled with sciatic nerve damage and often needs assistance. Kristine's sister, Michelle, is their mother's caregiver.
In May 2017, the family moved to Mountain Home, Idaho, in search of a better quality of life. Idaho was known for having more sunny days to enjoy the outdoors compared to rainy Oregon, and the family had been told Idaho also had better health care.
On June 26, 2017, at age 13, Brandon's new doctor in Mountain Home, Dr. Justin Smith, states,
"Brandon is well developed and well nourished at 76.8 pounds."
In November 2017, Brandon lost approximately 5 pounds due to an illness, but was back up to 77.6 lbs when he visited with Ben Bradley, PA-C, at St. Luke's Primary Care in Nampa Idaho, in June 2018, after moving to Nampa, Idaho.
Vitamin D Deficiency
At that visit, Mr. Bradley ordered lab tests to be done, something Kristine says no doctor had ever done before. All of the labs came back normal, except for his Vitamin D levels, so Brandon began taking Vitamin D supplements. Kristine says that Mr. Bradley was worried about possible 'failure to thrive' and told her to also add Pediasure back to his diet to get his weight up, in addition to the Vitamin D supplements.
After the visit with Mr. Bradley, Kristine decided to send Brandon to a primary care physician that she had found for herself, Dr. Erik Linn at St. Alphonsus Primary Care. According to medical records dated October 9th, 2018, Brandon had gained weight since seeing Ben Bradley during the summer, and weighed 82.8 lbs. Dr. Linn switched Brandon from Pediasure to Ensure, the adult version of the nutritional shake.
Doctor Visits Due to Infections
On December 17th, 2018, Brandon was seen by Dr. Linn for an upper respiratory infection. He was prescribed Cheratussin because he was coughing so much he couldn't sleep through the night. At this time he weighed 85.2 lbs.
On December 21st, 2018, Kristine took Brandon to the ER for continuing issues, this time receiving a diagnosis of Bronchitis from Dr. Matthew Schreiber, the emergency room physician. He had lost a bit of weight, weighing in at 83.4 lbs. 
Scoliosis Diagnosis
An Xray and CT was performed and Brandon was diagnosed with mid-thoracic dextroscoliosis and upper thoracic levoscoliosis, specific types of scoliosis that result in a sideways curve of the spinal column.
If the spine curves to the right, the condition is known as dextroscoliosis. If the spine curves to the left, the condition is called levoscoliosis.
Also cited in the medical records is a diagnosis of pectus excavatum, a structural deformity of the anterior thoracic wall in which the sternum and rib cage are shaped abnormally. This produces a caved-in or sunken appearance of the chest. It can either be present at birth or develop after puberty.
Treatment for Influenza
After the New Year (2019), Kristine says that Brandon started to "feel crappy." He was just recovering from the bronchitis he had over Christmas, and was feeling sick again. Kristine says he developed flu-like symptoms, was obviously sick, and also complaining of stomach pain.
On January 6th, Brandon still wasn't feeling better and was still complaining of stomach pain, so Kristine took him to St. Alphonsus in Nampa, Idaho.
It was a Sunday and their primary care physician was closed so they had to go to the emergency room.
At the St. Al's ER, Brandon was diagnosed with Influenza A. He had been so sick that he had lost quite a bit of weight, and medical records show he weighed only 70.54 lbs on that date.
Records also state that he was mildly tachycardic, still recovering from bronchitis, and his labs were low. The ER staff did not administer any fluids or medications. Kristine says that she was not told any of this, except for that he had the flu.
He was discharged home in stable condition with a prescription for Tamiflu and ordered to follow up in 3-4 days for a recheck.
Kristine says that after his first dose of Tamiflu, Brandon became delusional. Kristine says he was trying to open a box on his bed that wasn't there.
Concerned, she called the ER and spoke with a triage nurse who said that's a reaction to the Tamiflu. Kristine was told to discontinue the use of it and the symptoms should resolve within 8 hours, but if not, to please return to the ER.
Kristine says she did as directed by the triage nurse, discontinued the Tamiflu and the bad reaction was resolved within 8 hours.
By January 9th, Brandon's symptoms had only gotten worse. It was after 10pm, and the primary care office was closed again. So Kristine took him back to the ER at St. Alphonsus.
According to records, he weighed 72.75 lbs. At the ER, Brandon was given IV fluids, morphine for the abdominal pain, zofran for the upset stomach.
He was assessed to have Mesenteric Adenitis (inflamed lymph nodes), and was prescribed codeine/Guaifensesin for his cough, Tramadol for his pain, and more Zofran for nausea. He was discharged, and Kristine was told to bring him back if things got worse.  
The next day, on January 10th, his abdominal pain was even worse, so Kristine took him back to the ER. He had gained a few pounds since the day before, weighing in at 76.50 lbs according to medical records.
He was given more Morphine and IV fluids. Dr. Christoper Tobe noted that this was his 3rd ER visit in a week, that Brandon's labs were low possibly due to the viral syndrome, either from Influenza A or potentially infectious mononucleosis, and he ordered more testing.
Kristine was told that Brandon had the flu, and was initially told that the doctor wanted her to take Brandon back home "under close watch."
Tired of repeated trips to the ER and extremely worried about her son, Kristine says she urgently insisted that they provide other treatment for him. She says she knew something else was going on other than just the flu.
It was either that or this was some very severe case of the flu, but whichever it was, she believed he needed medical treatment and insisted they treat her son.
Brandon was admitted to St. Alphonsus in Nampa and then transferred to St. Alphonsus Pediatric Center in nearby Boise, Idaho. Medical records show that he was admitted with Influenza A, a positive result for Mono, abdominal pain, recent weight loss, as well as thrombocytopenia (low blood platelet count), and leukopenia (low white blood cell count).  
Over the next two days, Kristine watched her son suffer. It was often necessary for her to help him out of bed and walk to the bathroom. Brandon was given a walker so that he could navigate the hallways and receive some exercise.
Psych Evaluation of Brandon
According to medical records, on January 13th, Dr. Marc W. Bostick conducted a psych evaluation interview with Brandon. His report refers to "staff concerns" of the relationship dynamic between Brandon and his mother, referring to Kristine as a Mama Bird. Dr. Bostick concludes in his report that he does not think there is "anything abusive or dangerous about it."
On January 14th, social worker Lisa Manery conducted an investigation on the same concerns. She also didn't find anything abusive and ends her report with "no future social worker involvement necessary."
Test for Celiac Disease
On January 15th, records show that a specimen for Celiac testing was collected by Dr. Curtis McGuyer, a medical director at St. Alphonsus.
On January 16th, Brandon was transferred to St. Luke's Children's Hospital in Boise by Dr. Jennifer King. Kristine was told that it was because there was nothing else St. Al's could do for him, and he needed testing for cystic fibrosis, a respiratory disorder that can result in extreme malnutrition due to digestion issues. 
Transfer to Child Abuse Specialist
However, according to medical records of Dr. Amy Barton, a child abuse specialist that works for St. Luke's through their Children At Risk Evaluation Services (CARES), the actual purpose for the transfer was to put Brandon into her care of Dr. Barton to determine whether or not his condition was medical abuse vs. medical neglect. 
Dr. King from St. Al's had allegedly already decided that the only cause of his weight problem was that this mother was hurting her son, and asserted that there were concerns of medical abuse by Kristine either actively by not allowing Brandon to eat, or passively through medical neglect.
She had primarily sent Brandon to St. Luke's Children's Hospital CARES to be under the care of the child abuse specialist, Dr. Barton. 
St. Luke's Children's Hospital CARES (Child At Risk Evaluation Services) is a team of physicians employed by the hospital to specialize in child abuse evaluations.
According to their website, they provide "medical examinations, treatment, and forensic interviews conducted by specially trained professionals." They also provide "legal documentation, court preparation, and crime victims compensation assistance."
"Children are primarily referred to CARES by child protective services, law enforcement agencies, and the court. Healthcare providers may refer to CARES after consulting with CARES medical staff. Referrals cannot be taken directly from parents, counselors, attorneys, or others."
See: St. Luke's CARES (Children at Risk Evaluation Services)
Medical Kidnapping by Child Abuse Specialist Teams has become a common issue at Children's Hospitals in recent years. See:
Unbeknownst to Kristine, Dr. King had really sent her son to St. Luke's to be evaluated for medical abuse, and had also already called Child Protective Services.
Brandon Removed from His Mother's Care
On January 17th, Kristine was approached by Dr. Barton and asked to step into the hallway to answer some questions, promising Brandon that his mother would be right back.
Kristine agreed, but little did she know, she would never return to that room.
Kristine says this is when she first met CPS investigator Teresa Torres and Detective Erin Pon from the Nampa Police Department.
Kristine was interrogated for almost an hour, inside of a small room with the detective and social worker.
They asked her about Brandon's weight, about his feeding habits, about his schooling and social activities.
Kristine says she felt she had nothing to hide and answered everything truthfully. They told her they were concerned about his weight, and she replied that she was concerned too. That is part of why she had brought him to the hospital.
Dr. Barton's initial report alleges that Brandon's weight had been declining since July 2017 and that the "most likely cause of this child's malnutrition is inadequate calorie intake."
Kristine mentions that St. Luke's never once referenced Brandon's St. Alphonsus records that showed he had gained a significant amount of weight prior to getting sick in December.
According to information collected in an affidavit by Detective Erin Pon with the Nampa Police Department, Dr. Barton had also stated that if Brandon had "proper nutrition and had access to the sun, there is no way that his Vitamin D levels would be so extremely low." So, in other words, his mother must be intentionally not feeding him, or letting him outside into the sun.
However, Brandon's medical records do not confirm this, and show that Brandon's weight and Vitamin D levels had increased significantly over the previous year, while under the care of Dr. Linn. 
According to WebMD, the most accurate way to measure how much vitamin D is in your body is the 25-hydroxy vitamin D blood test. A level of 20 nanograms/milliliter to 50 ng/mL is considered adequate for healthy people. A level less than 12 ng/mL indicates vitamin D deficiency.
The 5.23 ng/ml levels Brandon had when he visited with Ben Bradley in June 2018 had risen when checked on January 10th, as he was admitted to St. Al's.
At that date, his Vitamin D levels were up to 25.4 ng/ml. According to medical records, his levels had risen even further by February 6th, to 35.9 ng/ml, when checked again at St. Luke's. 
The doctors, detective, and department accused the mother, alleging Brandon would be dead within six months if he was not taken into emergency foster care.
The supposedly better health care system that she had moved to Idaho to receive, therefore, resulted in the kidnapping her child. 
Det. Pon declared Brandon in imminent danger and Brandon was immediately removed from mother's care for medical abuse. Kristine was removed from the hospital where her very sick son was being held, not even allowed to say goodbye to him before she left.
Diagnosis of Celiac Disease
Meanwhile, back at St. Alphonsus that same day, Medical Director Dr. McGuyer ordered a Celiac test be conducted on the sample obtained from Brandon on January 15th.
According to medical records, on January 18th, that test came back positive for markers for Celiac Disease. But Brandon had already been transferred to St. Luke's Children's Hospital and Kristine had already been separated from her son.
Kristine now believes that her son has been suffering from Celiac Disease all along, and that may be the contributing cause for Brandon's health condition at the time of removal, including malnutrition and Vitamin D deficiency.
However, his mother would not know the results of that test until months later, when she collected the medical records for her court hearings.
At the Shelter Care hearing a few days later, Kristine didn't have much of a voice. Hearsay is enough to keep a child in care, and Kristine was advised by a public defender to continue on to adjudicatory hearing where the facts were supposed to be presented.
On January 31st, a social worker named Michelle Borgquist, also from St. Luke's CARES, met with Brandon for another interview. She spent almost an hour interrogating the child.
She inserted new claims that there was concern over "intense enmeshment of the nuclear family to the detriment of the child" implying that Kristine doesn't allow Brandon to interact with children his own age, or even barely leave his home. 
A report of the interview was created by Dr. Barton, in addition to another report by a CARES social worker, Katherine Lovejoy. Both reports were regarding the interview with Michelle, and provided to Judge Tucker at the adjudicatory hearing. 
Brandon's Voice Not Heard
However, the actual interview with Brandon, was not included. 
The report reads:
"Brandon stated Health and Welfare was worried about his weight, but he denied concerns for his weight. Brandon stated Health and Welfare 'split me from my family.' Brandon reported this is 'stupid' and when asked what was 'stupid' Brandon replied, 'all that is going on.' Brandon reported they have food in the house and he gets to eat what he wants."
Every time Brandon says something positive about his mother, or denies the allegation about not being fed, Dr. Barton and Katherine Lovejoy claim the answers are scripted – perpetuating a new allegation that his mother had coached him in what to say to doctors. 
The report also states that, "Child continues to maintain that he lost 15 lbs in 2 days from influenza, but there is no medical documentation to support this and seems medically impossible that the child was ever 90 pounds or that he would lose 15 pounds in a matter of days," and then alleges that Brandon is stating information that is not real.
Dr. Barton states,
"Child is very restricted in his interview and gives scripted answers to questions. When child is asked to describe details about activities or types of food in his home, he is unable to do so.

Child is unable to describe how to prepare foods that he states he prepares for himself at home and is unable to describe activities he reports he does with his family.

There is great concern for coaching and/or delusional perception of the child's life rooted in codependency and enmeshment.

Child continues to recount and state information that is not based in reality."
Dr. Barton goes on to continue her assertion that the child is in need of counseling to deal with "unhealthy levels of enmeshment within the home." 
The social worker report also refers to an instance at the hospital where a single nurse alleged that Kristine had to assist Brandon with his genitals to produce urine. 
Horrified by this accusation, Kristine passionately denies this occurred, and explains that the only instance that this could possibly refer to is when she held a urinal to collect the urine, with the aid of two St. Alphonsus nurses that helped hold Brandon up while he urinated, because he was too weak to stand at that point.
Kristine says she finds all of these accusations absurd and doesn't understand why the social workers and doctors are lying like this. She continues to assert that there is something more going on with her child's health that is being ignored. 
Kristine says that no one ever said Brandon was 90 lbs, but that he had reached 85.2 lbs in December, and then had dropped to 70.5 on January 6th.
He had actually gained weight before he was finally admitted to St. Al's on January 10th, weighing 72 lbs when he was at St. Al's on January 9th, and 76 lbs on January 10th when he was finally admitted to the pediatrics ward and diagnosed with Mono; all confirmed by Brandon's St. Alphonsus medical records. 
Listening to the full interview between CARES and Brandon, it is very obvious that key information was left out of Dr. Barton's report, perhaps intentionally. 
In the almost hour-long interrogation with Michelle Borgquist, Brandon states several times that nothing is wrong at home, his mother takes care of him, they do things outside of the house, and that he has plenty of access to food. 
The interview begins with Michelle telling Brandon that they are in her "Talking Room" so that she can ask him questions and he can feel safe answering them. She makes him promise that he will tell the truth. Brandon agrees and then proceeds to answer her questions.
When asked about things that he enjoys doing, Brandon answers include badminton, bowling, golf, chess, video games, board games, as well as several other outside activities. 
At approximately 8m:45s into the interview, Brandon is asked if he can think of anything that has happened recently that made him sad or unhappy. Brandon answers,
"Not being able to be with my family."
When asked to tell more about that, he responds,
"Well, it's stupid."
When asked what is stupid about it, you can hear his voice break as he answers,
"Well just the fact that it happened. All of this."
At 10:42, Brandon is asked to explain why he was there that day. He responded,
"I know they're worried about my weight and everything."
When asked who, he replies,
"Children's Health and Welfare…"
When asked why they were worried about his weight, he says,
"I don't know. It's low."
At 11:44, Brandon is asked why he is living in foster care and he responds,
"Because they split me apart from my family." 
When asked why they split him from his family, he is unable to give an answer, and is quite emotional several times. He says he doesn't remember what they said and that they didn't give him a reason.
At 13:30, when asked about how he feels about being there to do the interview, he replies that it is
"awful."
When asked what makes it so awful, he replies,
"Not being with my family."
At 20:39, Brandon is asked if his family ever helps him go to the bathroom, and he responds that they help
"walk me to it, but don't like physically help me go to the bathroom"
and
"I can go pee by myself."
Throughout the conversation, Brandon is asked to describe his day, his routines, his school work, as well as activities his family does outside the home. Brandon explains these things in detail, including bowling trips to a local family center called Wahooz, and about the miniature golf course they have.
At approximately 24:45, Brandon is asked what he does for lunch. Brandon explains he sometimes has
"sandwiches, like turkey sandwiches, grilled cheese sandwiches, chicken, lettuce, tomato, onion, chicken and rice."
At 25:15 Bradon is asked if there is ever a time that he didn't have food. Brandon denies the question, with a simple
"Huh-uh, we always have food."
He is then asked if there is ever a time when he was hungry and for some reason couldn't get food to which Brandon responds,
"Nope."
At 33:18, Brandon is asked if he feels safe when he is with his mom, and he responds,
"Yeah, of course."
When asked what she does that makes him feel safe, he responds,
"Well, she's nice. She's my mom. Like, who wouldn't be safe around their mother?"
After the social worker explains that some kids aren't safe around their mother, Brandon replies,
"Well, she protects me."
When asked what he likes about his family, he replies,
"Just being with them. Doing stuff with them," as he begins to cry again.
Throughout the interview, Brandon gives very detailed answers. He describes numerous items in both his refrigerator and pantry, and continues to deny questions referring to his mother not feeding him. He explains in detail why he lost weight when he was sick, and that he has always been on the low end of the scales.
It's obviously through his own words that Brandon wants to be with his family, and has never alleged that his mother does not provide for him. When asked if he was concerned about his weight, he replies,
"No, because I can always gain it back."
Full CARES interview with Brandon
Allegations and hearsay from the doctors and detective may have been enough to remove and withhold Kristine's child until an adjudicatory hearing within 30 days.
But at adjudication, only facts are supposed to be allowed. Kristine felt confident that the judge would see the hearsay for what it was, and that Kristine would finally be able to present all of the evidence that showed they were lying.
The adjudicatory hearing was held on March 6th, with Canyon County Judge, Courtine R. Tucker, presiding. The hearing was held 49 days after Brandon was removed from his mother's care (the day she was removed from the hospital), despite Idaho's strict laws that require adjudicatory be held within 30 days of removal. 
At the hearing, Shari Dodge, Canyon County Prosecuting attorney, continued to allege medical abuse, and presented both Dr. King and Dr. Barton as witnesses.
Dr. Barton and Dr. King both testified under oath, and continued with their hearsay allegations of medical abuse. Kristine says Dr. King testified that Brandon was like a "stegosaurus in a concentration camp" (to which Kristine once again refers to the combination of Celiac and Scoliosis symptoms). 
Teresa Torres, the CPS investigator, also testified further about the "enmeshment" allegation originally perpetuated by Dr. Barton. Only the hearsay evidence of being told this allegation from Dr. Barton was given. Kristine said that no one in the courtroom, not even the judge, knew what she meant, and Teresa was forced to elaborate on the definition of "enmeshment."
However, according to Kristine and the court paperwork, there were never any examples of how "enmeshment" has occurred, other than Brandon denied the allegations of medical abuse by his mother and the doctor alleging his answers that contradicted the allegations, were "scripted" and not based in "reality." 
Dr. Barton repeatedly expressed concerns about Brandon's Vitamin D exposure, and the department continued to allege it must be because Kristine doesn't allow Brandon to go outside. 
According to court records, Dr. Barton's report of the CARES interview was submitted to the court as evidence, but the CD with the actual interview was not. Judge Tucker has read the words in the report, but has never actually listened to the interview itself and heard Brandon's words (listed above).
Court Rules Against Mother
Brandon was declared dependent upon the State of Idaho for his safety, and forced to remain in foster care. And Kristine was forced to comply with a case plan that painted her as a sadistic, controlling, psychologically unstable, and abusive mother who refuses to feed her child or let him go outside; alleging she was forcing him to be entirely dependent on her.
For the next six months, Kristine and Brandon were restricted to once-a-week supervised visits.
In the beginning, because of foster care placement with friends from Mountain Home, the visits were held by going out to eat, or doing something fun like miniature golf or an escape room. Brandon was allowed visits with Grandma and Aunt, who have always been a daily part of his life.
Kristine worked hard to cooperate with CPS, hoping that by submitting to their services, they would see the truth for what it was, and let her son come home. 
Brandon's Aunt Michelle says,
"Since Brandon was taken, my sister has done everything in her case plan required from CPS and court ordered – including extra things that CPS seems to have forgotten, like wanting to follow up on his scoliosis, celiacs, and even with a nutritionist."
Kristine says she has attempted to show the medical records that contradicted the allegations to social workers and anyone who would listen. But her attempts were always ignored and disregarded. Even her paid attorneys failed to submit her evidence to the court. 
Brandon had been given a public defender to represent him in court from the Canyon County Public Defender's office, Bethany Harder, as well as a Guardian Ad Litem from the 3rd District Guardian Ad Litem program, Janet Lee, and a second attorney, this one for the Guardian Ad Litem, Alexa Perkins. 
According to Kristine, Brandon says none of these women return his phone calls or tells the court that he wants to go home or that his mom feeds him just fine, as he has repeatedly told them. And they refuse to communicate with Kristine about his medical records.
Instead of seeking the truth of this young man's health, and speaking in his true "best interest," or even speaking for him in court despite promises that they will, Kristine says these women just echo the words of CPS.
Kristine is fighting against 7 different voices, all echoing the same hearsay allegations of intentional medical abuse to the court. And her voice still has yet to be heard.
Educational Neglect Alleged Due to Homeschooling
Another allegation that CPS suddenly decided to throw at Kristine is that Brandon has been homeschooled for his entire life. The Department now alleges that Brandon's education was neglected, because he was homeschooled, and has requested educational evaluation, despite that he has a history of being in the gifted and talented programs through his online homeschool in Oregon.
The Department is also requesting that Brandon begin his freshman year at Homedale High School this September, despite that he has actually graduated through homeschool with the appropriate amount of credits at the end of this last school year. 
Kristine presented with his High School diploma on his 16th birthday, July 8th.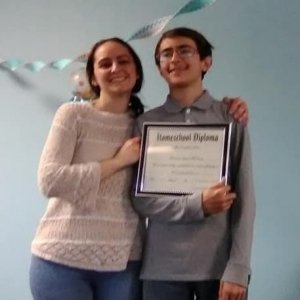 According to Idaho Statute, Idaho does not regulate or monitor homeschools or homeschool instruction:
"a homeschool student must be comparably instructed to students in the public school during the compulsory attendance ages of 7 through 16 years of age."
See:
Even without having graduated, according to that law, Brandon would still not be legally required to attend public school in Idaho as he is now sixteen. But his mother says that doesn't matter. He has already graduated 2 years early. 
Mom Passes Psych Evaluation but CPS Orders New One
After Kristine completed the required psych evaluation, the report from Dr. Phares Books came back in her favor. The department was not satisfied and motioned to have a new psych evaluation done, demanding that a new one be done with a new psychologist, this with copies of the CARES reports that alleged medical abuse and neglect provided prior to meeting with Kristine.
Her family is extremely concerned about this creating a bias and contends that the department is doctor-shopping because they didn't get the result that they wanted to match their narrative of medical abuse. 
Kristine is appealing this order. She continues to assert that she does not have psychological problems, that she has provided for her son for his entire life, and fed him as any mother would. She continues to assert that her son has Celiac Disease and his illness is being ignored.
Lab Test for Celiac Disease Missing
According to St. Luke's discharge paperwork, Dr. Gregory Boss stated that Brandon's labs for Celiac came back negative. However, despite the thousands of papers that make up Brandon's medical records, the official lab results for a Celiac test by St. Luke's cannot be found. Kristine has called St. Luke's records numerous times, and has submitted an official request to find the blood panel – which came back with no results found.
What she does have in hand is the positive results of markers for Celiac through the St. Alphonsus test dated January 18th.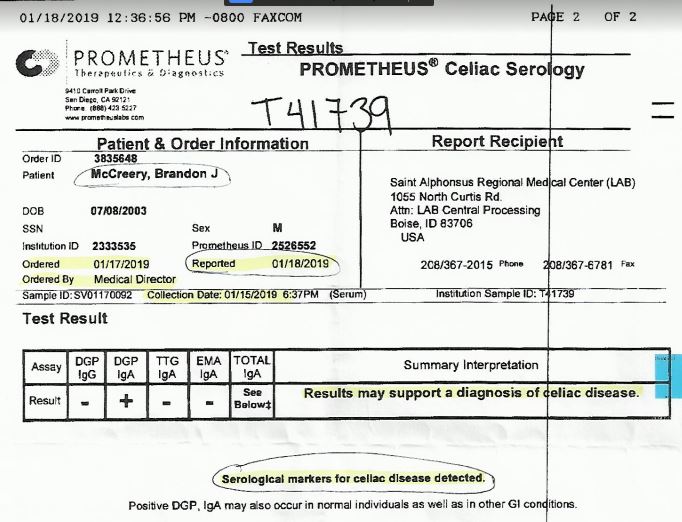 But none of the attorneys that have worked with Kristine to date have brought this to the attention of the court. Instead, all of the focus has been on Mom, with the chiding of the attorneys to quit fighting and just "do what they say."
The documented diagnosis of Celiac and Scoliosis are being completely ignored by the prosecutor, the department, and the doctors, and even the attorneys who were supposed to be helping Kristine. It has never been seen by the judge or submitted to the court record.
A quick Internet search might help speculate why the diagnosis is being rejected.
According to WebMD.com,
"Teens with celiac disease may not show symptoms until they're in a stressful time, such as when they leave home or have an injury, illness, or pregnancy. They tend to show many of the same symptoms as younger children, including diarrhea, abdominal pain, weight loss, and fatigue. Teens can also have other symptoms such as: Growth problems and delayed puberty."
According to MayoClinic, "Untreated, Celiac Disease" can cause: 
Malnutrition. This occurs if your small intestine can't absorb enough nutrients. Malnutrition can lead to anemia and weight loss. In children, malnutrition can cause slow growth and short stature.
Bone weakening. Malabsorption of calcium and vitamin D can lead to a softening of the bone (osteomalacia or rickets) in children and a loss of bone density (osteopenia or osteoporosis) in adults.
According to the Celiac Disease Center at the University of Chicago, there are common nutrient deficiencies that an adult might an adult experience prior to diagnosis, including:
"Iron, calcium and Vitamin D being the most common deficiencies, but some present with deficiencies in B12, copper, folate, magnesium, niacin, riboflavin and/or zinc. Nutrient deficiencies associated with celiac disease are due to intestinal damage caused by protein in wheat, rye and barley."
Verywellhealth.com points out:
"It doesn't matter how well you eat — if your villi have been destroyed by untreated celiac disease you're almost certain to be malnourished, and that puts you at risk for anemia, weight loss, osteoporosis, and infertility. In addition, children with untreated celiac disease often suffer from short stature caused by malnutrition."
Kristine asserts that it is extremely probable that Celiac may just be the cause of Brandon's short stature, malnutrition and Vitamin D deficiency, and it is quite possibly the answer to the weight problems for which she has been searching for her son's entire life. 
Concerns for Gluten-Free Diet Required for Celiac Disease
But at this time, Brandon is on an increased calorie diet at his foster home, and not a Celiac, gluten-avoidance diet that she believes he needs.
Kristine is concerned that he is still very underweight looking, and while the increased calorie diet is helping Brandon increase his weight a bit, his mom says he continues to suffer numerous symptoms of Celiac. Brandon has yet to be seen by a gastroenterologist to confirm the Celiac diagnosis, because the department refuses to look into Kristine's concerns. 
The CPS case has left Kristine without any control over her son's health care. The department and Brandon's new case worker, Heather Newcomb, is in entirely in charge of overseeing his doctors appointments and has chosen to focus on psychological counseling related to his mother's alleged medical abuse, instead of determining if there is anything going on with this teenager that may have a legitimate medical answer.
Kathy, Brandon's Nana, says,
"After being told of all his health issues that up until his tests were done we had no idea of. Kristine found the appropriate teams of doctors to help him. However, we need to get him home to take him to these doctors."
Despite being denied access to his medical care, Kristine continued to advocate for her son. She has visited with nutritionists to prepare for when Brandon can finally come home.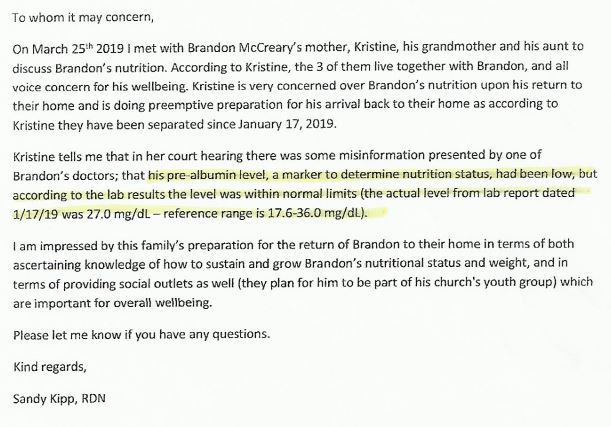 She has attempted to bring the Celiac and Scoliosis diagnoses to the attention of the department, however, it seems that anything that doesn't fit the narrative that the CARES report and what the Department have already decided is true is rejected entirely. 
Kristine points out in the medical records that several doctors have also commented that he may be on the Autism spectrum, concerns that are also being ignored.
Unfortunately, due to inadequate representation and her initial ignorance of the justice system, Kristine has yet to be adequately heard by the court. 
Charges Filed Against Mom as She is Arrested for Child Abuse
To make matters worse, on June 6th, almost six months after Brandon was removed and the case began, prosecutor Shari Dodge filed criminal charges against Kristine for felony Injury to Child.
Kristine was arrested and taken to jail on a $10,000 bond, costing the family hundreds of dollars to bail her out – taking away from lawyers fees, rent, increased gas money due to court dates, required doctors appointments, visits with her son, and her normal household budget. 
Additionally, Shari requested a No Contact/Protection order be placed on Kristine and now she is no longer allowed to visit with Brandon anywhere other than the CPS office.
No more dinners, parks, or any kind of out of office activities, confining 16-year-old Brandon's summer visits with his mom to a small room at the office. The foster parents have also confiscated Brandon's phone, so he can no longer text with his Nana and aunt, cutting off all communication with his family.
Family Advocate, Serra Frank, from the Fight for Lilly, has helped to investigate the McCreery family's case through medical records and court documents. Serra points out that:
"the filing of criminal charges and no contact orders in addition to the CPS case is extremely common amongst families, especially when the department has run out of reasons to attack the parents.

By adding charges and protection orders, the prosecutor can now say there is an additional concern in the CPS case over the pending criminal case, trumping up paperwork in an effort to keep the child in care. I wouldn't be surprised if the criminal charge and protection order are suddenly added as a concern at her next hearing."
See:
The department has also put Kristine's name on a public child abuse registry, forcing her to appeal the administrative decision, while adding public shame and humiliation to an already tough situation. 
Brandon celebrated his 16th birthday on Monday, July 8th, in a small room at the CPS office. When asked if she could make it more of a party for him, Kristine and her family were only offered the option of spending time in a "grassy area outside of the office" if they want to leave the room. Kristine is appalled that this is how her son has to spend his sweet sixteen. She says,
"He wasn't even allowed to blow out candles on his birthday cake!"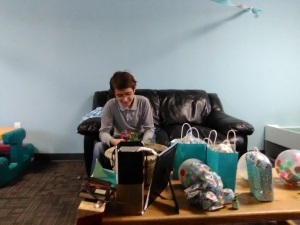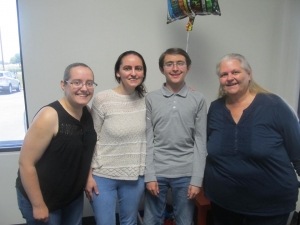 Still restricted to a weekly one-hour visit with her son, and fed up with attorneys who will not speak for her, Kristine has done what so many parents do when they cannot find the help they need within the system. 
Mother Fights Back
She has decided to discharge her attorney and fight CPS herself. 
Kristine has filed for a new evidentiary hearing and a new adjudication, asserting that misinformation and hearsay is perverting the court record. Kristine hopes that maybe her voice will finally be heard by Judge Tucker this time around. If not by the judge, then at least by someone with the power to do something about what is happening with her son.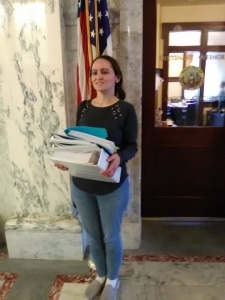 Kristine and Brandon's case has caught the attention of several local groups in Idaho, including Expose Idaho CPS (a local group dedicated to exposing corruption in CPS), Health Freedom Idaho (a local advocacy group dedicated to health care freedom) and the Fight for Lilly (a family advocacy group aimed at teaching parents how to fight CPS corruption).
Miste Karlfeldt from Health Freedom Idaho says of the case:
"A parent knows a child like no one else can. From the moment of birth a parent hears each type of cry, each facial expression, every milestone, every new word.

No one knows that little body and soul better than their parents. And no one is more equipped to make decisions about that child's health. No amount of schooling, no number of degrees or years in practice, no quantifiable "experience" can ever replace the instinct and intuition of a parent. Probably the least qualified to make health decisions for a child, is the state."
Kristine appears in court next on July 16th, for the 6-month review hearing, and to hear the motions she has recently filed. She expects that this will be a battle, but isn't afraid. She says,
"I will not quit fighting until my son is home again, where he belongs."
How you can help
Support the Family – www.facebook.com/bringbrandonmccreeryhome
Change.org Petition – https://www.change.org/p/idaho-cps-bring-brandon-home
Court Support – July 11th, 2019 Canyon County Juvenile Justice Center, 8:30 – https://www.facebook.com/events/419931622065717/
11am Rally – Health Freedom Idaho Expose Idaho CPS – Canyon County – Idaho Health and Welfare https://www.facebook.com/events/2055298724766388/ 
Court Support & Rally – July 16th 2019 – https://www.facebook.com/events/2055298724766388/
Contact GOVERNOR OF IDAHO Brad Little – governor@gov.idaho.gov or (208) 345-8356
Contact LT. GOVERNOR Janice McGeachin – janice.mcgeachin@lgo.idaho.gov or (208) 334-2200
Contact Mike Crapo – Idaho Senator – https://www.crapo.senate.gov/contact/email-me Boise – (208) 334-1776 or Washington DC – (202) 224-6142
Contact Jim Risch – Idaho Senator – https://www.risch.senate.gov/public/index.cfm/contact Boise – (208) 342-7985 or Washington DC – (202) 224-2752 
Contact Mike Simpson – Idaho Representative – https://simpson.house.gov/contact/ Boise – (208) 334-1953 or Washington DC – (202) 226-8000
Contact Russ Fulcher – Idaho Representative – https://fulcher.house.gov/email-me Boise – (208) 888-3188 or Washington DC – (202) 225-6611
Contact Representative Brent Crane – bcrane@house.idaho.gov (208) 332-1058 or (208) 466-0613
Contact Representative Greg Chaney – gchaney@house.idaho.gov or (208) 332-1055
Contact Senator Jim Rice – jrice@senate.idaho.gov (208) 332-1423 or (208) 891-4178  
Contact Senator Jeff Agenbroad – jagenbroad@senate.idaho.gov (208) 332-1329, (208) 501-7472 , or (208) 466-9315 
Contact Representative Christy Zito – czito@house.idaho.gov (208) 332-1181 or (208) 590-4633
Contact Representative Heather Scott – hscott@house.idaho.gov (208) 332-1190 or (208) 920-3120 
See Also: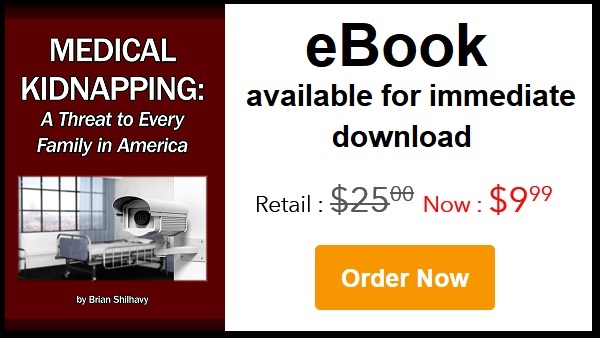 Published on July 10, 2019