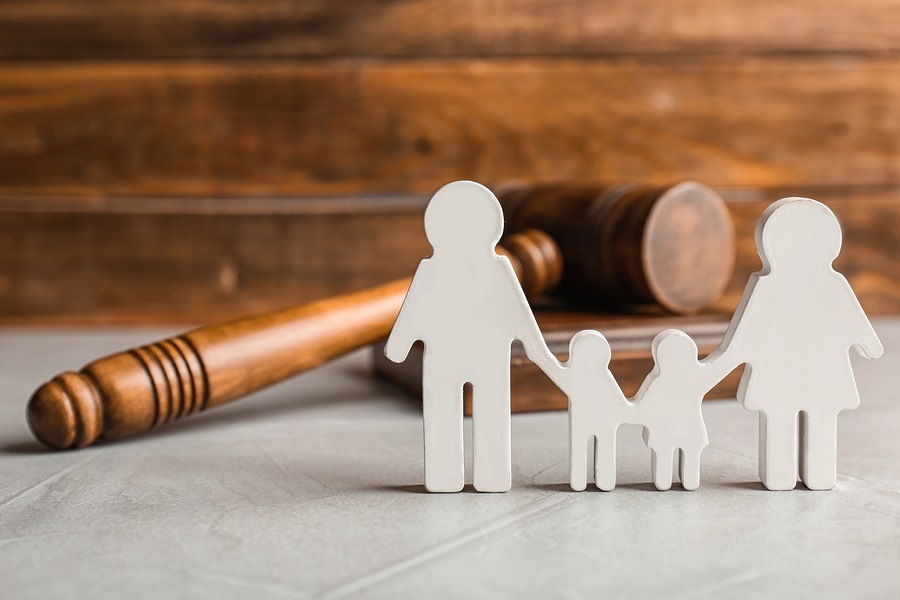 by Brian Shilhavy
Editor, Health Impact News
A new study conducted by Martin Guggenheim, from the NYU School of Law School, shows that children seized by Child Protection Services spend much less time in Foster Care if the parents are provided with high-quality legal representation, with no compromise in child safety.
This means that many children in Foster Care today would not even need to be there if their parents had proper legal representation to fight the massive billion dollar foster care and adoption system, which for the most part has nothing to do with child safety.
Richard Wexler, writing for the National Coalition for Child Protection Reform blog, notes that this is one of several studies showing that most children do far better when left with their biological families, even troubled families, than those children taken out of troubled homes and put into foster care.
I've previously summarized five major studies documenting in various ways that large numbers of children are needlessly trapped in foster care. Now there's a sixth.  And this one also provides strong evidence for a key solution: high-quality defense counsel for families. (Source.)
In a previous blog post from 2018, Wexler references the other studies, which include the two very large studies done by MIT researcher Prof. Joseph Doyle, which we have previously written about here at Health Impact News. See:
Wexler writes:
There are a couple of studies that I cite so often on this blog and elsewhere that I once suggested readers could run a betting pool to guess which paragraph would contain the reference.

They are the two massive studies of more than 15,000 typical cases conducted by MIT researcher Prof. Joseph Doyle.  The longitudinal studies compared children in typical child welfare cases who were placed in foster care to children experiencing the same sort of alleged abuse or neglect who were left in their own homes.

The studies didn't guess what happened to these children based on subjective assessments. And the studies didn't track the children for just a few months or maybe a year or two.  These studies tracked the children all the way into late adolescence and young adulthood and looked at what actually happened to them.  Typically, on measure after measure, the children left in their own homes did better.  A second, even larger study, confirmed the findings.

That was a decade ago.  In all the time since, the study has remained definitive. Nothing has matched it for size, scope or rigor. The closest that foster-care apologists could come to finding a flaw is their claim that the studies didn't follow young children.  (In fact, they followed children as young as age 5.)

So the only straw at which the foster-care apologists could grasp was the hope – with no evidence – that the results would be different for even younger children.

But that ignored still another study, (also discussed here) from University of Minnesota researchers.  Using different methodology and outcomes, but again tracking actual outcomes all the way into adolescence, this study looked at children who first entered foster care anywhere from birth to age 9.  This study also was an apples-to-apples comparison. The researchers  looked at children under comparable circumstances and it, too, found that the children left in their own homes did better.

OK, the foster care apologists might say, but what about just infants. If we limit the study to just infants will we get the results we want?  No. Not even when the infants are born with cocaine in their systems.

University of Florida researchers studied two groups of such children; one group was placed in foster care, another left with birth mothers able to care for them.  After six months, the babies were tested using all the usual measures of infant development: rolling over, sitting up, reaching out.  Typically, the children left with their birth mothers did better.  For the foster children, the separation from their mothers was more toxic than the cocaine. (Source.)
Taking the truth of what these studies conclude, that children are better off left in homes even when those homes are not perfect, with the fact that the child welfare system is so corrupt that some state legislatures have had to actually pass laws enforcing that child social service agencies stop lying and falsifying records in order to take children away from their families, such as this recently proposed bill in Texas, we come to the same conclusion that the late Georgia Senator Nancy Schaefer did, that the system is too corrupt and too powerful to reform. See:
Providing Parents with the Right Kind of Legal Representation in Child Welfare Cases Significantly Reduces the Time Children Stay in Foster Care, New Study Finds
CONTACT
Martin Guggenheim, NYU School of Law School, martin.guggenheim@nyu.edu (212-998-6460)
NEW YORK – Children spend significantly less time in foster care – with no compromise of safety – when their parents get high-quality legal representation, according to a major new study with broad implications for child welfare practices.
The study, published in Children and Youth Services Review, was conducted by New York University School of Law and Action Research.
The immediate focus of the study was to determine whether a new kind of representation for parents in child welfare cases, in which families are represented by an interdisciplinary team, makes any difference in the length of foster care stays for children and termination of parental rights.
The study showed that using this new kind of legal representation greatly reduces the time children spend in foster care.  This was accomplished with no change in child safety outcomes. That means many children are kept in foster care because parents are not provided with this kind of legal representation.
The study was made possible because in 2007, New York City awarded contracts to three public interest law offices – the Bronx Defenders, Brooklyn Defender Services and the Center for Family Representation – to supplement parental representation in New York City Family Courts.  These offices give families a team made up of a lawyer, a social worker and, often a parent advocate who has been through the system herself or himself.
Before that, this representation was provided exclusively by experienced solo practitioners who must apply to an assigned counsel panel to be eligible for court assignment. They are paid by the hour. Since 2007, the Family Courts in New York City have assigned parents in child welfare cases either to a panel lawyer or a staff lawyer employed by one of the family defender offices. Both models comply with more of the American Bar Association's best-practices for parental representation in child welfare than most jurisdictions.
The researchers examined over 28,000 child welfare cases in New York City between 2007 and 2014. They found that the kind of representation afforded to parents makes a dramatic difference in the length of time children spend in foster care. Giving parents the right kind of legal team results in families being reunited far sooner than would otherwise happen.
The family defense offices were able to secure the safe return of children to their families 43% more often in their first year than solo practitioners, and 25% more often in the second year. Giving parents lawyers from family defense offices allowed children to be permanently released to relatives more than twice as often in the first year of a case and 67% more often in the second year. These families may otherwise have been permanently dissolved or the children may have spent their childhood separated from their family.
New York City is a national leader in employing interdisciplinary family defense as the preferred method of providing legal representation for parents. It has helped reduce needless trauma experienced by families and children. It has also saved an enormous amount of money that would otherwise have been spent on children remaining unnecessarily in foster care. The study found that full implementation of a multi-disciplinary representation model would reduce the foster care population by 12 percent and annually reduce foster care costs by $40 million as compared with exclusive reliance on solo practitioners.
New York University School of Law's Family Defense Clinic has been a pioneer in developing the model for the interdisciplinary, holistic representation that characterizes the work of family defense law offices in New York City. With this study, there is now an opportunity to replicate the New York City method of providing representation for parents to the rest of the country.
The results are likely be even more dramatic in many other parts of the country, where the standards for legal representation are not as high – or where indigent parents don't get a lawyer at all.
The study comes at a time when the federal government has made a crucial change in child welfare policy, allowing funds formerly restricted to foster care administrative costs to be used to reimburse half the cost of attorneys for parents and children in eligible cases.
The report can be found here: https://www.sciencedirect.com/science/article/pii/S019074091930088X
See Also:
Published on May 12, 2019