City Council Asks Why NYC Is 'Tearing Families Apart' For Marijuana Use
by Yasmeen Khan, WNYC
Gothamist.com
Excerpts:
As New York considers legalizing marijuana, attention is also turning to how the drug plays a role in the city's child welfare system—one that has the power to remove children from their parents and that investigates, almost exclusively, low-income families of color.
Parents and advocates have reported that recreational marijuana use can lead to investigations of child maltreatment by the city's Administration for Children's Services. Many times these investigations stem from testing pregnant women and their newborns at the city's public hospitals, according to testimony at a City Council hearing on Wednesday.
Queens Councilwoman Adrienne Adams called the practice "the systemic criminalization of women of color," which comes with the threat of separating children and parents.
"We are absolutely tearing families apart, needlessly," Adams said.
The council is putting forward legislation requiring more reporting from ACS on how marijuana plays a role in its investigations.
Shakira Kennedy, a 29-year-old mother of three children, told Council members that she was tested for marijuana when she was pregnant with twins, after disclosing to a doctor that she used pot to help with extreme nausea. To underscore her point, she noted that she weighed about 160 pounds before her pregnancy but dropped to less than 110 pounds during pregnancy.
Kennedy said she did not consent to the drug test, but was tested anyway. Once her twins were born, a doctor told her he needed to report the toxicology test to child welfare. She said the Administration for Children's Services came to the hospital while she was recovering from the birth.
Read the full story at Gothamist.com
Medical Kidnapping: A Threat to Every Family in America T-Shirt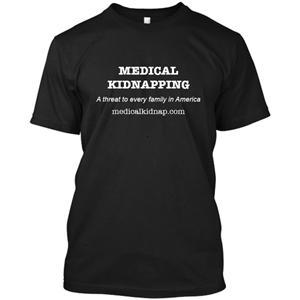 100% Pre-shrunk Cotton!
Medical Kidnapping is REAL!
See: Medical Kidnapping: A Threat to Every Family in America Today
Help spread the awareness of Medical Kidnapping by wearing the Medical Kidnapping t-shirt!
Support the cause of MedicalKidnap.com, which is part of the Health Impact News network.
Support the cause against Medical Kidnapping by purchasing our book!
If you know people who are skeptical and cannot believe that medical kidnapping happens in the U.S. today, this is the book for them! Backed with solid references and real life examples, they will not be able to deny the plain evidence before them, and will become better educated on this topic that is destroying the American family.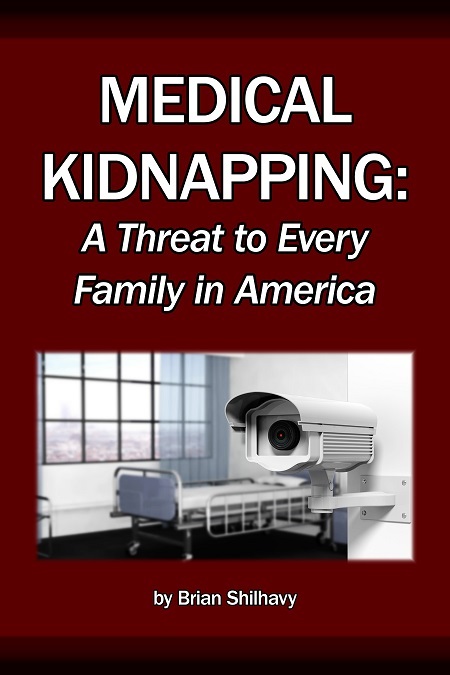 1 Book - 228 pages
Retail: $24.99
FREE Shipping Available!
Now: $11.99
Order here!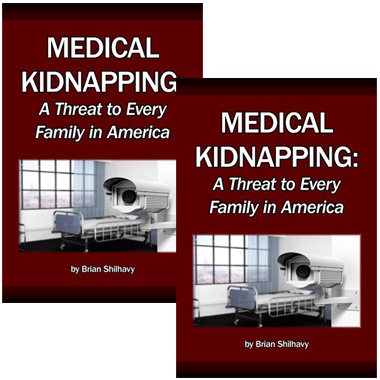 2 Books
Retail: $49.98 (for 2 books)
FREE Shipping Available!
Now: $19.99 (for 2 books)
Order here!
Published on April 22, 2019