Comments by Brian Shilhavy
Editor, Health Impact News
Health Impact News reporter, Terri LaPoint, recently wrote a report explaining that in the United States today, over 1.3 million seniors are currently held under appointed guardians, representing over $50 billion in seized assets.
That makes adult medical kidnapping a far more prevalent occurrence in the United States than child medical kidnapping, since the published figures of children currently in foster care number about 450,000. (See: Adults Medically Kidnapped: 3X More than Children in Foster Care – $50 BILLION in Assets Seized.)
Today's guest commentary about elder abuse and adult medical kidnapping comes from Massachusetts Attorney Lisa Belanger, who has experienced first-hand, both through personal experience and through litigation, the injustices and crimes being committed against elders in the United States.
We asked Attorney Belanger to send us her bio, so our readers could know a little bit about her. This is what she wrote:
First & foremost, I'm a daughter, sister, mother & wife. My blessings include 29 years married to my best friend and proudly raising my daughter & son, who exude kindness, compassion and spirit.

The magnitude of my love and devotion for family is how The People's Center for Law & Justice came into being—the other reason is the passion that my father instilled in me to right judicial wrongs.

Now, I'm trying to remedy the travesty of justice that has been inflicted upon my Dad: www.freemarvin.com

MY FATHER TAUGHT ME:

To Live in Hope
To Have Loyalty, Morals
To Have Compassion, Kindness
To be Gentle When Stroked, Fierce When Provoked
To Fight for Justice for Family, for Others
To Not be Silent When People Suffer at the Hands of Others—
To be Heard in Defending Others
To Right the Wrong and To Not Stop Until Won
And to Be Able to Look in the Mirror When the Day is Done

I Miss You–More Than Words Can Ever Say; Yet, I will Overcome the Obstacles in Our Way—Because of What You Taught Me

Following in my Dad's footsteps, I've been practicing law in Massachusetts since December of 1996.

For 21 years, I have focused my practice on constitutional law with an emphasis in appellate work. I have argued several times before the highest court in Massachusetts, The Supreme Judicial Court. My experience also includes civil litigation in the State & Federal courts.

I've created law of first impression regarding statutory language, obtained through a very rarely granted avenue of appellate judicial review before the Supreme Judicial Court: G.L. c. 211, § 3. Commonwealth v. William Youngworth, III. 436 Mass. 603 (April 26, 2002). (More here – Coverage from NY Times and Boston Globe.)
The true fight to end exploitation of elders will not be brought forth through assigning blame to any particular politician or party—accountability will only be had through united efforts to create solutions
By Lisa Siegel Belanger, Esq.
Founder of The People's Center for Law & Justice
www.thepeoplescenterlj.com @TPCLJ
Law360, a publication self-described as a "one-stop source for legal news and analysis," [1] recently published an article entitled: Trump Admin. Stonewalling Atty's Probes Into Elder Abuse, reporting that two law firms have filed suits claiming wrongful obstruction of requests made under Freedom of Information Act (FOIA) by the Center for Medicare & Medicaid Services specific to exploitation of elders in nursing homes. [2]
Here's the glitch: Law360 quotes Attorney Stephen Hornbuckle's opinion of the purported underlying issue: "I suspect it's political. Because the access to these notes is political."
I ask: Is it?
I suggest that blind faith party mentality has far from helped We The People in providing oversight and accountability for decades of embedded government agencies' obstruction of transparency.
It goes to the age-old quip: the definition of insanity is doing the same thing over and over again and getting the same results.
Hence, the very reason for my having founded the People's Center for Law & Justice: the pursuit of real solutions.
Having personally researched for more than five (5) years this very subject matter of exploitation of elders involving Medicare and Medicaid, every political party is to blame for the lack of oversight and accountability for the stonewalling of Freedom of Public Information Requests by the Center of Medicaid & Medicare Services.
In March of 2015, I set forth in the federal civil action of Belanger et al. v. BNY Mellon et al., Docket No. 1:15-cv-10189-ADB irrefutable evidence that such stonewalling is bipartisan (The complaint and exhibits are viewable here.)
Citizens need to know that decades of documentation unequivocally show that lack of governmental oversight and accountability lay at the feet of both the GOP and DNC, with Massachusetts setting a prime example of this 1-party club called The Establishment.
Voluminous documentation set forth in the 2015 civil action that I filed with the federal court in Massachusetts and through recent cases I undertook as legal counsel—and profiled by Health Impact News at MedicalKidnap.com [3]—show that in this realm of "Republican" and "Democrat" are interchangeable.
This is well established by my extensive analysis of the composition of appointed judiciary involved and elected state Attorney Generals and District Attorneys refusal to enforce existing laws.
Therefore, the attitude of the attorneys in the Law360 article demonstrate a mind-set of political divisiveness which hinders the pursuit of ensuring full and actual transparency by government agencies.
The message that People's Center for Law & Justice has for citizens is that our attention needs to be focused on developing real solutions that will accomplish this goal.
For example, the Law360 article expresses that the Center for Medicaid & Medicare Services (CMS) blames the FOIA predicament on the claim that such requests are unduly burdensome due to the amount of paper and time expended on reproducing copies.
What is so disconcerting is this lame smoke and mirror excuse put forth by CMS when it all comes down to a matter of plain commonsense; as Pamela Julian, Public Policy & Civic Engagement Director for The People's Center for Law & Justice points out that the issue claimed by CMS is easily rectifiable given today's digital advancements.
There is absolutely no logical or reasonable basis for not using electronics to make FOIA information readily and easily accessible.
We citizens must look within if we desire oversight and accountability for lack of transparency by government agencies.
Ultimately, We The People together must do our part to hold "The Establishment" accountable—and that is through active civic engagement in our local communities.
There is one common and consistent factor that matters most to State and Federal politicians: election and re-election.  Together, we citizens hold that power.  It is just a matter of citizens having the motivation of walking the talk of being over the top fed up.
As Margaret Mead, famous American Anthropologist said:
Never doubt that a small group of thoughtful, committed citizens can change the world; indeed, it's the only thing that ever has.
When each of us takes that individual effort to take actual steps to be engaged with other citizens to create public awareness about actions and/or omissions of our legislators', it is that combined voice that brings change.
Please visit www.thepeoplescenterlj.com to learn more about our mission & join our efforts to empower We The People.
About the Author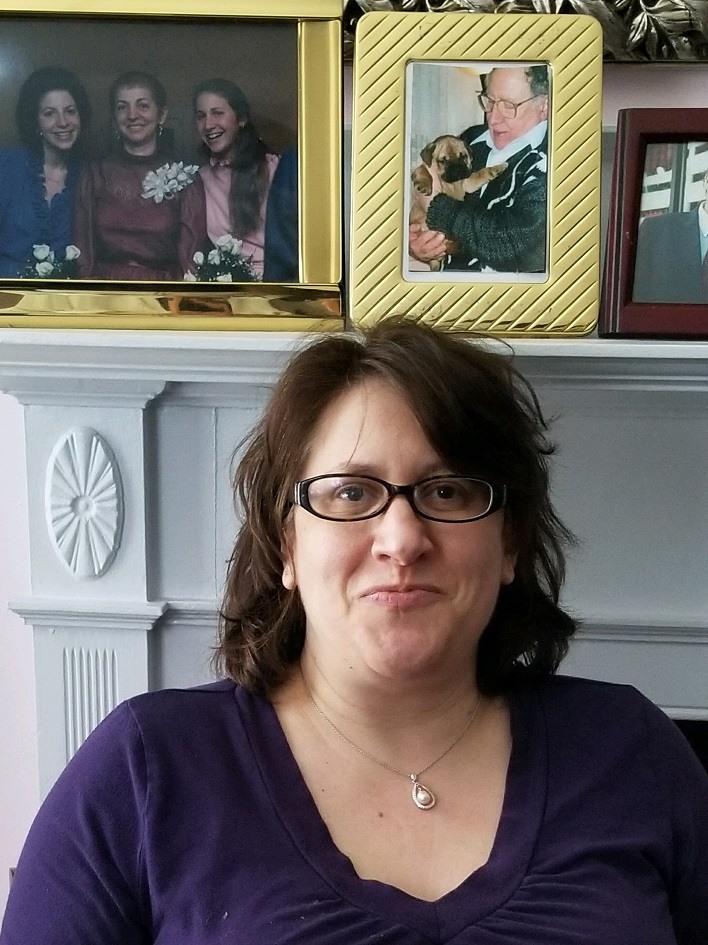 Lisa Siegel Belanger, Esq.
 Education: Massachusetts School of Law, J.D.; Emerson College, M.A. in Communications; University of Massachusetts at Amherst, B.B.A. in Finance. bar admissions
Bar Admissions: Supreme Judicial Court of Massachusetts; U.S. District Court, District of Massachusetts; United States Court of Appeals for the First Circuit; United States Supreme Court.
People's Center for Law & Justice
References
[2]  The Law Firm of Steele voluntarily dismissed its case against the U.S. Human Health Services, Case No. 4:18-CV-00275-GAF, on May 21, 2018.
[3] Healthy Boston Woman is Medically Kidnapped and Forced onto Pysch Drugs Resulting in her Death, Health Impact News, March 2, 2018
Medical Murder? Massachusetts Woman Medically Kidnapped from Her Home Dies After Being Denied Medical Intervention, Health Impact News, January 7, 2018
Published on May 24, 2018