Health Impact News
UPDATE 11/27/2017
from the Health Freedom Idaho Facebook page:
***Update on Idaho's baby Elijah case***
They were not able to finish the Shelter Care hearing today. They will continue on Wed at 8am and will have time to finish up on Fri. The family is hopeful that the issue will be resolved through cooperation with the department.
We must continue to call and email the hospital admin that began this atrocious act against a disabled mother and loving and very capable father. To contact the Kootenai Health administration office, email administration@kh.org or call Kootenai Health's administrative office at (208) 625-4001.
We must also continue to contact the legislators of that district and ask them to please get involved in reuniting this family.
Representative Eric Redman eredman@house.idaho.gov (208) 623-6383
Representative Vito Barbieri vbar@house.idaho.gov (208) 620-0873
Senator Steve Vick sjvick@senate.idaho.gov (208) 819-4189
It is unconscionable that sweet little Elijah has been away from his mommy and daddy for 5 days now. What about baby Elijah's right to be breastfed and bond with his mommy and daddy in these most precious first days?
This family will continue to lean on the support of their church family as they work together to be reunited. Health Freedom Idaho is working on a fundraiser for the family as they will have exorbitant costs through this process.
Something unconscionable has happened in North Idaho this last week. We were notified by the daugther of a local pastor here in Kootenai County regarding a woman of his congregation, Diamond Mehlhoff, who gave birth in Kootenai County @ KMC on Monday November 20th via C section.
On Wednesday November 22nd, after the parents refused vaccination for the baby, the state became involved and took this beautiful baby, Elijah, from his loving parents, claiming the mother to be unfit due to a diagnosis of cerebral palsy (a non progressive movement disorder).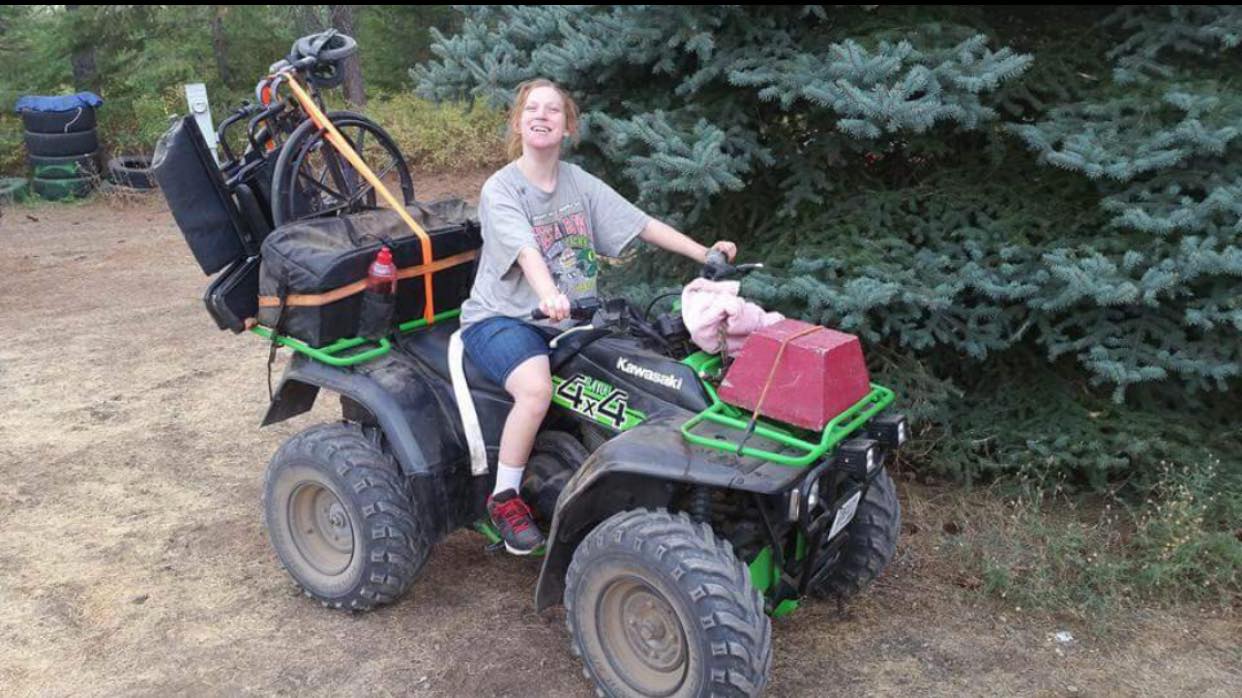 Diamond is an active individual who doesn't let cerebral palsy slow her down.
They have stated the mother to be bedbound, which is not at all the accurate, she also lives with her husband Ari and the grandfather of the baby.
This is an unbelievable, unheard of, egregious case of disability discrimination.
Their court hearing is tomorrow, Monday 27th at 8am @ 205 N 4th Street Coeur D Alene ID 83814 in the Juvenile Justice Center. They are asking anyone available to please come support them.
For those concerned that perhaps this family is 'unfit' Health Freedom Idaho has been researching this story since the day that it happened. We feel confident that this family's parental rights have been violated under the guise of the mother's illness.
This kind of blatant disregard of parental rights is happening all over the country.
Contact the Hospital Adminstration and  Idaho Elected Officials in District 2 Representatives Eric M. Redman, Vito Barbieri and Senator Steve Vick
Easy cut and paste into your BCC portion of your email and send!
eredman@house.idaho.gov, vbar@house.idaho.gov, sjvick@senate.idaho.gov,administration@kh.org
Representative Eric Redman
P.O. Box 40, Athol, 83801
Home (208) 623-6383
Statehouse (208) 332-1070 (Session Only)
FAX (208) 623-6383
Representative Vito Barbieri
564 E. Prairie Ave., Dalton Gardens, 83815
Home (208) 620-0873
Senator Steve Vick
2140 E. Hanley Ave., Dalton Gardens, 83815
Home (208) 819-4189
Kootenai Health
2003 Kootenai Health Way
Coeur d'Alene, ID 83814
Jon Ness
Chief Executive Officer
(208) 625-4001
Jeremy S. Evans
Executive Vice President,
Hospital and Regional Operations
(208) 625-4001
Published on November 26, 2017