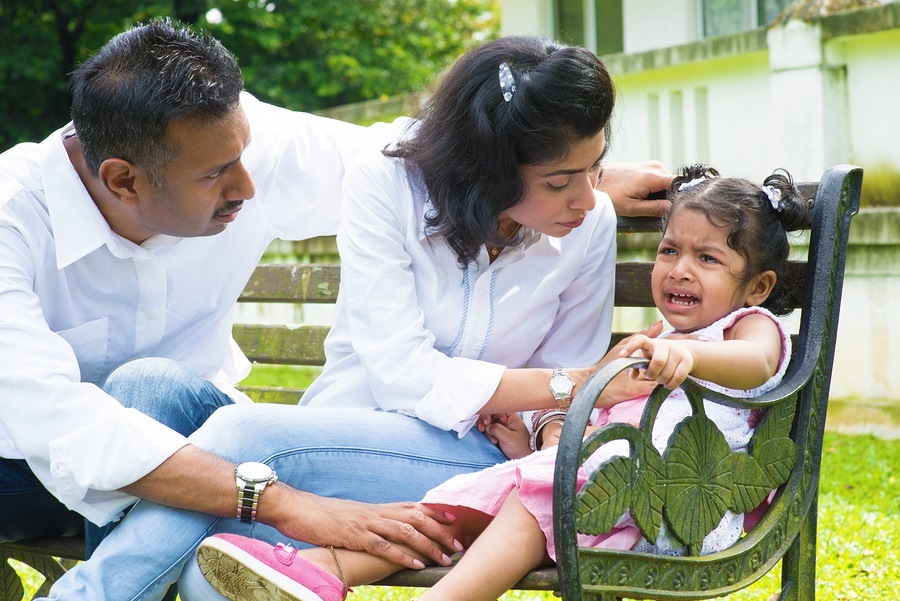 Comments by Brian Shilhavy
Editor, Health Impact News
The incidents of Child Protection Services medically kidnapping children from good families is becoming so widespread, that one country, India, is now giving legal advice to their citizens on how to avoid having their children kidnapped in the United States when they travel to the U.S. on short to mid-term job assignments.
This is a sad commentary on the state of child safety in the U.S., and just like many of the stories we report on here at Health Impact News on our MedicalKidnap.com website, parents are reporting horrific things are happening to their children once they are put into foster care, such as sexual abuse.
Unfeeling U.S. agencies confiscate children from Indian parents
By Siddharth Tiwari
Sunday Guardian Live
Excerpts:
Young Indian couples travelling to the United States on short to mid-term job assignments are increasingly facing the menace of child confiscation by the country's child protection agencies, who wrongly accuse them of abuse. The "child abuse" is determined using the controversial Shaken Baby Syndrome (SBS) indicator, the veracity of which is contested.
Suranya Aiyar, a New-Delhi based lawyer, who has been providing counsel and aid to Indian families in the US, Norway and other countries to help them get back their confiscated children, recently submitted a "Report on Indian and India-Origin Children Confiscated by the United States Child Protection Agencies" to the Ministry of External Affairs.
Based on her extensive case study of 12 Indian families, who were falsely accused of child abuse, her report sheds light on the US agencies' many biases and flawed methodology. The report wants a travel advisory to be issued to young Indian families moving to the US of possible confiscation of their children as, in most cases, the victim families are not aware of what might goad the child protection agencies to initiate action against them.
"Every year, the children of many Indian families are snatched by the authorities, based on false accusations. They lose their children to foster care homes and have to fight long legal battles against prosecutors, investigators and child protection social workers, who have cultural biases against Indian families," Suranya Aiyar told The Sunday Guardian.
INVESTIGATORS CULTURALLY BIASED
Talking exclusively to The Sunday Guardian on the findings of Aiyar's report, noted legal experts, doctors, researchers and investigative journalists alleged that the US child protection agencies were biased and used flawed techniques to detect abuse.
They said that the use of SBS, also known as Abusive Head Trauma (AHT), as a credible indicator of child abuse is not upheld by science, and finds acceptance in the system because of a full-fledged advocacy group.
Experts were unanimous in their view that even though Indian parents find a way to fight the system and get back their children, they have to go through enormous ordeal in a foreign land, with no family support and limited resources.
According to Aiyar's report, Indian parents often face "systematic cultural biases" by the investigators and the hospitals. Hospitals allegedly deny records to delay the case, while investigators have prejudices against Indian parents.
Investigators, child protection social workers and even school staff are mandated to report to child protection agencies if they notice any minor injury or some discomfort in the child.
Many times, even if a child is gasping for breath due to some medical condition, it is reported as suspected abuse. Moreover, co-sleeping (baby sleeping in the same bed as parents), absence of adequate toys, lack of cribs, and even the child being noisy are all accounted to "poor or inappropriate parenting" and used to establish the "incapability of the parents to raise the child according to the US standards".
FALSE ALLEGATIONS
Five years ago, the state child protective services in New Jersey took away the one-year-old son of an Indian parent, Kumar (name changed on request), under the false allegation of child abuse. Kumar, a software engineer with a prominent multinational company, had moved to the US with the dream of a bright and prosperous future. He was still waiting for his first pay cheque when one fine day his son rolled over from bed and suffered an injury on his head. Kumar and his wife rushed their son to the hospital. But soon they lost the toddler to the child protection agency and subsequently faced a criminal investigation by the Morris County Prosecutors Office in New Jersey.
"If you are an outsider here and something like this happens, you are up against a flawed, biased and a very strong system. They will not lose and if they see they are losing, they will try to negotiate," he told The Sunday Guardian.
FOSTER HOMES ACCUSED OF SEXUAL ABUSE
While people like Kumar, sooner or later, prove their innocence, their children are kept in foster homes with strangers until the case is settled. During this time, the accused parents are not allowed to visit their children for more than one to two hours, once or twice a week, subjected to permission granted by the state.
It took Kumar six months to prove his innocence and get back his son. Speaking to this newspaper, American lawyers and researchers claimed that if the defence is really strong it still takes six to seven months to get justice. In the case of loose defence, the process may extend to over a year, where the parents may even face the threat of their child being given up for adoption.
Several media reports have regularly accused the US state foster care of sexually and physically abusing children. While the US authorities claim to do a rigorous background check before registering a foster home, parents have often complained that their children have been returned to them with bruises and nutritional deficiency, caused by neglect.
"I have researched and talked to many Indian parents and realised that more often than not these foster homes do not treat the child well. In one such case, the family was vegetarian and the child was placed with a non-vegetarian family. The child was starving when she came back to her parents," noted Aiyar.
NO UNDERSTANDING OF INDIAN ETHOS
Legal experts, doctors, researchers and investigative journalists this reporter talked to claimed that cultural difference is the biggest hurdle that these aggrieved Indian parents face in courts. The style of marriage combined with religious and cultural beliefs, and linguistic barrier make it harder for Indian parents to challenge the experts favouring child protection agencies in the courtroom.
"Indian parents have a difficult time explaining their cultural aspects to the investigating officers. As the result of a language gap, there's a broken understanding of the situation. The investigators level accusations of child abuse against them, not satisfied with the explanations given by the accused Indians," Professor Vivek Sankaran, who is a part of the University of Michigan Innocence Project, which is appealing SBS convictions, told this reporter.
In many of the cases, as noted by Aiyar in her report, parents have alleged that the investigators and prosecutors have cultural biases against them. In one such case, the investigator accused the parents of child abuse because the couple had an arranged marriage.
"Arranged marriage leads them to imagine that the husband is repressive, and hence the parents must be abusive to their children. In fact, if the baby sleeps in the same bed with its parents or parents do not provide the bay with proper toys, it works against them, and these instances are cited to prove that the parents are abusive," Aiyar noted.
Read the full article at the Sunday Guardian Live.
Published on October 29, 2017