Health Impact News Staff
Last month (September 2017) we published the story about Jaelah Sue from Indiana, and the struggle her parents were having with CPS and Riley Children's Hospital in Indianapolis over her medical care.
Jaelah Sue was diagnosed with epilepsy at Riley Children's Hospital, and her parents had great success in allegedly reducing her seizures from 50+ a day to 2-4 a day using CBD Oil (also known as "Charlotte's Web Hemp Oil").
CBD Oil is made from hemp (not marijuana), which is not psycho-active (produces a "high") and is legal in all 50 states.
Doctors from Riley Children's Hospital allegedly did not approve of the parents' use of CBD Oil, and allegedly told the parents they were "killing her daughter" and reported them to CPS for medical neglect. CPS then forced the family to put Jaelah on a dangerous drug that gave her a negative reaction.
See our original story:
Indiana for Medical Freedom, a group that has advocated for the Jerger family, has reported that CPS has closed the case, due to refuted evidence.
Late Thursday night, September 28, 2017, we were updated by Lelah Jerger. Her Senator had just called to let her know that he'd just gotten off the phone with a CPS attorney and our Governor's office and that CPS would no longer intervene. However, it took until Monday October 2, 2017 for a CPS representative to contact the family with this update. Apparently, CPS only acts quickly when there are parental rights to steal. Too harsh? Perhaps, but no less "harsh" than what the Jergers endured for a 13 day period. Read it for yourself.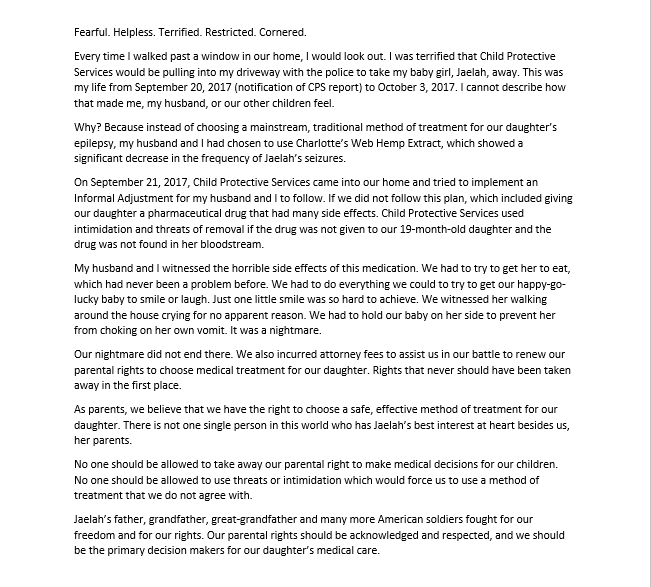 The Jerger's attorney is waiting for an answer on exactly what the "refuted evidence" was, and we'll update when we know more. We cannot say for sure what prompted our Governor to move swiftly in defense of the Jergers. This is rare; practically unheard of. Specific to Mrs. Jerger's final paragraph about Jaelah coming from a long line of American Veterans, I'd like to acknowledge the "liberty warrior" that never enlisted; Lelah Jerger. Let her bravery, courage and strength in the face of fear encourage you all. It encourages all 2,000 families that support Indiana For Medical Freedom. We stand in support of the Jergers and all families against a tyrannical government that seeks to usurp our fundamental right to govern our own children.

We thank the handful of Indiana Senators that stepped in at Jaelah's defense, Governor Holcomb, all of the concerned citizens that contacted us to offer help, the media outlets that covered the story, and above all else, we thank God that custody and liberty was restored. We wish a lifetime of happiness to Jaelah Jerger and her family, and we hope this case sets a precedence in Indiana that parents are entitled to make medical decisions for their own children.

Read the full press release here.
Health Impact News also thanks its readership that intervened for the Jergers to help them end this nightmare.
Medical Kidnapping: A Threat to Every Family in America T-Shirt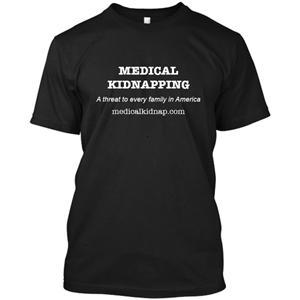 100% Pre-shrunk Cotton!
Medical Kidnapping is REAL!
See: Medical Kidnapping: A Threat to Every Family in America Today
Help spread the awareness of Medical Kidnapping by wearing the Medical Kidnapping t-shirt!
Support the cause of MedicalKidnap.com, which is part of the Health Impact News network.
Support the cause against Medical Kidnapping by purchasing our book!
If you know people who are skeptical and cannot believe that medical kidnapping happens in the U.S. today, this is the book for them! Backed with solid references and real life examples, they will not be able to deny the plain evidence before them, and will become better educated on this topic that is destroying the American family.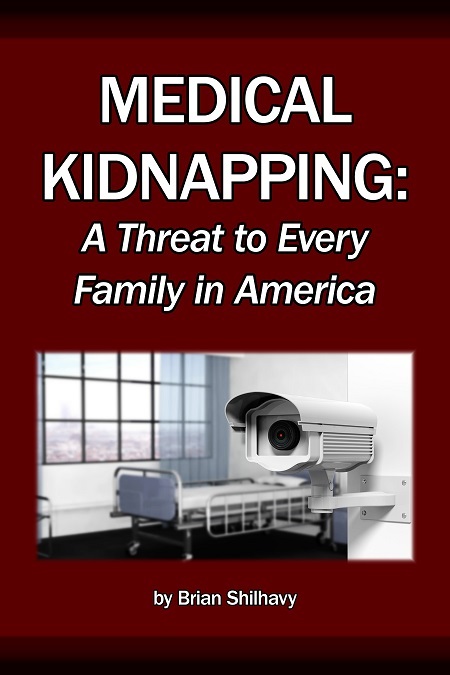 1 Book - 228 pages
Retail: $24.99
FREE Shipping Available!
Now: $11.99
Order here!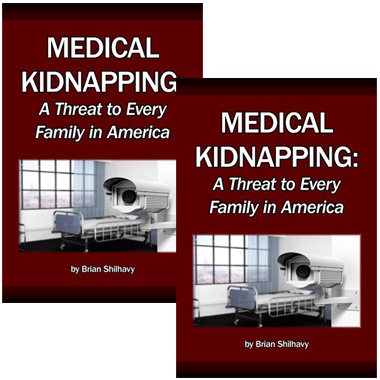 2 Books
Retail: $49.98 (for 2 books)
FREE Shipping Available!
Now: $19.99 (for 2 books)
Order here!
Published on October 5, 2017