Parents Against CPS Corruption fights 'medical kidnap'
by Michelle Chan
San Francisco BayView
Excerpts:
Eight years ago, Melinda Garrett was induced into labor a month and a half before her due date.
To Melinda, the baby represented a new beginning, a way to right all the wrongs and trauma and abuse she herself had endured as the survivor of childhood sexual and physical abuse, sex trafficking and a previously stillborn birth. She swore to break the cycle of abuse and to give everything she never had as a child to her newborn baby.
She was never given that chance.
Shortly after Melinda finished successfully breastfeeding the baby for the very first time, CPS removed the newborn from her custody. She never left the hospital with her baby.
The charges were domestic violence, medical marijuana use and allegedly low birth weight. Except Melinda had a note from her obstetrician recommending the use of medical marijuana due to low appetite, and the labor was induced early, which contributed to the low birth weight.
And though Melinda had been the victim of domestic violence by the father, there had not yet been any incidents in which the baby was exposed to domestic violence.
Read the full article at San Francisco BayView.
Medical Kidnapping: A Threat to Every Family in America T-Shirt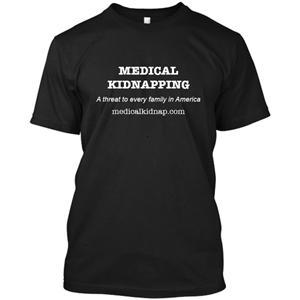 100% Pre-shrunk Cotton!
Medical Kidnapping is REAL!
See: Medical Kidnapping: A Threat to Every Family in America Today
Help spread the awareness of Medical Kidnapping by wearing the Medical Kidnapping t-shirt!
Support the cause of MedicalKidnap.com, which is part of the Health Impact News network.
Support the cause against Medical Kidnapping by purchasing our book!
If you know people who are skeptical and cannot believe that medical kidnapping happens in the U.S. today, this is the book for them! Backed with solid references and real life examples, they will not be able to deny the plain evidence before them, and will become better educated on this topic that is destroying the American family.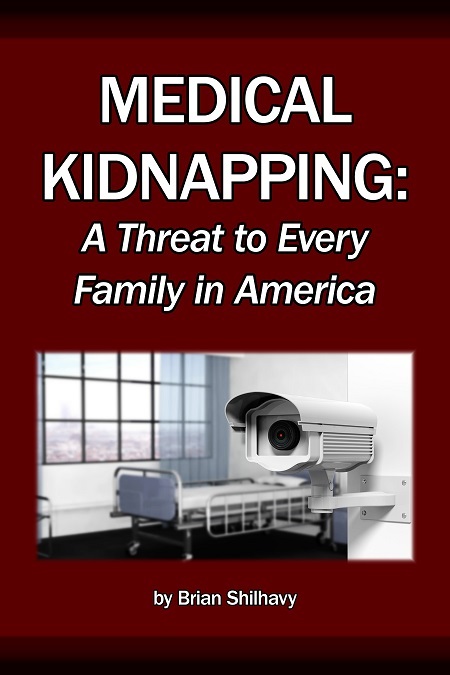 1 Book - 228 pages
Retail: $24.99
FREE Shipping Available!
Now: $11.99
Order here!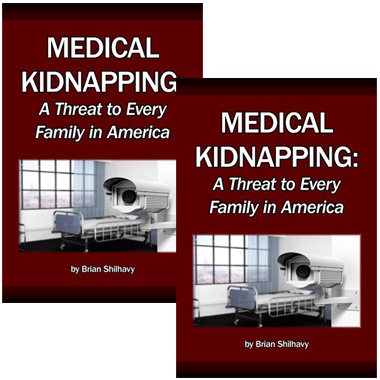 2 Books
Retail: $49.98 (for 2 books)
FREE Shipping Available!
Now: $19.99 (for 2 books)
Order here!
Published on May 10, 2017