by Health Impact News/MedicalKidnap.com Staff
The hunger strike is over for Navy veteran dad Raymond Schwab, and a federal lawsuit has been filed against Kansas DCF for their role in kidnapping his children and holding them in state custody long past the time when the allegations against the parents were found to be unsubstantiated.
But the battle is far from over. His children are not yet home, and thousands of children in Kansas and around the United States remain separated from their families without any evidence that the allegations are even legitimate. He fights for these children and others who are in the foster care system simply because a parent has used medical marijuana.
Press Conference – Federal Lawsuit Filed
Raymond and his wife Amelia were joined on the steps of the Kansas capitol on Wednesday by dozens of supporters and media personnel for a press conference at 11am. Speakers included former Kansas gubernatorial candidate Jennifer Winn, Cheryl Shuman, Founder of the Beverly Hills Cannabis Club and one of the leading voices for cannabis reform in the United States, and California civil rights attorney Matt Pappas.
Amidst cheers and applause, Matt Pappas announced that on Wednesday a federal lawsuit has been filed in Kansas district court on behalf of the Schwab family against Kansas DCF, seeking an order–for DCF to return the Schwab children to their family–from the federal court.
Hunger Strike Ends
The filing of a federal lawsuit was one of the possible outcomes that Raymond Schwab sought at the beginning of his hunger strike. Though he would have preferred that DCF simply return his children, Schwab indicated that the lawsuit was an acceptable outcome for the time being, and he has ended his hunger strike.
After the press conference and interviews with numerous reporters, Raymond broke his 17 day fast at a nearby restaurant with his wife and supporters where he enjoyed egg drop soup. He and Amelia plan to be back on the steps of the capitol building until such time as their children are returned to them.
Cannabis Reform Activist Fights for Families
Cheryl Shuman spoke to media at the press conference about the "Kids for Cash" program, whereby state governments seize children and line state coffers with money they receive from the federal government for taking children.
What they do is they literally take these children, they kidnap these children basically, because their departments get bonuses for all of the children that they place into foster care, and you know what? They're not giving the children back. That's a very big problem.
She described the plight of veterans who come back from war with injuries and trauma, and are prescribed opiate pain-killers. This can lead to addiction. She says there has to be a better way to take care of our veterans.
Often the children who are taken from their parents and go into foster care are raped, molested, abused or even killed in foster care. Shuman continues:
I can also show you psychological studies that can prove that children are in far greater danger being placed in foster care and losing that bond with their families. They suffer psychological damage truly for their entire lives after that. Is that really what we want for our children? No. I don't think so.
Cheryl Shuman describes how families such as the Schwabs are caught in the crossfire of the conflict between state laws about medical marijuana. Raymond Schwab is perfectly legal to treat his conditions with medical marijuana in Colorado, where he lives, but his children are in Kansas custody, where it is illegal.
Her intent is to utilize grassroots and social media and media to bring about change and to bring about the mission of bringing the Schwab's children, and other children like them, home.
Winn – Children Seized for No Reason Must End!
Jennifer Winn gave an impassioned plea for the public to understand the gravity of the situation in Kansas, quoting DCF spokesperson Theresa Freed, who openly stated that only 4% of the children they remove from homes are removed on grounds that are substantiated. The Schwabs are just the tip of the iceberg. Jennifer Winn asks the audience:
Let me get this straight. We have 6000 children right now in custody, and DCF openly stated that 96% of them are unsubstantiated abuse? And every American and every veteran is not on these steps? What are we doing?? That is absolutely sick! That is no longer going to be tolerated…
Rally and March on Friday, April 1
There will be a rally and a march beginning at the south steps of the Kansas state capitol in Topeka, Kansas, on Friday, April 1, at 11am to draw attention to the injustices faced by many innocent families. The rally is titled "Fools No More!" and is a testament to the fact that parents and activists are waking up and refusing to stand for the unconstitutional seizure of children and the unconstitutional silencing of parents and activists.
Activists are calling for people everywhere to join them from 11am to 1pm to "make some noise" and rally on behalf of families whose children have been taken by child protective services and face injustice in the family court system, as well as on behalf of veterans and others who are medical marijuana patients and their right to access medicine. They hope to get the attention of legislators whom they say have been refusing to listen. See more about the event at the Facebook page – Fools No More!
See previous coverage of this story: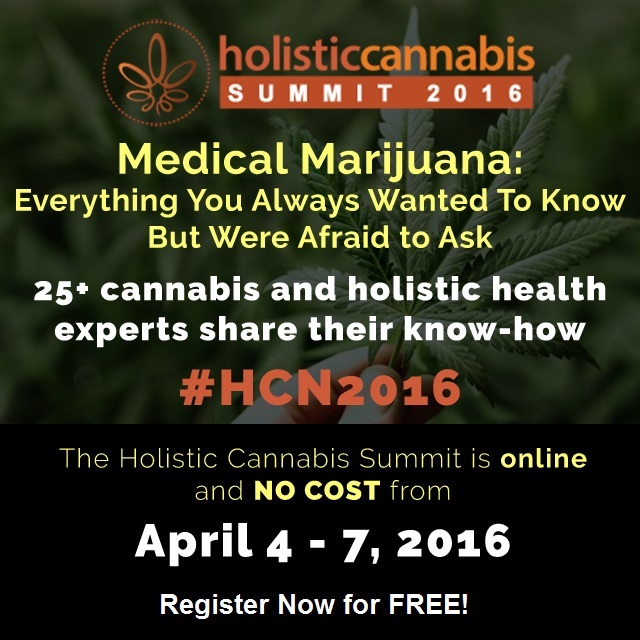 Medical Kidnapping: A Threat to Every Family in America T-Shirt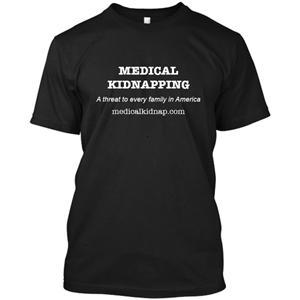 100% Pre-shrunk Cotton!
Medical Kidnapping is REAL!
See: Medical Kidnapping: A Threat to Every Family in America Today
Help spread the awareness of Medical Kidnapping by wearing the Medical Kidnapping t-shirt!
Support the cause of MedicalKidnap.com, which is part of the Health Impact News network.
Support the cause against Medical Kidnapping by purchasing our book!
If you know people who are skeptical and cannot believe that medical kidnapping happens in the U.S. today, this is the book for them! Backed with solid references and real life examples, they will not be able to deny the plain evidence before them, and will become better educated on this topic that is destroying the American family.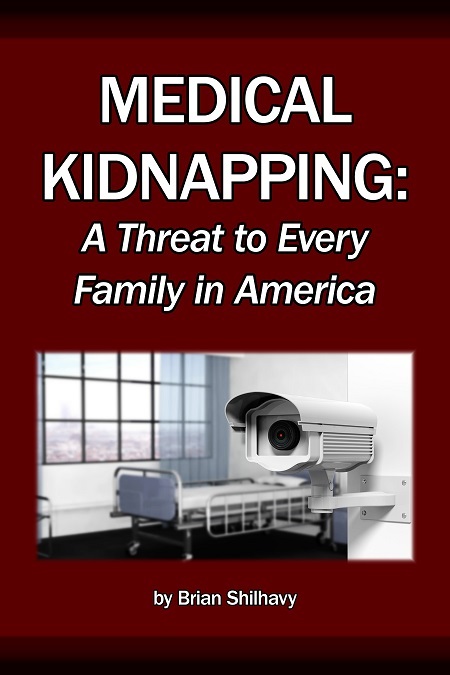 1 Book - 228 pages
Retail: $24.99
FREE Shipping Available!
Now: $11.99
Order here!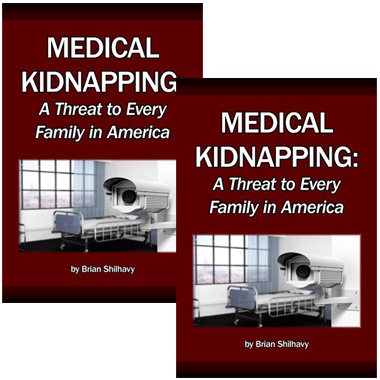 2 Books
Retail: $49.98 (for 2 books)
FREE Shipping Available!
Now: $19.99 (for 2 books)
Order here!
Published on March 31, 2016