By Fred Petke
The Winchester Sun
A state social worker is facing official misconduct and theft of identity charges after allegedly posing as another social worker to see her ex-boyfriend's kids.
Audrey Powell, 25, of Lexington, was charged with both offenses last week by Winchester Police.
According to police documents, Powell began a relationship with Drew Griffith in December 2015 after receiving a case which involved his children. On Feb. 6, Griffith reportedly ended the relationship with Powell.
The next day, Powell allegedly contacted Griffith using the Office of Social Services call-out phone and pretended to be Hannah Bailey, another social worker. Griffith said he received a message saying his children had to be seen immediately in reference to a case, but he would have to see Powell. After making contact with Powell, she allegedly told Griffith to bring the children to her residence, where she interviewed one, but later admitted to making up the incident.
Powell was cited to appear in court on an official misconduct charge.
A couple days later, police received complaints from Griffith and another person who said they were receiving harassing text messages and phone calls from Powell. This time, she was charged with theft of identity and arrested. According to court documents, she was released on her own recognizance and scheduled to appear in Clark District Court later this month.
Read the full article here.
Health Impact News/MedicalKidnap.com Comments
Parents who have had a social worker by the name of AUDREY POWELL  in Clark County: Powell was arrested and charged with official misconduct and theft of identity after allegedly posing as another social worker named Hannah Bailey.
We have been apprised that every social worker has a ID password to identify themselves when they log into the CPS system. Should the question be raised as to whether Hannah Bailey conspired with Powell to assist her in extorting Griffin to reconcile their two month relationship?
If Powell or Bailey have been or are currently the social workers assigned to your case you should request, no, insist, a new investigation commensurate. 
Powell's credibility is diminished and every case she oversaw should be re-investigated. Powell's alleged actions in this case have revealed the extent to which she would go for her desired outcome.
NOTE: An earlier version of this story erroneously reported that Ms. Powell worked out of Lexington. She worked in Clark County.
Other Articles about Kentucky:
Medical Kidnapping: A Threat to Every Family in America T-Shirt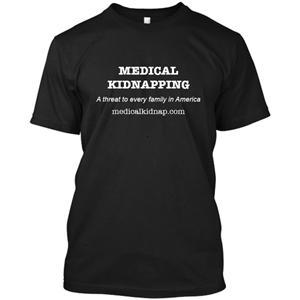 100% Pre-shrunk Cotton!
Medical Kidnapping is REAL!
See: Medical Kidnapping: A Threat to Every Family in America Today
Help spread the awareness of Medical Kidnapping by wearing the Medical Kidnapping t-shirt!
Support the cause of MedicalKidnap.com, which is part of the Health Impact News network.
Support the cause against Medical Kidnapping by purchasing our book!
If you know people who are skeptical and cannot believe that medical kidnapping happens in the U.S. today, this is the book for them! Backed with solid references and real life examples, they will not be able to deny the plain evidence before them, and will become better educated on this topic that is destroying the American family.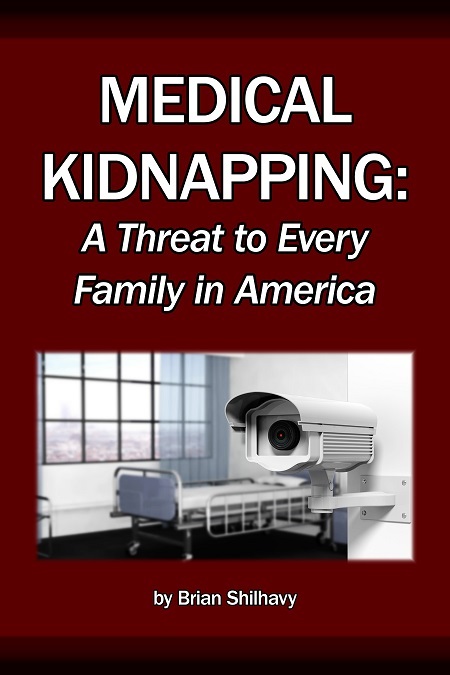 1 Book - 228 pages
Retail: $24.99
FREE Shipping Available!
Now: $11.99
Order here!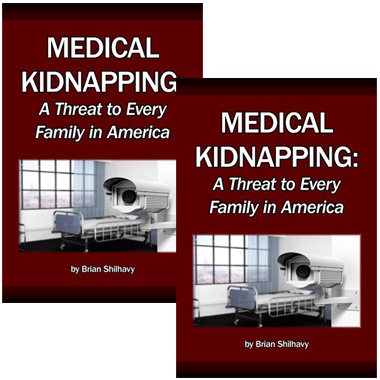 2 Books
Retail: $49.98 (for 2 books)
FREE Shipping Available!
Now: $19.99 (for 2 books)
Order here!
Published on February 26, 2016