by Brittany Lewis, Melissa Mahadeo
TheIndyChannel.com
The Indiana Department of Child Services has been ordered to pay $31 million to a family accused of abuse in the death of their daughter.
In 2005, Jessica Salyer, 14, died from prescription errors. A year and a half later, her parents Roman and Lynnette Finnegan, were arrested on neglect charges — accused of beating Salyer to death.
Investigators said there were signs of blunt force trauma to Salyer's head and multiple signs of internal bleeding. However, experts testified that the internal bleeding was caused by Salyer's heart medication and that the trauma to the head was a result of an autopsy.
The Pulaski County prosecutor dropped the charges in November 2007, and a judge dismissed the case with prejudice.
However, DCS would not clear the allegations from the family's file. Over the span of 10 years, attorneys for the Finnegan's said DCS made their life "a living hell." Two of their children were placed in foster care for nine months. They also exhumed Jessica's body after she had been buried.
After the arrest and accusations, Roman Finnegan lost his job. The family also lost their home and possessions.
The State of Indiana is appealing the decision.
Read the full story at TheIndyChannel.com
Medical Kidnapping: A Threat to Every Family in America T-Shirt
100% Pre-shrunk Cotton!
Medical Kidnapping is REAL!
See: Medical Kidnapping: A Threat to Every Family in America Today
Help spread the awareness of Medical Kidnapping by wearing the Medical Kidnapping t-shirt!
Support the cause of MedicalKidnap.com, which is part of the Health Impact News network.
Support the cause against Medical Kidnapping by purchasing our book!
If you know people who are skeptical and cannot believe that medical kidnapping happens in the U.S. today, this is the book for them! Backed with solid references and real life examples, they will not be able to deny the plain evidence before them, and will become better educated on this topic that is destroying the American family.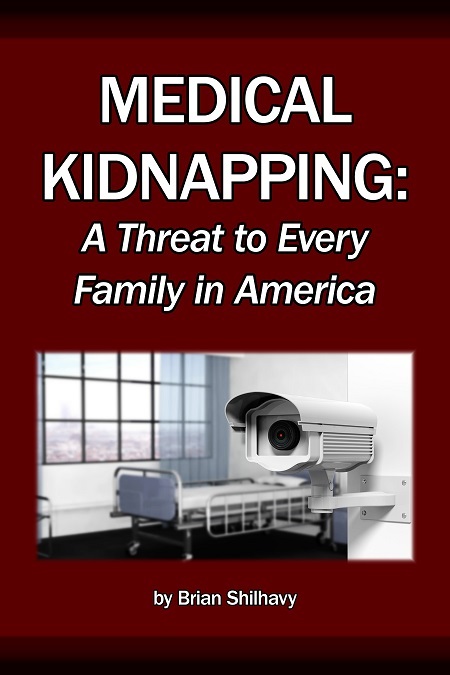 1 Book - 228 pages
Retail: $24.99
FREE Shipping Available!
Now: $9.99
Order here!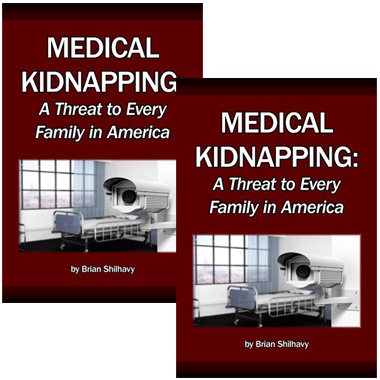 2 Books
Retail: $49.98 (for 2 books)
FREE Shipping Available!
Now: $13.99 (for 2 books)
Order here!
Published on October 10, 2015