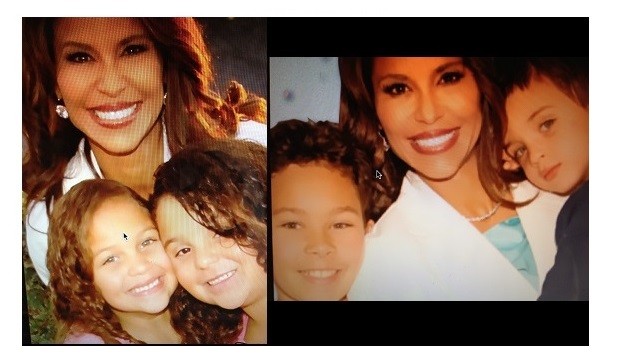 UPDATE 8/29/2015
In a rather bizarre twist of events, the original petition against Dr. Susan has been dropped by the new judge hearing her case in Dependency Court. This is the petition that was originally dismissed by Judge Vasquez, but then reversed by the Appellate Court to be heard again in the dependency court. See the original story here:
However, Dr. Susan will still be in court on Monday, August 31, 2015, to face a "First Amended Petition" in her case based on the fact that her supporters put up a Facebook Page for her and originally scheduled a rally at the Courthouse, which supposedly caused "severe emotional harm" on her children.
It should be noted that Dr. Susan herself did not put up the #FreeDrSusansKids Facebook Page, and she did not call for a rally. Her supporters did, practicing their 1st Amendment rights to freedom of speech.
So while there is no longer a rally scheduled for Monday, August 31, 2015, Dr. Susan's supporters (not Dr. Susan herself) are encouraging people to turn out to support her if they can Monday morning at the Courthouse. Dr. Susan represents thousands of parents who have suffered from the corruption in LA County DCFS.
Dependency Court
201 Centre Plaza Drive
Monterey Park, CA 91754
UPDATE 8/21/2015
LA County DCFS has changed the date of the first court appearance once again, from August 25th to August 31st. Therefore, there will be no rally on the 25th at the Courthouse. More details will be posted on the #FreeDoctorSusansKids Facebook Page.
Dr. Susan Attacked by Los Angeles DCFS for Going to the Media – Pressure Put on Children to Turn Against Her
by Health Impact News/MedicalKidnap.com
Last week Health Impact News published the story of Dr. Susan Evans and her battle with LA County Department of Child and Family Services to get her children back. See:
After publishing our story, DCFS canceled a visitation between Dr. Susan and her children on Saturday, August 15th.
Why did DCFS cancel the visitation? Was it because they wanted to coach the children about what their mother had done by going to the media, and try to turn the children against her? The appointment was rescheduled for Sunday, August 16th.
When Dr. Susan met with her children on Sunday, August 16th, the children were noticeably upset. Dr. Susan recorded the exchange between herself and her children, and Health Impact News is in possession of the recordings.
One of the children can be heard trying to explain that they had not been "kidnapped":
DCFS has the power to take kids away from a parent if they don't treat their kids right. So you can't be kidnapped by them. They can take your kids away …. because you did not take care of us.
Dr. Susan replies:
Because I didn't take care of you? Is that really what you think?
The child replies:
Why else did they take us away?
When Dr. Susan tried to explain what was really going on in this case, the child interrupted her and said:
Mom, I have the DCFS (report) – she gave me a piece of paper, a court paper that said that you emotionally abused (name of child). They even had it wrote – it wasn't wrote by my dad, it wasn't wrote by you, it was wrote by a DCFS worker…. I read the whole thing.
Dr. Susan was shocked that LA County DCFS was showing her minor children court records and DCFS orders, which is clearly illegal and against DCFS policy.
History of DCFS Violations in Dr. Susan's Case
As was noted in our original story, there was one point during her case where Dr. Susan did not even know the whereabouts of her children for two weeks, and called the police to report them missing.
When the police finally found her children in the next county, Dr. Susan says:
The police finally located them and DCFS social worker Adrian Hawkins, Tasha Beard and Malaika Solomon lied to police and stopped them from returning the children by falsely claiming DCFS detained the children from mother.
Dr. Susan's attorney contacted DCFS to find out why the children had been detained, and this was their reply sent to him by email:
DCFS has not detained the children from their mother nor has it advised [ex-husband] to keep the children out of school. [Ex-husband] is acting on his own accord.

Micheline Ruben
When DCFS admitted they had not detained Dr. Susan's children, the attorney of Dr. Susan threatened to file felony charges against those who had participated in kidnapping of the children in this email message:
Thank you for the follow up and confirming DCFS has played no role in[the] failure to return the minor children to their mother Dr. Susan Spell on Sunday, in violation of the current custody orders. Due to the duration of time that has elapsed, this situation has now evolved into felony kidnapping, unless someone is able to provide information to the contrary. Ms. Ruben your email will be presented to law enforcement to confirm, DCFS has not intervened to remove the minor children from the custody of Dr. Susan Spell, and the children should be returned to Dr. Susan Spell's custody pursuant to Judge Cunningham's current custody order entered earlier this year.

Christiaan, up to this point, I have not actively communicated with law enforcement about this issue other than on Sunday when I informed law enforcement the children were required to be returned to Dr. Spell on Sunday. I will give you til 1:30 pm to confirm that [he] will return the children today to Dr. Susan Spell before 5:00 p.m. at a specified location. To the extent I do not receive confirmation by 1:30 p.m., I will move forward with pursuing the arrest …. for kidnapping/child abduction. [sic]
While DCFS confirmed they had not detained the children, they brought them to the sheriff office. But watch what happens next in an exclusive video obtained by Health Impact News:
The social worker who returned the two girls to the sheriff, which attorney Micheline Ruben had stated in her email were never detained to begin with, threatens to take the girls back with her simply because someone was video taping her outdoors.
Later, Dr. Susan's children were taken again over what she reports was a custody dispute with her ex-husband, who had received a restraining order for alleged abuse against Dr. Susan and the children. Dr. Susan reports that her former husband has been used as an expert witness with the LA County Department of Child and Family Services (DCFS) in child abuse matters, and may have used his influence to remove the children from her home.
In addition, an eight page investigative report was written and then disseminated within DCFS based on the facts collected during the interviews of all 4 children, Dr. Susan, and her husband. This report allegedly recommended that the children remain in the care and custody of their mother.
Suspiciously, the writer of this report was allegedly taken off the case, new social workers were assigned, the recommendations were made that the children were to be given to father, and the contradicting 8 pages allegedly vanished from the case file and the internal computerized data base.
When Dr. Susan had her case dismissed with prejudice on May 7, 2014, by Judge Vasquez who found no supporting evidence against Dr. Susan, she thought her troubles were finally over.
But they were not.
DCFS got the Appellate Court to reopen and reverse the decision by submitting fraudulent documents from an entirely different case. So now she is back in Dependency Court starting the whole process all over again. Full story here.
Former LA County DCFS Workers Speak out on Corruption inside DCFS
Health Impact News has published interviews by former DCFS supervisors Julian Dominguez and Melinda Murphy, who have co-authored a book about their experiences working in LA County DCFS titled: A Culture of Fear: An Inside Look at Los Angeles County's Department of Children and Family Services, by Sbpra Books.
Melinda Murphy's interview is here:
Julian Dominguez's interview is here:
Dr. Susan Returns to Court – Rally Scheduled for Tuesday August 25th at the Courthouse
Dr. Susan's children remain out of her care and custody today, more than a year after Judge Vasquez's decision to dismiss her case. If someone like Dr. Susan, a well-known and respected physician from Beverly Hills, cannot prevent LA County DCFS from kidnapping her children and subverting justice in court to keep her children away from her, what hope do the thousands of other parents in LA County have to get a fair trial when DCFS seizes their children from their homes or from medical facilities? Los Angeles County has the largest number of children incarcerated by a social service agency of any other social service agency in the U.S.
Dr. Susan and her supporters are encouraging the public to attend a rally prior to the beginning of her court case on August 25th. Dr. Susan will issue a brief statement to the press prior to entering the courthouse. If you have been victimized by the corruption of LA County DCFS, please show up and tell your story to others!
How long is the public going to tolerate the abuses and corruption in LA County DCFS that so many have told us is destroying families and harming children? Please show up and show your support for not only Dr. Susan, but ALL parents and children who have suffered at the hands of LA DCFS, and have no voice to represent them!
Dependency Court
201 Centre Plaza Drive
Monterey Park, CA 91754
The Governor of California is Jerry Brown, and he can be reached here.
Supporters of Dr. Susan have also put up a Facebook Page on her behalf: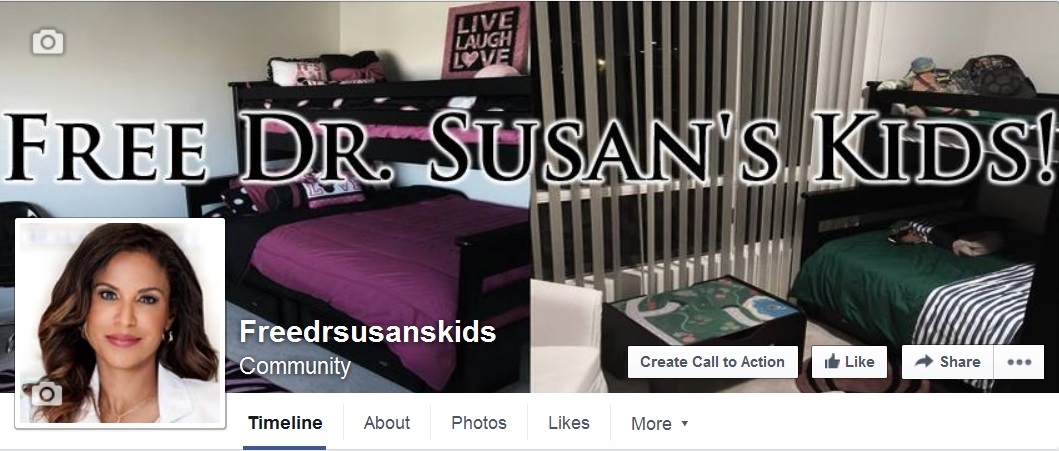 Published on August 19, 2015