Health Impact News
On Wednesday June 3, 2015 at 8:00 a.m. the Arizona Medical Board will review the complaint against the State of Arizona's expert witness on child abuse cases, Kathryn Coffman, M.D. The meeting will take place at 9535 E. Doubletree Ranch Road, in Scottsdale, Arizona. (See meeting agenda.)
Dr. Coffman is named a defendant in a federal lawsuit currently pending in the U.S. 9th Circuit Court by Leanna Smith, who has sued the State of Arizona, CPS, and doctors in the medical kidnapping of her two daughters. Read her story here:
Leanna Smith had her daughters removed from her custody based on the testimony of doctors who accused her of Munchausen Syndrome by Proxy, but what Leanna Smith claims was an attempt to cover up medical malpractice. Dr. Coffman was the lead doctor and expert on "child abuse" involved in the case.
According to filed court documents, Leanna's attorney called on Dr. Eli Newberger as an expert witness, as he is one of the leading authorities nationwide on Munchausen Syndrome by Proxy. After reviewing the medical records in this case, Dr. Newberger wrote:
My opinion is that there was no evidence that Leanna Smith perpetrated any injury whatever on this child; that there's no evidence that she misrepresented to doctors in the search for inappropriate or intrusive diagnostic studies or therapeutic inventions – interventions on this child; that there is a welter of speculations purported associations as both Bursch and Coffman would put it, possibilities that don't cohere in any useful way. And that furthermore, the mandated reports of suspected abuse re base on, in the case of the first report to CPS, misrepresented or falsified medical data made, in my opinion, in bad faith.
One of the claims allegedly made against Leanna Smith was an incredible claim that she gave "anti-freeze" to her daughter, a claim that was never even investigated by looking for toxicology reports to verify.
In addition to what Dr. Newberger stated was "misrepresented or falsified medical data made," court documents indicate that Dr. Coffman allegedly had serious conflicts of interest in this case, as she represented several parties to the complaint, being employed by both the hospital making the complaint, and CPS investigating the complaint:
Dr. Coffman works for St. Joseph's Hospital at the Crisis Center located at Child Help USA
Dr. Coffman did the medical reviews for CPS and Detective Page of the Tempe Police Department regarding the allegations of abuse against Leanna Smith
Dr. Coffman testified at the dependency hearing on behalf of CPS
Dr. Coffman worked for the very entity that made the initial complaint to CPS (St. Joseph's Hospital) and was supervised by the same doctor. (Dr. White) that made the complaint.
Medical Board Review Open to the Public
The public will apparently have 3 minutes to make comments in the case against Dr. Kathryn Coffman in her hearing before the Arizona Medical Board. Parent advocates are encouraging any other parents who may have become victims to medical kidnappings in Arizona due to the testimony of Dr. Coffman to attend the hearings.
Brief on Leanna Smith's Case in the 9th Circuit.
Here are the charges allegedly filed against Dr. Coffman before the Arizona Medical Board:
Dr. Coffman fell below the Standard of Care for a pediatric child abuse expert in her Reports
Dr. Coffman violated the America Academy of Pediatrics policies regarding giving "scientifically sound" and "unbiased expert witness testimony." Dr. Coffman's testimony and opinions were biased, inaccurate, incomplete and unscientific.
Dr. Coffman had a clear conflict of Interest
Dr. Coffman early on showed she was biased, was not objective and was advocating for the doctors who had made the reports to CPS
Dr. Coffman's testimony to a reasonable degree of medical probability that CR was the victim of MSBP (medical child abuse by Mother) is based on speculation and is not supported by any evidence.
Dr. Coffman unethically inferred that Leanna caused the comas by giving CR antifreeze
Dr. Coffman's opinion the Comas incidents were psychogenic rather than caused by medications administered by the hospitals was speculation and not supported by the facts.
See Also:
Stories from Parents in Arizona Who Claim their Children were Medically Kidnapped:
More stories on Arizona:
Medical Kidnapping: A Threat to Every Family in America T-Shirt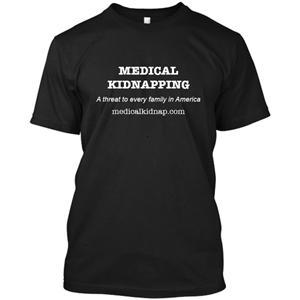 100% Pre-shrunk Cotton!
Medical Kidnapping is REAL!
See: Medical Kidnapping: A Threat to Every Family in America Today
Help spread the awareness of Medical Kidnapping by wearing the Medical Kidnapping t-shirt!
Support the cause of MedicalKidnap.com, which is part of the Health Impact News network.
Support the cause against Medical Kidnapping by purchasing our book!
If you know people who are skeptical and cannot believe that medical kidnapping happens in the U.S. today, this is the book for them! Backed with solid references and real life examples, they will not be able to deny the plain evidence before them, and will become better educated on this topic that is destroying the American family.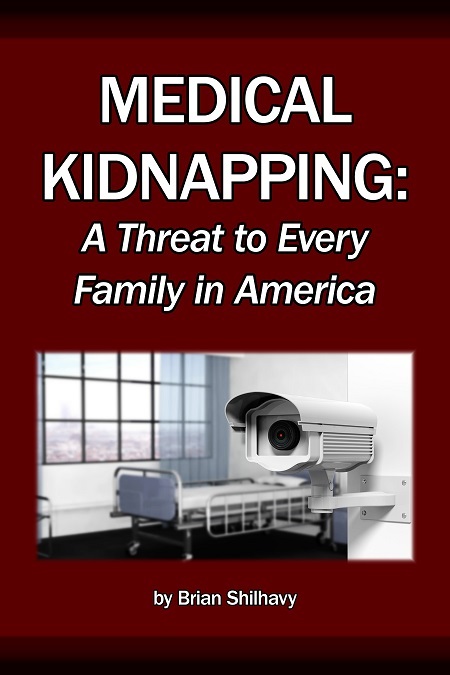 1 Book - 228 pages
Retail: $24.99
FREE Shipping Available!
Now: $11.99
Order here!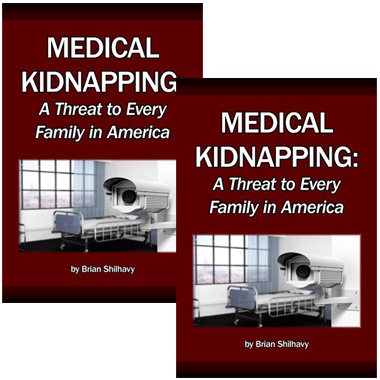 2 Books
Retail: $49.98 (for 2 books)
FREE Shipping Available!
Now: $19.99 (for 2 books)
Order here!
Published on May 31, 2015