Health Impact News
A review hearing in Garland County Juvenile Court in Arkansas yesterday resulted in the case being closed for the four younger Stanley children. The parents now have full custody back of these four children. The three older Stanley children, however, remain in State custody. They are allowed to live at home with 20 hours a week DHS supervision in the home. (Read the original story here.)
Marci Smith of the Arkansas Herald interviewed both the family's attorney and the parents outside the courthouse.
The family's attorney, Q. Byrum Hurst, Jr., stated that he was confident that the entire case could be closed "within a reasonable period of time."
Attorney Speaks out on State Coerced Education and Counseling as a Condition for Getting Children Back
To obtain custody back of their four youngest children, the parents, Hal and Michelle Stanley, had to undergo extensive "training" and "counseling" by the State, and allow them to enter their home at will during that time. The State-mandated "training" and "counseling" was about parenting skills, in spite of the fact that the parents have been homeschooling their children for many years.
When asked if he thought the intensive training and counseling requirements imposed by the State was deserved and helpful, Attorney Hurst replied:
No, I don't think it was deserved. It was done for the purposes of getting their children back. It is a shame that they had to do that.

Everybody can use education, everybody can use suggestions on how to raise your children, but to have it forced on you, I don't think it is beneficial.
Parents Disappointed that State Control Over Family to Continue
Marci Smith interviewed the parents exiting the courthouse, and Hal Stanley, the father, expressed his disappointment that the State was to maintain custody of their 3 older children.
I am really disappointed. I was expecting all the children to be returned to our custody. There's still no charges against us, there's still no reason for the children to be in their custody. We feel as parents we can make decisions (about our children) better than DHS can.
Michelle Stanley expressed her appreciation that at least the children were home, and they were able to spend Mother's Day together. She posted pictures on the Bringthestanleykidshome Facebook Page.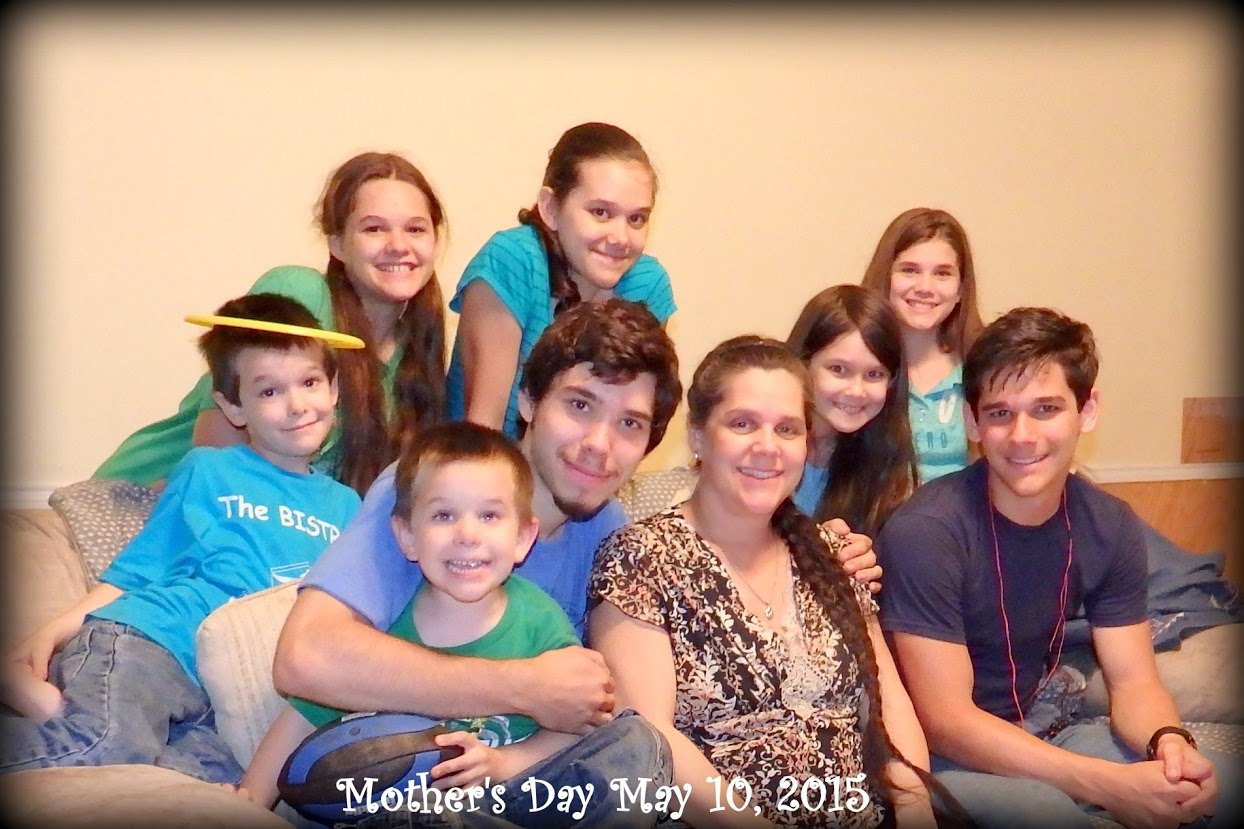 Michelle issued her own personal statement as well:
Greetings to all our friends and loved ones,

Today was our review hearing and as it turned out the judge ruled that we now have full custody over our 4 youngest children. The older 3 children have not finished their 60 day in home trial visit. They wanted to wait for the 60 day trial visit to end successfully before giving us custody of the older 3. Their 60 days ends on June 15 or 16 but the court decided it would be willing to entertain an order to close the case before then should the two therapist that are seeing our family recommend it. Until then all the services will continue and another court review hearing is scheduled for July 1st should our case still be open at that time. We are hoping it will end before then and that there will be no more court dates and the sooner services end the sooner we can get on with our lives.
On a more personal basis we are happy all of our children are home and we are now in the process of preparing for the new little one to arrive, the due date being May 30th. We are really stretched thin with all that is going on to keep things functioning but we accept the challenge and are doing all we can to make things work and be ready for the baby when it comes. The Lord continues to keep us and meet our needs on a daily basis and we don't take for granted all the prayers that are being prayed for us. We give God the glory and pray for his will to be done in our lives.

Love,
Michelle
Citizens in Arkansas are Enraged – Speak Out
Marci Smith interviewed Nancy Emmons from Arkansas who has been following the Stanley case.
The people of Arkansas, we really need to wake up and listen to what has happened to the Stanleys. Never in our wildest dreams would we have figured that somebody could come in the night and take your children away from you.

I want you to know that this family is a wonderful family. They're self sufficient, they homeschool, they grow their own food, they are just really self-sufficient. This has been very stressful for the parents and the children.

I want Arkansas to understand – everyone of you need to listen: It could happen to you.
Published on May 14, 2015