Health Impact News Editor Comments
Another tragic reminder that statistics show children taken away from parents, even parents accused of "abuse" or "neglect," do poorer in foster care than if they had stayed with their parents.
Fox reporter Randy Wallace reports on the tragic death of a 6-month old baby who was taken away from her mother because of accusations the father was allegedly abusive. Randy Wallace also reported on the 19-month old child in Houston who was allegedly medically kidnapped.
6-month-old baby dies while in CPS custody
by Randy Wallace
MyFoxHouston.com
Excerpts:
"Today is the last day I will ever see my daughter again," said Anastasia Hernandez through tears.
Hernandez's baby girl, Aaliyah Rodriguez spent three days on life support at Texas Children's hospital and the grieving mother and her family members have no idea why the 6-month-old baby is dead.
"I seen them last week," Hernandez said. "They were fine nothing was wrong with them."
She says a CPS caseworker called her on Monday and told her to come to Texas Children's Hospital.
"All they told me was there was a little accident," Hernandez said. "I get here and they told me my daughter had head trauma and severe brain damage."
Hernandez says CPS entered her life after the police were called to her home in 2014. Her youngest son who was one at the time had marks on him. He and his older brother were taken into protective custody by CPS. The youngest boy's father CPS says was convicted of abusing the boy.
Hernandez was not suspected of harming the child. Still after her baby girl was born CPS swooped in.
"She was removed from my arms at only 3 days old and put into foster care with the same home," said Hernandez.
Hernandez says she begged CPS to place her children with family members.
If that would have happened the grieving mother says her baby daughter would be alive today.
"My daughter's never going to come back,' Hernandez sobbed. "Nobody can give her back to me they can't replace her."
Read the full article and watch the video here.
See Also:
Medical Kidnapping: A Threat to Every Family in America T-Shirt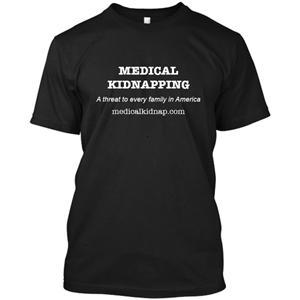 100% Pre-shrunk Cotton!
Medical Kidnapping is REAL!
See: Medical Kidnapping: A Threat to Every Family in America Today
Help spread the awareness of Medical Kidnapping by wearing the Medical Kidnapping t-shirt!
Support the cause of MedicalKidnap.com, which is part of the Health Impact News network.
Support the cause against Medical Kidnapping by purchasing our book!
If you know people who are skeptical and cannot believe that medical kidnapping happens in the U.S. today, this is the book for them! Backed with solid references and real life examples, they will not be able to deny the plain evidence before them, and will become better educated on this topic that is destroying the American family.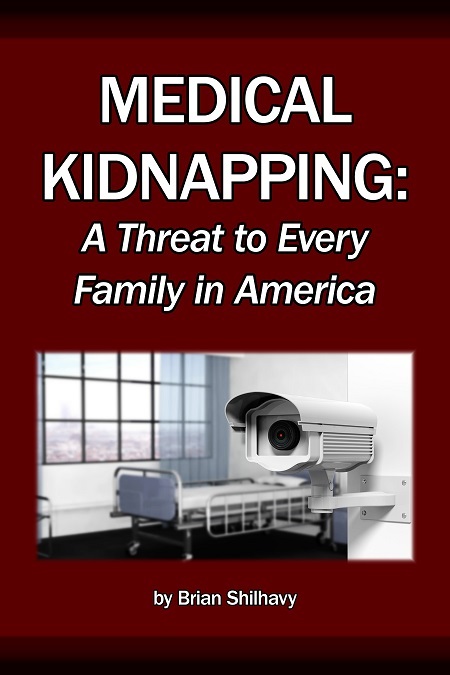 1 Book - 228 pages
Retail: $24.99
FREE Shipping Available!
Now: $11.99
Order here!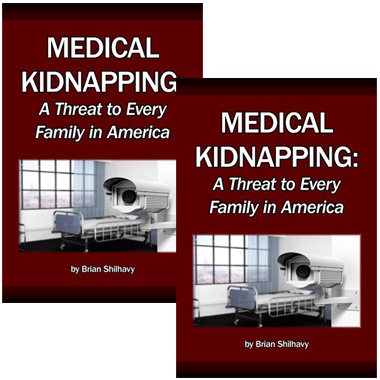 2 Books
Retail: $49.98 (for 2 books)
FREE Shipping Available!
Now: $19.99 (for 2 books)
Order here!
Published on May 11, 2015