Excerpts:
The right of the natural parent to the care and custody of his or her child is considered a fundamental right in the United States. In spite of that, a New York Kings County Supreme Judge in Brooklyn has slammed the door on an American father's right to parent is own children – solely it seems because he is blind. The judge, in this case, would insert "able" and in particular "sighted" in front of "natural parent." "No vision, no children" sums up the Court's decision, upturning decades of civil rights progress and common sense.
Despite Christopher G. Roberts serving as his son and daughter's primary caretaker, when he found himself in front of Justice Eric I. Prus, the judge informed him that because the children were young (then 3 and 2), and Mr. Roberts was blind – the judge was concerned about the children being "protected from any hazard." The judge told Mr. Roberts that it was important for "someone to be there" asserting that Mr. Roberts was less than a full person, not quite a "someone" in the judge's eyes.
Remarkably, the judge conditioned Mr. Robert's time with his children be supervised by a sighted nanny who Mr. Roberts was to hire at his own expense. Even though Mr. Roberts was once a primary caretaker, the judge chose to allow him a scant seventeen (17) hours of time with his children – and then with each second "supervised." Such is the horror that unfolded on May 9th, 2014.
Mr. Robert's children were both well cared-for, gifted, living in Park Slope attending private pre-school – a lifestyle provided for by their blind father. Nonetheless, the judge ordered "family intervention" sending social services to the home – they found nothing – and ordered all of the children's time with their father be "supervised" by a sighted nanny. Had Mr. Roberts been unable to pay for a sighted nanny he would have been unable to see his children – the children he had been raising – at all.
Somehow the fact that tens of thousands of blind parents raise their children every day without "sighted supervision" was lost to the judge.
About Christopher G. Roberts
Christopher G. Roberts has over 23 years of experience in professional theatre. He is the Founder and Producing Artistic Director of Steppingstone Theatre Company (SSTC), a not-for-profit arts organization. He has an MFA degree in acting from Brooklyn College and a BA degree in theater from the University at Buffalo.
As an actor, he has appeared on television in shows such as "OZ," "Sex in the City," "What Would You Do," in national network commercials, as well as on several daytime dramas. In addition, his regional and international credits include Steppenwolf Theatre in Chicago, McCarter Theater in Princeton, New Jersey, Exile Theater in Northern Ireland and The Manhattan Theater Club.
Read the Full Article at BlackNews.com.
Watch this video of Christoper interacting with his two children.
Interview with Christopher G. Roberts with The Alliance for Inclusion in the Arts:
Medical Kidnapping: A Threat to Every Family in America T-Shirt
100% Pre-shrunk Cotton!
Medical Kidnapping is REAL!
See: Medical Kidnapping: A Threat to Every Family in America Today
Help spread the awareness of Medical Kidnapping by wearing the Medical Kidnapping t-shirt!
Support the cause of MedicalKidnap.com, which is part of the Health Impact News network.
Support the cause against Medical Kidnapping by purchasing our book!
If you know people who are skeptical and cannot believe that medical kidnapping happens in the U.S. today, this is the book for them! Backed with solid references and real life examples, they will not be able to deny the plain evidence before them, and will become better educated on this topic that is destroying the American family.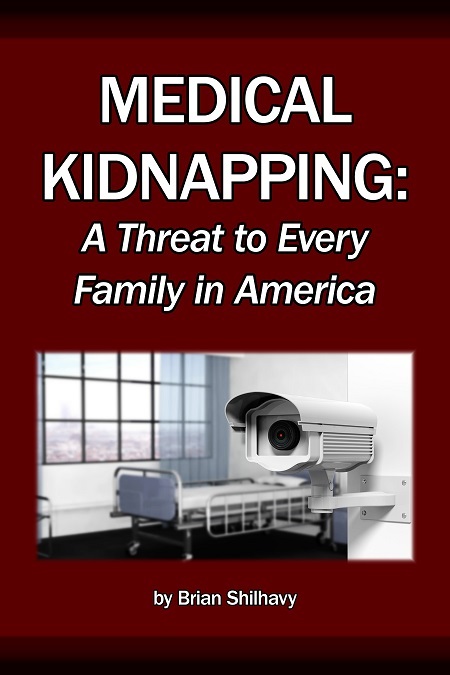 1 Book - 228 pages
Retail: $24.99
FREE Shipping Available!
Now: $9.99
Order here!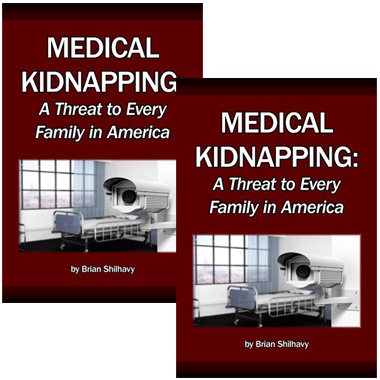 2 Books
Retail: $49.98 (for 2 books)
FREE Shipping Available!
Now: $13.99 (for 2 books)
Order here!
Published on May 9, 2015