Excerpts:
It was a heartbreaking case that ripped a 9-year-old girl from her South Florida family and sent her mother to prison for years.
Exactly 19 years ago… Jennifer Bush was placed in state care amid allegations that her mother, Kathy Bush, was deliberately making her ill in an unusual — and some say now discredited — form of child abuse called Munchausen Syndrome by Proxy.
After shunning attention for years, Jennifer Bush is publicly defending her mom for the first time and agreed to release a written statement this week and answer a few, limited follow-up questions from the Sun Sentinel.
"Jennifer made it very clear: She thinks her mother never abused her," said Fort Lauderdale lawyer Robert Buschel, who defended Kathy Bush in her criminal trial and is the representative Jennifer Bush picked to relay her response to questions.
The Coral Springs family's story fascinated and polarized the community for years, generated dozens of headlines internationally and featured on national TV.
Many thought the little girl was secretly abused by a mother who caused her to undergo dozens of unnecessary medical procedures and surgeries. Others believed it was a clear case of government overreach by state child welfare workers who split the family and prosecutors who filed criminal charges.
Read the Full Article Here.
See Also:
Medical Kidnapping: A Threat to Every Family in America T-Shirt
100% Pre-shrunk Cotton!
Medical Kidnapping is REAL!
See: Medical Kidnapping: A Threat to Every Family in America Today
Help spread the awareness of Medical Kidnapping by wearing the Medical Kidnapping t-shirt!
Support the cause of MedicalKidnap.com, which is part of the Health Impact News network.
Support the cause against Medical Kidnapping by purchasing our book!
If you know people who are skeptical and cannot believe that medical kidnapping happens in the U.S. today, this is the book for them! Backed with solid references and real life examples, they will not be able to deny the plain evidence before them, and will become better educated on this topic that is destroying the American family.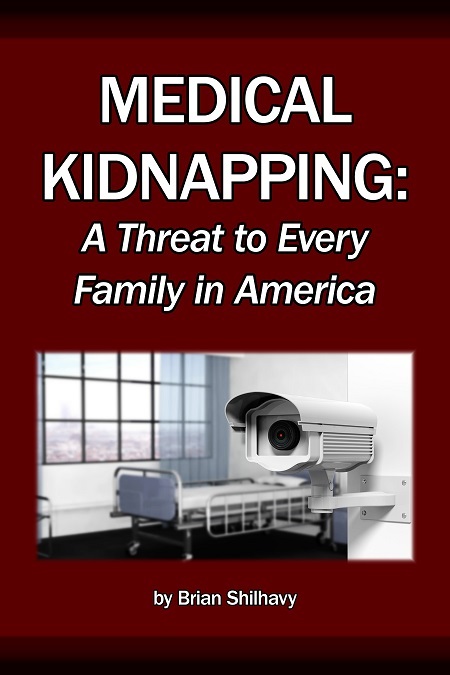 1 Book - 228 pages
Retail: $24.99
FREE Shipping Available!
Now: $9.99
Order here!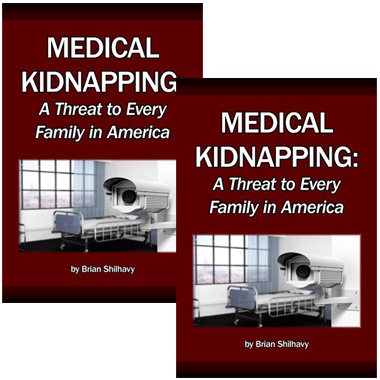 2 Books
Retail: $49.98 (for 2 books)
FREE Shipping Available!
Now: $13.99 (for 2 books)
Order here!
Also available as eBook:
eBook - Download Immediately!
$9.99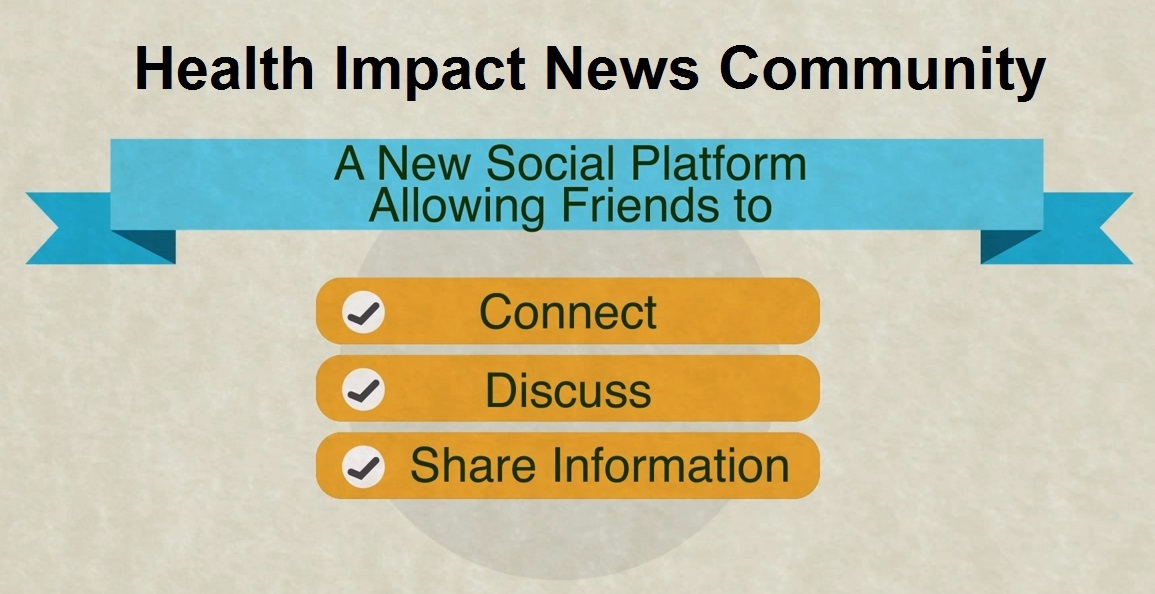 Published on April 21, 2015