Health Impact News Editor Comments
Leanna Smith of Arizona recently spoke out on her federal medical kidnapping case on the Robert Scott Bell show (listen to interview above). The 9th Circuit Court of Appeals in San Francisco will hear her case at 9:00 a.m. on Friday April 17, 2015.
You can read the background of this case from Arizona here:
In this interview on the Robert Scott Bell show, Leanna explains that she has two cases that will be heard on the 17th. One case is against the doctors who filed a report against her to CPS allegedly to cover up their medical malpractice that caused her first daughter to suffer, and which resulted in her losing custody of her daughter.
The second case involves conspiring to take custody of her second daughter because she had initiated the first lawsuit against them.
A panel of judges from the 9th Circuit Court will review the case. Leanna is hoping that the court will unseal over 1800 audio recordings in the case which will expose just how the medical system and CPS in Arizona work in taking children away from their parents by medically kidnapping them.
Parent advocate Steve Isham also spoke on the Robert Scott Bell show and stated that the secret dealings of Arizona Family Court will finally come to light in federal court. He stated that in his 40 years of working as a parent advocate on these cases, the secrecy in which family court operates in Arizona has never been for the benefit of the children, but to cover up injustice.
The public and media are encouraged to attend on Friday April 17, 2015 at 9:00 a.m. in the United States Court of Appeals for the 9th Circuit, located in the James R. Browning U.S. Courthouse in San Francisco.
Support the Smith Family cause by visiting their Facebook Page:
See also:
Medical Kidnapping: A Threat to Every Family in America T-Shirt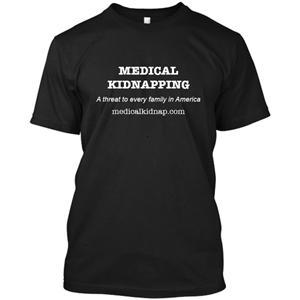 100% Pre-shrunk Cotton!
Medical Kidnapping is REAL!
See: Medical Kidnapping: A Threat to Every Family in America Today
Help spread the awareness of Medical Kidnapping by wearing the Medical Kidnapping t-shirt!
Support the cause of MedicalKidnap.com, which is part of the Health Impact News network.
Support the cause against Medical Kidnapping by purchasing our book!
If you know people who are skeptical and cannot believe that medical kidnapping happens in the U.S. today, this is the book for them! Backed with solid references and real life examples, they will not be able to deny the plain evidence before them, and will become better educated on this topic that is destroying the American family.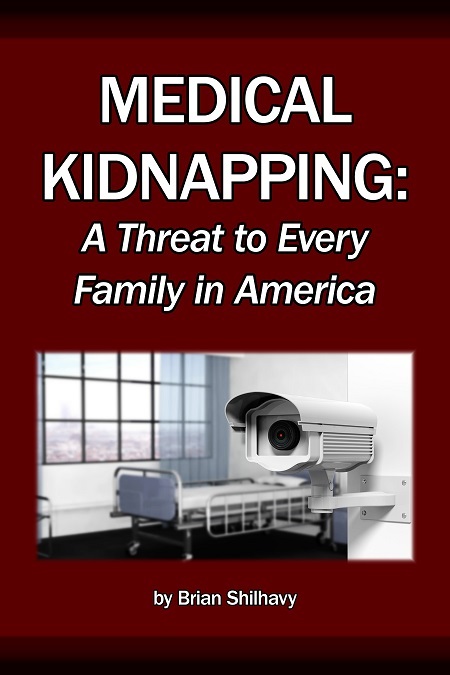 1 Book - 228 pages
Retail: $24.99
FREE Shipping Available!
Now: $11.99
Order here!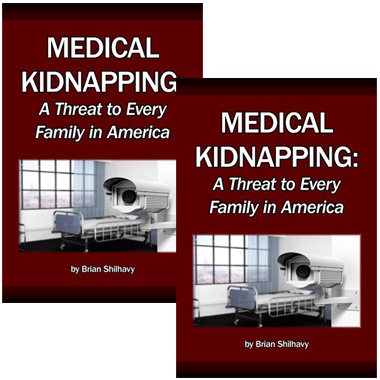 2 Books
Retail: $49.98 (for 2 books)
FREE Shipping Available!
Now: $19.99 (for 2 books)
Order here!
Published on April 14, 2015