Health Impact News Editor Comments
Leanna Smith has been fighting the State of Arizona for several years for allegedly taking away her two daughters illegally in a massive medical cover-up and fraud case. Now she gets her day in federal court on Friday April 17th, 2015 at 9:00am in the United States Court of Appeals for the 9th Circuit in San Francisco.
But will justice prevail?
The state of Arizona is known as being one of the most corrupt states in the U.S. legally kidnapping children and destroying families. Arizona has the highest percentage of children nationwide being taken out of their families and being put into foster care.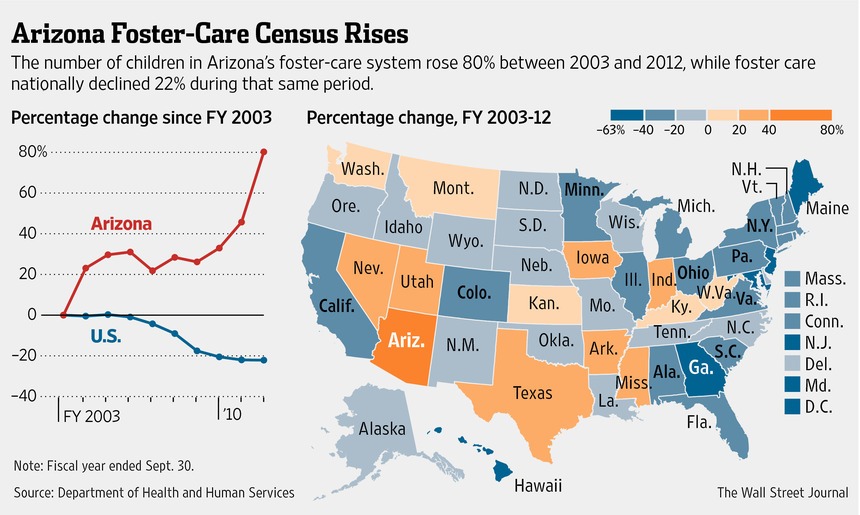 Is this because there are so many more terrible parents in Arizona than the rest of the country, or because the foster care system brings in hundreds of millions of dollars in revenue in federal subsidies, leading to children being abducted by the State from loving parents?
It is a well-known fact that children in Arizona foster care do not do well, and are suffering. Earlier this year (2015), a federal class-action lawsuit was filed against the directors of the Arizona Department of Children's Services and the Department of Health Services for alleged abuses against children suffered in the State's care.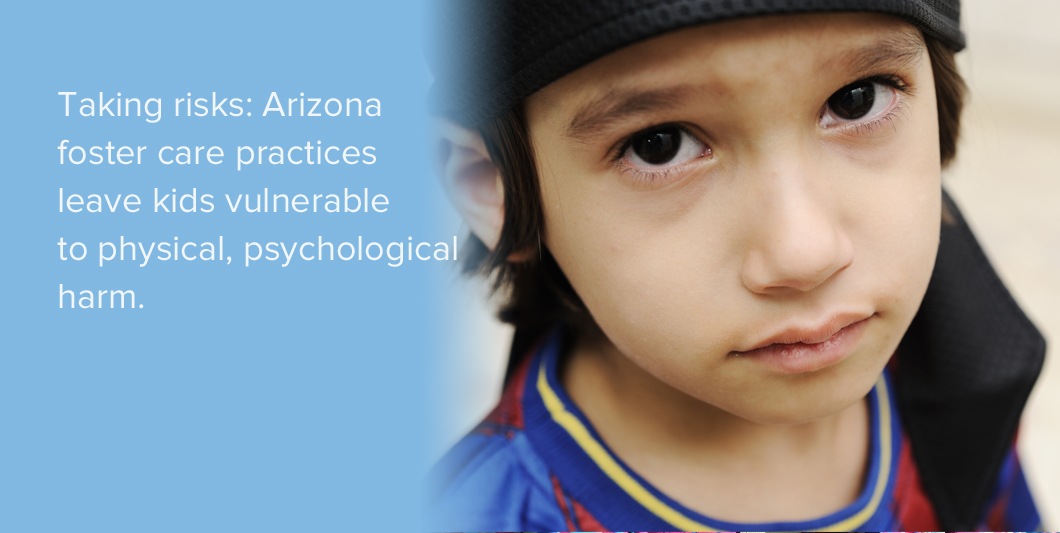 KPHO CBS5 in Arizona reported last year that there are so many children being removed from homes and put into foster care in Arizona, that there is a severe shortage of foster homes, and that babies and children are being "housed" in social services' office buildings. (Story here.)
The Case of Leanna Smith's Two Daughters: Medical Malpractice and Sexual Abuse Alleged
Health Impact News has published the stories of several families who claim their children were medically kidnapped in Arizona (see below.) One of the most tragic stories we have published is the story of Leanna and Darrell Smith's two daughters, which perhaps most illustrates the depth of corruption that many families have reported exists in the Arizona "medical kidnapping" system. The Smith family was completely destroyed, as they lost 2 of their 3 children, and they have been embattled in years of legal proceedings. Now, their case will be heard outside of Arizona in the United States Court of Appeals for the 9th Circuit in San Francisco Friday April 17, 2015.
To learn more about this horrific story, see:
Leanna Smith alleged has over 1700 audio recordings of interviews with government and medical personnel in the case, which have been sealed. Why have these recording been sealed for so long in Arizona courts? Will they finally be released, and will Leanna Smith be able to present her case against the State of Arizona and medical authorities in federal court?
This case may very well determine the future of thousands of Arizona's children taken by the dysfunctional child protective services unit, renamed the Department of Child Safety.
Arizona has nearly 17,000 children in the foster care system drawing down hundreds of millions of dollars in federal subsidies and compensation. It is an allegedly corrupt system that many say is hidden in non-transparent and non-accountable juvenile court proceedings, uninvestigated foster homes, and mental and physical health care providers without oversight or accountability.
Parents languish in these juvenile court proceedings without the capacity to enter evidence and testimony that would explain their case and in some cases would completely vindicate the parents of any wrongdoing.
Law enforcement is allegedly held at bay, unable to share their findings, unless the Arizona Attorney General's Office asks for those findings from investigations to be submitted to the court.
State Legislators and even the Governor of the State of Arizona, are forbidden to speak and listen to their constituents about issues dealing with Child Protective Services or the Department of Child Safety.
Will the Leanna Smith case finally be the case that forces Arizona to clean up a system designed to protect children from abuse, but that is allegedly doing the exact opposite?
The public and media are encouraged to attend on Friday April 17, 2015 at 9:00 a.m. in the United States Court of Appeals for the 9th Circuit, located in the James R. Browning U.S. Courthouse in San Francisco.
Support the Smith Family cause by visiting their Facebook Page:
Read the Opening Brief to their Civil Rights case in the U.S. 9th Circuit Court.
See Also:
More Stories from Parents in Arizona Who Claim their Children were Medically Kidnapped:
More stories on Arizona:
Published on April 6, 2015