Health Impact News Editor Comments
We have previously reported that adult medical kidnappings also happen in America. The NY Daily News has published the story of Long Island resident Kam Brock's eight day confinement and forced injections of powerful sedatives in a Harlem hospital. She recently filed a federal lawsuit in Manhattan.
The Daily News reports that New York police seized her prized BMW car in Harlem because they suspected she was high on marijuana. While they allegedly found no marijuana in the vehicle, they confiscated it anyway. When Brock showed up the next day to retrieve her vehicle, her lawsuit claims that the police handcuffed her and had an ambulance transport her to the Harlem hospital as a doctor injected her with a sedative.
"Next thing you know, the police held onto me, the doctor stuck me with a needle and I was knocked out," Brock said, tearing up. "I woke up to them taking off my underwear and then went out again. I woke up the next day in a hospital robe." (Source.)
For eight days she was forced to receive injections of sedatives, according to her attorney.
Kam Brock is a 32 year old African-American woman who works at Astoria Bank. But when she mentioned that Barak Obama follows her on Twitter, doctors assumed she was crazy. They apparently did not check her Twitter account to verify, or check and see that @BarackObama follows over 640,000 accounts. They also did not believe she worked at a bank.
So for 8 days Brock was forceably drugged with sedatives and required to attend group therapy in a psyche ward, following a "master treatment plan."
"Objective: Patient will verbalize the importance of education for employment and will state that Obama is not following her on Twitter," the document reads.

It also notes "patient's weaknesses: inability to test reality, unemployment." (Source.)
After she was finally released, the hospital charged her for their "services" as she received a $13,637.10 bill.
Read the full story here.
Medical Kidnapping: A Threat to Every Family in America T-Shirt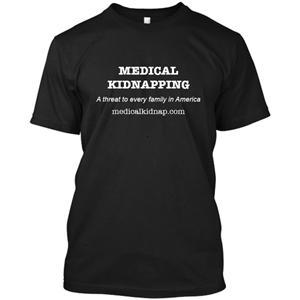 100% Pre-shrunk Cotton!
Medical Kidnapping is REAL!
See: Medical Kidnapping: A Threat to Every Family in America Today
Help spread the awareness of Medical Kidnapping by wearing the Medical Kidnapping t-shirt!
Support the cause of MedicalKidnap.com, which is part of the Health Impact News network.
Support the cause against Medical Kidnapping by purchasing our book!
If you know people who are skeptical and cannot believe that medical kidnapping happens in the U.S. today, this is the book for them! Backed with solid references and real life examples, they will not be able to deny the plain evidence before them, and will become better educated on this topic that is destroying the American family.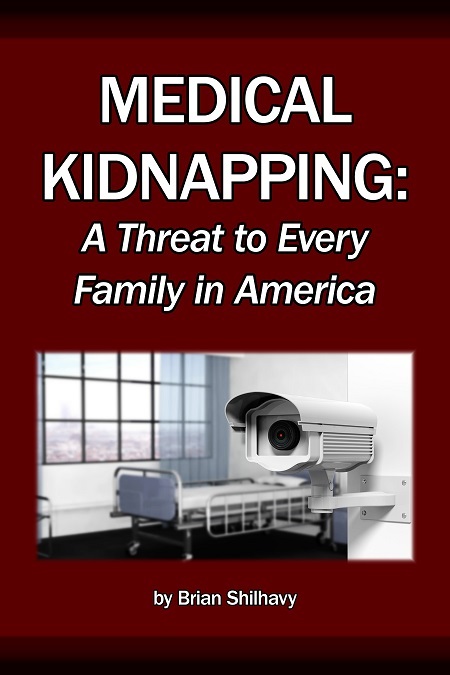 1 Book - 228 pages
Retail: $24.99
FREE Shipping Available!
Now: $11.99
Order here!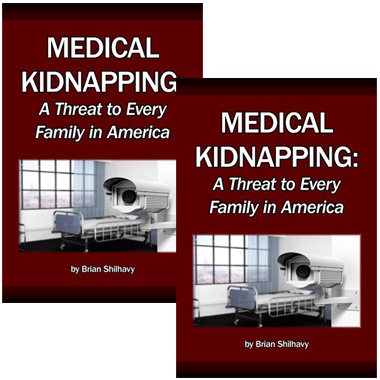 2 Books
Retail: $49.98 (for 2 books)
FREE Shipping Available!
Now: $19.99 (for 2 books)
Order here!
Published on April 2, 2015