UNFIT
A court's prediction fractured a Chattanooga family before it began. Experts say they're not alone.
BY JOY LUKACHICK SMITH
Chattanooga Times Free Press
Excerpts:
Hospital records describe what happened that day at Erlanger hospital like this: The baby tested positive for amphetamine. A nurse was concerned about domestic issues. The mother complained of depression and said she was afraid for herself and her baby and that she was having suicidal thoughts. The mother said she didn't know if she could care for her baby. A staff member stayed with the mother overnight to monitor her. The next morning a member of the hospital's crisis team evaluated the mother and determined that she did not need treatment. She was not a threat to herself or her baby.
But before Multari was discharged, a Georgia child welfare worker appeared at the hospital with her own questions. She had been told about the drugs in the baby's system and Multari's behavior after the birth.
"It was reported that the birth mother made comments to the medical staff at Erlanger East that she was not mentally up to caring for the child and that she wanted to commit suicide," the caseworker later wrote in a report.
Without identifying herself, the parents said, the social worker began interviewing Multari, asking about their parents, their relationship, their health.
"Who are you?" Multari said she asked.
"You best not get defensive," Multari said the woman responded.
The woman told her that if she cooperated, everything would be fine.
Minutes later, while Multari was nursing the baby, a nurse came and took the newborn away.
We have never hurt our child, they argued. We never even had her in our custody. How can the state take her away?
Read the full story at Chattanooga Times Free Press.
Medical Kidnapping: A Threat to Every Family in America T-Shirt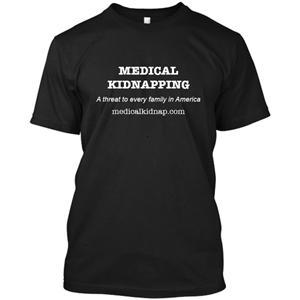 100% Pre-shrunk Cotton!
Medical Kidnapping is REAL!
See: Medical Kidnapping: A Threat to Every Family in America Today
Help spread the awareness of Medical Kidnapping by wearing the Medical Kidnapping t-shirt!
Support the cause of MedicalKidnap.com, which is part of the Health Impact News network.
Support the cause against Medical Kidnapping by purchasing our book!
If you know people who are skeptical and cannot believe that medical kidnapping happens in the U.S. today, this is the book for them! Backed with solid references and real life examples, they will not be able to deny the plain evidence before them, and will become better educated on this topic that is destroying the American family.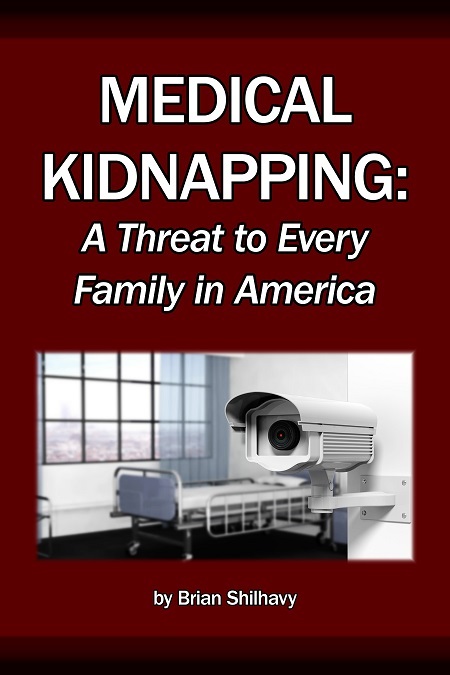 1 Book - 228 pages
Retail: $24.99
FREE Shipping Available!
Now: $11.99
Order here!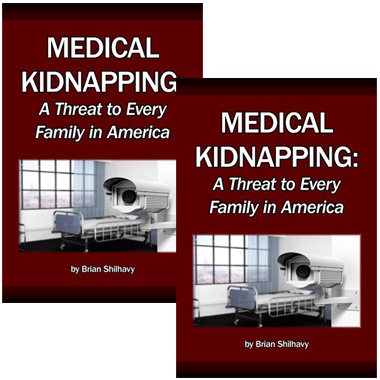 2 Books
Retail: $49.98 (for 2 books)
FREE Shipping Available!
Now: $19.99 (for 2 books)
Order here!
Published on April 1, 2015