UPDATE 8/7/2015
Tammi Stefano of The National Safe Child Show will interview investigative reporter Lee Stranahan tonight at 10 p.m. EDT (7 p.m. PDT) at UBN Radio TV, Channel 2. Listeners can call in at (323) 843-2826.
Health Impact News Editor Comments
We have previously reported about what some in South Dakota are calling a "Shocking Genocide Against Native Americans by Abducting Their Children."
Listen to Attorney Daniel Sheehan of the Lakota People's Law Project explain how the Department of Social Services in South Dakota makes up 53% of the entire state budget every year by removing Lakota Native Americans from their families and placing them into the foster care system.
One of the most horrifying stories to come out of South Dakota regarding alleged abuse of Lakota children in foster care is The Mette Rape Scandal, where 6'9" 310 pound Richard Mette allegedly raped & tortured his adopted Lakota Indian daughters for years at the home he shared with his wife Wendy Mette in the town of Aberdeen, South Dakota.
There has been scant local press coverage of the story in South Dakota, such as this one in the Dakota Reporter in September 2014:
Investigative reporter Lee Stranahan, who has written for two of the biggest political sites in America: The Huffington Post and Breitbart News, spent several months in South Dakota in 2014 investigating this story, and has started a new series of audio broadcasts at BroughtToLight.com. The first season is called:
He kicked it off with a press conference in Washington D.C. this week, where former South Dakota Division of Criminal Investigation agent Mark Black spoke.
Breitbart.com covered the Press Conference Announcement here.
Here is a promo for Stranahan's first season on Brought To Light, where former agent Mark Black alleges that South Dakota Attorney General Marty Jackley was involved in a scheme to falsely accuse innocent people in an attempt to cover-up the crimes committed in the Mette Lakota Children Rape Scandal:
You can listen to the entire interview with former agent Mark Black at BroughtToLight.com.
The Lakota Law Project has also documented much of the corruption in South Dakota where Native American families are losing their children to the South Dakota Department of  Social Services. Watch this video, called "Hearts on the Ground: Bring Lakota Children Home," where parents and children allegedly abused by the social services system in South Dakota share their horror stories:
Quote from the video:
"A Lakota child is ten times more likely to be removed from his/her family and forced into foster care than a Caucasian child, and nearly 60% of South Dakota's foster care children are Native American."
Is the Corruption Only in South Dakota?
Sadly, no, it is not. Health Impact News, via its Medical Kidnap website, is receiving reports of these kinds of stories all across the United States on a daily basis. Read how a story similar to the Mette story in South Dakota is still unfolding in Arizona, for example:
Medical Kidnapping: A Threat to Every Family in America T-Shirt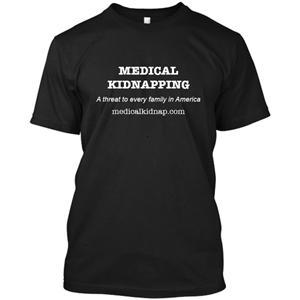 100% Pre-shrunk Cotton!
Medical Kidnapping is REAL!
See: Medical Kidnapping: A Threat to Every Family in America Today
Help spread the awareness of Medical Kidnapping by wearing the Medical Kidnapping t-shirt!
Support the cause of MedicalKidnap.com, which is part of the Health Impact News network.
Support the cause against Medical Kidnapping by purchasing our book!
If you know people who are skeptical and cannot believe that medical kidnapping happens in the U.S. today, this is the book for them! Backed with solid references and real life examples, they will not be able to deny the plain evidence before them, and will become better educated on this topic that is destroying the American family.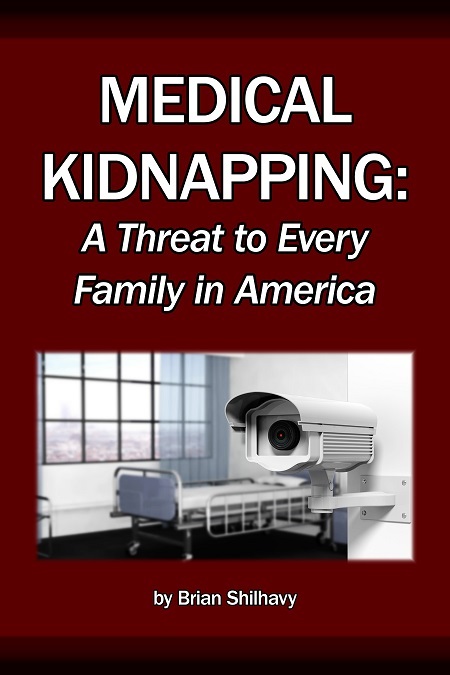 1 Book - 228 pages
Retail: $24.99
FREE Shipping Available!
Now: $11.99
Order here!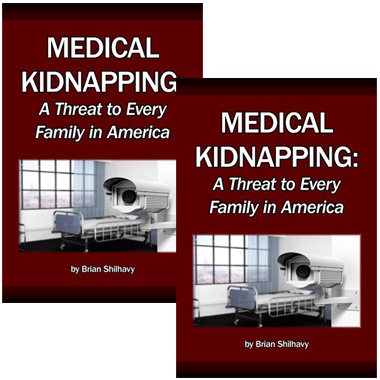 2 Books
Retail: $49.98 (for 2 books)
FREE Shipping Available!
Now: $19.99 (for 2 books)
Order here!
Published on February 24, 2015