By Associated Press
Boston Herald
Excerpts:
She was 19, a brand-new mother with a developmental disability. Two days after giving birth to her daughter, the state took the infant away and placed her in foster care. Massachusetts child welfare officials contend the young woman couldn't properly care for a newborn and insist they acted in the child's best interests. But the federal government disagrees: It says the state violated her civil rights by discriminating against her because of her disability.
In a new report, the Justice Department and the U.S. Department of Health and Human Services say the state Department of Children and Families — which has moved to terminate the mother's parental rights — needs to compensate her and give her a chance to prove she can care for her daughter, or it could face a federal lawsuit.
The National Council on Disability, an independent federal agency advising the White House and Congress, says the case points up a growing problem: states needlessly taking custody of the children of disabled parents.
"Parents with disabilities are suffering significant discrimination," said Robyn Powell, an attorney for the council. "What happened to this mother is very common … States are removing these children for the sole reason of their parents having a disability."
Now 21, and identified in the federal report only by the pseudonym "Sara Gordon," the young woman's ordeal began as she was still recovering from childbirth in November 2012.
The National Council on Disability has documented similar cases across the country, including a Kansas City, Missouri, couple who had their daughter taken into state custody because they were both blind, and a quadriplegic mother in Chicago who waged a lengthy legal battle to keep custody of her son.
"This mother has good supports. There are no issues of substance abuse or domestic violence," said Mark Watkins, a lawyer for the mother. "I have complete confidence in the ability of this family to parent this child safely."
Read the full article here.
Medical Kidnapping: A Threat to Every Family in America T-Shirt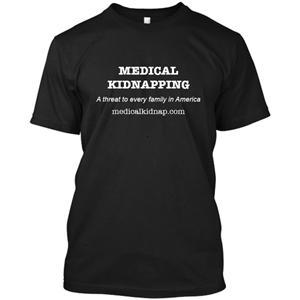 100% Pre-shrunk Cotton!
Medical Kidnapping is REAL!
See: Medical Kidnapping: A Threat to Every Family in America Today
Help spread the awareness of Medical Kidnapping by wearing the Medical Kidnapping t-shirt!
Support the cause of MedicalKidnap.com, which is part of the Health Impact News network.
Support the cause against Medical Kidnapping by purchasing our book!
If you know people who are skeptical and cannot believe that medical kidnapping happens in the U.S. today, this is the book for them! Backed with solid references and real life examples, they will not be able to deny the plain evidence before them, and will become better educated on this topic that is destroying the American family.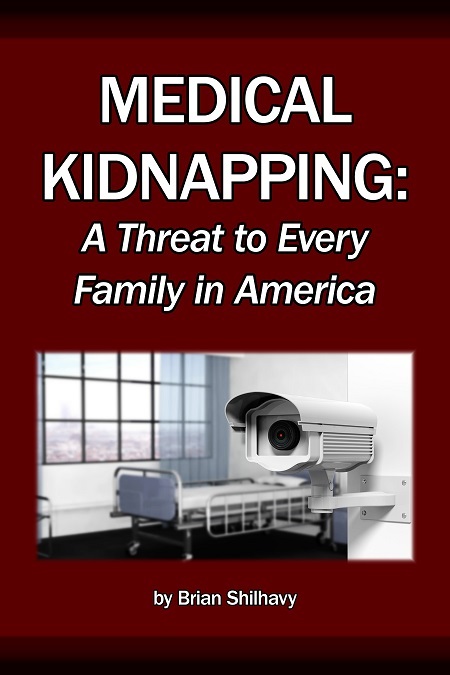 1 Book - 228 pages
Retail: $24.99
FREE Shipping Available!
Now: $11.99
Order here!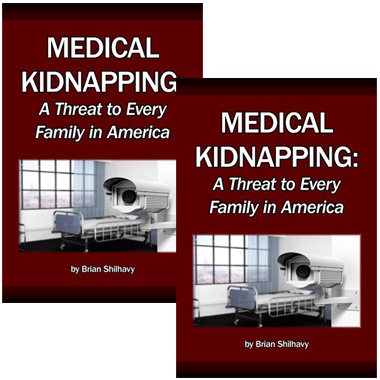 2 Books
Retail: $49.98 (for 2 books)
FREE Shipping Available!
Now: $19.99 (for 2 books)
Order here!
Published on February 9, 2015