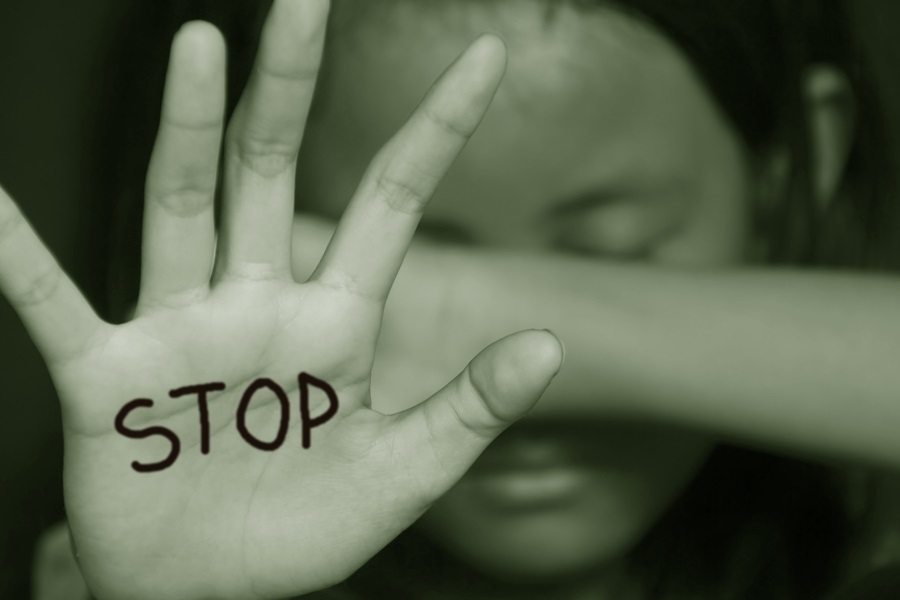 Health Impact News Editor Comments
Thank you Representative Boyer for exposing these horrible crimes in Arizona.
Our question to you: how many of these children are in your state's foster care system? Would this be happening at this scale if children were not being taken away from their biological parents at such a high rate in the State of Arizona?
by Paul Boyer
The Arizona Republic
Excerpts:
Investigators say child-pornography victims are getting younger, and the abuse is becoming more violent.
In Arizona, we know of 15,000 IP addresses (the Internet Protocol labels assigned to each computer device) belonging to people who own computers, cellphones and other electronic devices trading and downloading child porn.
A significant number of these videos and images consist of infants and young children being raped, tortured and sexually abused. Some of even include "how to" instructions on how a grown man can rape a 3-year-old and groom him or her for years of abuse.
Every one of these pictures and videos is a crime scene. But the vast majority of these leads will never be investigated, and most of these victims will not be rescued.
Paul Boyer serves Legislative District 20 (Phoenix and Glendale) in the Arizona House of Representatives.
Read the Full Article here.
Underage girls most at risk of being sex trafficked at Super Bowl events
by Robert Tilford
Ground Report
Efforts underway to combat human sex trafficking in Arizona ahead of the Super bowl in Glendale  in 2015 are heating up because the sports event is one of the largest drivers of the sex-trade industry.
Unfortunately there hasn't been much media attention on this issue, who seem more concerned over underinflated footballs than human trafficking victims.
The Super Bowl is an annual football game which is among the most-watched sports events in the world and draws tens of thousands of people to its host city. State attorneys generals in Texas and Indiana, where recent Super Bowls were held, and other experts, have said the event creates an ideal setting for traffickers because they easily can go unnoticed in the influx of people.
Over 400,000 men from all over the country, including small town and major cities are expected to attend the Super bowl event this year. They will all converge in Glendale and Phoenix during the event. The men who engage in such activities by the way are not your stereotypical male sex predators – they are your next door neighbors, fathers, husbands. Many hold positions of respect and responsibility within their communities back home, they represent all demographic types including school teachers, doctors, lawyers, coaches, paraprofessionals and executives of major corporations representing the fortune 500 top companies in America.
Trafficking is not just an issue that happens to people in other countries. The United States is a main source and transit country, and is also considered one of the top destination points for victims of child trafficking and exploitation. Cases of human trafficking have been reported in all 50 U.S. States; anyone can be trafficked regardless of race, class, education, gender, age, or citizenship when forcefully coerced or enticed by false promises.
Human trafficking is a gross violation of human rights.  It is the illegal trade in human beings through recruitment or abduction, by means of force, fraud, or coercion for the purposes of forced labor, debt bondage or sexual exploitation.  Human trafficking is also referred to as modern day slavery. Trafficked persons are often forced, through sexual, physical and/or psychological violence, to perform work under slavery-like conditions.  Of the estimated 700,000 to 2 million people who are trafficked globally each year, thousands are trafficked to or within the United States.
Trafficking within the United States is a $9.8 billion dollar enterprise!
Phoenix, Arizona is a hub for human sex trafficking. The city is a logical place for trafficking to occur because of its large population of immigrants, its close proximity to major international ports, and its concentration of many formal and informal industries where severe labor rights violations can go undetected.
There are a number of indicators which can help alert you to potential victims of human trafficking including:
* Is not free to leave or come and go as he or she wishes
* Is fearful, anxious, depressed, submissive, tense, or nervous
* Shows signs of abuse, confinement, or torture
* Is not in control of his or her own identification documents
* Lack of knowledge of whereabouts.
Note: No single indictor is necessarily proof of human trafficking. Do not approach a trafficker. It could result in harm to you or the victim.
ANY MINOR UNDER THE AGE OF 18 ENGAGING IN COMMERCIAL SEX IS CONSIDERED A HUMAN TRAFFICKING VICTIM BY US LAW.
If you think you see signs of human trafficking or you need help, please call 2-1-1 or the National Human Trafficking Resource Center at 1-888-373-7888
If you or someone you know is a victim of human trafficking, please call the Phoenix Police Department Organized Crime Unit:
In Person:
Phoenix Police Department
620 W. Washington St.
Phoenix, AZ 85003
By Phone:
602-262-6151
9-1-1 (Emergency)
Silent Witness:
480-WITNESS
480-TESTIGO (en español)
1-800-34-TIPS
You can also file a report online @ https://www.phoenix.gov/police/policereport
What 'sex trafficking' really means
by Richard Ruelas
The Arizona Republic
Excerpts:
The shift to a trafficking-based vocabulary reflects a changing mindset about the issue. Prostitution was a nuisance and a misdemeanor, not much of a societal scourge. Child prostitution was rarely discussed.
But the fight against what activists often present as domestic minor sex trafficking has reached the highest offices in Arizona.
In 2014, both the governor and the attorney general pushed for long-stalled legislation meant to stem the problem. High-profile sports figures have filmed public service announcements aimed at persuading men not to solicit teenage girls. Police departments, even in places without a perceived prostitution problem, have set up stings aimed at curbing what is seen as a growing demand for underage girls.
Such efforts have increased as the Phoenix area prepares to host the Super Bowl, which for years has been dogged by claims that it brings along with it a rise in underage girls for sale in any host city….
Read the Full Story Here.
Published on January 29, 2015