KMOX News has reported this week about a teen taken from his mother over disputes about his medical care.
Missouri Family Maintains They're Victims of Medical Kidnapping
Expert Questions Why Missouri Teen Remains in State Custody
Is it a case of medical child abuse on her part, or a case of "medical kidnapping" by doctors and state officials?
A nationally known author and attorney tells KMOX News she's worked with parents who know that medical kidnapping is very real.
Beth Maloney has written Childhood Interrupted and Saving Sammy – both about her battle to get a proper diagnosis for her son, who suffered neuropsychiatric disorders as a result of a simple strep infection.
She now advocates for other families.
"These are parents who are taking their children to the emergency room of hospitals because their children are desperately ill and they are trying to find help," she says.
Instead, Maloney says she's seen parents who end up on the receiving end of allegations – "medical neglect and doctor shopping, and the next thing you know, the hospital has notified the state and state jumps in and takes custody of the children."
As you've heard on KMOX News, families also are accused of medical child abuse/Munchausen by Proxy – exaggerating or misleading doctors about their child's medical condition, just so the parent can get attention.
Maloney says in cases where there's a difficult diagnosis or disputes about proper treatment of rare disorders, parents are vulnerable.
"You go into the emergency room, you really bare your soul, what you have been through with this child, trying to help, the doctors you've seen, where you've taken them. All that information is used against you," she says.
Listen to the interviews here.
Medical Kidnapping: A Threat to Every Family in America T-Shirt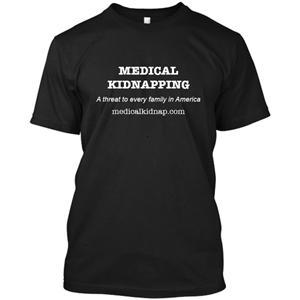 100% Pre-shrunk Cotton!
Medical Kidnapping is REAL!
See: Medical Kidnapping: A Threat to Every Family in America Today
Help spread the awareness of Medical Kidnapping by wearing the Medical Kidnapping t-shirt!
Support the cause of MedicalKidnap.com, which is part of the Health Impact News network.
Support the cause against Medical Kidnapping by purchasing our book!
If you know people who are skeptical and cannot believe that medical kidnapping happens in the U.S. today, this is the book for them! Backed with solid references and real life examples, they will not be able to deny the plain evidence before them, and will become better educated on this topic that is destroying the American family.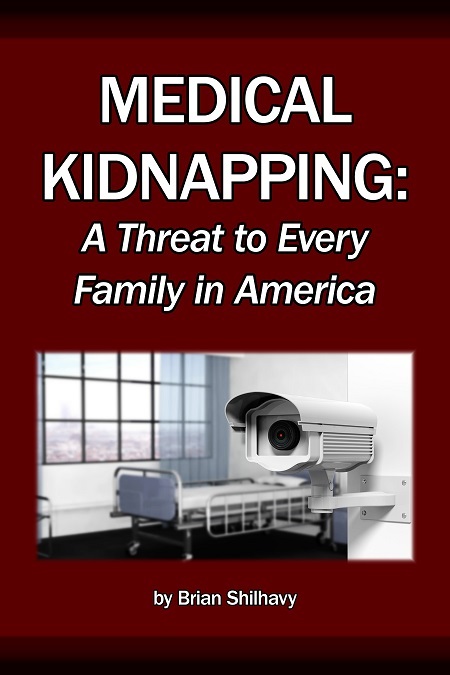 1 Book - 228 pages
Retail: $24.99
FREE Shipping Available!
Now: $11.99
Order here!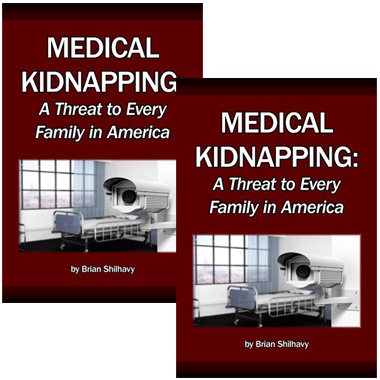 2 Books
Retail: $49.98 (for 2 books)
FREE Shipping Available!
Now: $19.99 (for 2 books)
Order here!
Published on January 15, 2015