Health Impact News Editor Comments
They are California's most powerless children: abused, neglected, deeply traumatized.
This is how a recently published video report on California's foster care system, Drugging our Kids, starts out.
For the past four months, the Bay Area News Group has been documenting the alarming use of psychiatric medications in California's foster care system — and the impact on thousands of vulnerable kids who suffer the consequences.

Here, in Part 5 of our investigative series "Drugging Our Kids," we present a documentary video that gives voice to many of these young people, who say they were silenced during their youth by the powerful drugs.

From Los Angeles to the Bay Area to Humboldt County, reporter Karen de Sá and photographer Dai Sugano interviewed more than 175 people, including dozens of current and former foster youth who were frequently moved and heavily medicated by a system that struggled to manage their complicated childhoods.

Now, there's a growing call for change among former foster youth, psychiatrists, public health nurses and youth advocates. The stories of lost childhoods and remarkable resilience provide compelling lessons on how California can better address their trauma and stop "Drugging Our Kids."

We have found a system that has become dependent on quick-fix profit-driven pharmaceuticals to control troubled children. (Source.)
According to Citizens Commission on Human Rights International:
Of the more than 400,000 children in the U.S. foster care system, it's estimated that more than 50 percent are on some sort of psychiatric drug.

Money is part of the reason. Foster parents are paid more to take care of a child with mental health issues.

On average, a foster family earns about $17 a day for taking in a child who needs a basic level of care. But a child who is taking drugs such as antidepressants, antipsychotics, mood stabilizers, anxiety medications or anticonvulsant medications is worth around $1,000 a day.

And foster parents are not responsible for paying for the medicines, either, as they are covered by Social Security.

Many child and human rights advocates are concerned about the dramatic number of children who are classified as "special needs" after entering the foster care system. One reason doctors, psychiatrists and therapists may not be speaking out against the unnecessary drugging of these children is because those who prescribe the drugs often benefit financially, receiving big payouts from pharmaceutical companies. (Source.)
Please watch the video above and listen to the foster children themselves describe what it is like to be prescribed mind-altering drugs that are not even approved for use on children.
Medical Kidnapping: A Threat to Every Family in America T-Shirt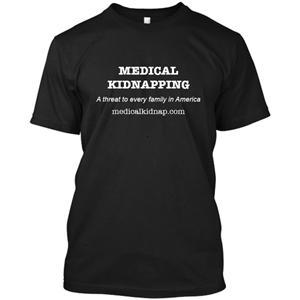 100% Pre-shrunk Cotton!
Medical Kidnapping is REAL!
See: Medical Kidnapping: A Threat to Every Family in America Today
Help spread the awareness of Medical Kidnapping by wearing the Medical Kidnapping t-shirt!
Support the cause of MedicalKidnap.com, which is part of the Health Impact News network.
Support the cause against Medical Kidnapping by purchasing our book!
If you know people who are skeptical and cannot believe that medical kidnapping happens in the U.S. today, this is the book for them! Backed with solid references and real life examples, they will not be able to deny the plain evidence before them, and will become better educated on this topic that is destroying the American family.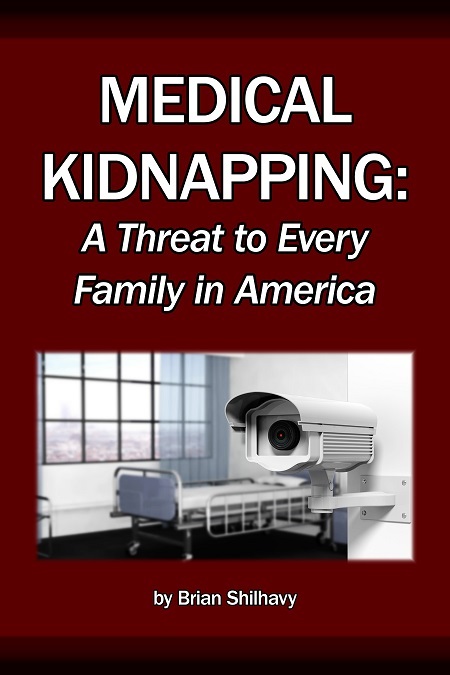 1 Book - 228 pages
Retail: $24.99
FREE Shipping Available!
Now: $11.99
Order here!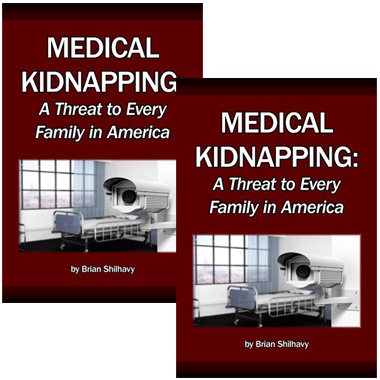 2 Books
Retail: $49.98 (for 2 books)
FREE Shipping Available!
Now: $19.99 (for 2 books)
Order here!
Published on January 5, 2015