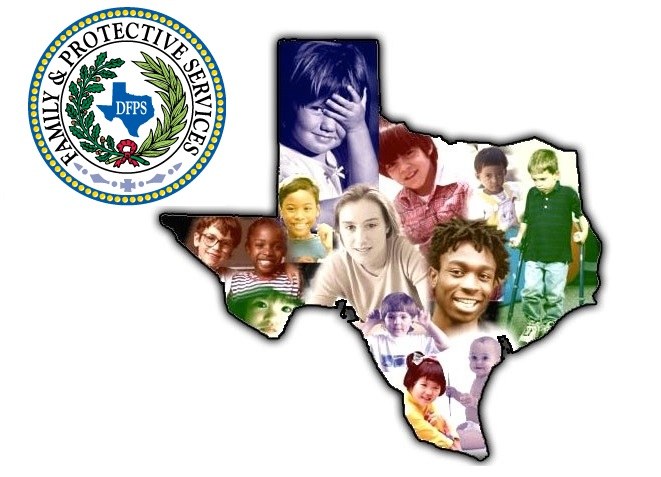 By Melissa Fletcher Stoeltje
San Antonio Express News
Excerpts:
Crystal Bentley, 23, entered the Texas foster care system when she was 2 and wouldn't leave it until she aged out at 18.
In the intervening years, as she was shuffled from place to place, she was repeatedly beaten and sexually abused — sometimes by the adults entrusted with her care, sometimes by their biological children, sometimes by other foster kids or her own relatives, Bentley testified in federal court Wednesday.
A rotating cast of Child Protective Services caseworkers who were supposed to watch out for her safety often didn't show up for monthly visits, she said. When they did visit, it was usually for a cursory handful of minutes during which they failed to detect what was happening to her.
"I would hint that something was going on, but when they asked me if I was being sexually abused, it was always right there in front of my abusers," Bentley testified. "What could I say?"
Bentley's testimony Wednesday came on the third day of a trial in a class-action lawsuit brought by Children's Rights, a New York-based advocacy group on behalf of 12,000 children in long-term state care in Texas.
The suit, being heard by Senior U.S. District Judge Janis Graham Jack, alleges the state violated the children's civil rights through myriad deficiencies: moving them around repeatedly, placing them in unsafe care and keeping them there too long. Children's Rights, which is presenting its side of the case this week, said it has filed similar lawsuits in 19 states, resulting in 15 settlements or judgments in its clients' favor.
Before Bentley testified, another former foster youth, Jordan Arce, 19, spoke of his own history of multiple placements in the system, including one in a group home.
Though a straight-A student with no history of behavioral or emotional problems, the state placed him in a facility where the other children struggled with a host of such issues because they had no place else to put him. "I would lock myself in the closet, just so I could study, read, talk to myself," he said. "After I left, I struggled a lot with just connecting to other people."
"The children in foster care hate CPS," said Katie Voelkel. "They're tossed from place to place, caseworker to caseworker, until they lose trust. They have no stability."
[T]he most riveting testimony came from former foster children, some of whom described living in foster group homes where children of different ages, genders and need levels coexisted, often crammed in small rooms, the result often being child-on-child physical or sexual abuse.
Darryl Jackson, 18, said he was shifted among 30 or 40 foster homes and facilities while in long-term care, he said. He lived in foster group homes there were run like "jails," and others that lacked any supervision at all. He lived in larger residential treatment facilities where he was put in restraints, thrown to the ground by staff, knocked out. No one attended to his injuries afterward, he said. Because of all the moving around, he failed ninth grade twice.
When his caseworkers visited at all, some would simply stand at the door, ask him several questions, and then leave.
"My experience in foster care ruined me as a person," he said.
Read the full story here. (subscription required – 2 week free trial offered)
See Also:
Medical Kidnapping: A Threat to Every Family in America T-Shirt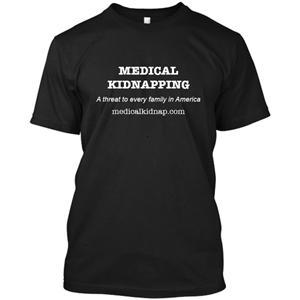 100% Pre-shrunk Cotton!
Medical Kidnapping is REAL!
See: Medical Kidnapping: A Threat to Every Family in America Today
Help spread the awareness of Medical Kidnapping by wearing the Medical Kidnapping t-shirt!
Support the cause of MedicalKidnap.com, which is part of the Health Impact News network.
Support the cause against Medical Kidnapping by purchasing our book!
If you know people who are skeptical and cannot believe that medical kidnapping happens in the U.S. today, this is the book for them! Backed with solid references and real life examples, they will not be able to deny the plain evidence before them, and will become better educated on this topic that is destroying the American family.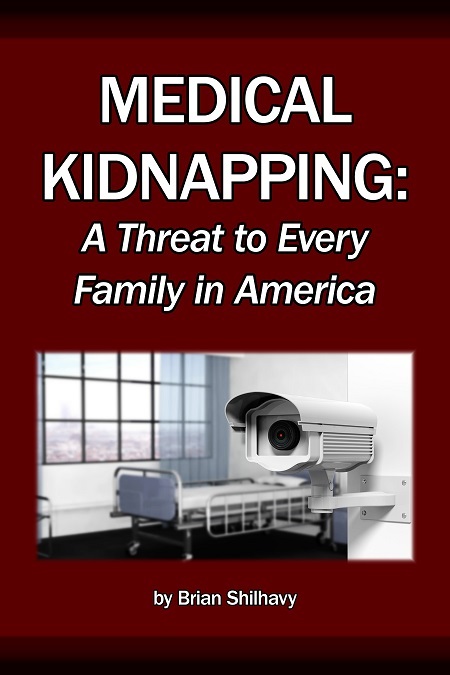 1 Book - 228 pages
Retail: $24.99
FREE Shipping Available!
Now: $11.99
Order here!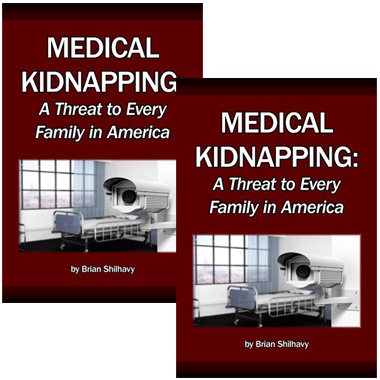 2 Books
Retail: $49.98 (for 2 books)
FREE Shipping Available!
Now: $19.99 (for 2 books)
Order here!
Published on December 10, 2014