Health Impact News Comments
KPHO CBS5 in Arizona recently reported that there are so many children being removed from homes and put into foster care in Arizona, that there is a severe shortage of foster homes, and that babies and children are being "housed" in social services' office buildings:
This year so far 11 percent more kids are being removed from unsafe homes. There are more than 16,000 kids statewide in foster homes or group homes right now. Because most of those homes are at capacity, some kids end up sleeping inside a dozen or so DCS office buildings throughout Maricopa and Pima counties. "In the 17 years I've been here the biggest shock to me is when we bought cribs," says DCS program manager Gene Burns. (Source.)
The Arizona Republic reported in October 2014 that Arizona has by far the highest rate of children removed from their homes and placed in foster care of any state in the U.S. While most other states in the U.S. are seeing declines in foster care placements, Arizona is seeing the biggest percentage of increase among U.S. states. Over the past decade, Arizona had the second largest increase in the nation, adding 7,296 children. Texas, with 4 times the population, had the most with 8,294. (Source.)
So why is Arizona putting so many children into foster care? Are there really that many more abusive homes in Arizona than the rest of the country?
Since we started MedicalKidnap.com, we have had more parents from Arizona contact us than any other state with their stories of alleged medical kidnappings. As we previously reported, Arizona has a history of medically kidnapping children from parents who disagree with doctors. (See: A History of Medical Kidnapping at Phoenix Children's Hospital.)
We have also reported on how states gain huge benefits from medicaid for every child they take away from parents, billing all of their medical bills to medicaid allowing doctors to perform whatever medical procedures they choose to use, with no oversight from an insurance company. (See: The Medical Kidnapping Business: Bilking Medicaid.)
One parent told us that Arizona has basically prevented some budget cuts and kept certain government jobs intact simply by taking more foster care children into the system for the federal reimbursements.
In the meantime, babies and children taken from "abusive" homes end up sleeping in social services' offices until they can be placed in group homes or other foster care institutions.
What is going on in Arizona??
Medical Kidnapping: A Threat to Every Family in America T-Shirt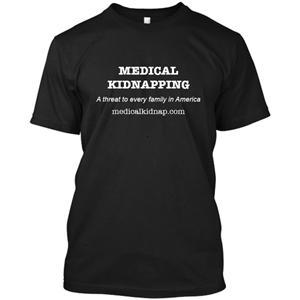 100% Pre-shrunk Cotton!
Medical Kidnapping is REAL!
See: Medical Kidnapping: A Threat to Every Family in America Today
Help spread the awareness of Medical Kidnapping by wearing the Medical Kidnapping t-shirt!
Support the cause of MedicalKidnap.com, which is part of the Health Impact News network.
Support the cause against Medical Kidnapping by purchasing our book!
If you know people who are skeptical and cannot believe that medical kidnapping happens in the U.S. today, this is the book for them! Backed with solid references and real life examples, they will not be able to deny the plain evidence before them, and will become better educated on this topic that is destroying the American family.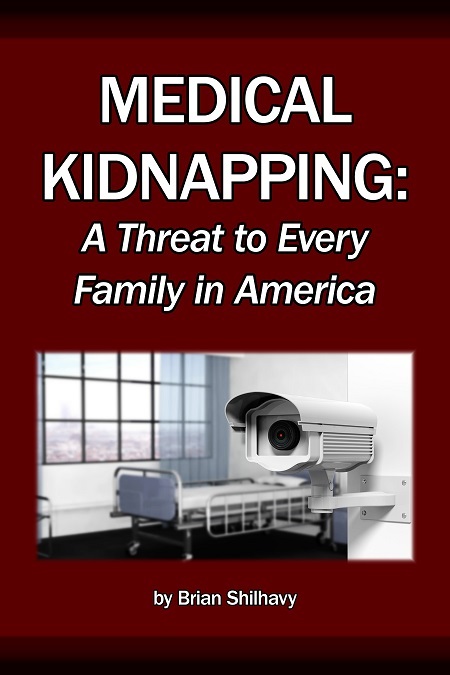 1 Book - 228 pages
Retail: $24.99
FREE Shipping Available!
Now: $11.99
Order here!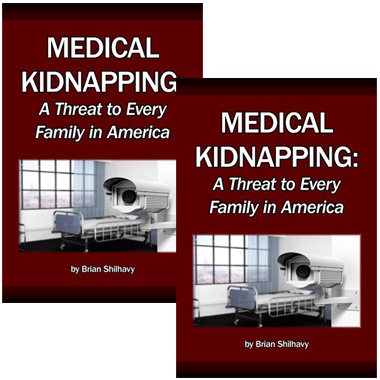 2 Books
Retail: $49.98 (for 2 books)
FREE Shipping Available!
Now: $19.99 (for 2 books)
Order here!
Published on November 11, 2014