Health Impact News Editor Comments
Denied a voice and presence in current court proceedings regarding a custody battle between his mother and Illinois CPS and Lurie Children's Hospital in Chicago, 17 year old Isaiah Rider has decided not to remain silent any longer, and recently told his story in an exclusive interview with Health Impact News reporter Terri LaPoint.
Isaiah and his mother Michelle traveled to Chicago from their home in Missouri earlier this year to visit specialists at Lurie Children's Hospital who were recommended by their doctors in Kansas City to treat his rare condition, neurofibromatosis, which causes painful tumors on the nerves. When his condition did not improve, and the pain became worse, his mother wanted to remove him from the hospital and seek a second opinion. The hospital refused, and ordered CPS to take custody of Isaiah away from his mother.
Isaiah Rider was not even allowed to say goodbye to his mother, and it would be 24 days before he would see her again. Terri LaPoint reports:
When his mother was told at the hospital that she couldn't see her son anymore, Isaiah had no idea. He said that the hospital had him so drugged up on medications that he didn't even realize what had happened at first. He was shocked when they told him that he wasn't allowed to see his mom. The doctors blamed his mother, he says, saying that she medically abused him.
When he was released from the hospital, he was placed in a foster home in one of the most dangerous communities in America, in a rough part of Chicago. Isaiah, who is not street smart, later told his family that he feared for his life, and had a gun pulled on him twice while there. He still reportedly has nightmares from it. The traumatized boy made a video from the foster home that he later uploaded to YouTube about his situation.
Terri LaPoint reports that Isaiah and his mom have "always been close," and he loves her very much. When asked if he thought the doctors considered how this would affect him emotionally, he said, "I don't think they cared." He further states:
"This has totally affected our whole family. There was no need for this. We have all been deeply affected by this separation. It would have been better if this wouldn't have happened."
Read more about Terri LaPoint's interview with Isaiah at The Inquisitr.
Read more about Michelle Rider's battle over custody of her son Isaiah in this Medical Kidnapping case.
Visit the Team Isaiah Facebook Page for up-to-date news and to learn ways you can help.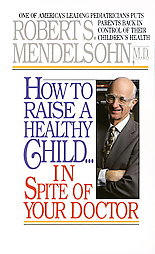 by Dr. Robert Mendelsohn, MD
Free Shipping Available!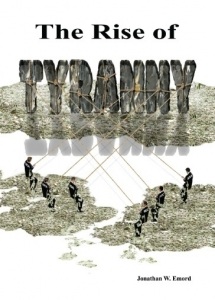 by Attorney Jonathan Emord
Free Shipping Available! 
Published on November 3, 2014