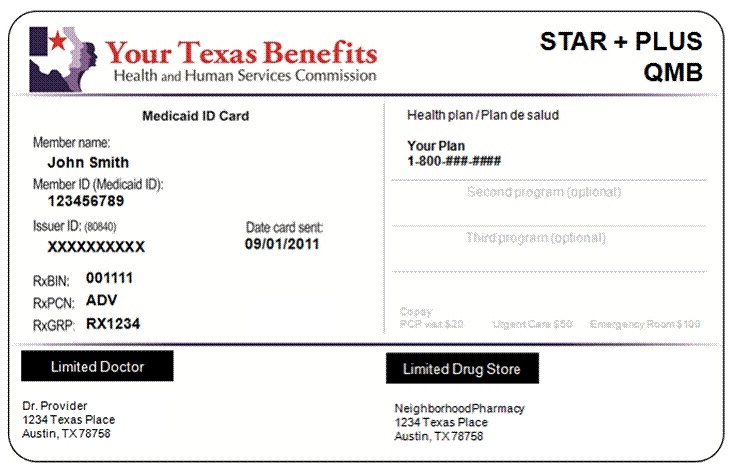 Brian Shilhavy
Health Impact News
When we report to the public these cases of medical kidnappings, one of the most natural questions people ask are: why? Why do medical professionals and child social service agency workers take children away from loving parents?
One of the main reasons this terrible practice goes on in virtually all 50 states is because every child who is taken away from their parents by social service agencies like CPS (Child Protection Services), immediately becomes a ward of the state, and the state can bill Medicaid for ALL of that child's medical costs.
CPS (or the equivalent state social services agency) does not even need a warrant or court order to seize custody in all 50 states, they just need a complaint of abuse. And doctors are quick to issue them if they feel their medical advice is not being followed, or the parents want to take their child out of their care to seek a second opinion. Once the medical kidnapping occurs, the family is left to fight it out in Family Court to try to get their children back.
So consider the scenario where a child has a rare genetic disease, and comes into a healthcare facility for treatment. The doctors are limited to only those procedures covered by the patient's insurance company, and to drugs already approved by the FDA. But if the child becomes a ward of the state, they can bill Medicaid for all medical costs, and current laws allow them to conduct medical trials on the child. There are currently over 100,000 drug trials nationwide for new pediatric drugs.
Medicaid Billing for Children in Custody of the State is a HUGE Business
One parent in Arizona shared with me what some parents have experienced with CPS and the medical system in regards to abuses in the Medicaid program:
Here in Arizona our Medicaid program is titled AHCCCS (Arizona Health Care Cost Containment System).

When a child is taken by Child Protective Services (CPS) the child becomes eligible and therefore entitled to health care services.

The physicians and hospitals then have a "blank check" to bill anything and everything they desire. The physician or hospital determines the "Medical Necessity" for the procedure and therefore it gets approved.

One child that I am familiar with was being billed at over 1 million dollars a year for treatments. Many of these treatments and procedures (some surgical) were never shared with the parents or families. They discovered what was being done to their child by court records and billing statements. Some of these treatments never happened.

One child I am familiar with was beaten so badly by the foster parent that she had to be hospitalized with a lacerated liver. It was never reported to the police or to child protective services because the physicians and hospital involved were attempting to make the child appear healthier in state custody.
WSOCTV in Charlotte, N.C. recently reported on a huge Medicaid fraud scheme within the Department of Social Services. A woman working for the Mecklenburg County Department of Social Services was collecting names of children who were NOT wards of the state and selling them to the head of a non-profit organization called Peaceful Alternative Resources which offers mental health and mentoring services. The child protection social worker allegedly received $10,000 in exchange for the names of 25 children.
Ronnie Robinson, the head of this organization, earlier this year pleaded guilty to health care fraud after scheming to defraud Medicaid of $3.4 million in fraudulent reimbursement payments from false claims. Watch the investigative report from WSOCTV  below to learn more.

Wanted: Foster Parents to Take Children Seized by the State
There are so many children seized by CPS agencies, that not enough foster homes exist to keep up with the influx. This is especially true in Arizona, which has the highest percentage of children put into the foster care system in the U.S. Many children and infants are put into group homes and crisis shelters.
One of the reasons states like Arizona have a shortage of foster homes is because of their strict policy that children in the home must be fully vaccinated. Statistics show that parents withholding certain vaccines or refusing vaccines altogether are highly educated and in a higher income bracket than those who choose to receive every vaccine recommended on the CDC childhood vaccination schedule. Hence, those families are excluded from becoming foster homes. The social agency in Arizona even admits that children are taken away from parents because they are not fully vaccinated, as this is seen as one form of "abuse." (Source.)
States have resorted to using bulletin board type websites to solicit people to become foster parents and adopt these children, much like what you would see for your local animal shelter looking for people to adopt dogs and cats.
CPS and the Foster Care System Needs to be Reformed
With such wide-scale fraud in the Medicaid reimbursement program for children, it is easy to see the motivation behind medical kidnappings, and taking children away from parents and putting them into foster homes. It has become a huge business, and we have reported many sad stories at Health Impact News where children taken away from their biological parents were greatly harmed or even died in the custody of foster homes. Please see our article featuring Carlos Morales, a former CPS investigator turned whistle-blower: Foster Homes: Where Good Kids Go To Die. He has also just recently published a book: Legally Kidnapped: The Case Against Child Protective Services
People ask how this corrupt system can be fixed. The solution to most of these cases is actually quite simple: cut off federal funding for CPS and the foster care system, and Medicaid reimbursement for children who are wards of the state. That would probably eliminate 99% of these problems.
Sure, there are real abusive parents out there, where the child needs to be protected. And there are many good foster parents out there also, who are foster parents because of their love of children, and not for profit. But these needs can be met at the local level, with involvement from religious groups and non-profits, who do not have a profit motive, and without medical personnel making these decisions and taking away parents rights.
Secondly, the power granted to CPS agencies needs to be taken away. The U.S. Constitution protects the rights of individuals, and those rights apply to parents, yes, even abusive parents. A child should never removed from a home. If there is an alleged abusive parent, law enforcement agencies should determine probable cause, and get a warrant from a judge to arrest the parent. This is the basic right of every individual in America, and those rights are currently not granted to parents when CPS gets involved to remove a child from the home. They basically arrest allged victim, instead of the alleged abuser.
As Carlos Morales states in his video here:
Foster kids are:
7-8 times more likely to be abused
more likely to end up homeless with nearly half becoming homeless at the age of 18
3 times more likely to be put on psychotropic drugs
7 times more likely to develop an eating disorder
more likely to have PTSD than veterans of war and less likely to recover from that PTSD
more likely to become pregnant as a teenager
20% more likely to be arrested
6 times more likely to die
than if they stayed in an abusive household.
See Also:
Published on October 25, 2014