by Health Impact News/Medical Kidnap.com staff
A woman identifying herself as Debora HOLCHIN has contacted Health Impact News stating that Judge Nancy Vernon has ordered that all photos and Internet stories about the Byler children in Pennsylvania are to be removed.
See our original story here:
Our original story was published on December 11, 2016.
Ms. Holchin also supplied MedicalKidnap.com with a copy of the alleged court order, which is reproduced below. Elizabeth Mason is apparently the name of the former Amish mother before marrying her current husband, Rudy Byler.
Debora HOLCHIN is also apparently the woman referred to as "Betsy" in the original story. She stated to Health Impact News/MedicalKidnap.com:
This is a FALSE STORY. She was given a court order to get all of this off the internet Story & pictures it has also been turned over to the DA"s office… [sic]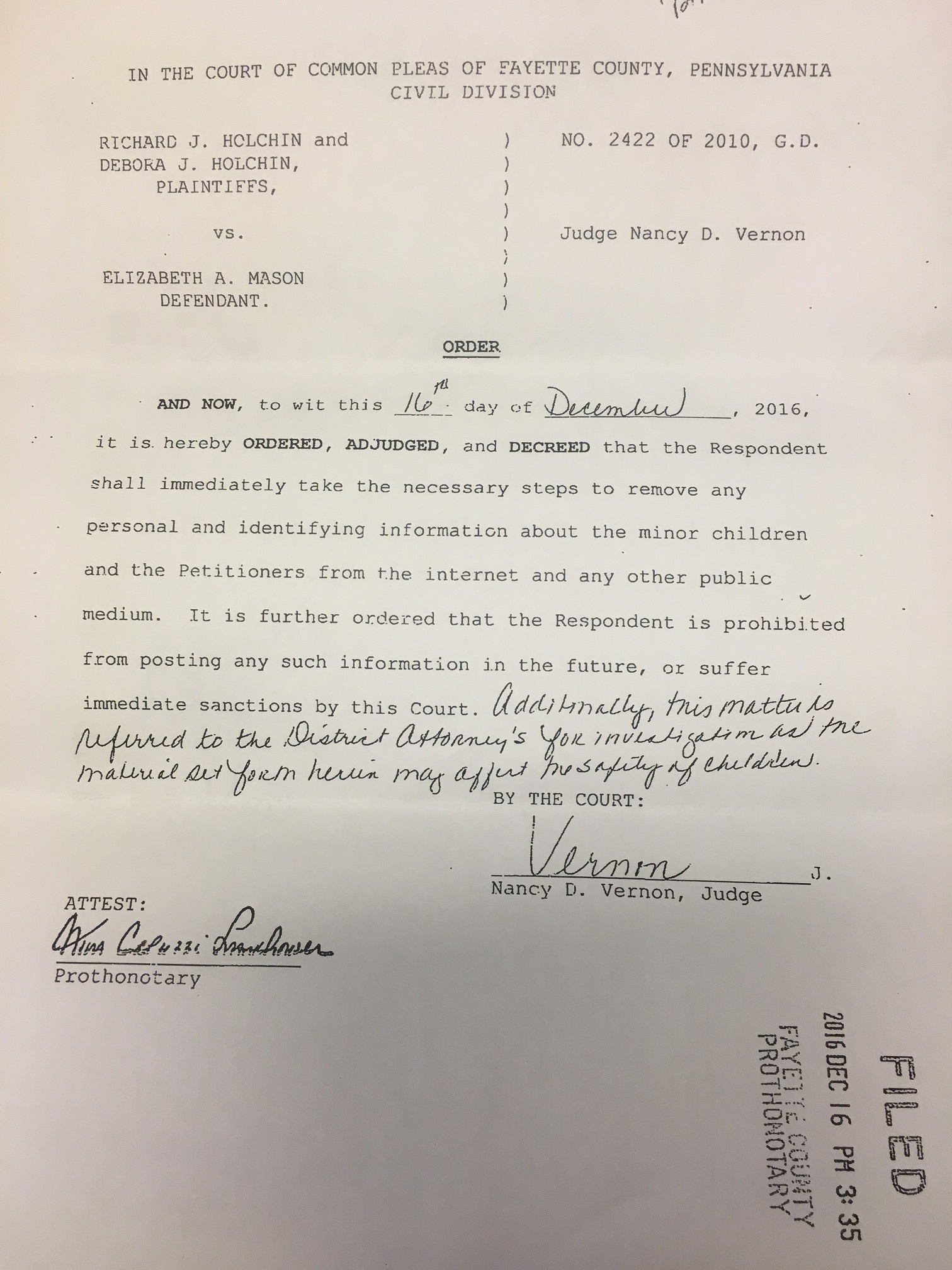 Health Impact News has a healthy respect for the 1st Amendment of the Constitution, and the protected right to freedom of the press and freedom of speech.
Supporters have set up a Facebook group that other supporters are welcome to join called Justice 4 the Bylers.

A petition to help Elizabeth get her children back, Non-Amish Woman Steals Children from Amish-Born Woman, is here.
The Governor of Pennsylvania is Tom Wolf at 717-772-2500.  He can be contacted here.  His Facebook page is here.
Here are the legislators for the Bylers' district:
Senator Michelle Brooks is at 717-781-1322.  She may be contacted here.
Representative Tedd Nesbit is at 717-783-6438. He may be contacted here.
Fayette County Children and Youth Services Director Gina D-Auria is at 724-430-1283. She may be contacted here.
Medical Kidnapping: A Threat to Every Family in America T-Shirt
100% Pre-shrunk Cotton!
Medical Kidnapping is REAL!
See: Medical Kidnapping: A Threat to Every Family in America Today
Help spread the awareness of Medical Kidnapping by wearing the Medical Kidnapping t-shirt!
Support the cause of MedicalKidnap.com, which is part of the Health Impact News network.
Support the cause against Medical Kidnapping by purchasing our book!
If you know people who are skeptical and cannot believe that medical kidnapping happens in the U.S. today, this is the book for them! Backed with solid references and real life examples, they will not be able to deny the plain evidence before them, and will become better educated on this topic that is destroying the American family.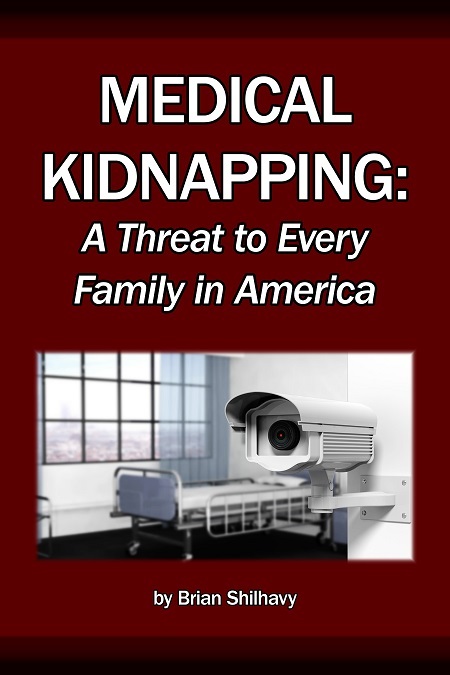 1 Book - 228 pages
Retail: $24.99
FREE Shipping Available!
Now: $9.99
Order here!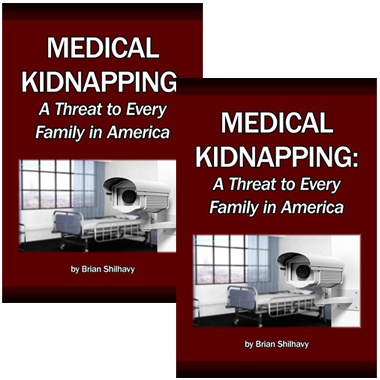 2 Books
Retail: $49.98 (for 2 books)
FREE Shipping Available!
Now: $13.99 (for 2 books)
Order here!
Published on December 26, 2016