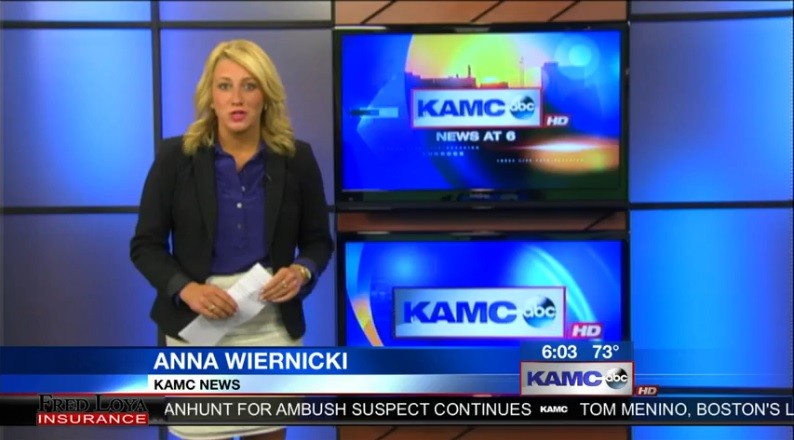 Health Impact News Editor Comments
Reporter Anna Wiernicki of KAMC in Lubbock Texas interviewed the mother of 4 month old baby Kathyrn who was taken away from her parents when they wanted to seek a second opinion regarding her medical care.
We applaud Anna Wiernicki and KAMC ABC for giving the parents a voice in speaking out against medical child kidnapping. Show your support by visiting their website.
They need to know that these are the kinds of stories the media should be publishing in order to stand up for the rights of parents who are having their children seized by doctors and CPS, simply for wanting to seek a second opinion on the care of their child. Seeing a lot of traffic to the story will help them know this is an important issue to be addressed, and that the public wants to know about these issues.
Thank you  Anna Wiernicki!
Learn more about baby Kathryn.
UPDATE:
There is a Facebook Page to support Baby Kathyrn here.
Lorie updated the situation on her last allowed visit with her baby:
So happy I finally got to see my baby girl today! Breaks my heart to leave her there! I am very concerned and worried about her! Her cry is extremely I mean extremely weak.

She seemed sedated again like she is back on a lot of medications or something again?!

Don't know what's going on in her medical care.

And as you can see in some of the pictures some of this is completely uncalled for.
She didn't even know how to grasp or reach for a toy or to bring a teething ring to her mouth. It's sad she was developing way ahead at home! She is almost 5 months now.
Just want my baby home!

After the visit we went to get diapers for the twins. I seen so many age appropriate baby toys and blankies booties and headbands and made me cry again because I want to be able to do things for my little girl and give her things and love on her.

Miss her and want her home!
Bring Kathryn Home Facebook Page.
Medical Kidnapping: A Threat to Every Family in America T-Shirt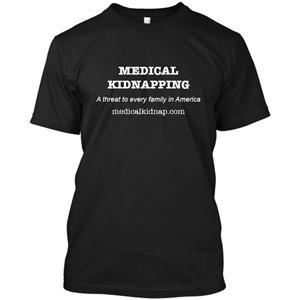 100% Pre-shrunk Cotton!
Medical Kidnapping is REAL!
See: Medical Kidnapping: A Threat to Every Family in America Today
Help spread the awareness of Medical Kidnapping by wearing the Medical Kidnapping t-shirt!
Support the cause of MedicalKidnap.com, which is part of the Health Impact News network.
Support the cause against Medical Kidnapping by purchasing our book!
If you know people who are skeptical and cannot believe that medical kidnapping happens in the U.S. today, this is the book for them! Backed with solid references and real life examples, they will not be able to deny the plain evidence before them, and will become better educated on this topic that is destroying the American family.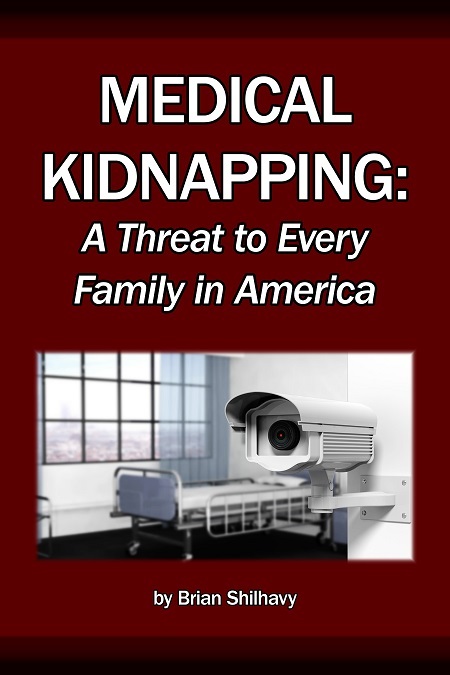 1 Book - 228 pages
Retail: $24.99
FREE Shipping Available!
Now: $11.99
Order here!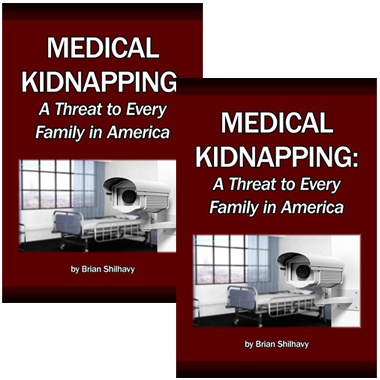 2 Books
Retail: $49.98 (for 2 books)
FREE Shipping Available!
Now: $19.99 (for 2 books)
Order here!
Published on November 1, 2014