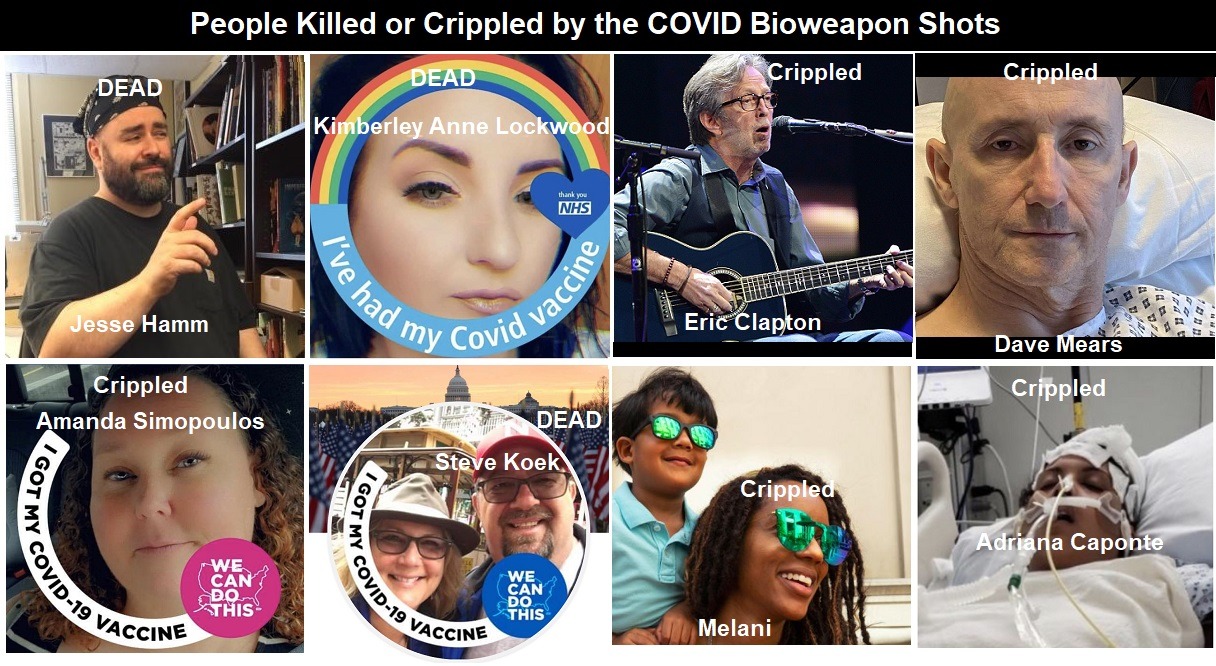 by Brian Shilhavy
Editor, Health Impact News
The tragic loss of life and crippling effects of the experimental COVID shots are truly heartbreaking.
These bioweapons falsely referred to as "vaccines" are indiscriminately being injected into populations around the world, mainly into people who do not need any kind of COVID vaccine to begin with, as so many people have already contracted whatever COVID-19 is, and developed natural immunity, as what happens every year with the seasonal influenza.
Many doctors have spoken out about these crimes against humanity, as effective treatments for COVID already exist, and patients are being indiscriminately injected with these bioweapons when so many already have natural immunity.
The number of people being reported as dying or being severely injured or crippled is now so many, that Health Impact News cannot even keep up with all of them anymore.
But we want to put faces and stories on these statistics of adverse events to demonstrate to the public what is really going on with these experimental shots.
So we will have to start doing group stories for the most part, and today we bring you the stories of 8 people who have either died or been crippled following one of the experimental COVID-19 shots, and the devastating effect this has on their families.
And yet even with these 8 stories, they are but a sample of the numerous stories out there that are being published outside of the corporate media and Big Tech censorship.
Jesse Hamm: Comic Book Artist Develops Blood Clots, Dead After Experimental Moderna mRNA Shot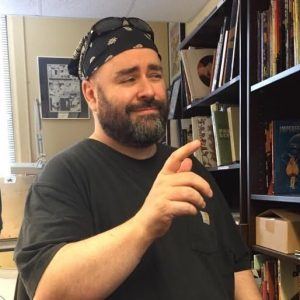 PORTLAND, OREGON — The comic book world was stunned by the news of a popular member of their community passing away. But the cause of death is not being mentioned in numerous social media memorial posts.
Mrs. Anna Sahrling-Hamm, wife of Mr. Jesse Hamm, announced on Twitter that her husband passed away. Her announcement specifically stated that he died from "blood clot in lung."
A Twitter user responded to the posting and asked if Mr. Hamm received any of the experimental COVID-19 shots. Mrs. Sahrling-Hamm replied, "He'd had one shot of Moderna."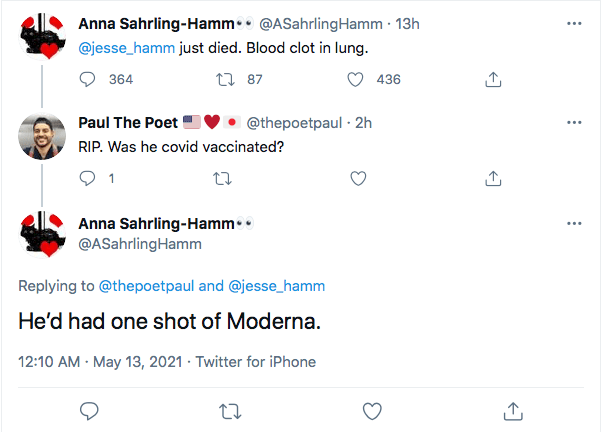 It is unclear when exactly he received the first dose of experimental mRNA. But he was always very active on Twitter up until Tuesday, May 11. Thus it appears he died very suddenly yesterday. We know that his birthday was on July 30 and he was in his mid-40s.
Who was Jesse Hamm?
Mr. Hamm published his first comic strips while still a teenager.  He worked as a professional writer and cartoonist/illustrator since the 1990s. Mr. Hamm worked for all the big names in the comic book world, including Marvel, DC Comics, and Oregon-based Dark Horse Comics. His next book, entitled "Plants vs. Zombies Volume 18: Constructionary Tales" goes on sale July 27.
Numerous fans, coworkers and collaborators offered condolences and shared memories about Mr. Hamm.
Read the full story at The COVID Blog.
Kimberley Anne Lockwood Passed Away 9 Days After Astra Zeneca Vaccine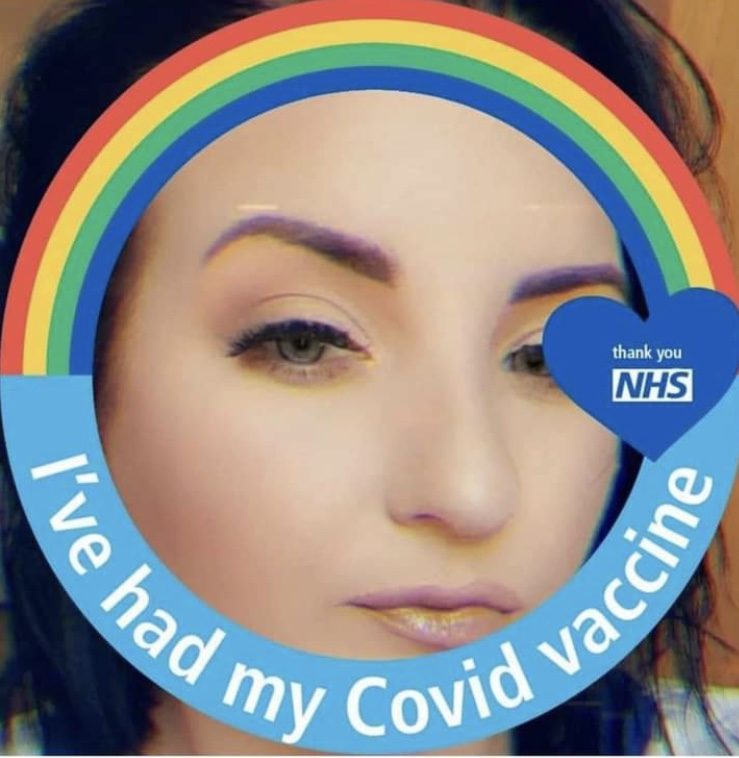 Kimberley's husband Damien announced her death on Facebook. He states that she passed away on March 24, 2021 and only nine days after her AstraZeneca vaccine.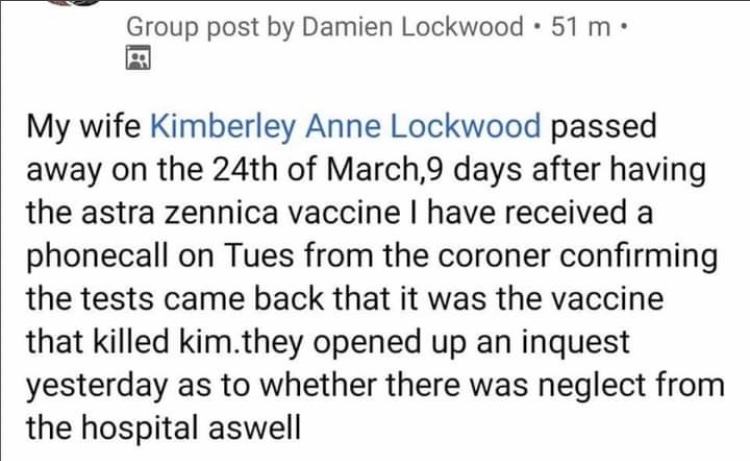 Damien made an additional post on May 12, 2021 stating that it has been confirmed by the coroner that the vaccine caused Kimberley's death.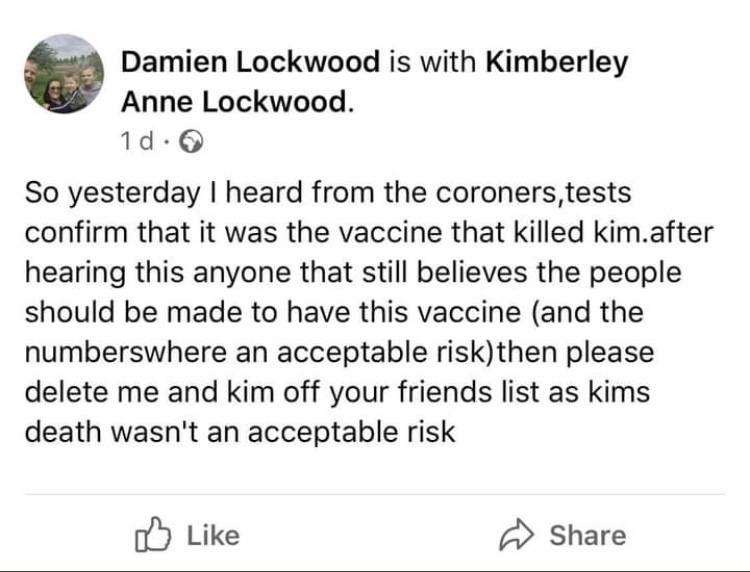 Kimberly leaves behind a husband and two sons. She was a young mother, who was taken from this world too soon.
Read the full article at The Empowerer.
Eric Clapton after COVID Vaccination: "I should never have gone near the needle."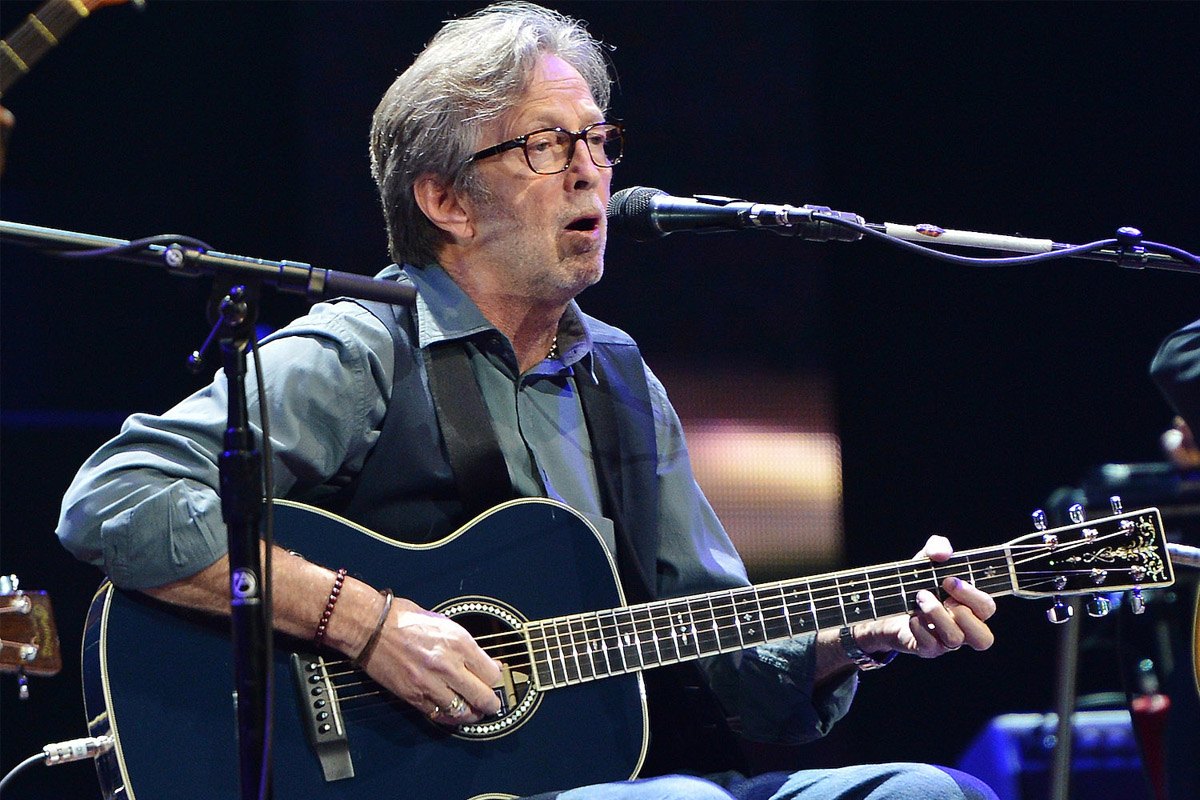 by Mordechai Sones
America's Frontline Doctors
Monotti Protocol Producer Robin Monotti Graziadei today forwarded a message he received from singer Eric Clapton in which Clapton reports adverse reactions he suffered after submitting to the shot, regrets having undergone the procedure, and asks, "where have all the rebels gone?"
The message reads:
I am an old timer, I have survived, with great help, addiction and alcoholism, and stand now in the greatest dilemma of my life…

I have inwardly stood against our 'elected leaders' since brexit, intuitively doubting their integrity and character…

With the arrival of C-19 I hoped that C Henegan, S Gupta and Jay B would lead the way, but when imperial college stepped up with their jailers key, I knew we were in deep trouble…

I am a man of faith, albeit abstract, and what I felt and saw unfold in March '20 began to lead me away from govt rhetoric and the devotion of the general public to the PM and his cronies…

I looked for heroes in the house, and found C Walker, Desmond Swayne, and in unfortunate retirement, Lord Sumption…

On YouTube I found Hugotalks and Talk Radio… that was all….

Then I was directed to Van M, that's when I found my voice, and even though I was singing his words, they echoed in my heart…

I recorded "stand and deliver" in 2020, and was immediately regaled with contempt and scorn…

In February this year, before I learned about the nature of the vaccines, (and being 76 with emphysema) I was in the avant garde. I took the first jab of AZ and straight away had severe reactions which lasted ten days, I recovered eventually and was told it would be twelve weeks before the second one…

About six weeks later I was offered and took the second AZ shot, but with a little more knowledge of the dangers. Needless to say the reactions were disastrous, my hands and feet were either frozen, numb or burning, and pretty much useless for two weeks, I feared I would never play again, (I suffer with peripheral neuropathy and should never have gone near the needle.) But the propaganda said the vaccine was safe for everyone….

Then I met a member of this group, who counselled me to be careful and to have a look at what goes on with you guys…

I felt like a veil had been lifted, that I was no longer alone, that it was okay, in fact essential, to hold on to my intuition and follow my heart…

I continue to tread the path of passive rebellion and try to tow the line in order to be able to actively love my family, but it's hard to bite my tongue with what I now know…

I've recorded and will post here another song by Van called "The Rebels" it's not aggressive or provocative,  it just asks;

"Where have all the rebels gone?

Hiding behind their computer screens

Where's the spirit, where is the soul

Where have all the rebels gone"

I've been a rebel all my life, against tyranny and arrogant authority, which is what we have now, but I also crave fellowship, compassion and love, and that I find here…

I believe with these things we can prevail

EC"
Read the full article at America's Frontline Doctors
Dave Mears: 58-year-old British man has Leg Amputated after Bloody Infection following AstraZeneca Shot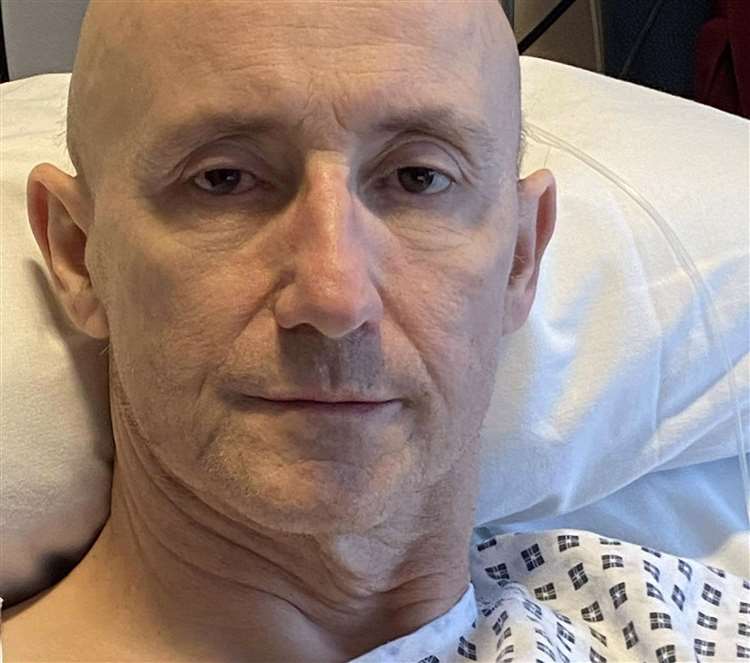 STAMFORD, LINCOLNSHIRE — A 58-year-old former martial arts champion, world traveler, and bar owner is on a long road to recovery and adjustment after an extreme adverse reaction to experimental COVID-19 shots.
Mr. Dave Mears received the AstraZeneca shot on March 4, according to the Rutland & Stamford Mercury. He immediately suffered from flu-like symptoms and a "sky high" fever. Mr. Mears assumed these were "normal" symptoms and attempted to go about his life as normal. But his condition progressively worsened over the next several weeks.
Around April 10, Mr. Mears called his doctor to his home. The doctor "went ballistic" at the sight of Mr. Mears' swollen foot and took him to Peterborough City Hospital. Medical personnel there immediately recognized that his condition was beyond their capabilities. Mr. Mears was rushed to Addenbrooke's Hospital in Cambridge. That's when the unthinkable happened.
Mr. Mears said his foot literally "exploded," splattering blood everywhere in the hospital room. Doctors told him he would lose a couple toes. That turned into losing half of his foot, before they informed him that his left leg needed to be amputated from the knee down.
Doctors begin their lying campaign
The good news is that these so-called doctors likely saved Mr. Mears' life. But they immediately broke into their big pharma scripts and said the cause of this life-threatening episode is "unknown." Mr. Mears is having none of it. He told reporter Andrea Scholes:
I just find it strange that I became ill for weeks on the night of the vaccine which has resulted in me losing my leg. I think it has got to be linked. It has put me off having the second one. The doctors say it's hard to prove that it's linked to the COVID jab and that the infection could have been there for some time, but I don't think it's a coincidence.
Mr. Mears likely suffered from deep vein thrombosis (DVT). It is well-established fact that these experimental AstraZeneca and Johnson & Johnson viral vector shots cause blood clots. DVT is when a blood clot forms in a vein deep within the leg. If large blood clots in the legs are not immediately addressed, amputations are necessary.
Read the full article at The COVID Blog.
Amanda's Pfizer Covid Vaccine Experience Is How Ex Vaxxers Are Born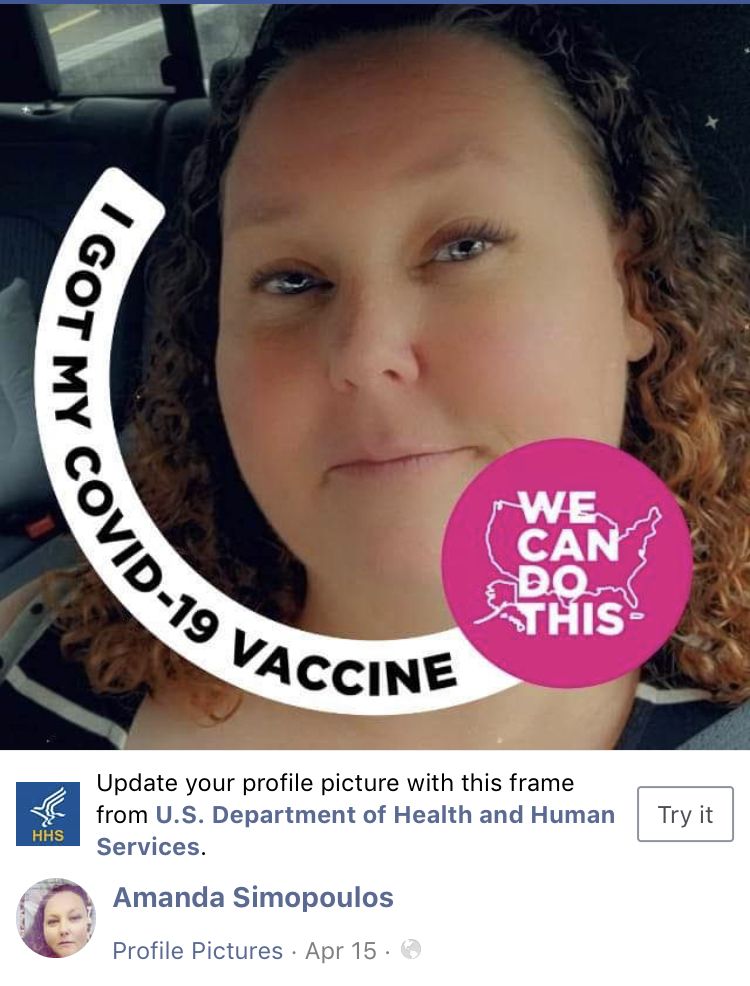 Amanda's story is just like many others in regards to covid vaccines. Her story is exactly how ex vaxxers are born. It is another example as to why experiments and investigational medicine should stay in laboratories instead of being marketed to the general public.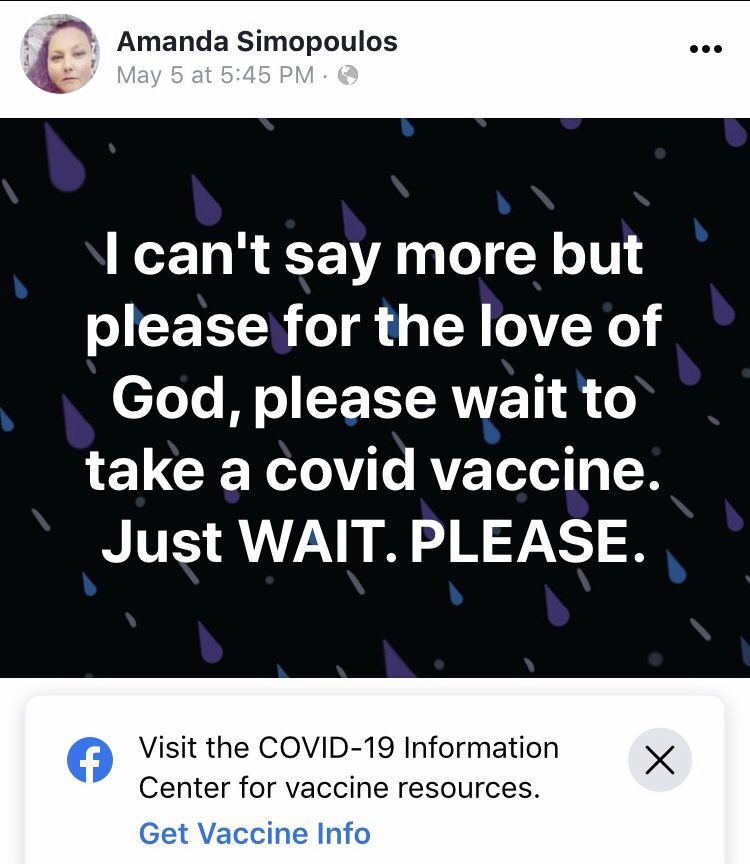 I watched several of Amanda's videos today and looked at evidence she posted to her timeline. She has recorded videos while hospitalized and while at home. One of her videos had the title "Please Help Save My Life".
In another live video posted, she gives others knowledge of her ER experience and the advice she was given there. She was advised to contact specialists instead of going through the ER. She was informed that unless it is life threatening and you would die otherwise, the ER can not admit you into a hospital.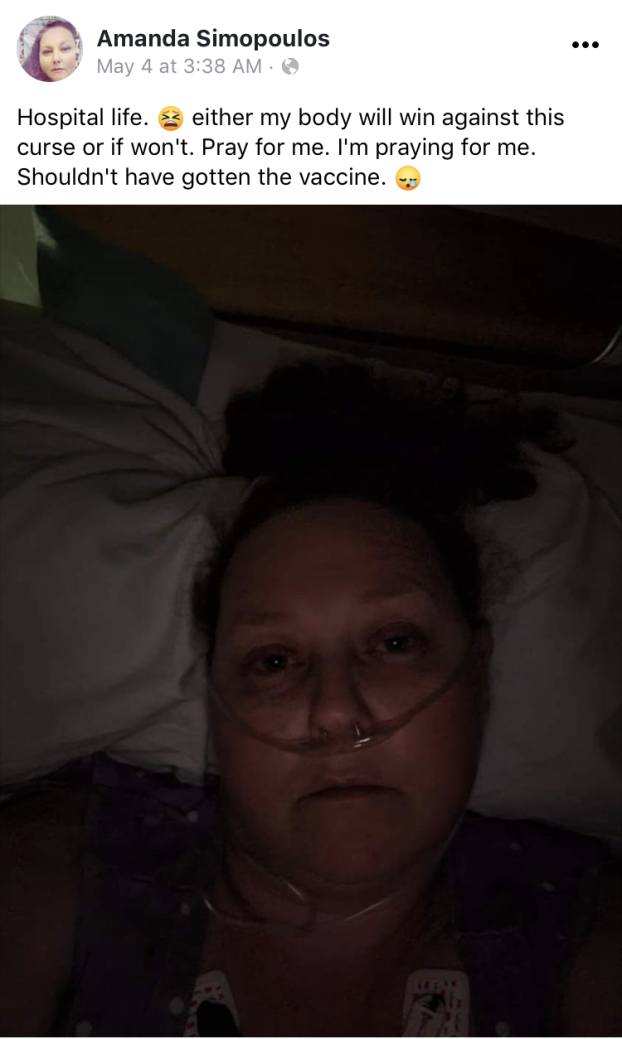 Amanda is now in search of a doctor in Texas who can help her. If you can help Amanda, please let her know. She is asking for help.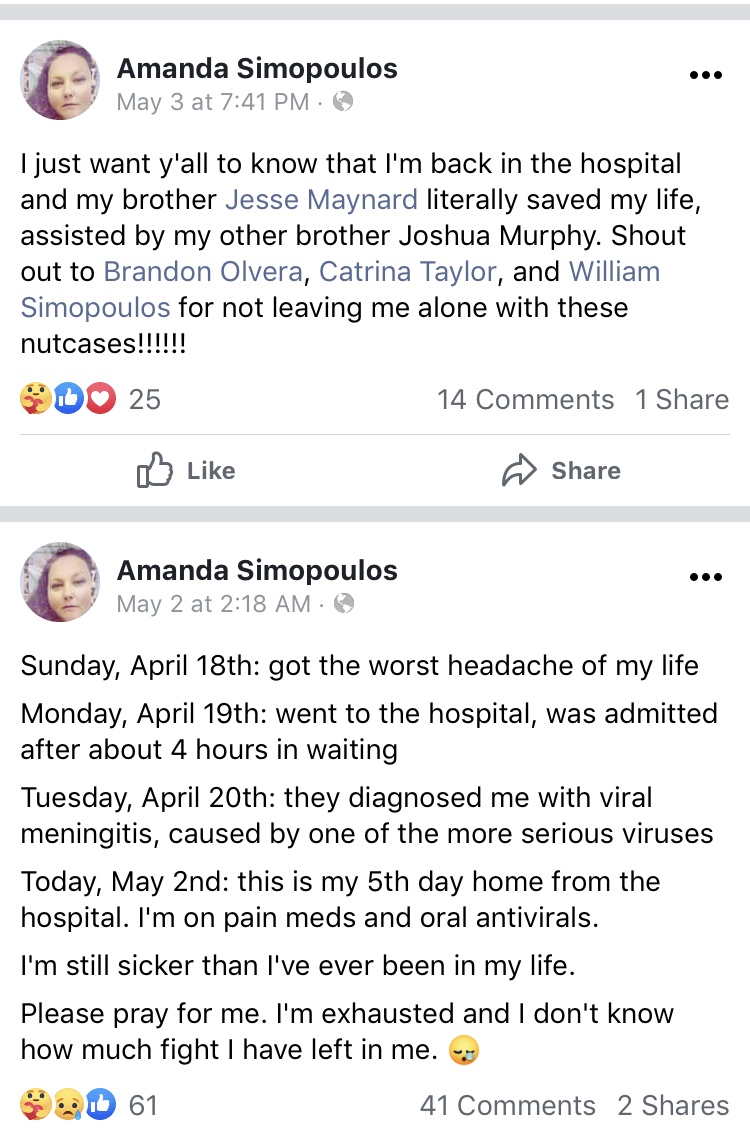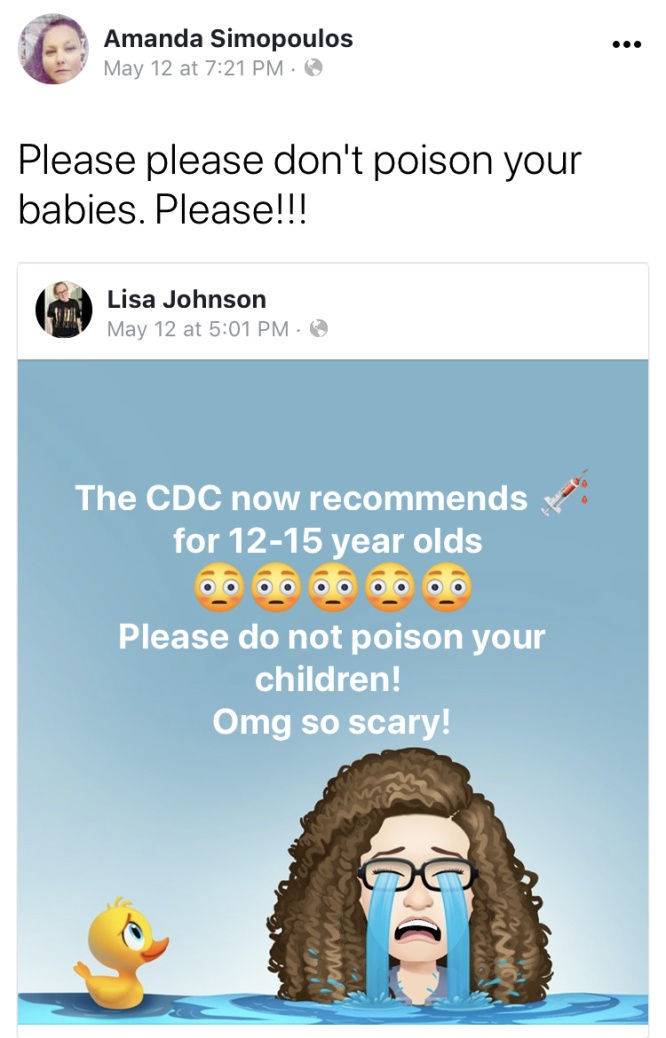 Read the full story at The Empowerer.
Steve Koek Passed Away After His Covid Vaccine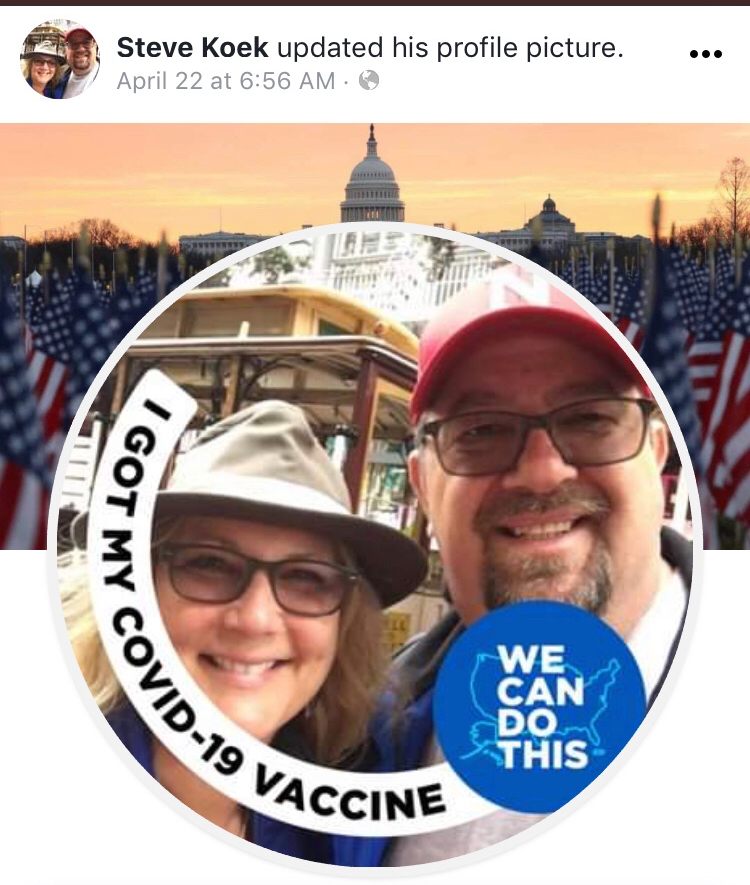 Steve Koek from Chicago, Illinois got his vaccine around April 24, 2021. He had a heart attack April 29, 2021 and ended up in ICU where he remained unresponsive for several days.
Unfortunately Steve did not recover from this experience. Hospice was called in recently and Steve Koek passed away on Friday May 11, 2021.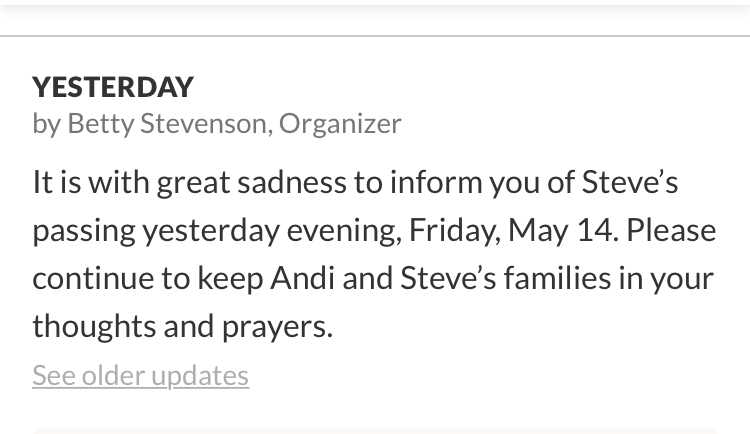 Betty Stevenson organized a fundraiser for Steve and stated the following:
"On Thursday morning, April 29th, the lives of Andi and Steve were forever changed. Steve experienced a heart attack that led to cardiac arrest. The Naperville Police and Fire Department responded quickly and the EMTs worked to keep Steve breathing until they got him to Edward Hospital. There, the ER staff was able to insert an airway, and get his heart rate somewhat stabilized, after experiencing a dangerously rapid heartbeat.

Today is Tuesday, May 4, and Steve remains in ICU unresponsive. He has developed pneumonia and influenza and is experiencing seizure activity. Steve's current MRI shows mild brain injury. His neurologist said that Steve's recovery will include millions of baby steps over many, many months."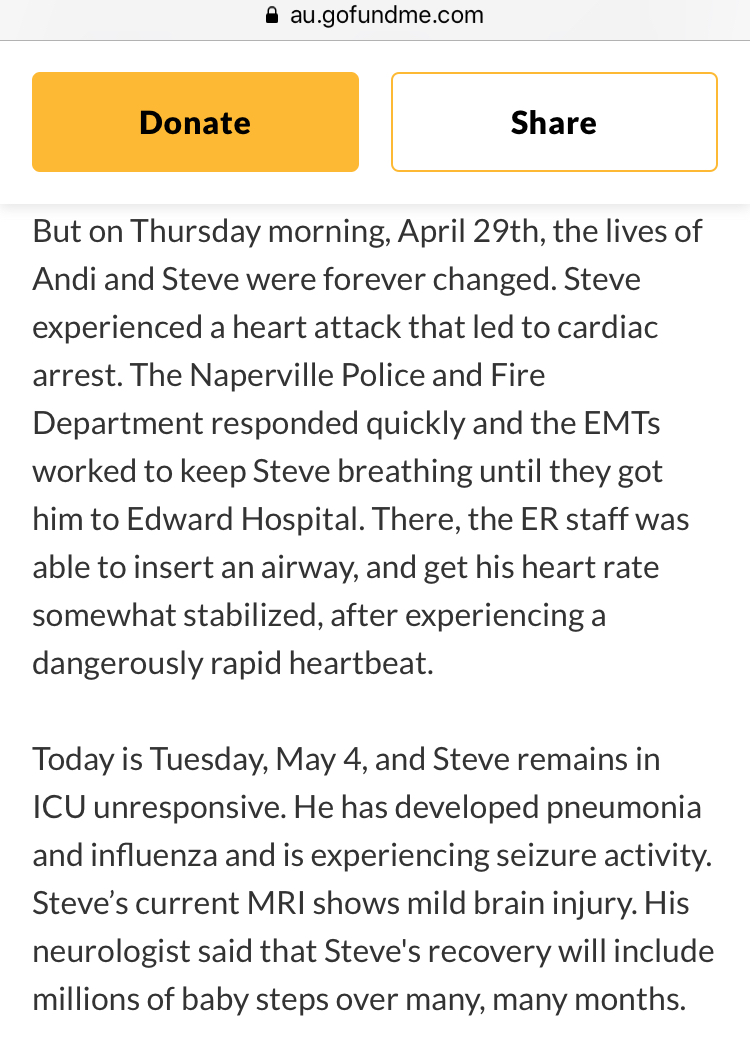 On May 14, 2021 Ken Koek, Steve's brother, posted the following on Facebook: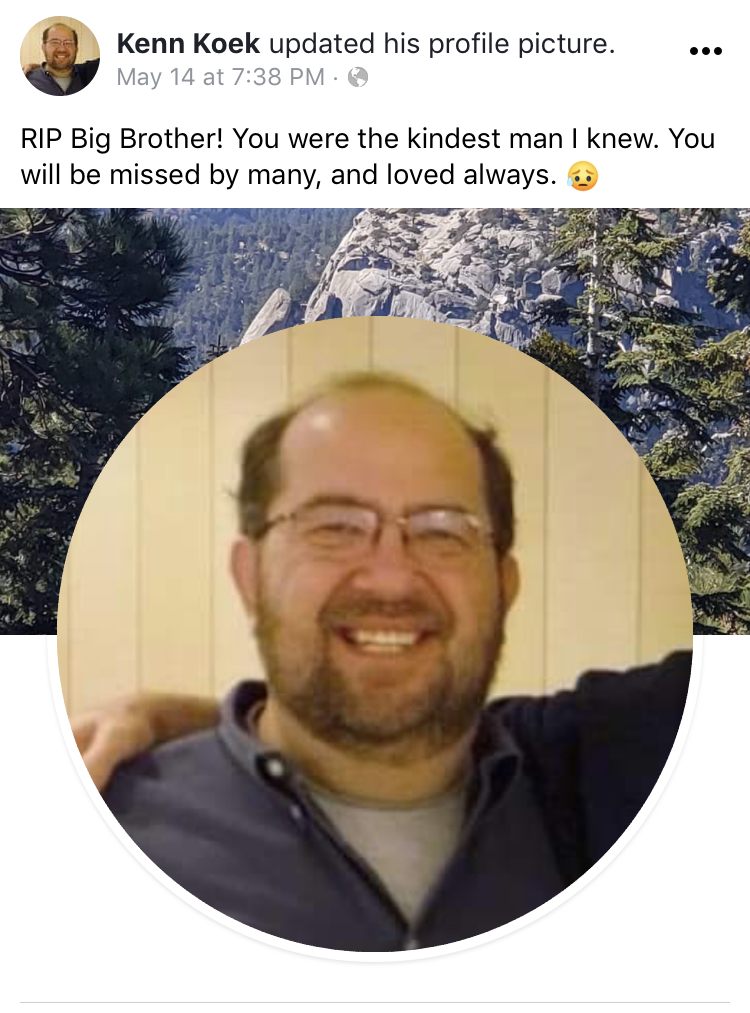 Read the full article at The Empowerer.
Young Mother Suffers Brain Hemorrhage After Johnson & Johnson Vaccine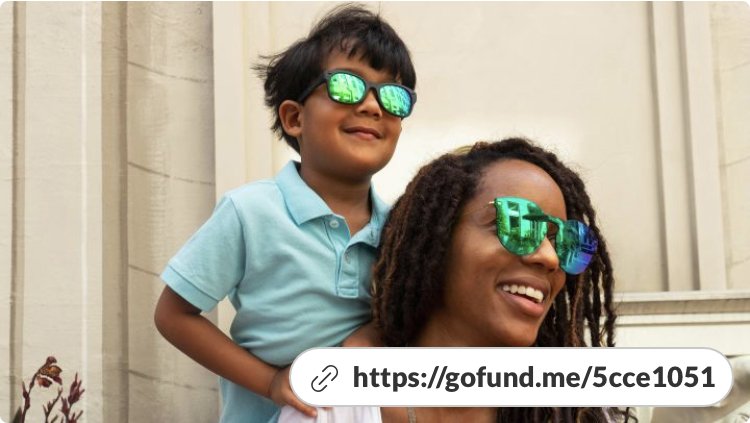 Melanie is a young mother who is said to live in or around Seattle, Washington. Her vaccine reaction was mentioned by her brother Leonard Jones, who organized a gofundme fundraiser on her behalf.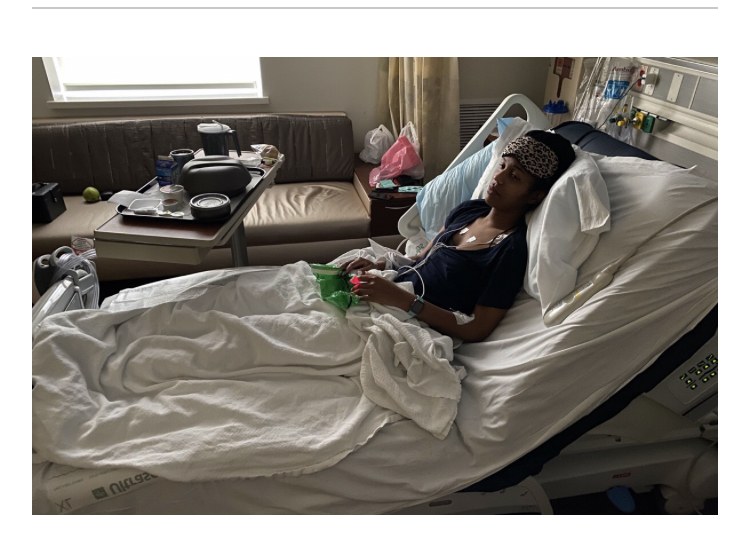 Leonard states: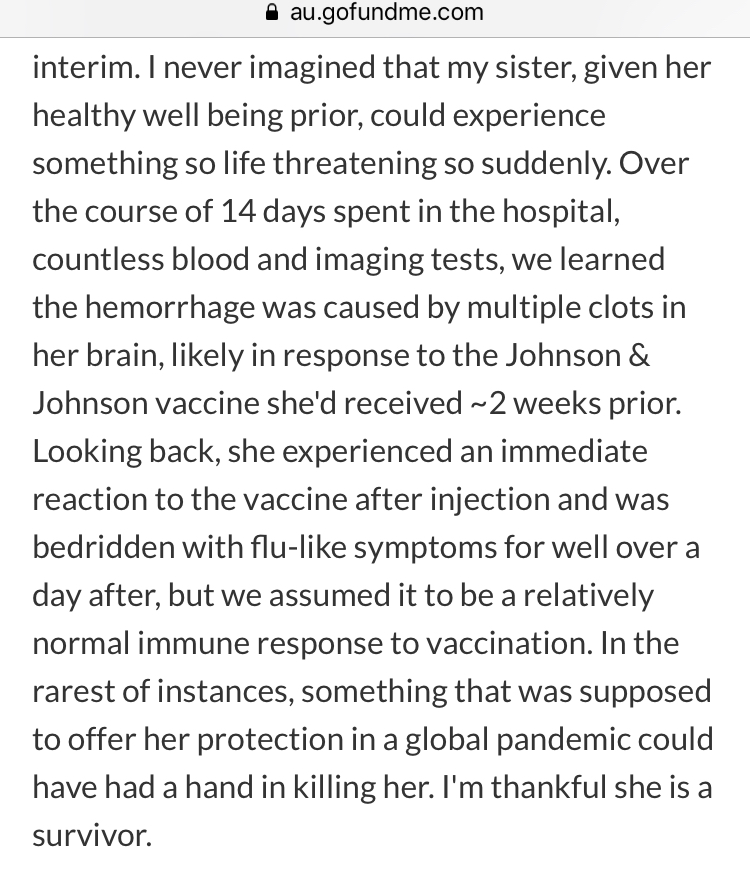 Read the full story at The Empowerer.
Adriana's Pfizer Covid Vaccine Reaction Has Left Her With 180k In Medical Bills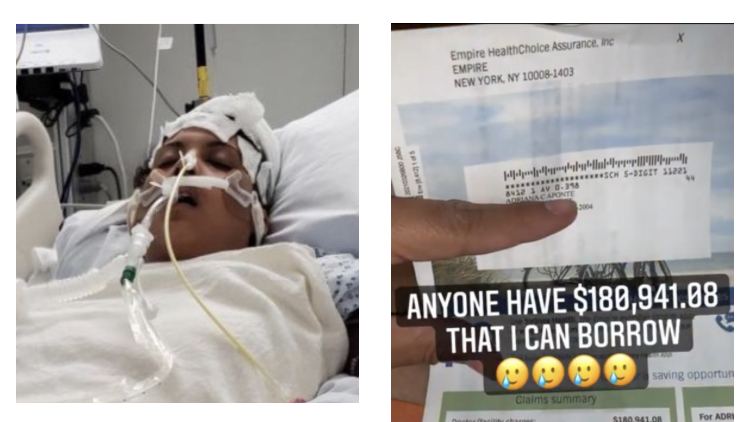 Adriana Caponte's experience with her Pfizer covid vaccine on January 25, 2021 has become her worst nightmare. Her vaccine reaction landed her in ICU and she has been out of work ever since.
In her fundraiser she writes:
"I am 32 years old and a single mother of a 12 year old son. I recently had a terrible incident that left me fighting for my life after receiving my first dose of the Pfizer vaccine at work. I had to undergo major test and procedures and be intubated and brought back to life. I spent some time in a coma then in ICU and since I've been released and recovering home getting physical therapy and occupational therapy. I had to learn how to walk again, talk again, write again and just learn everything all over  again. I also lost my memory for a while have been regaining those memories daily."
Unfortunately the medical care due to her reaction to the Pfizer vaccine has left her with some hefty medical bills. Although she had insurance coverage, for some reason her insurance will not cover a substantial amount of the expenses.
According to Adriana's gofundme campaign she is still battling with her health insurance company over these medical bills. In a fundraiser update done in April of 2021 Adriana wrote:
"My medical bills are outstanding and are now over 160K and rising. I keep on calling and appealing, but I keep getting denied. I do in fact have insurance GHI to be exact that I get from my job at NYC department of corrections so I'm having a hard to figuring out why everything is being denied left and right."
Read the full story at The Empowerer.
Editor's Notes: Because these shots are NOT approved by the FDA, and are voluntary, any injuries resulting from the injections in general will NOT be covered by insurance.
Instead, the U.S. Government has setup a separate program that is in force during pandemics called the Countermeasures Injury Compensation Program (CICP).
Learn more here:
However, there may be one exception to this: If you become injured due to a requirement to get one of these experimental shots as a condition for employment, OHSA has now updated their guidelines and stated that employers may be on the hook to cover these expenses if they required the shots as a condition for employment. See:
It's also possible that employers requiring the injections may be held legally liable for violating federal law.
Your best bet: Avoid the shots!! Even if it means losing your job. Many lawsuits will be forthcoming against these businesses that are requiring a non-FDA approved medical product that the FDA clearly states is 100% voluntary.
Comment on this article at HealthImpactNews.com.
See Also:
Over 11 MILLION Views!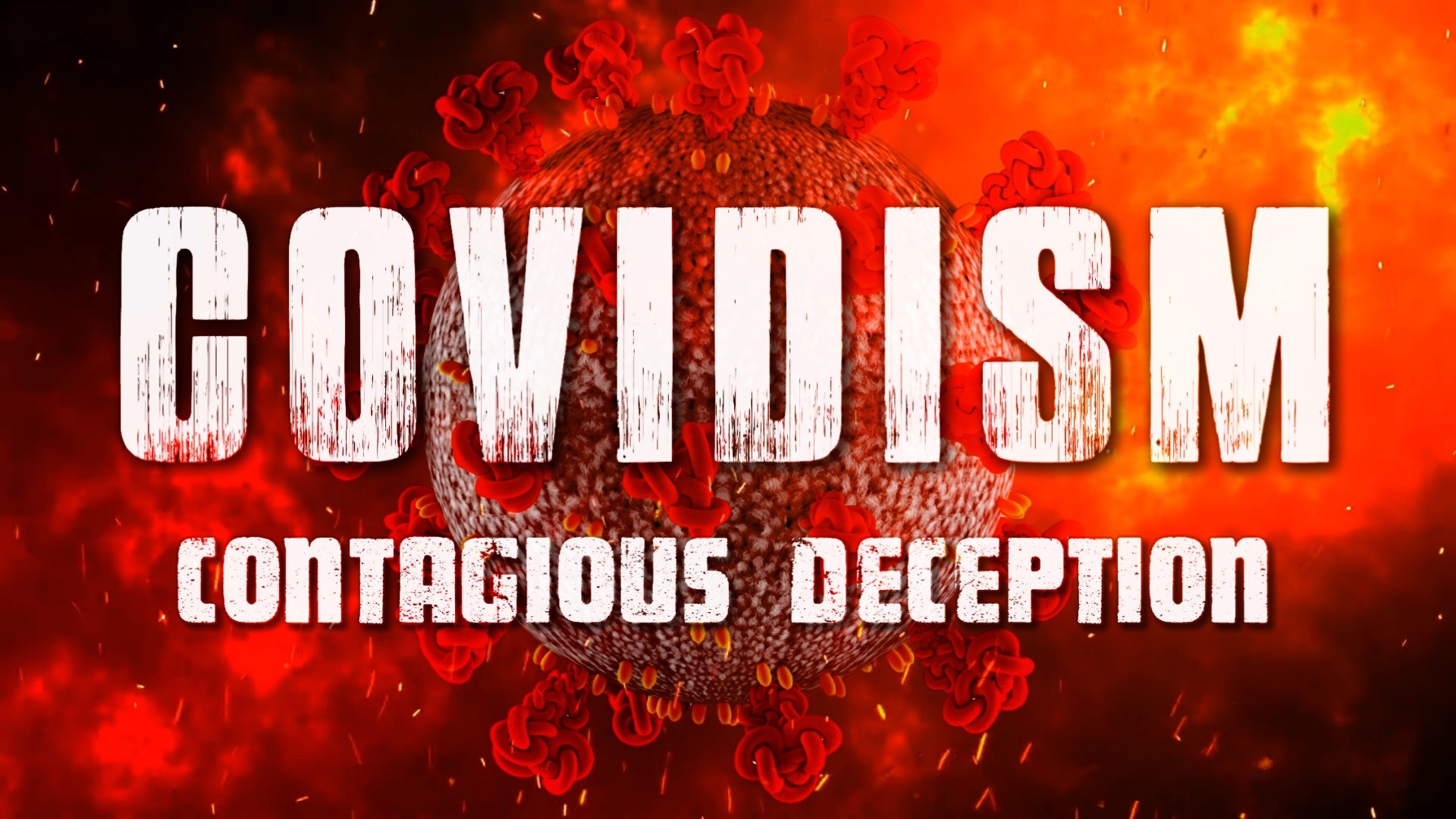 COVID-19 "Vaccine" Casualties List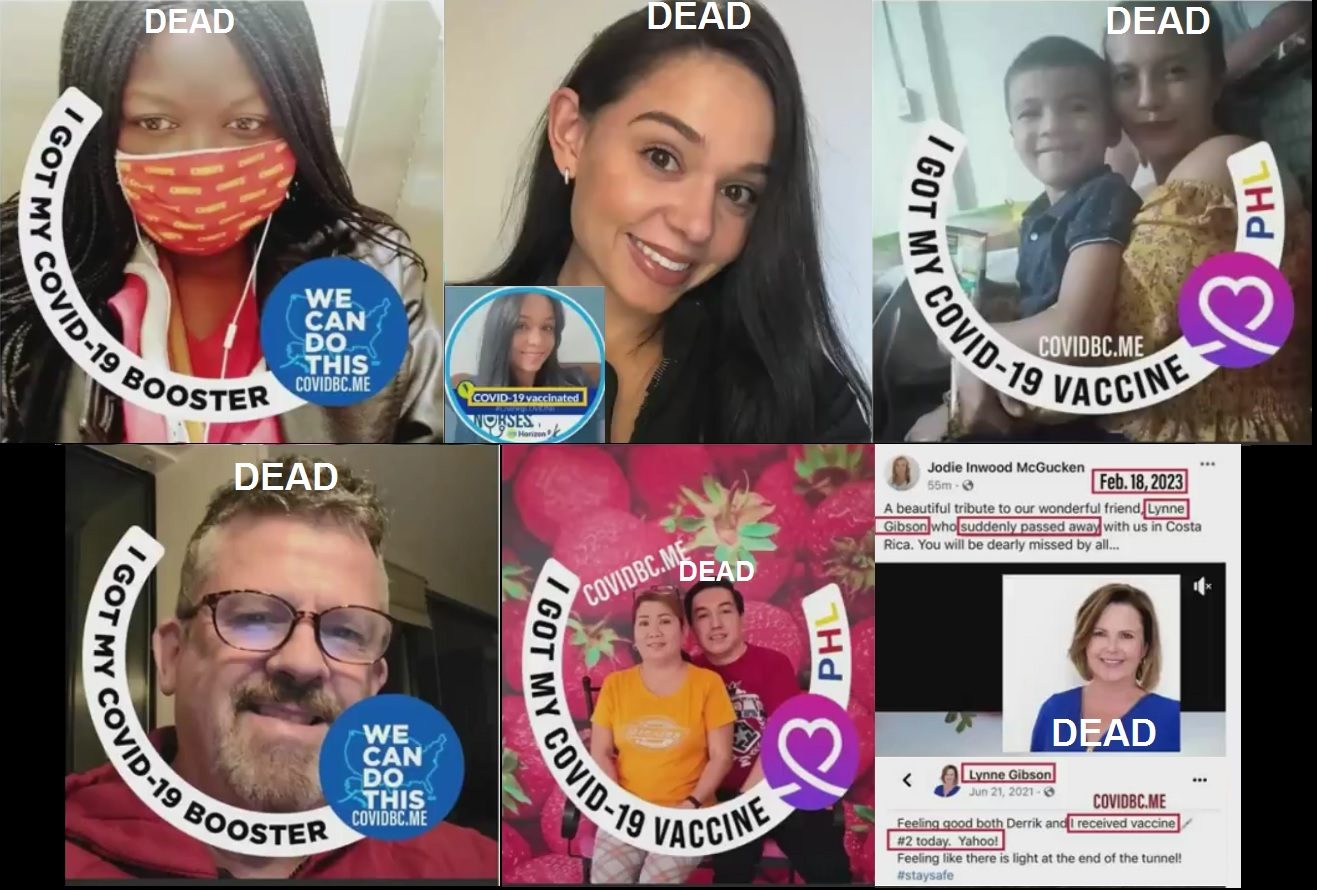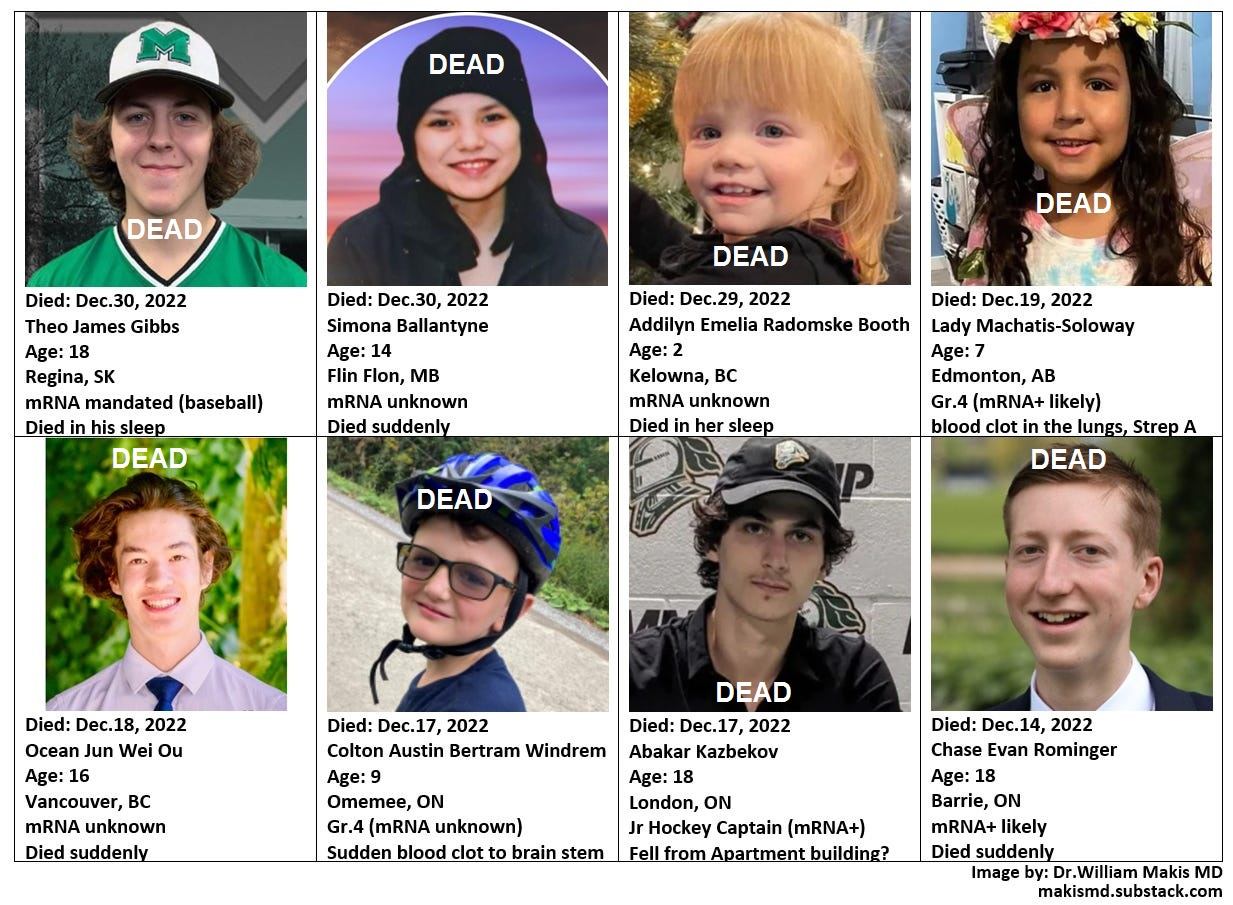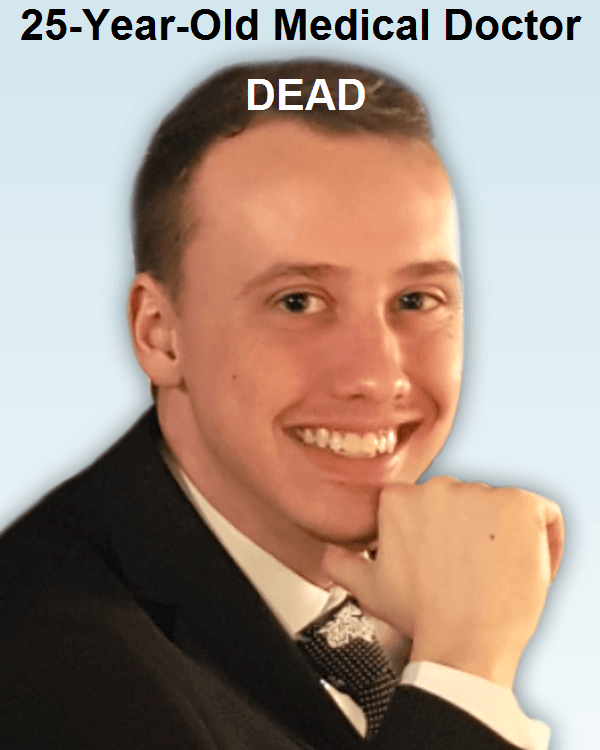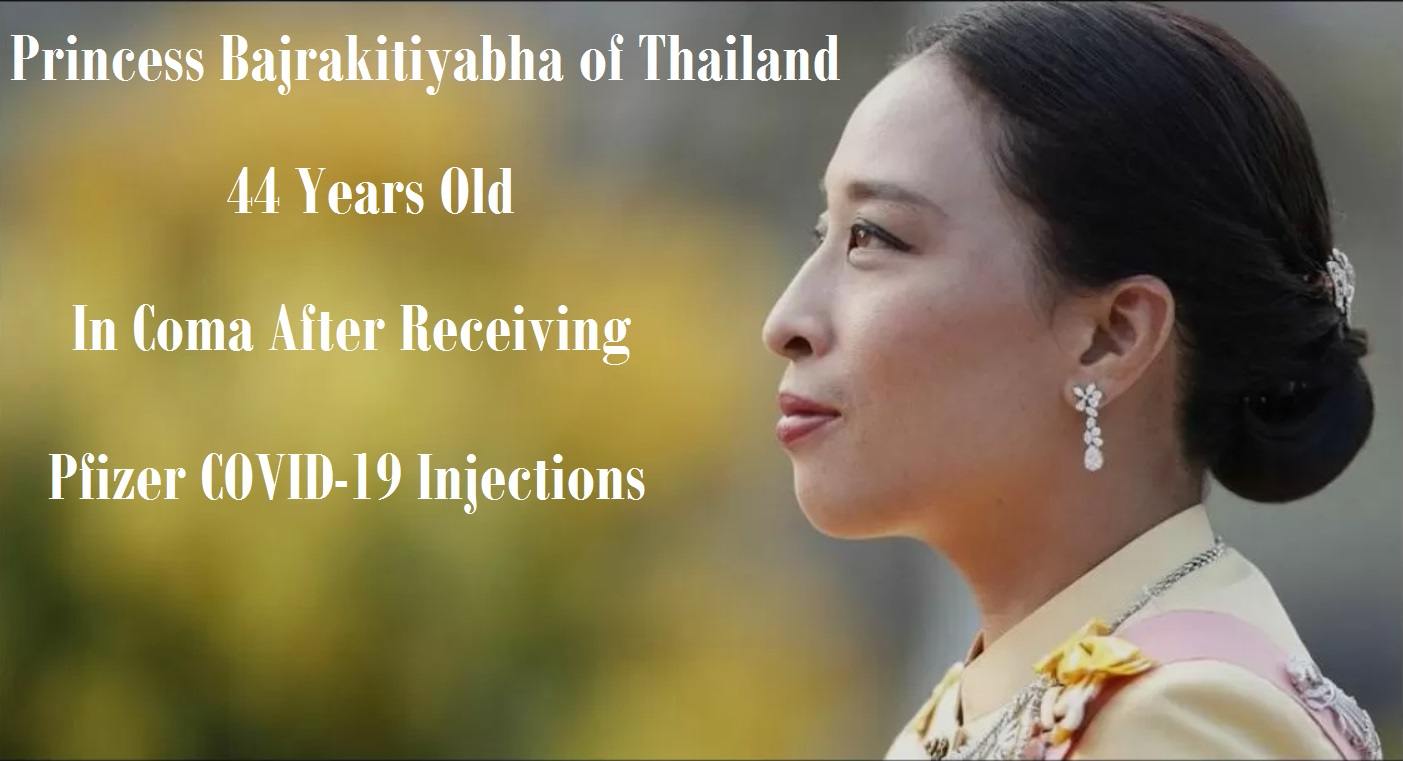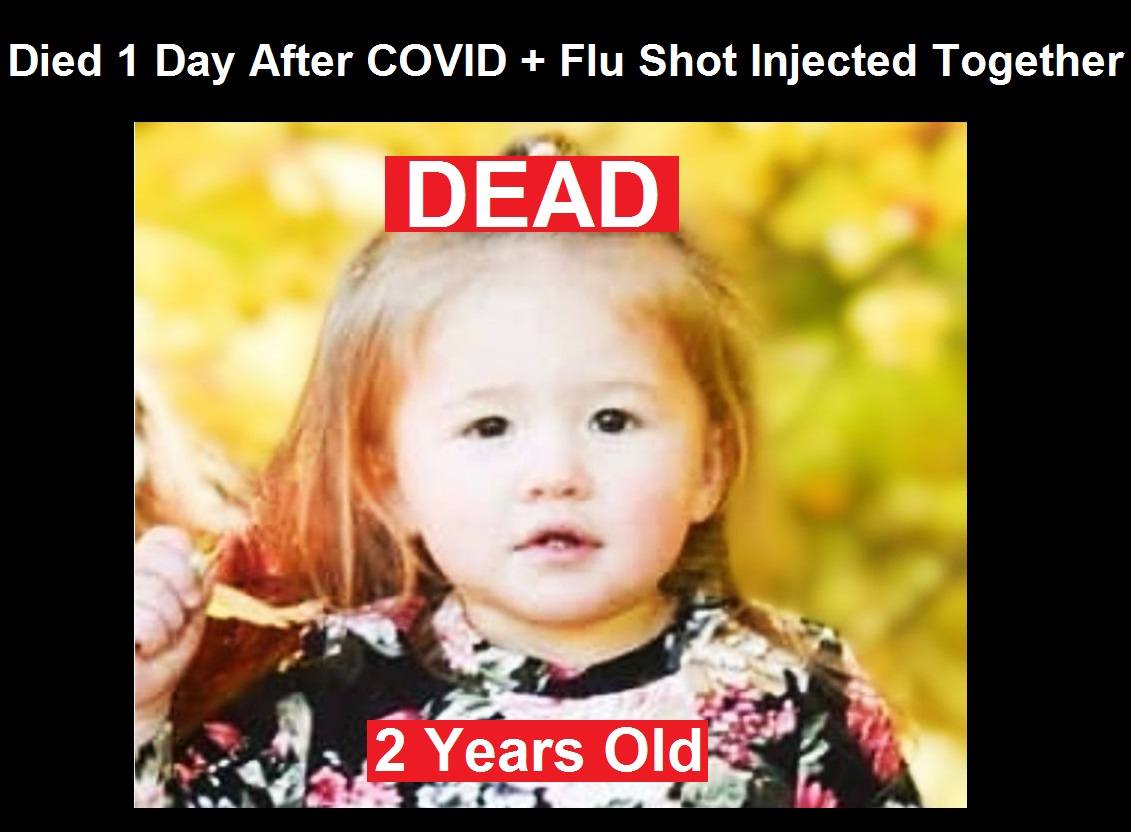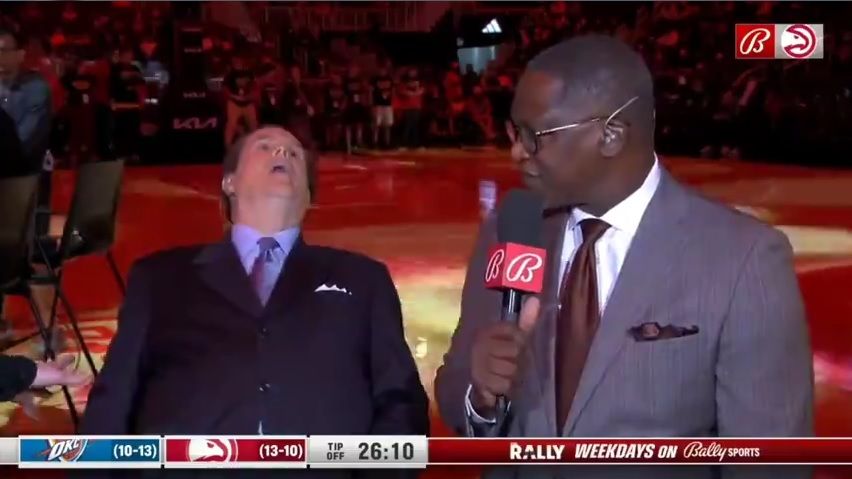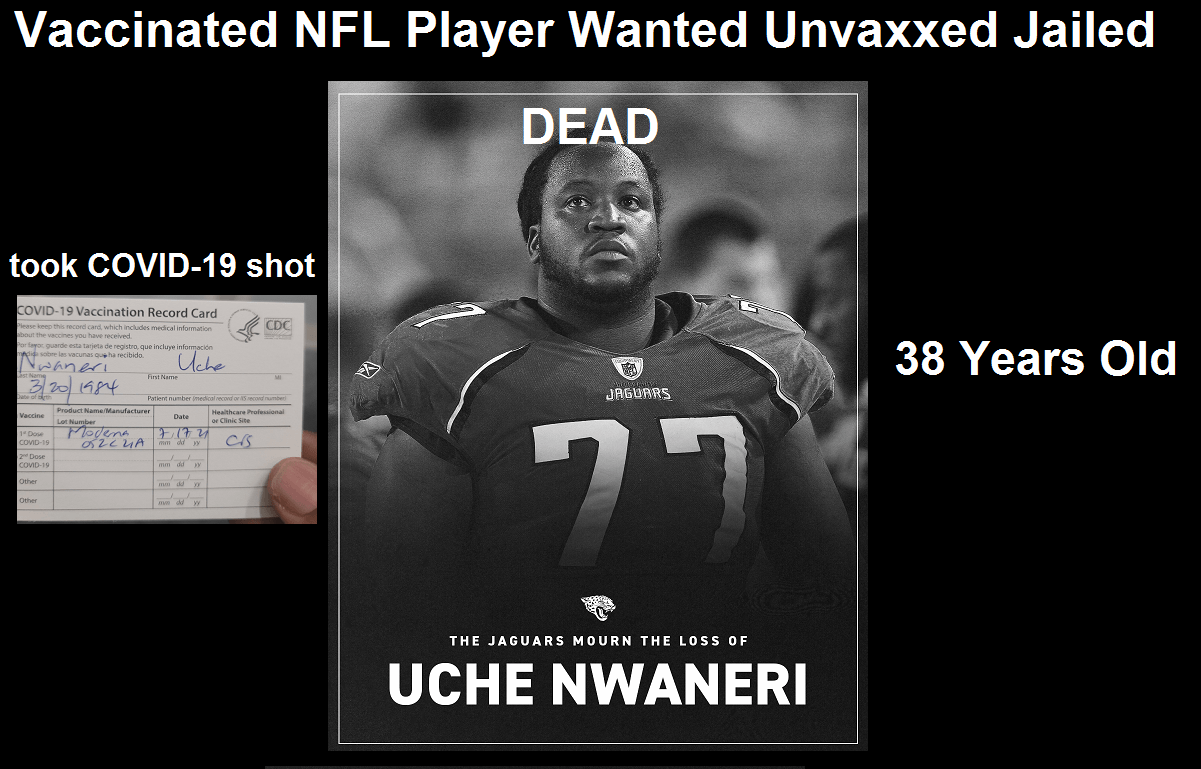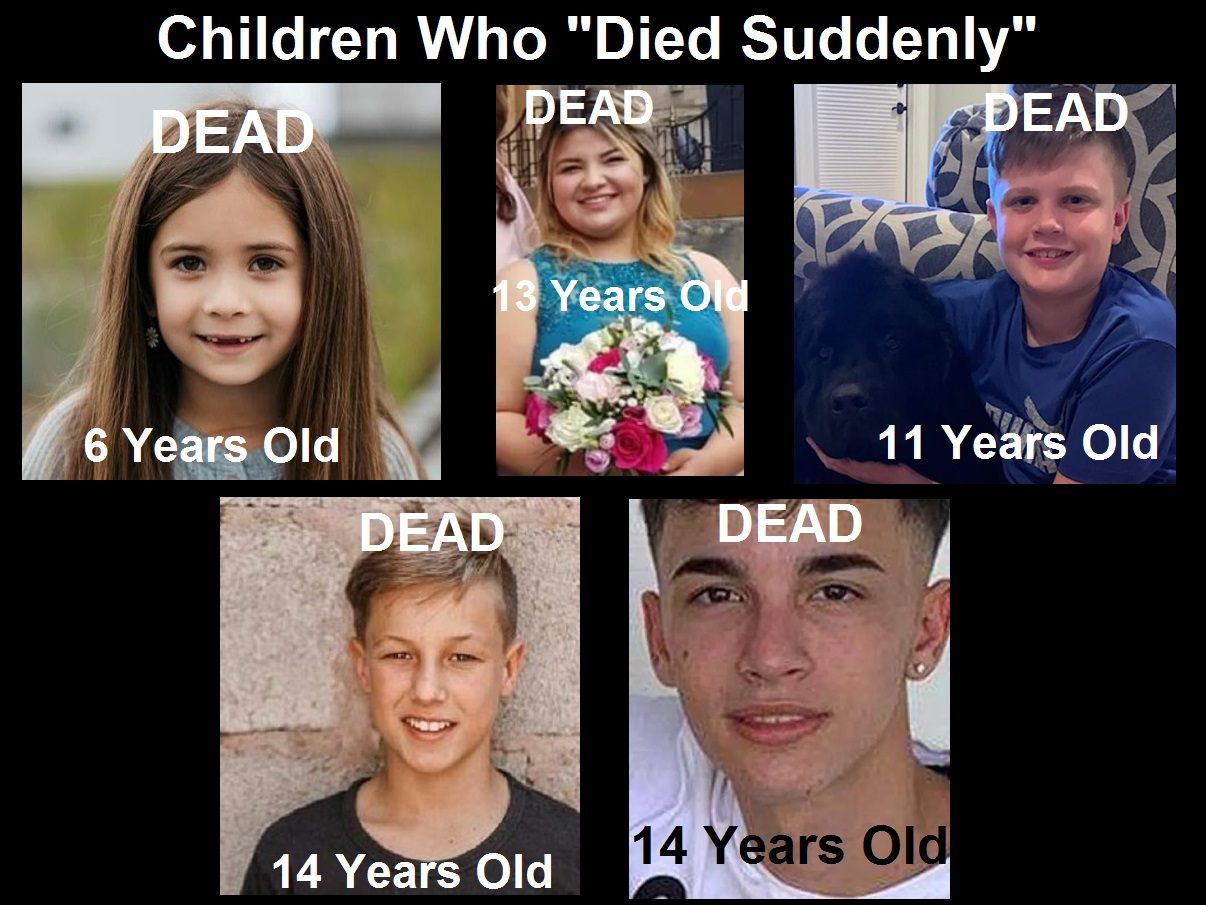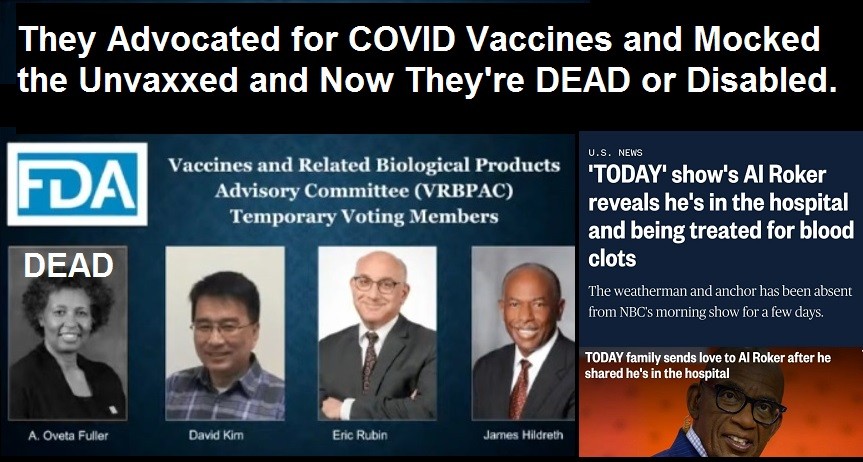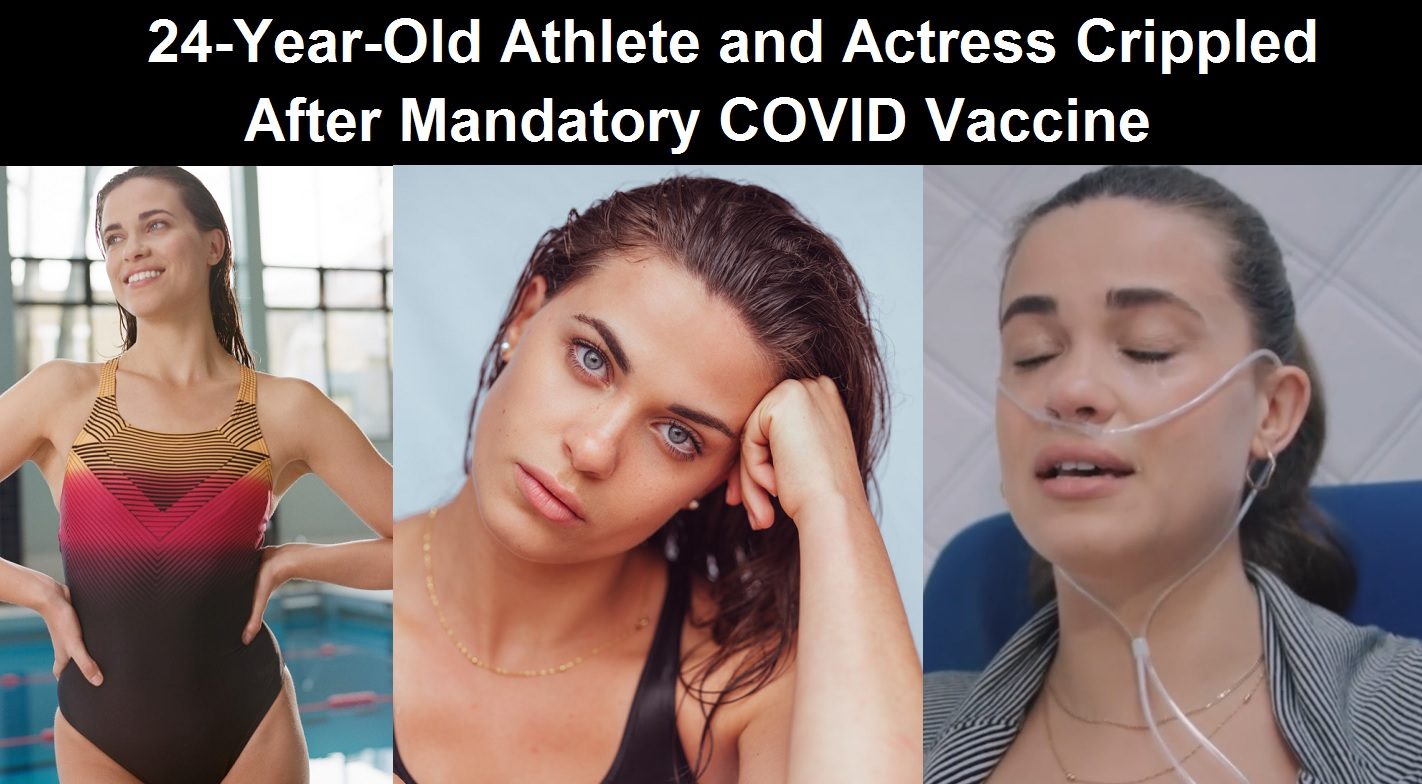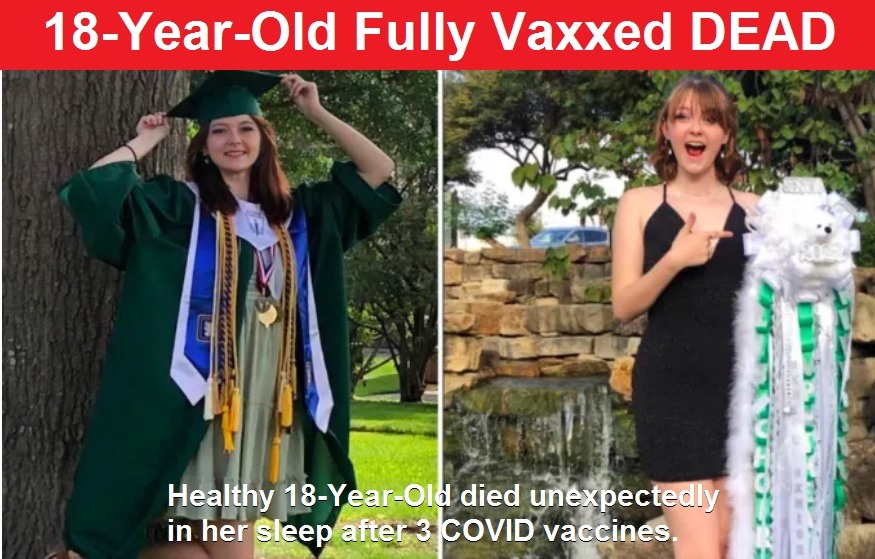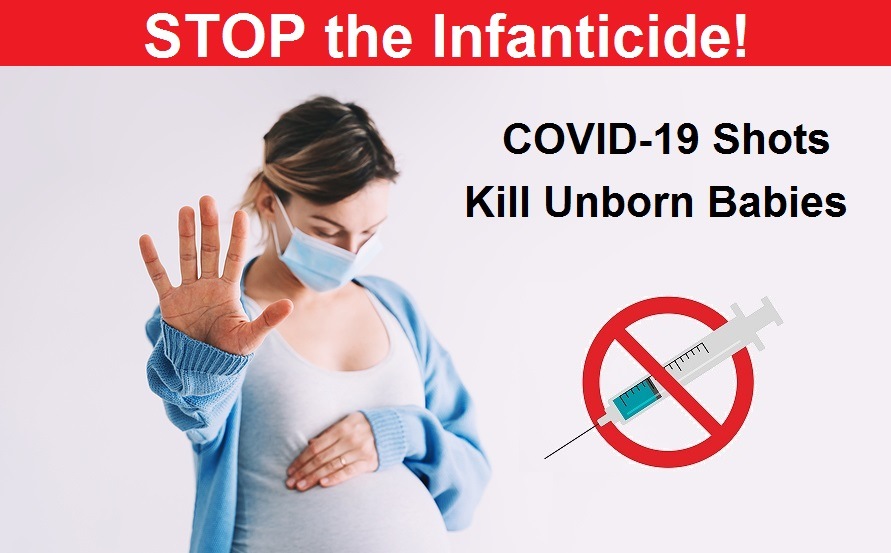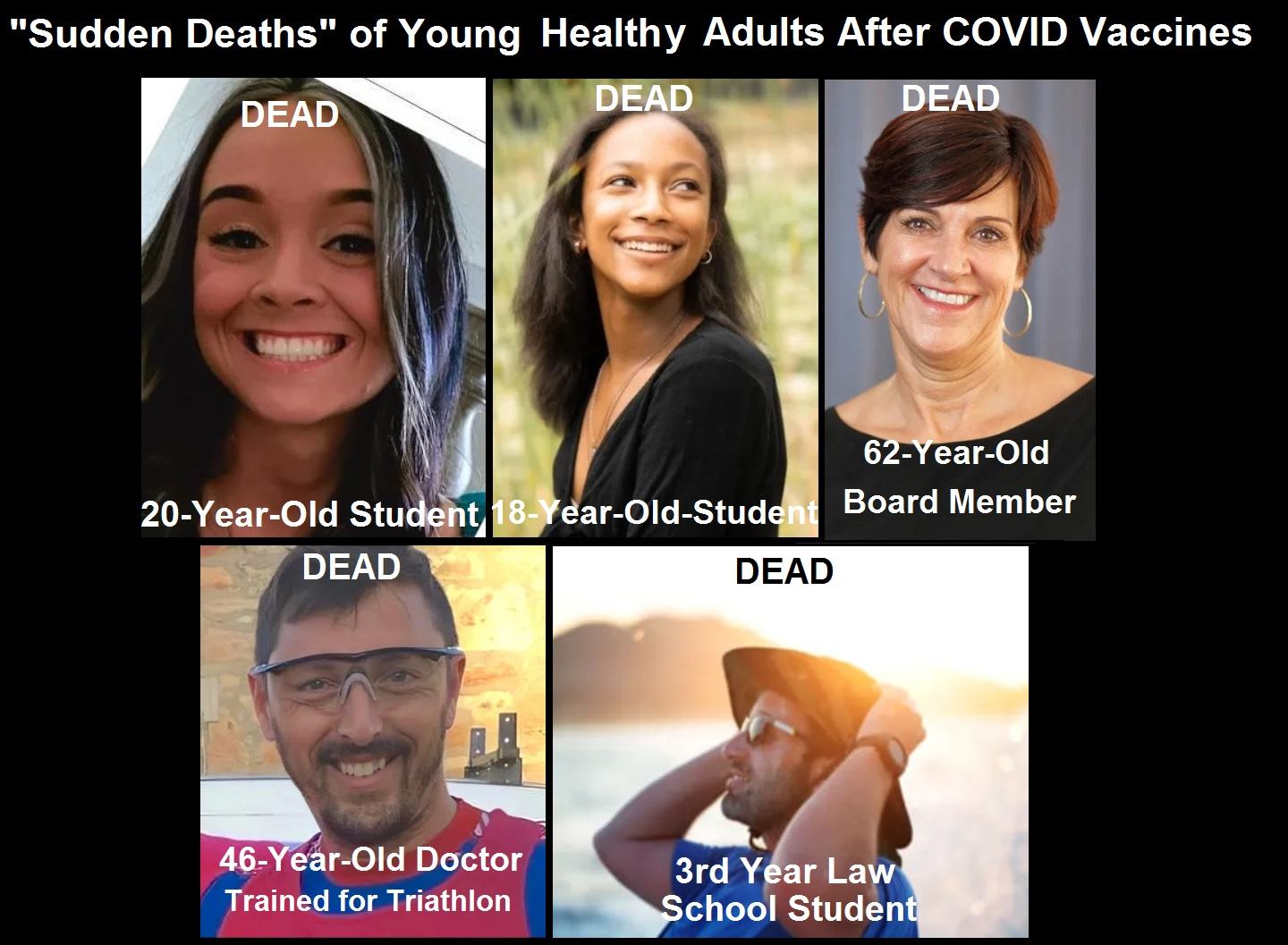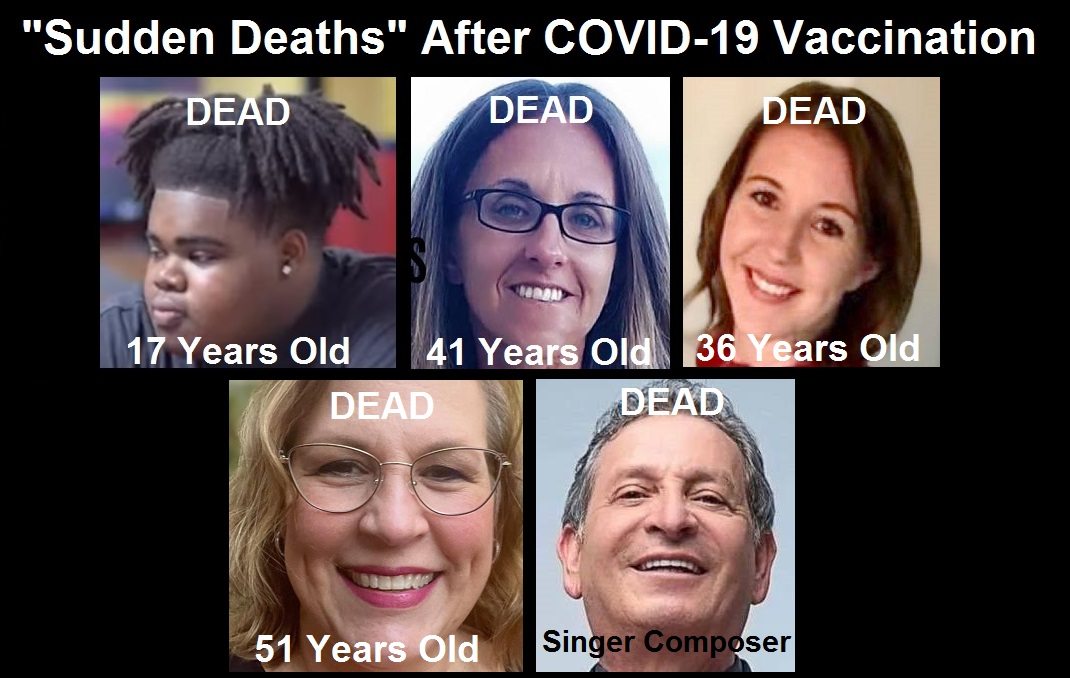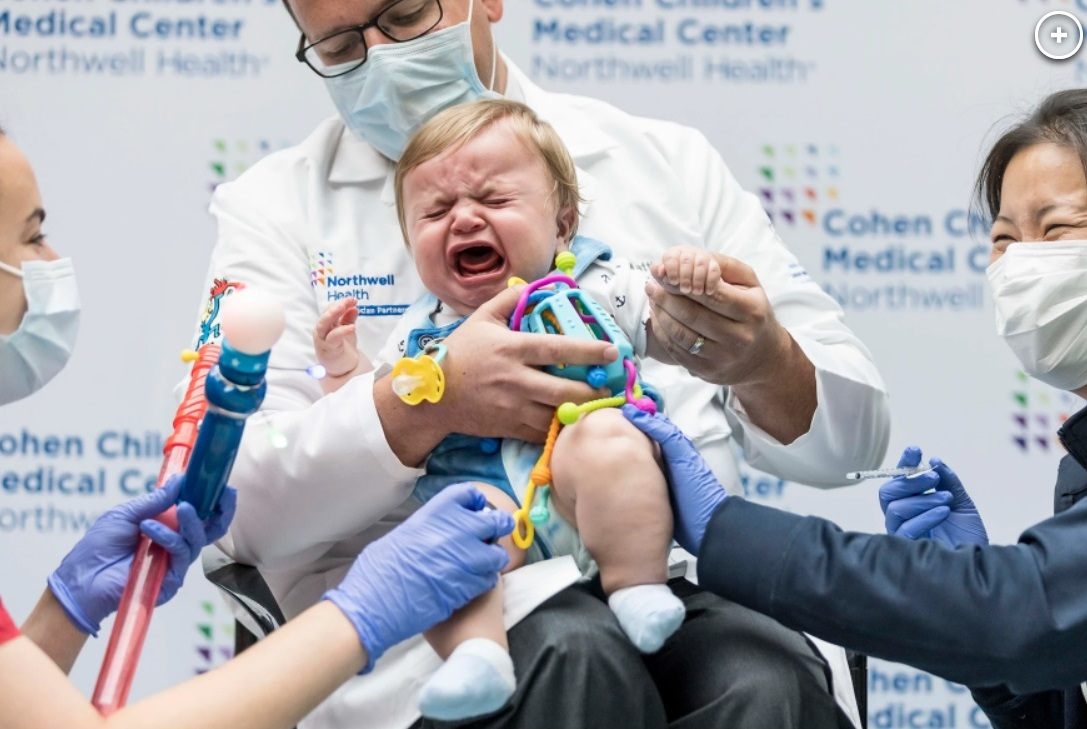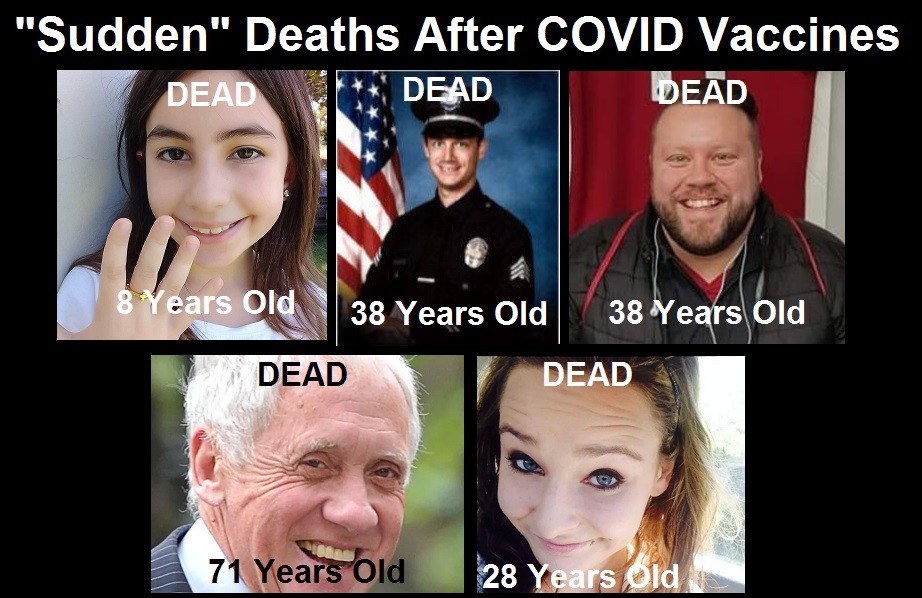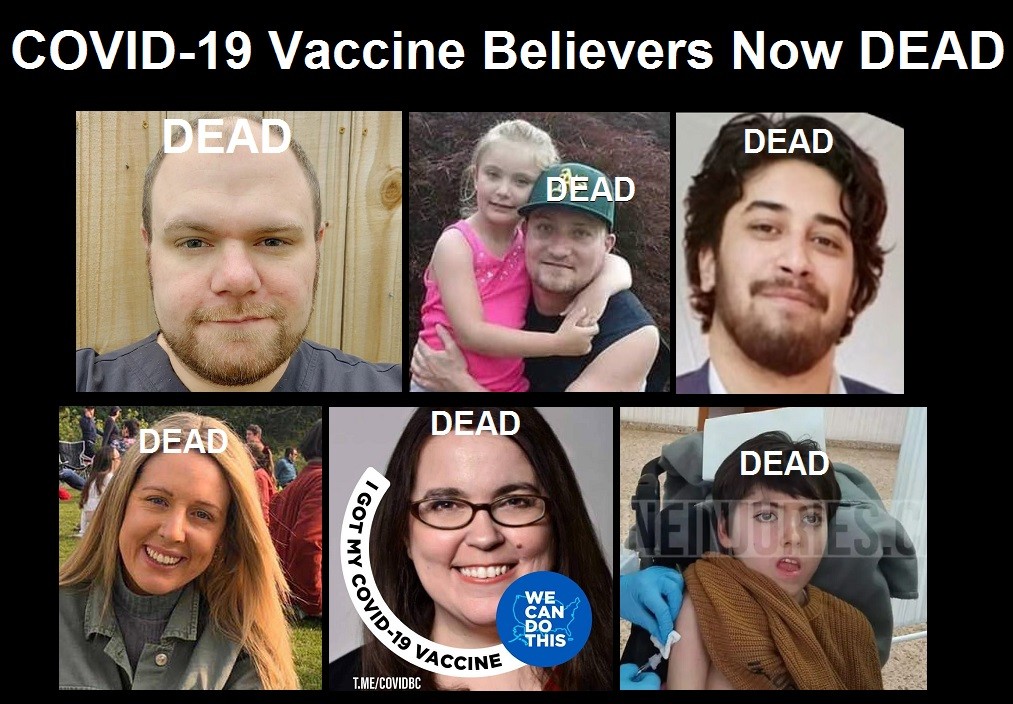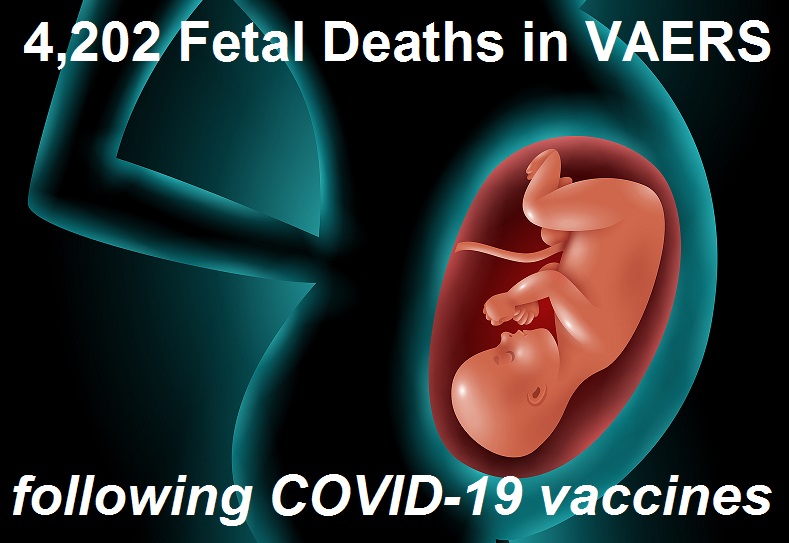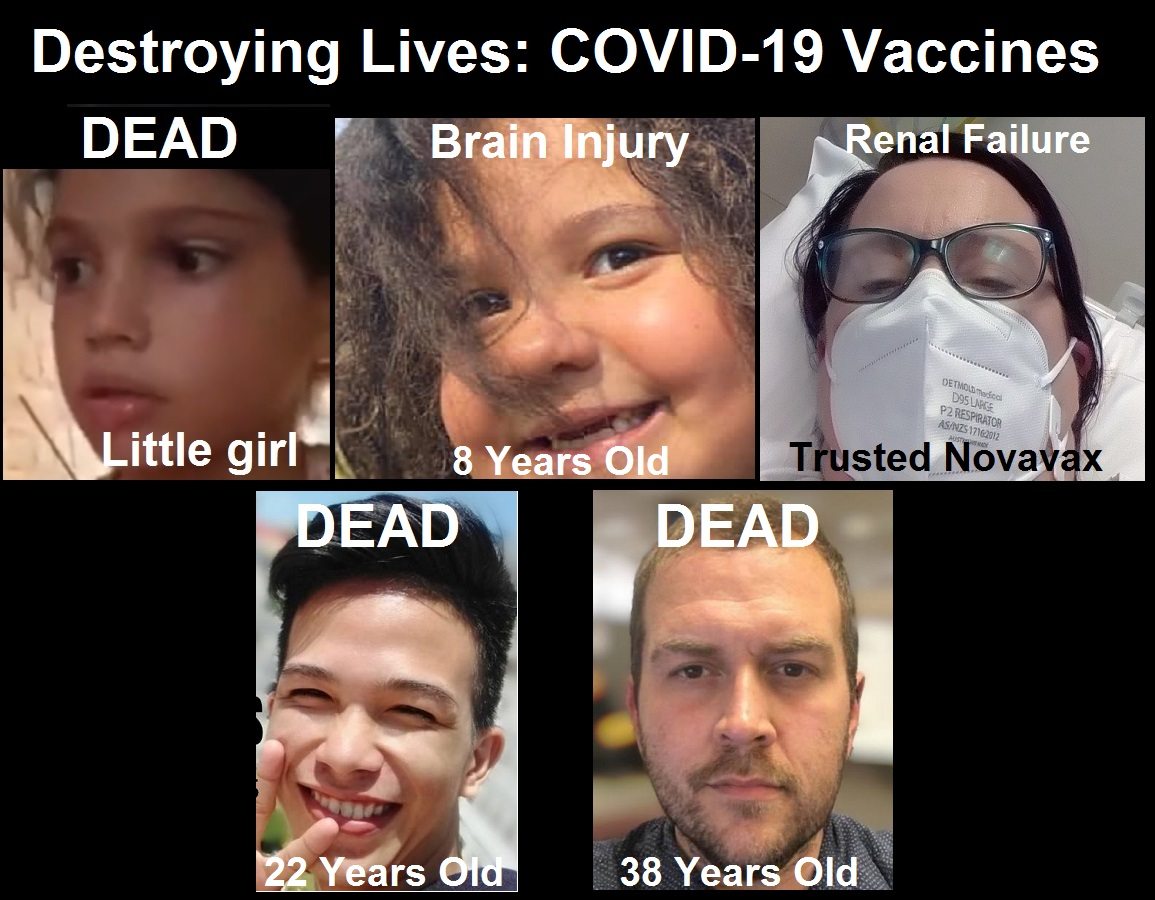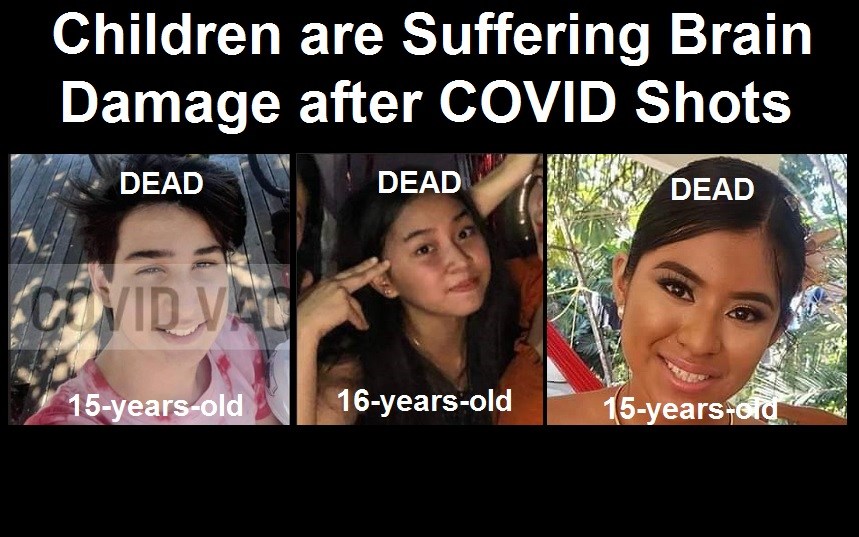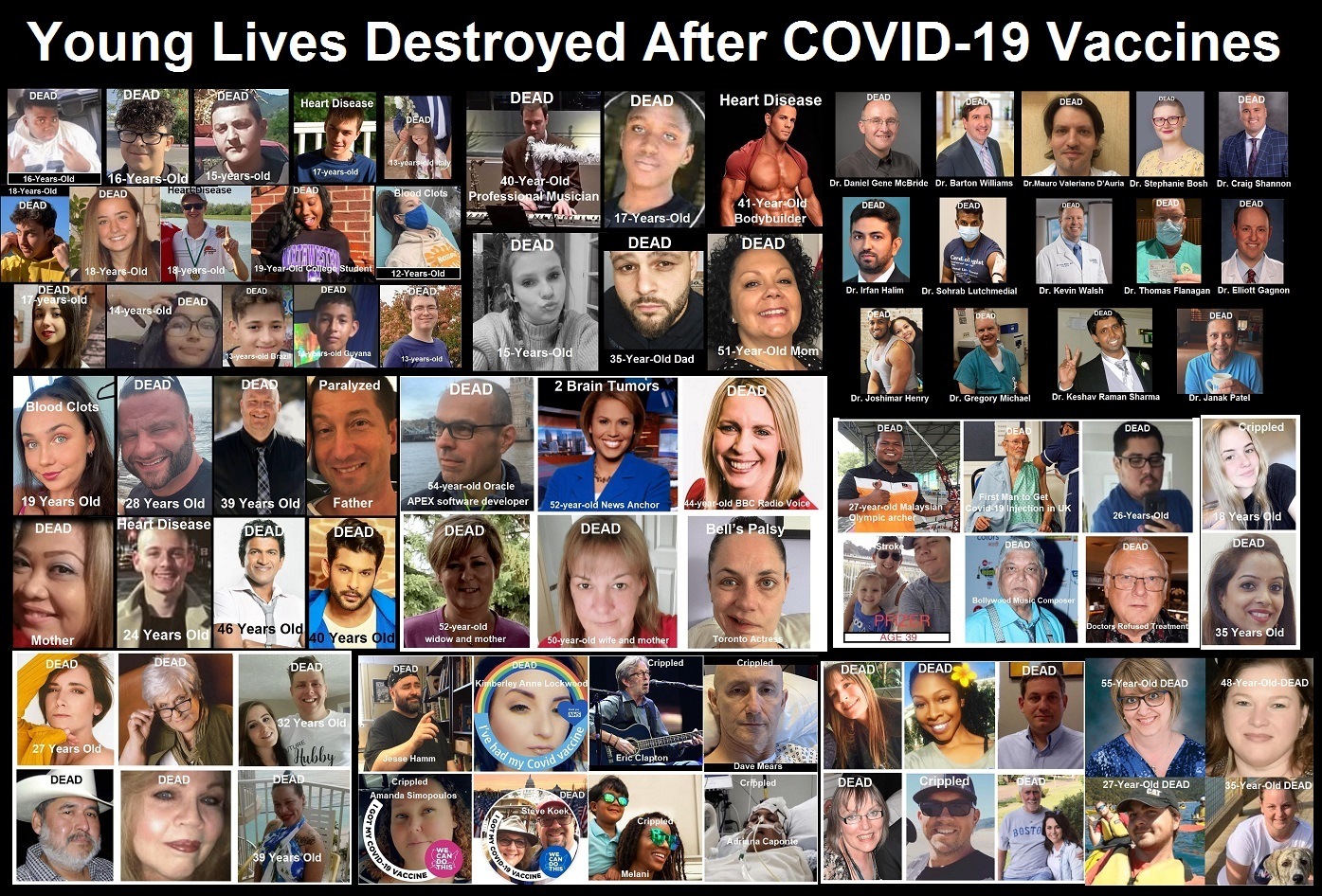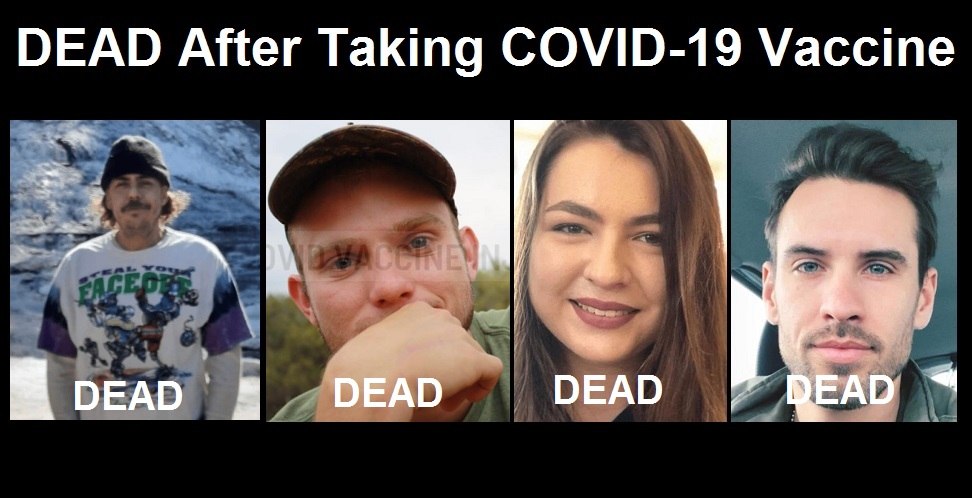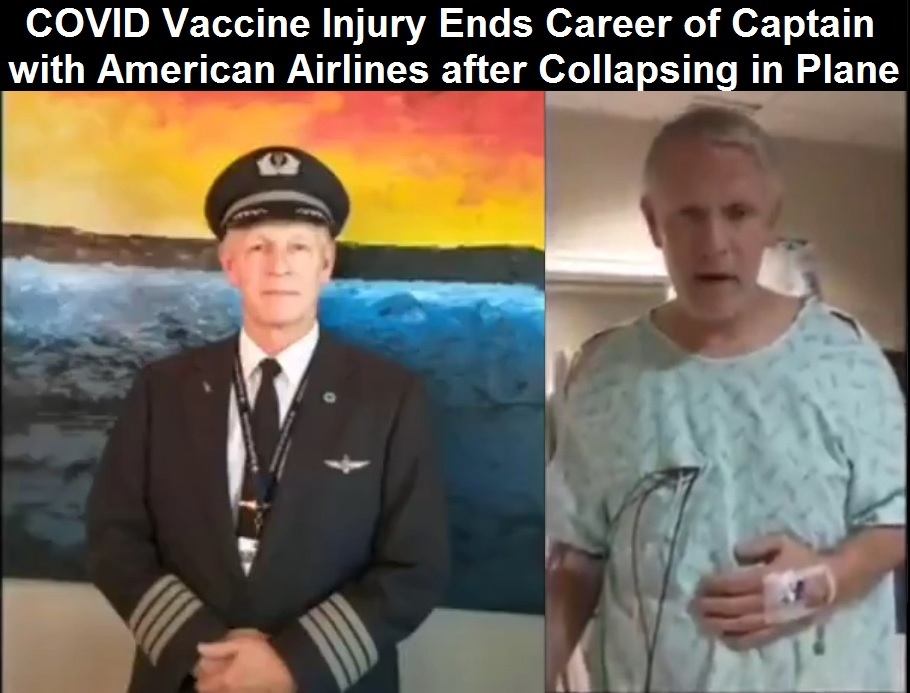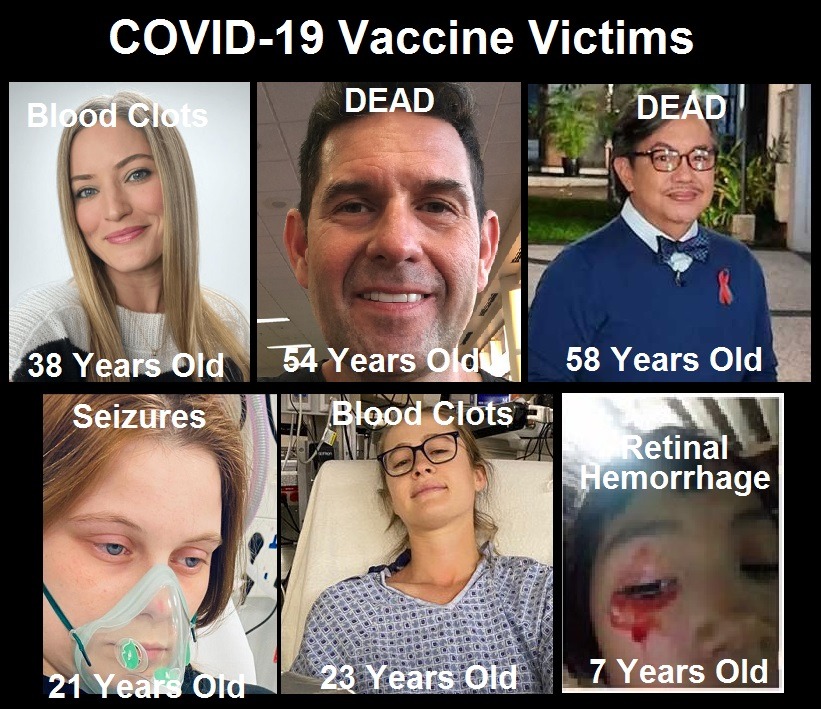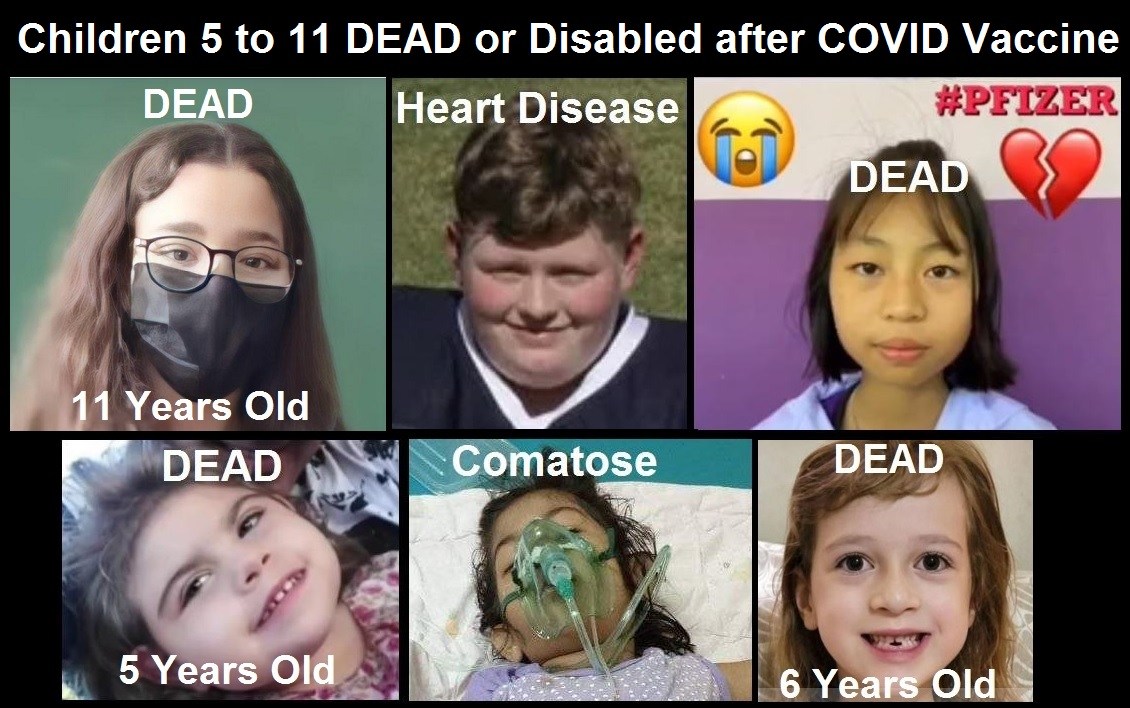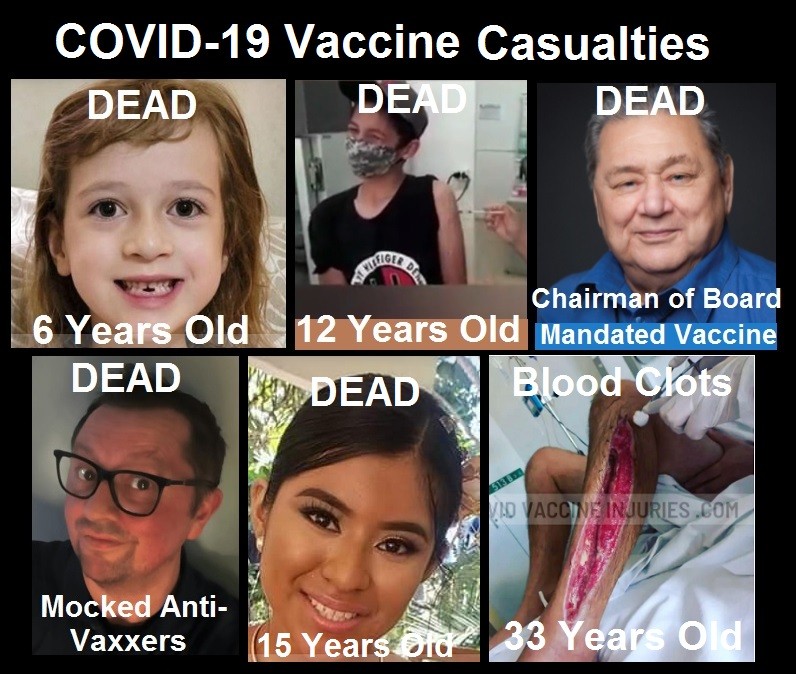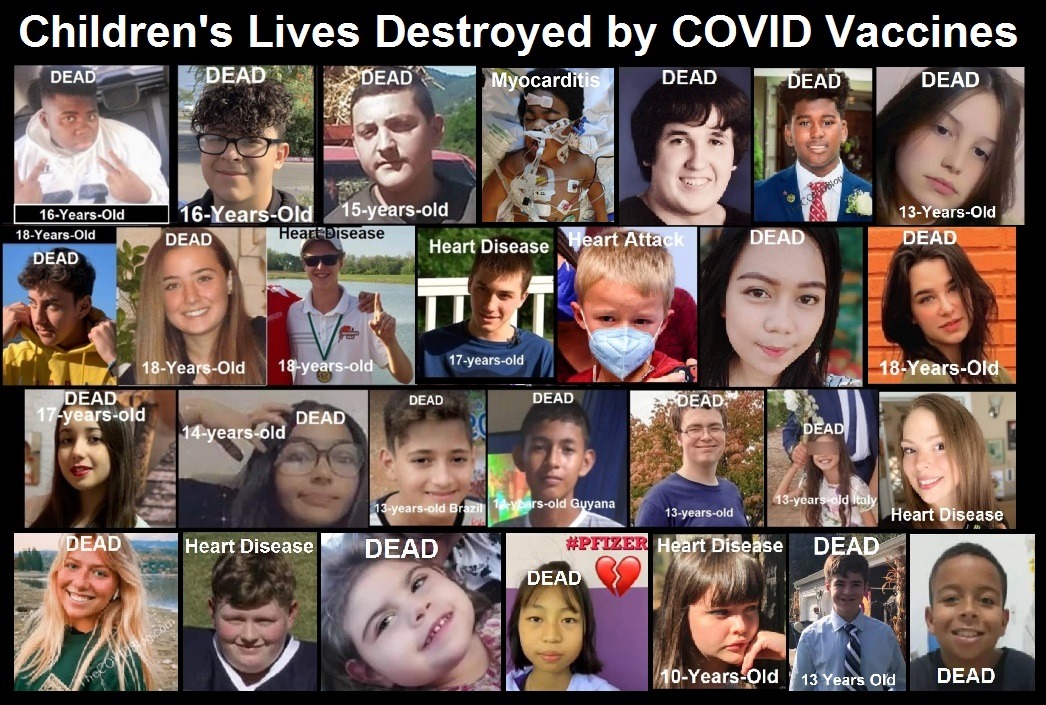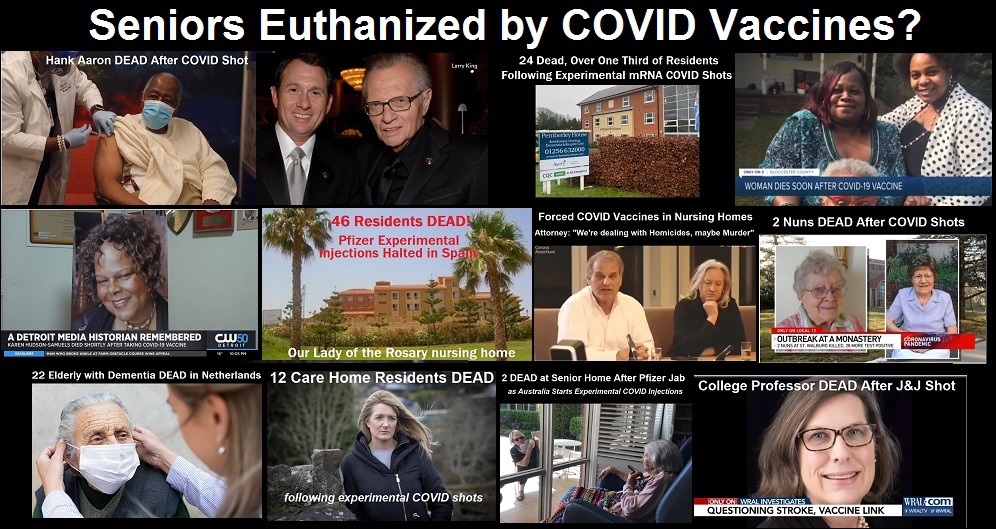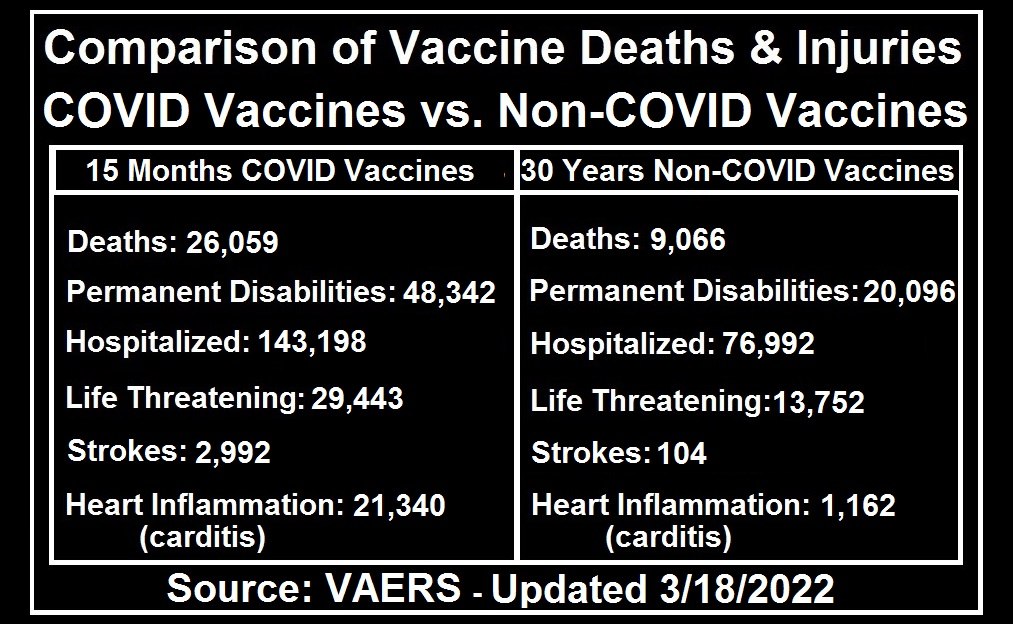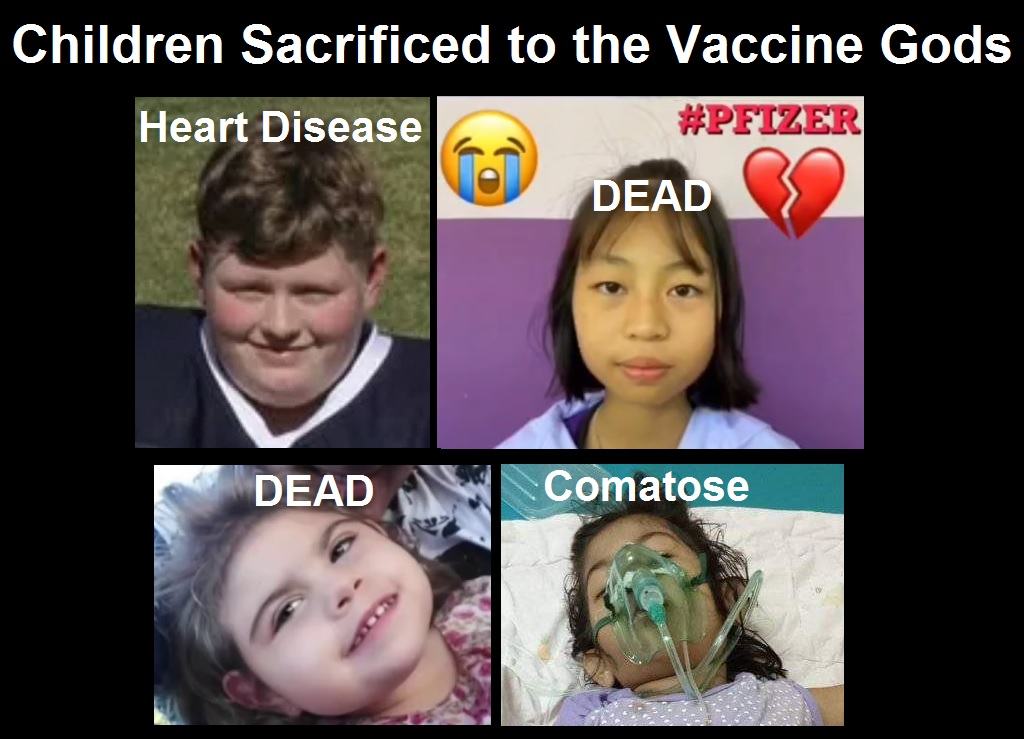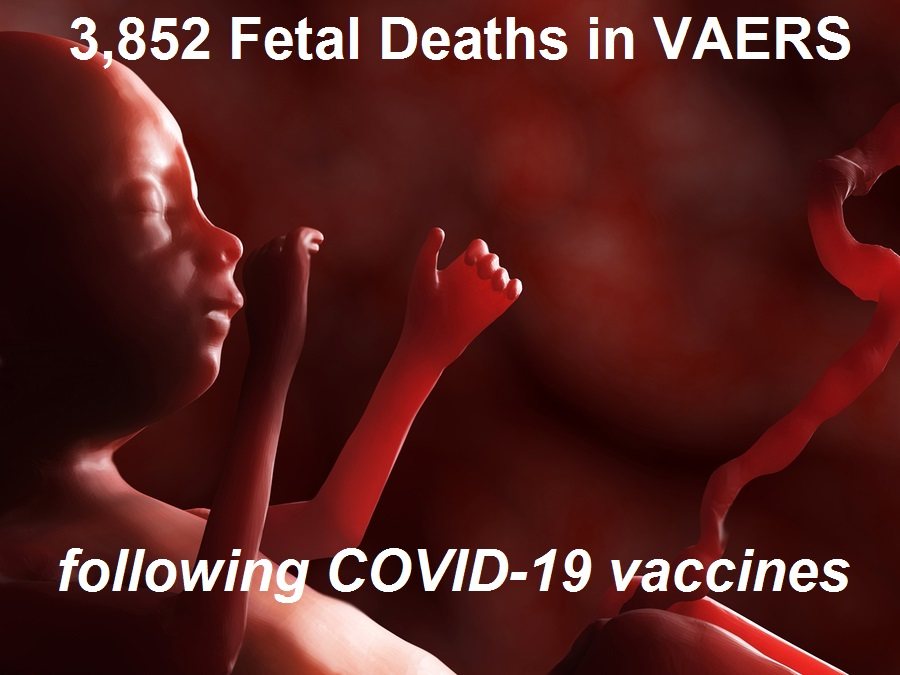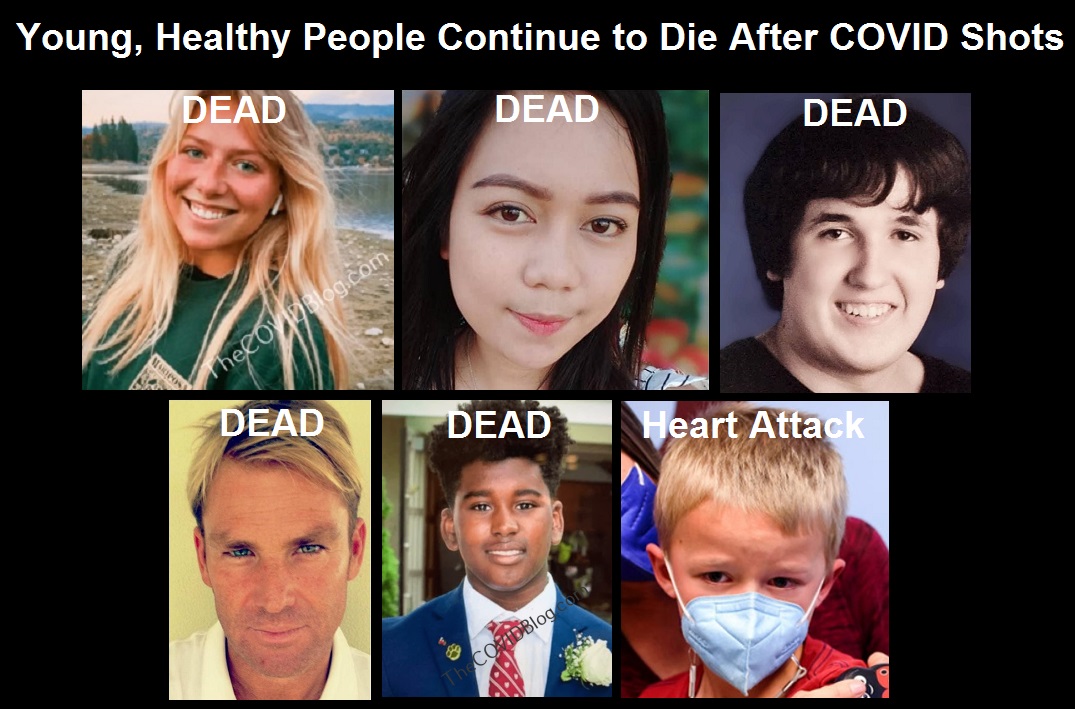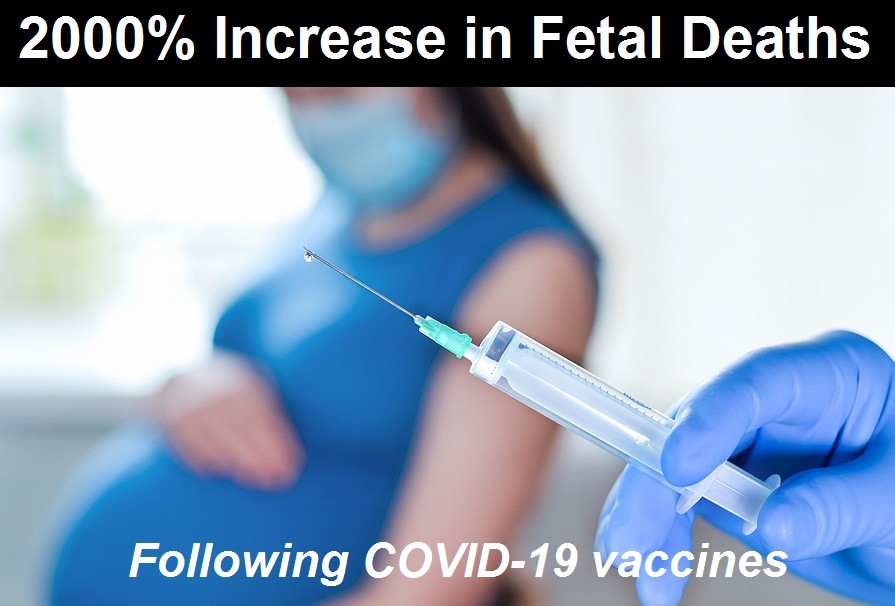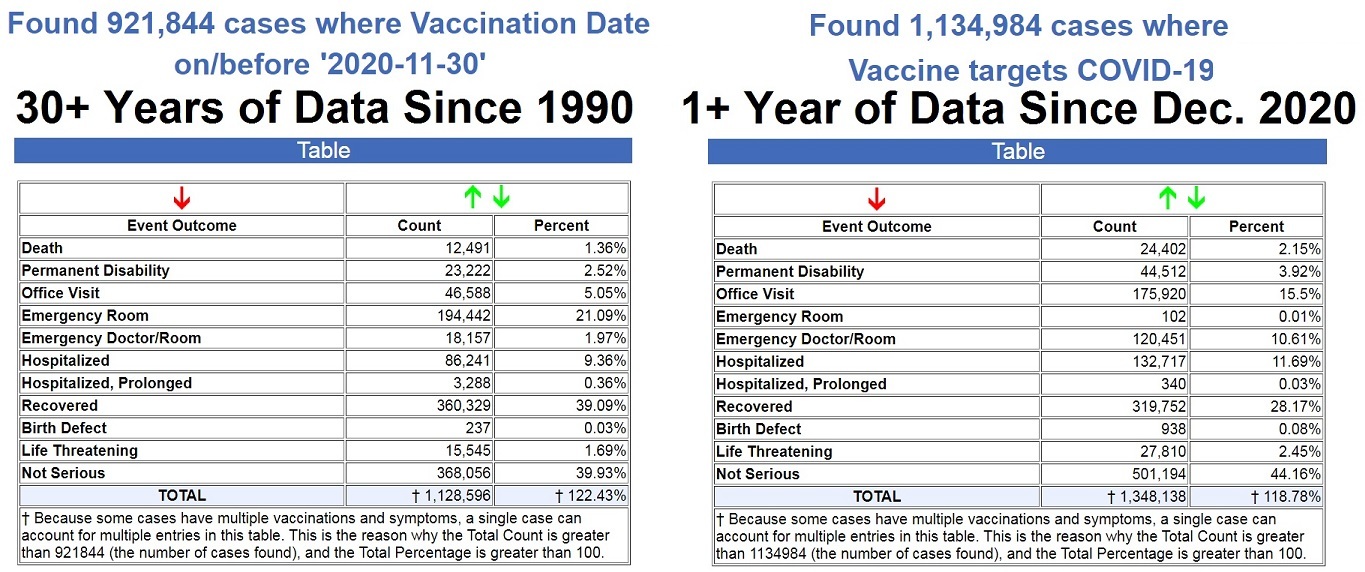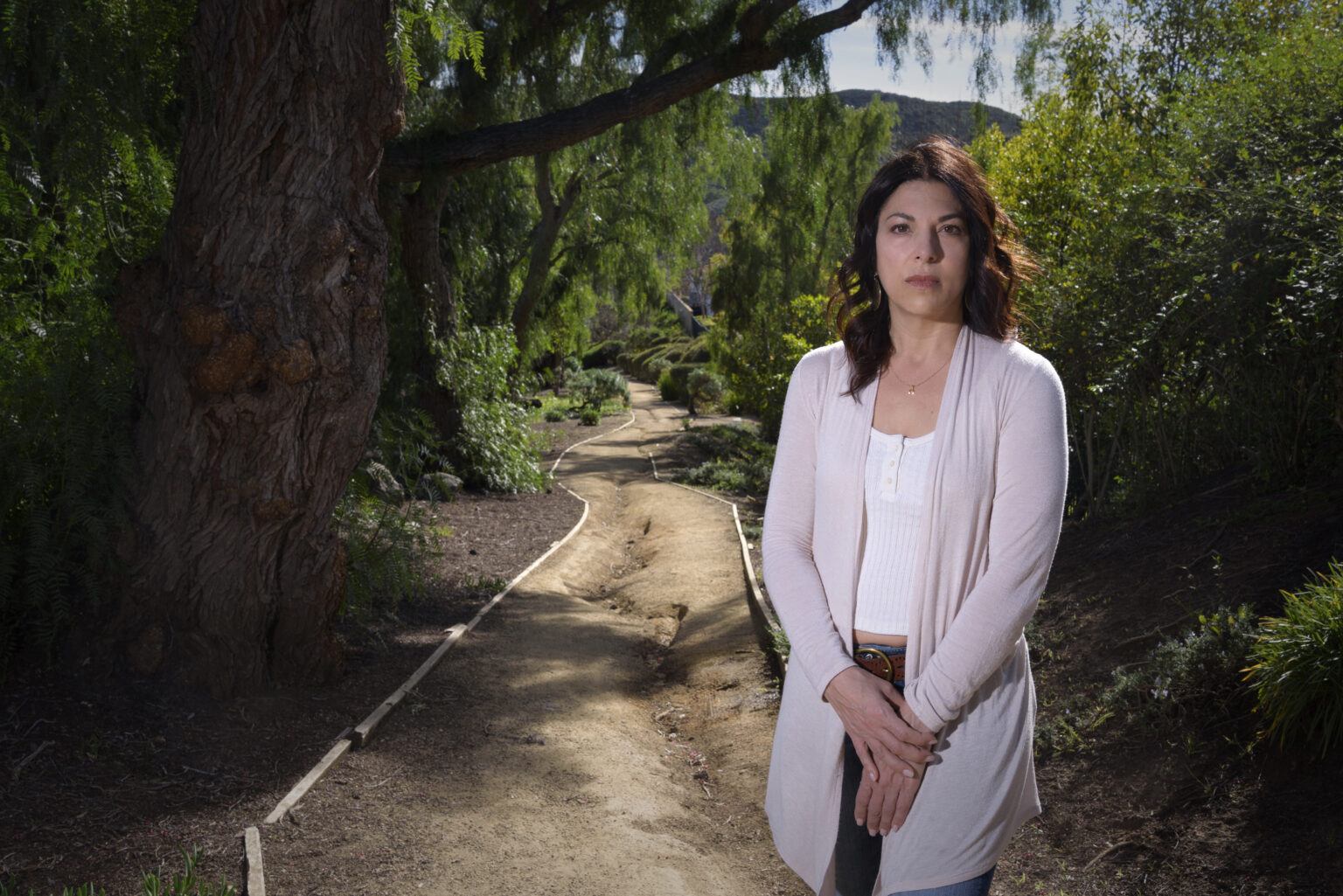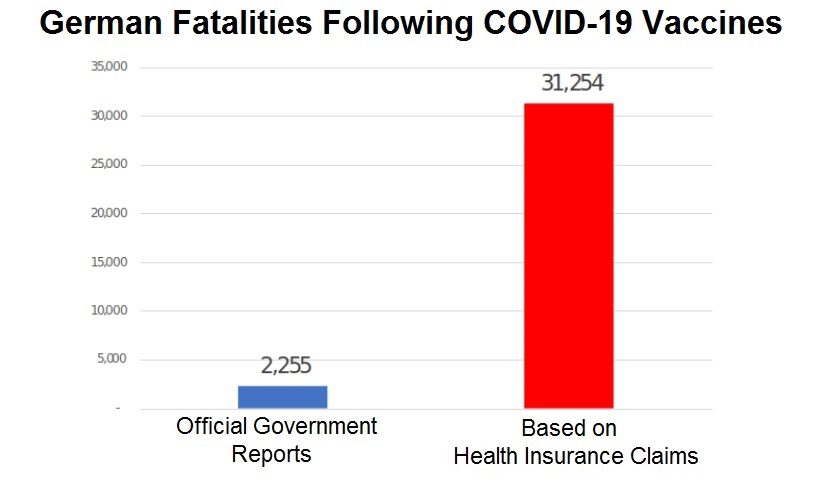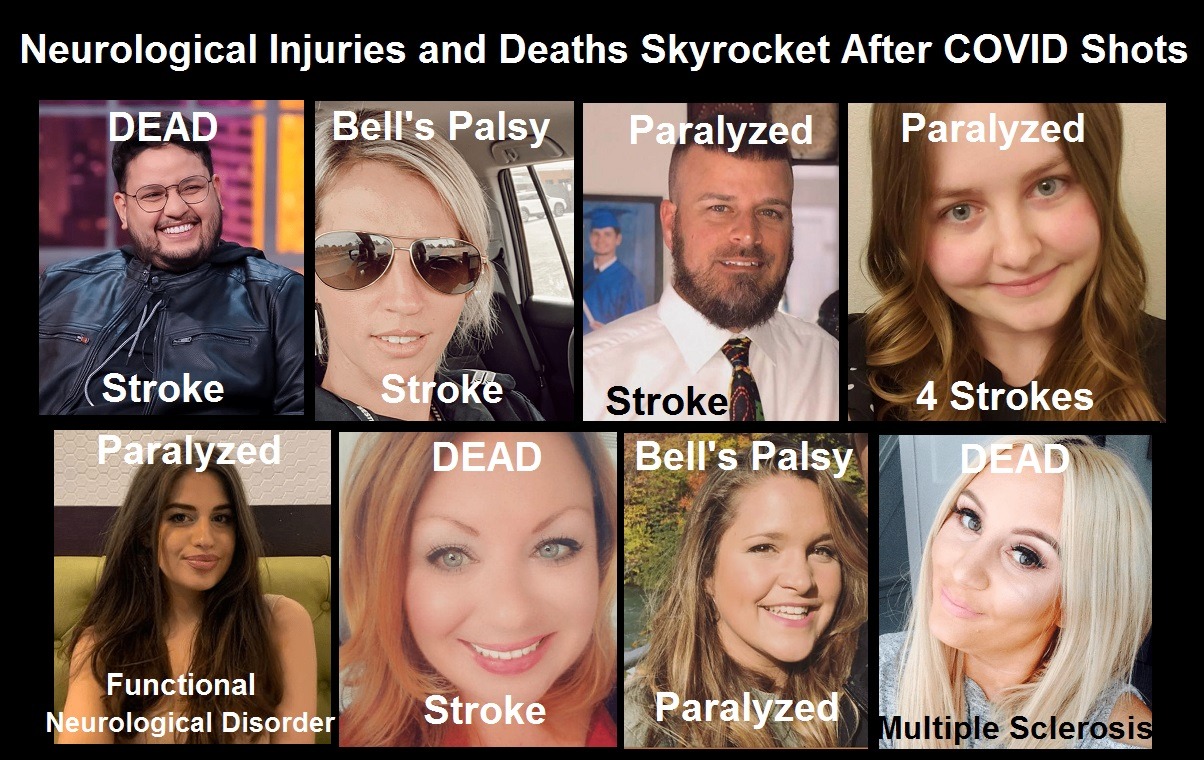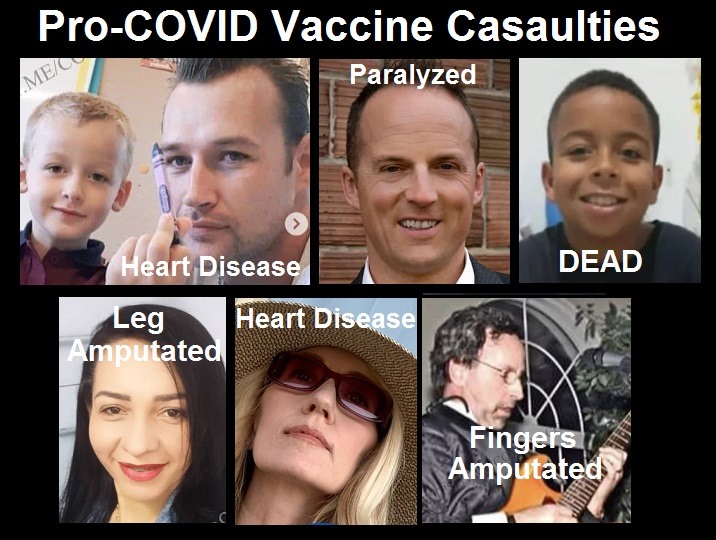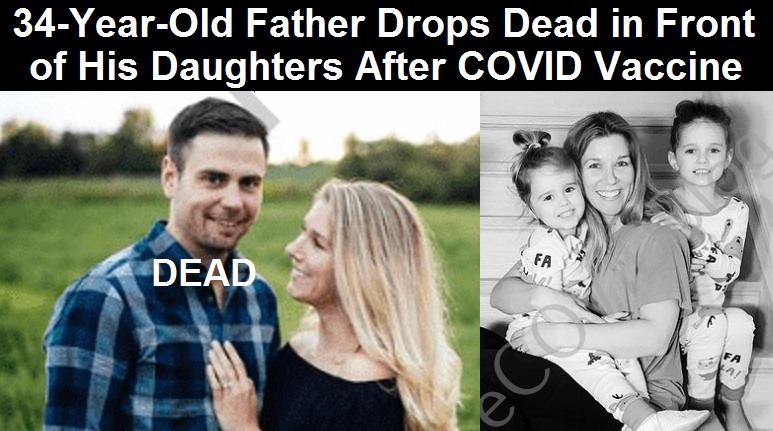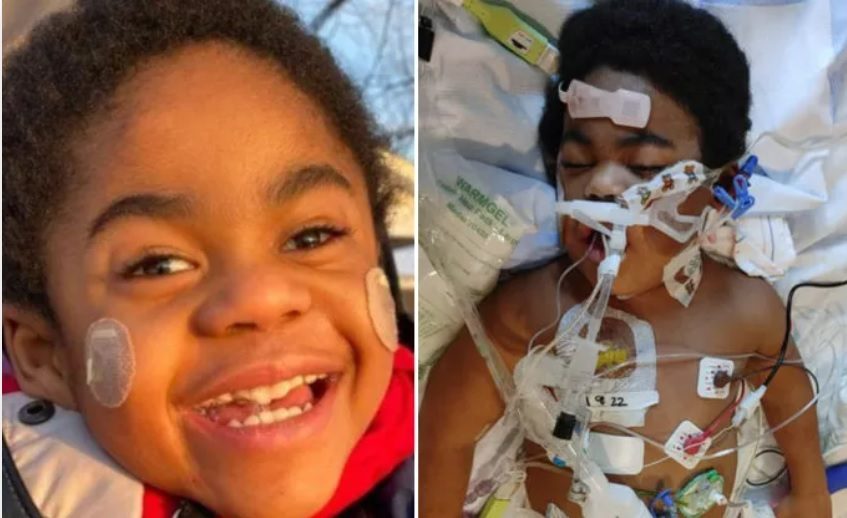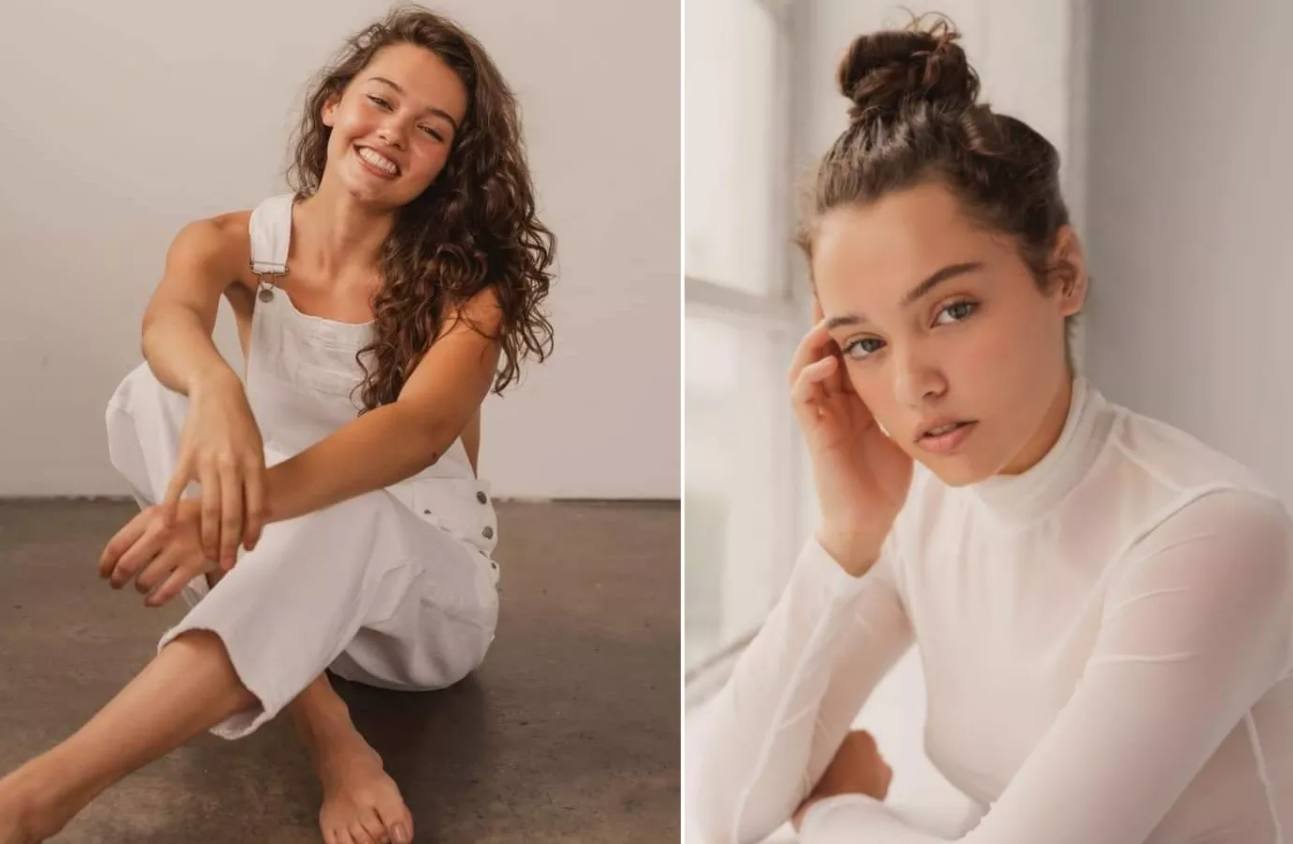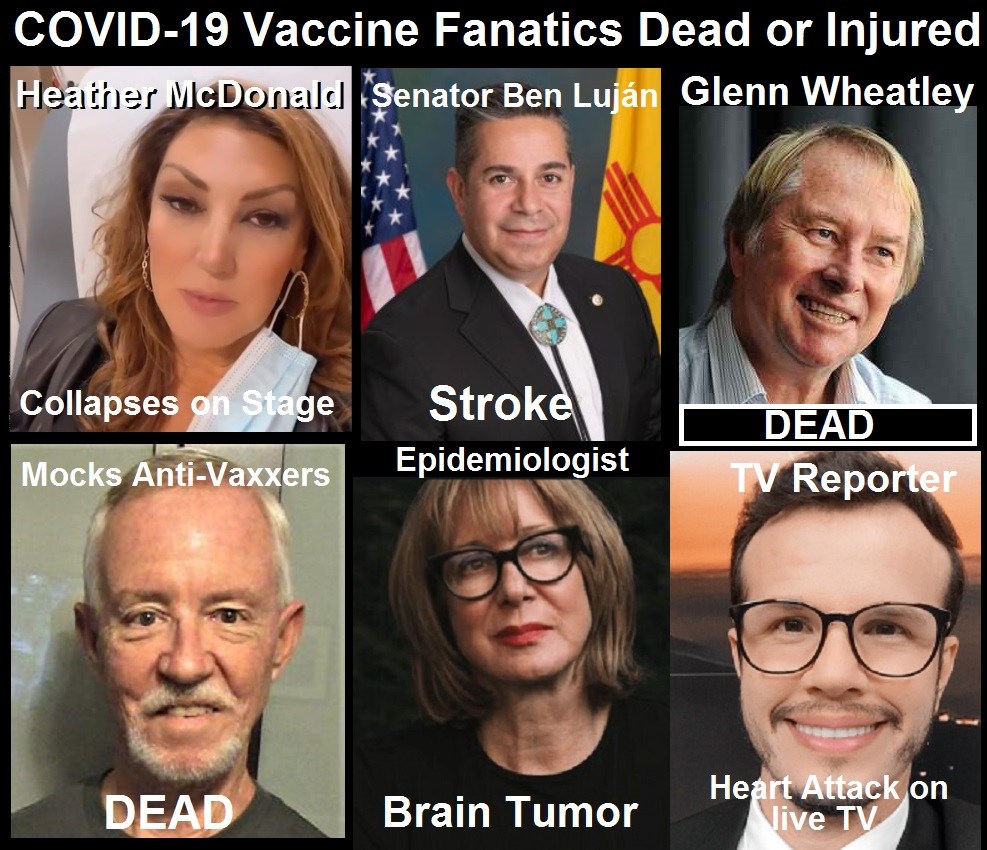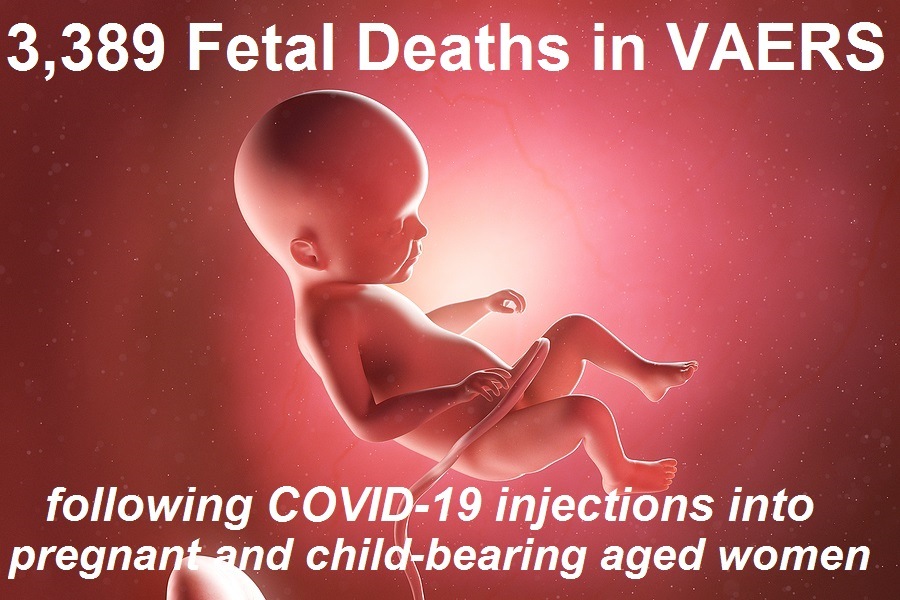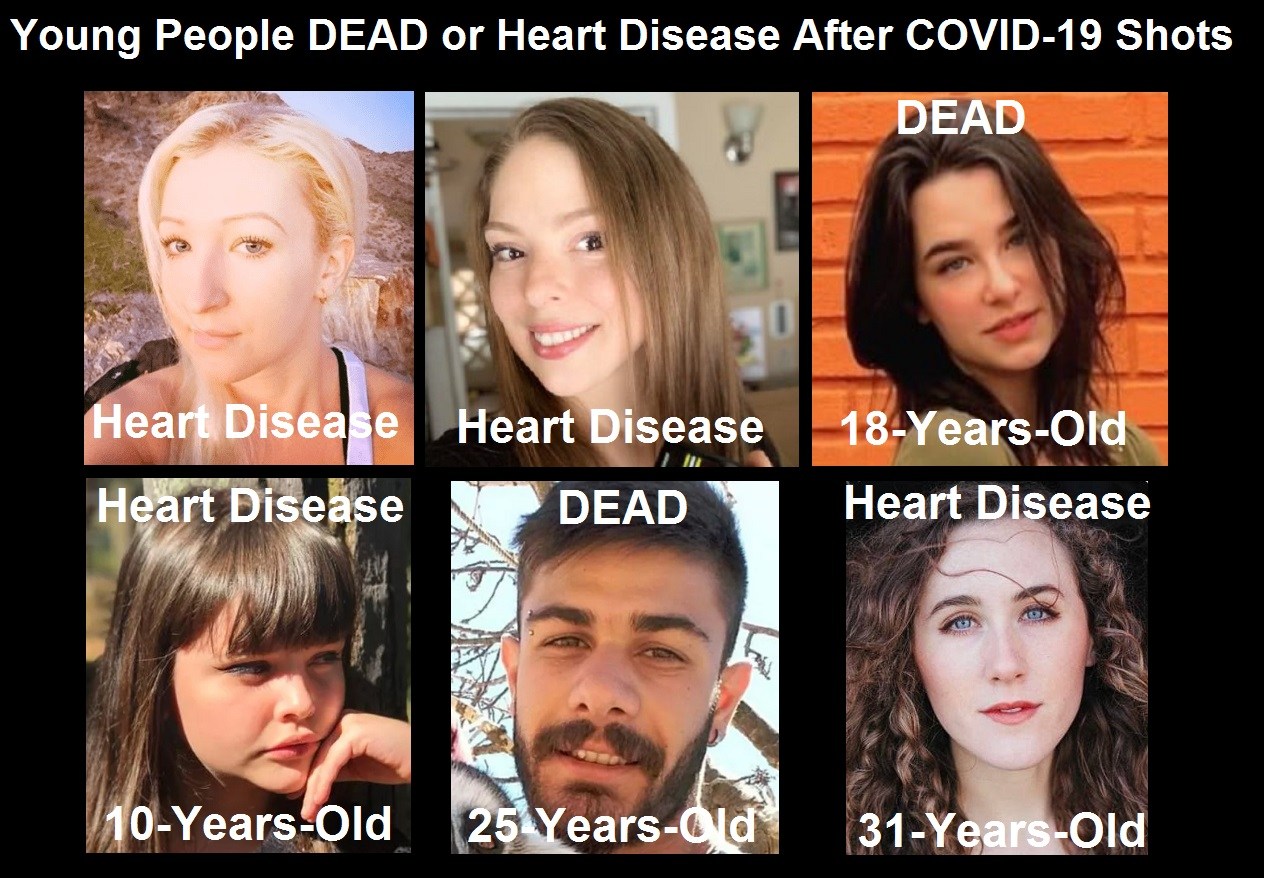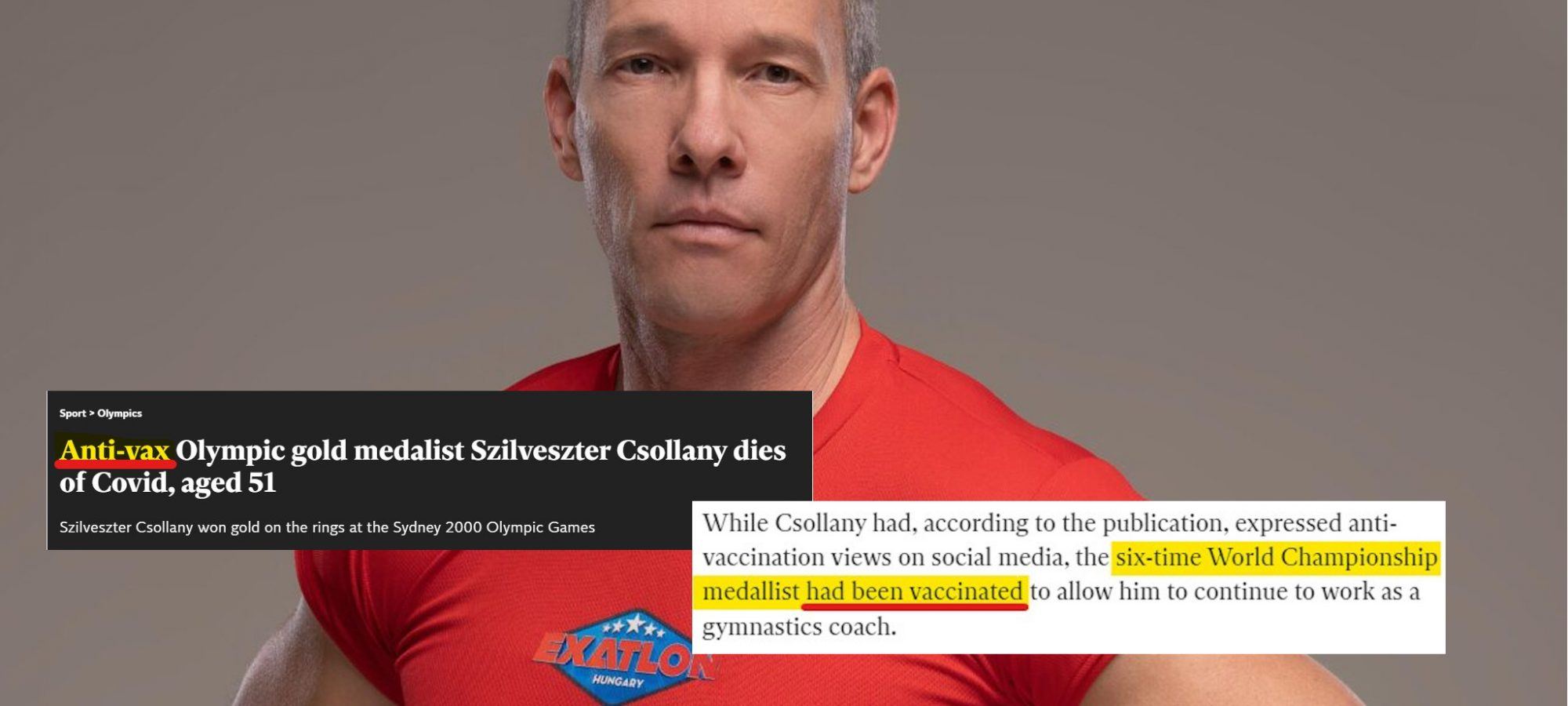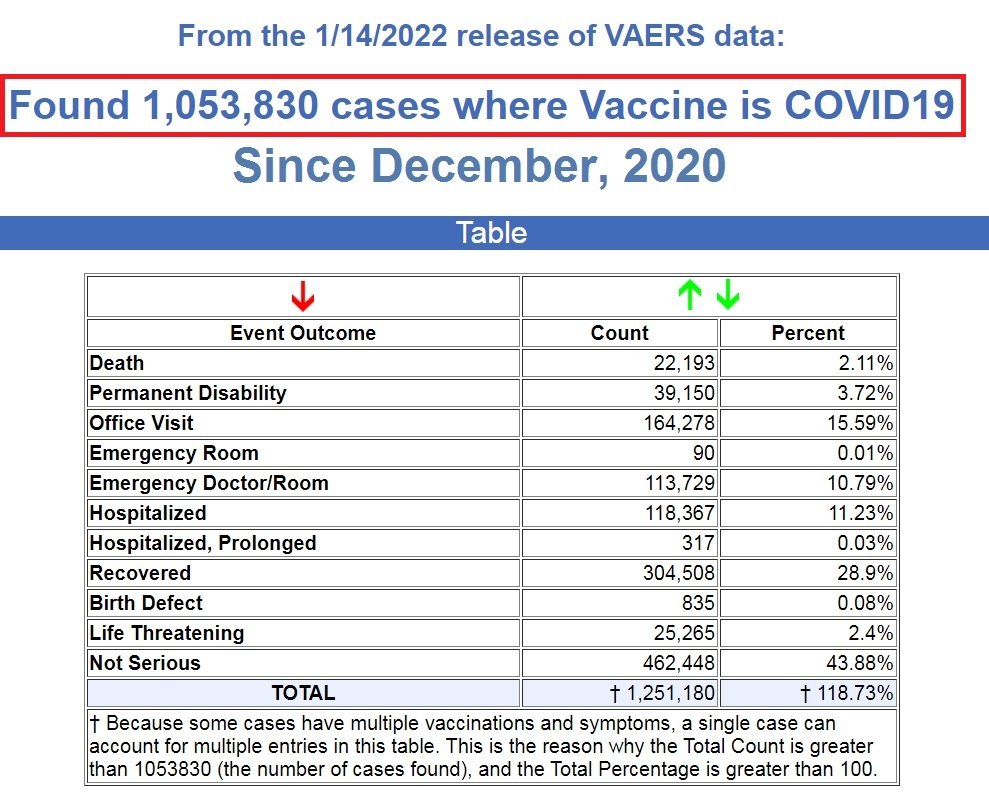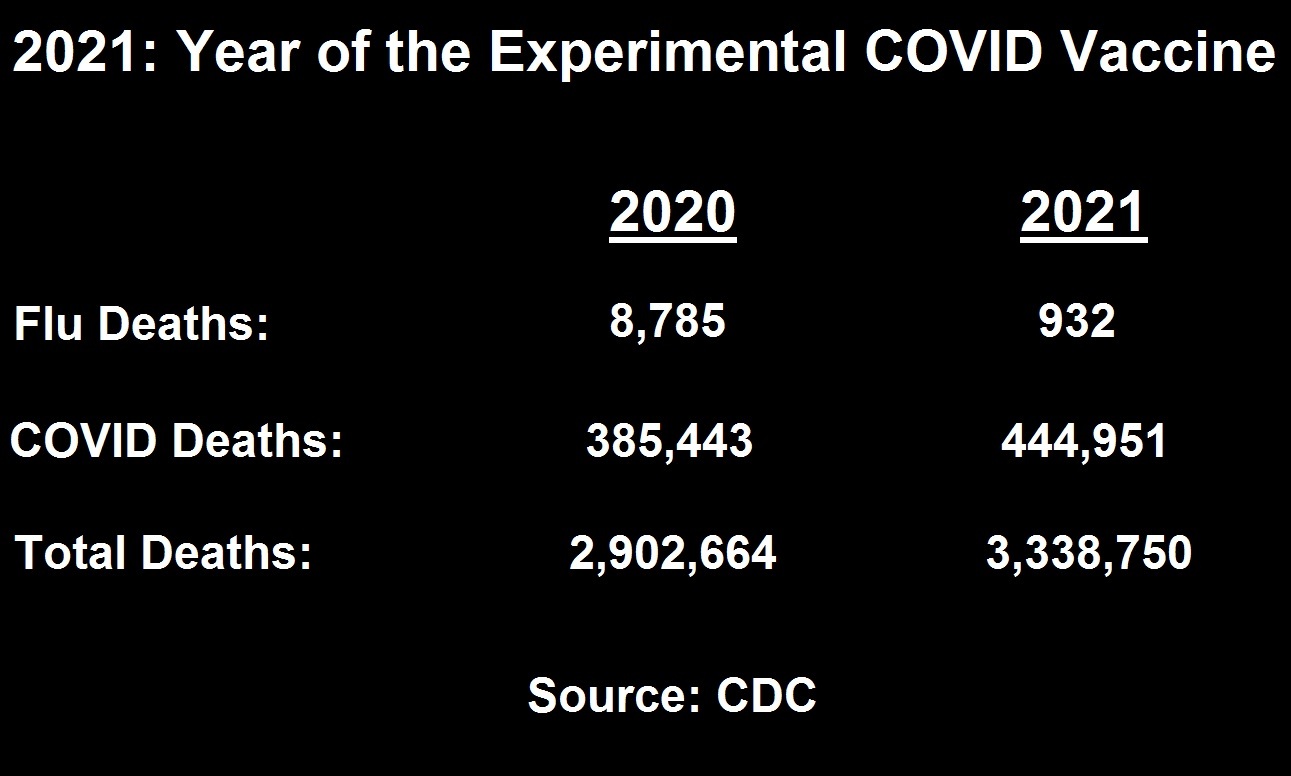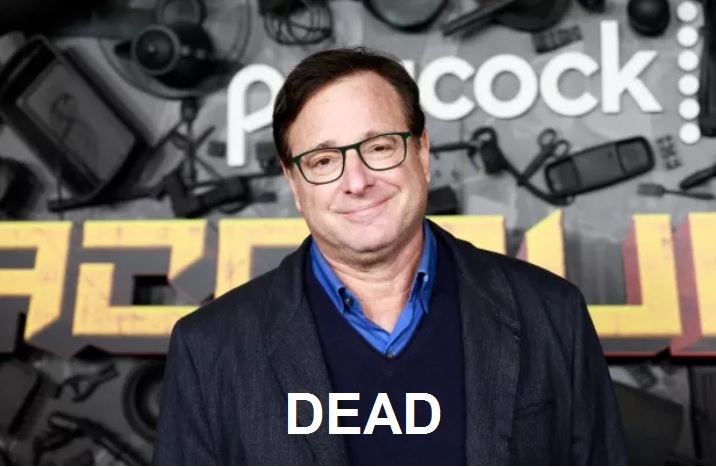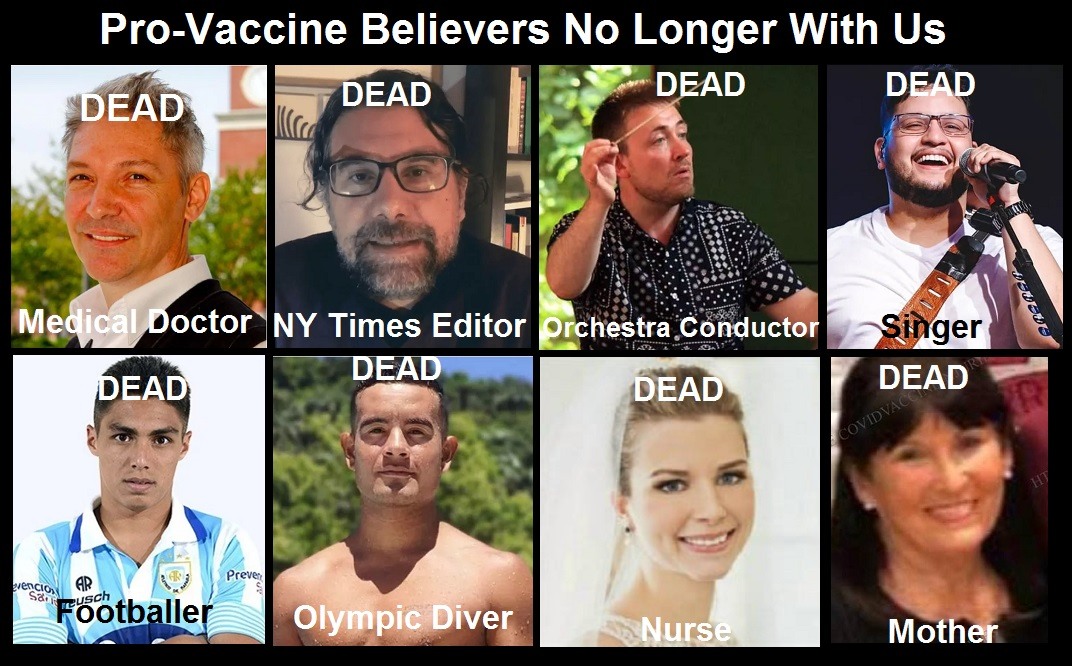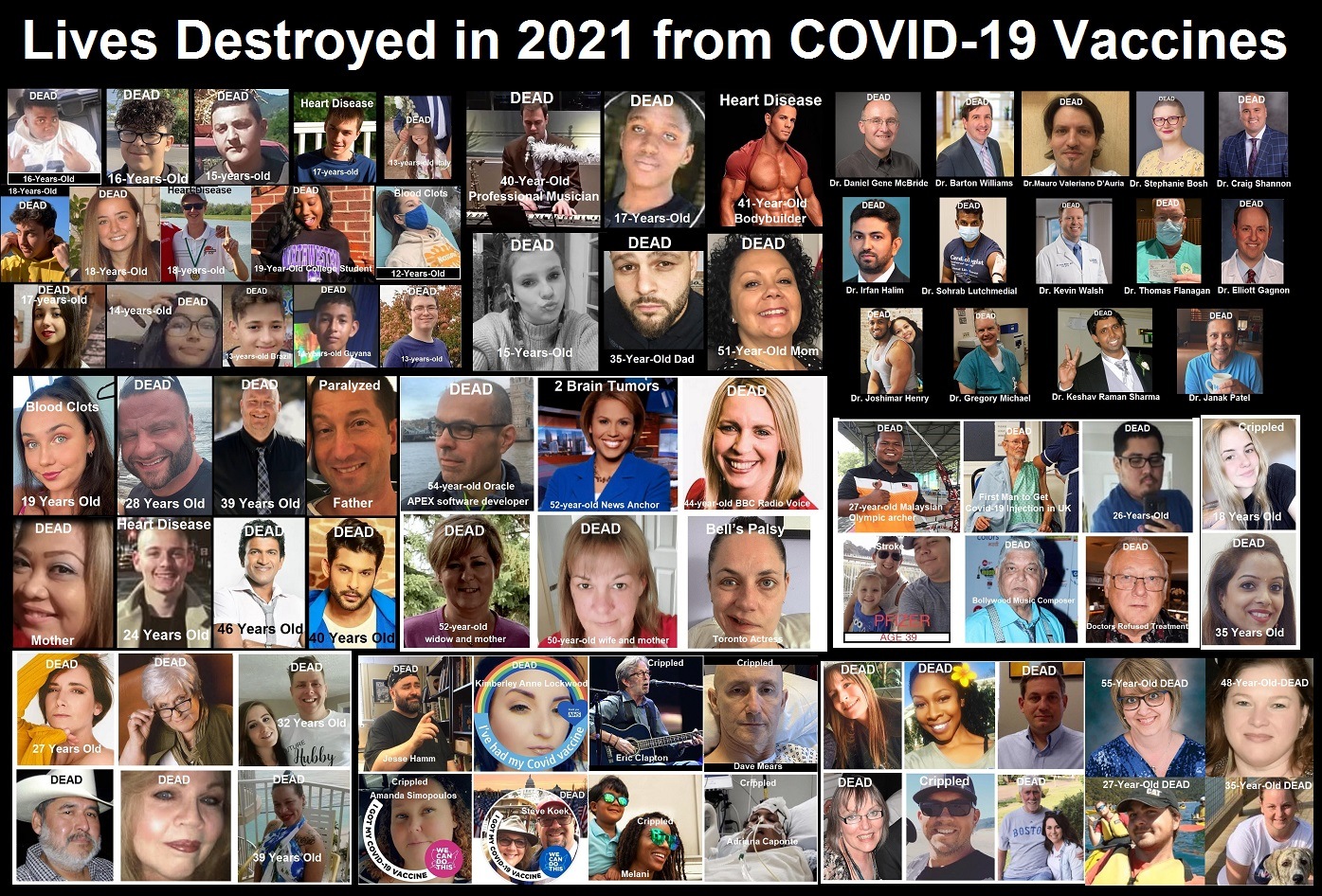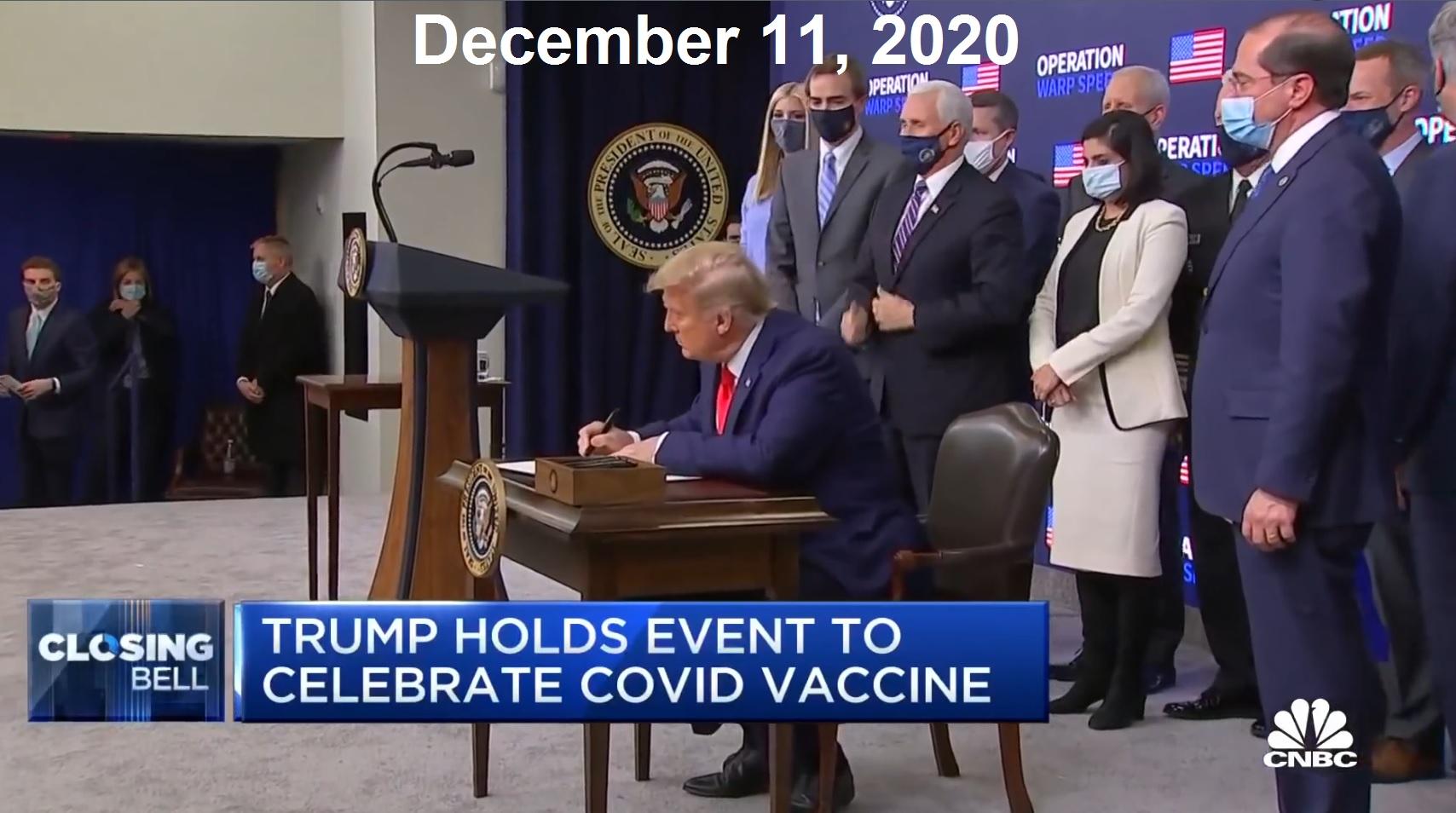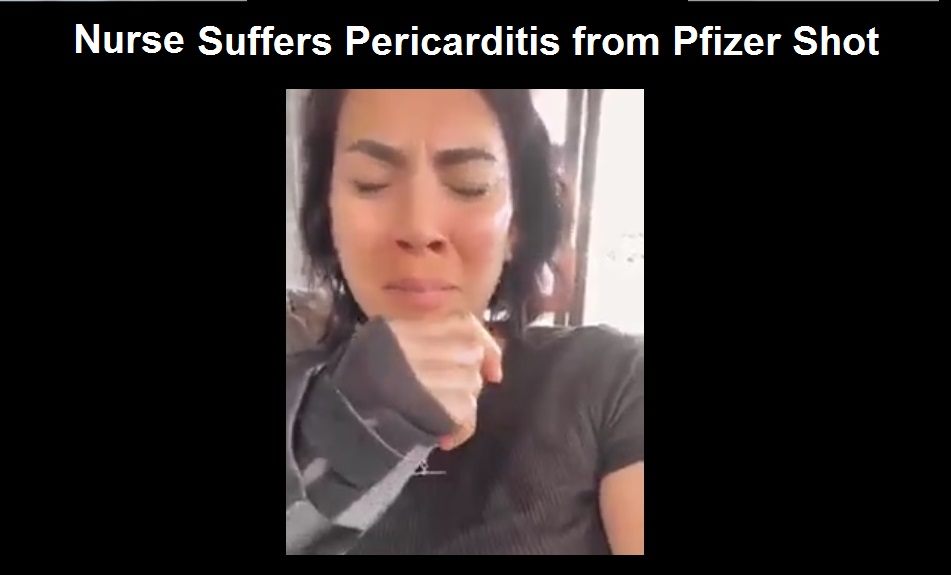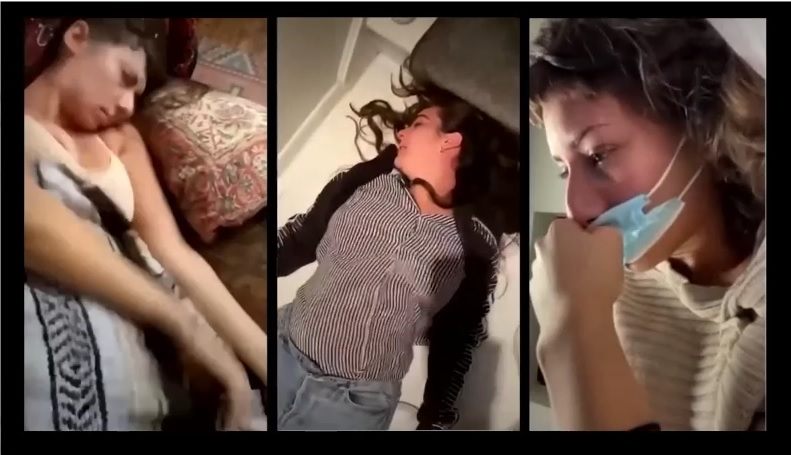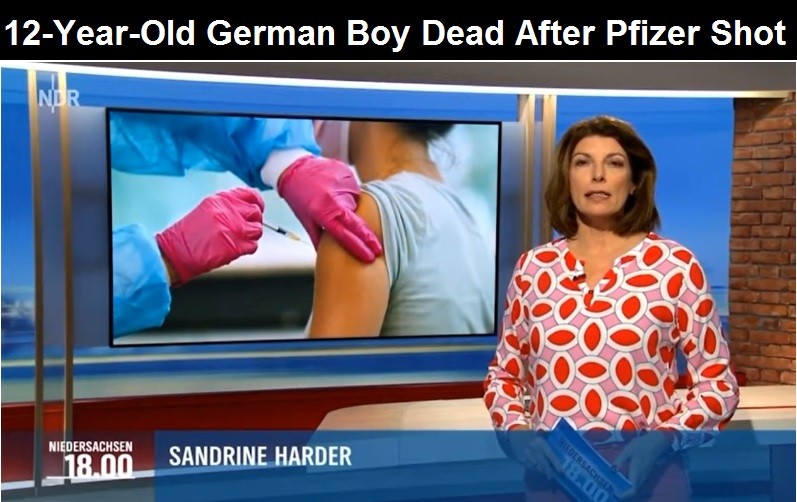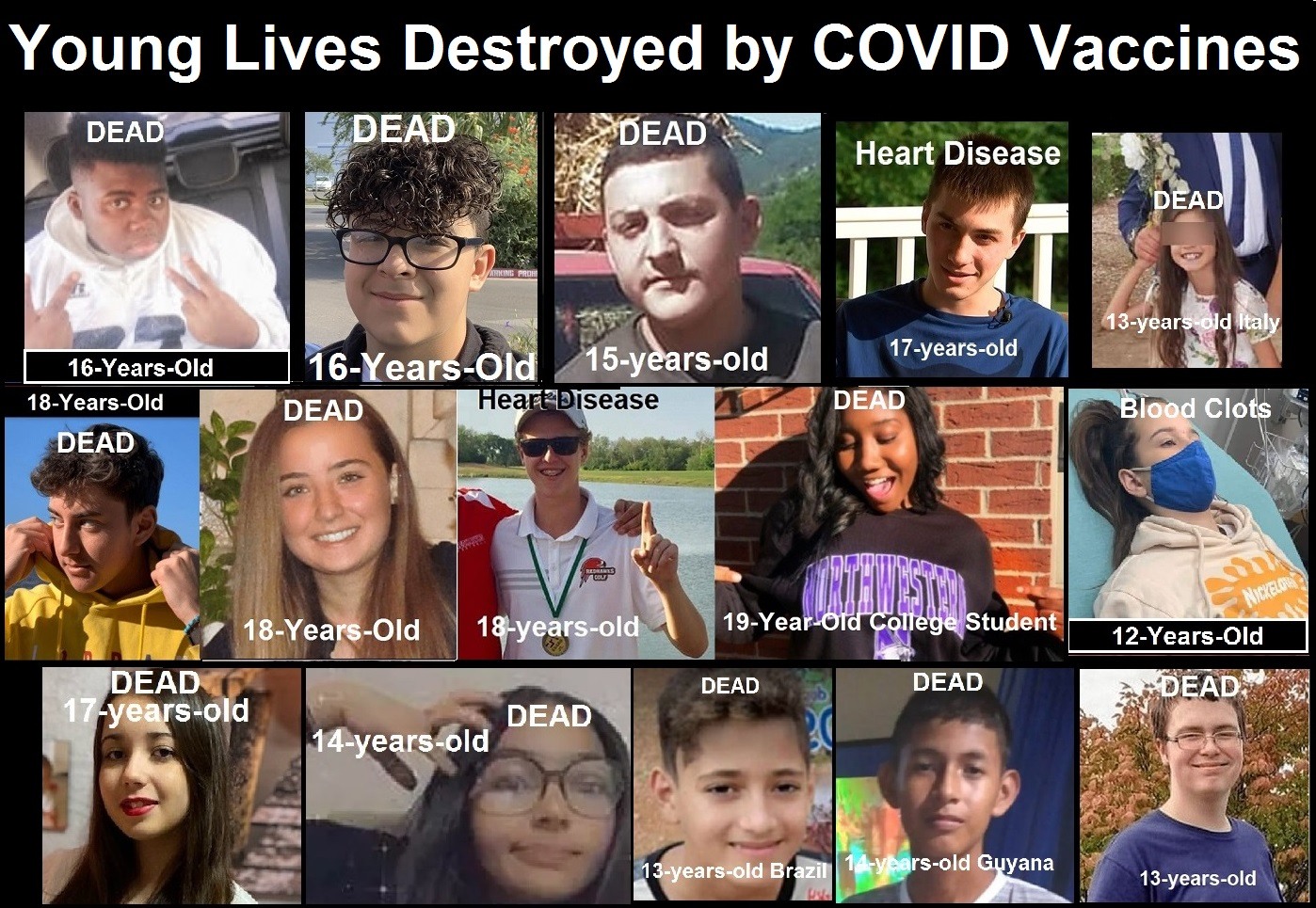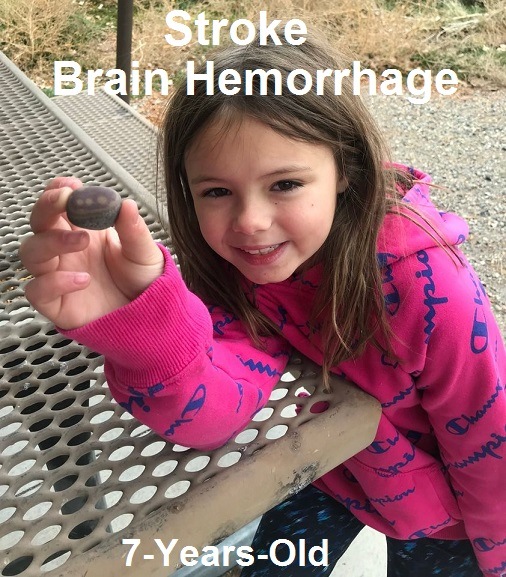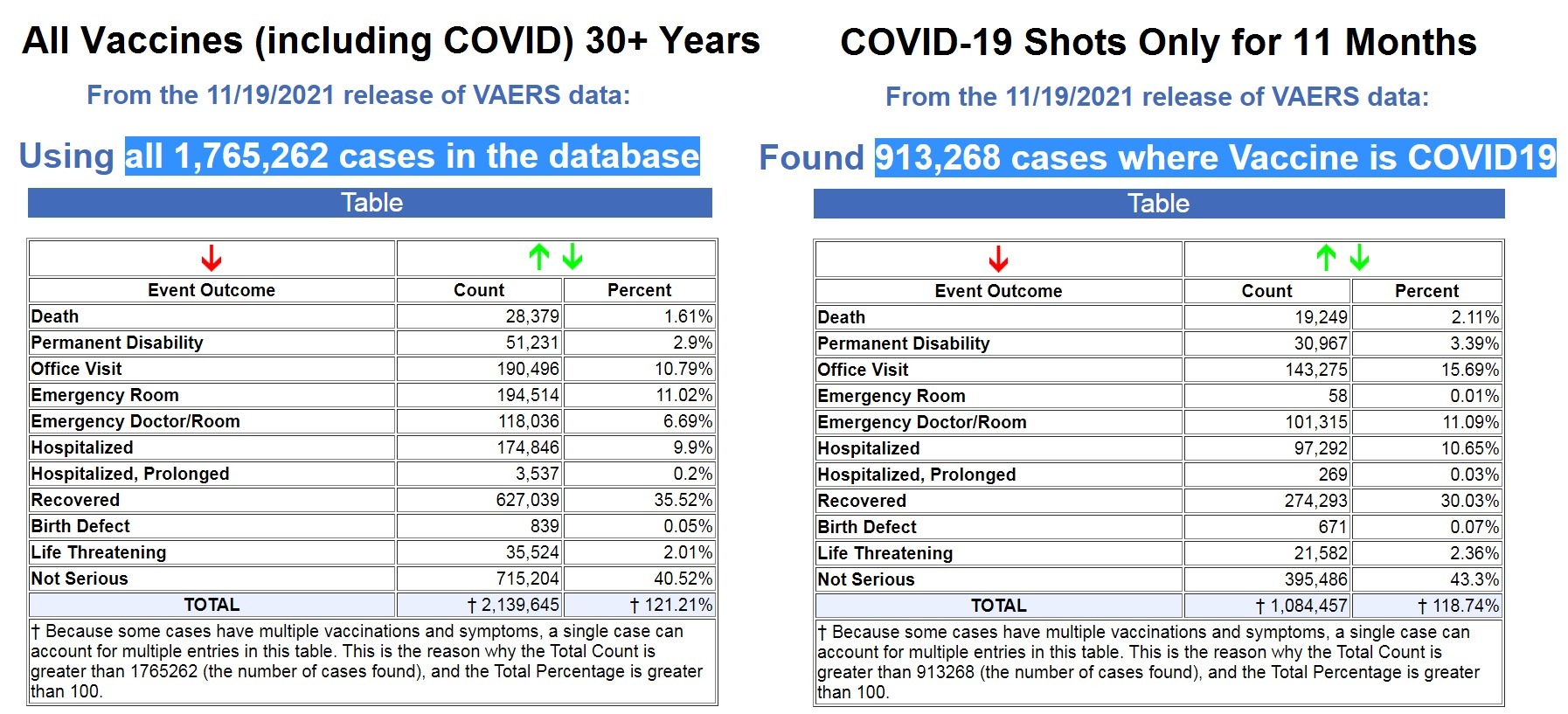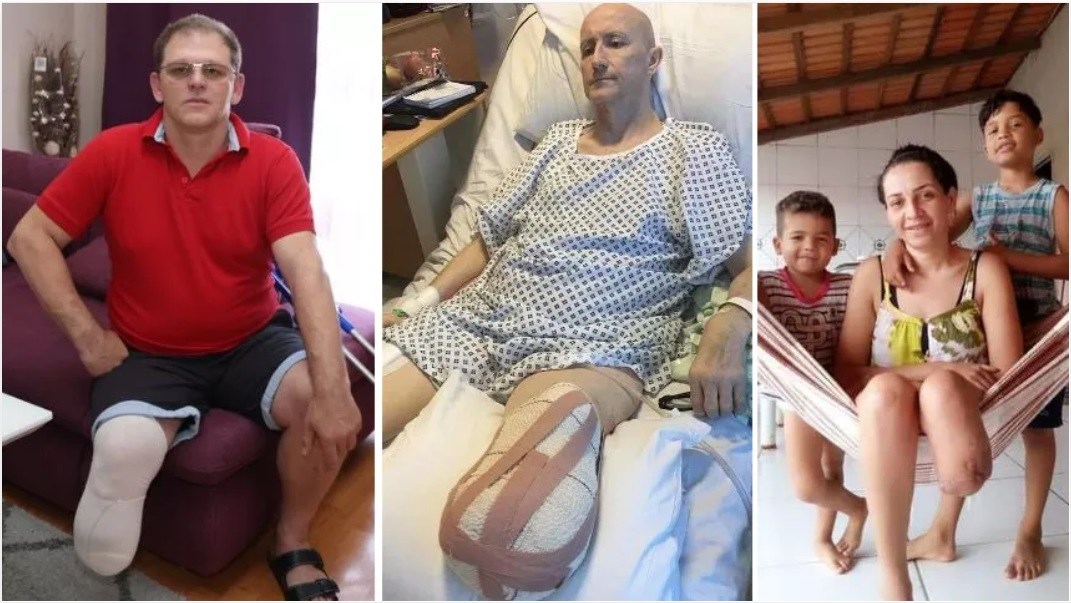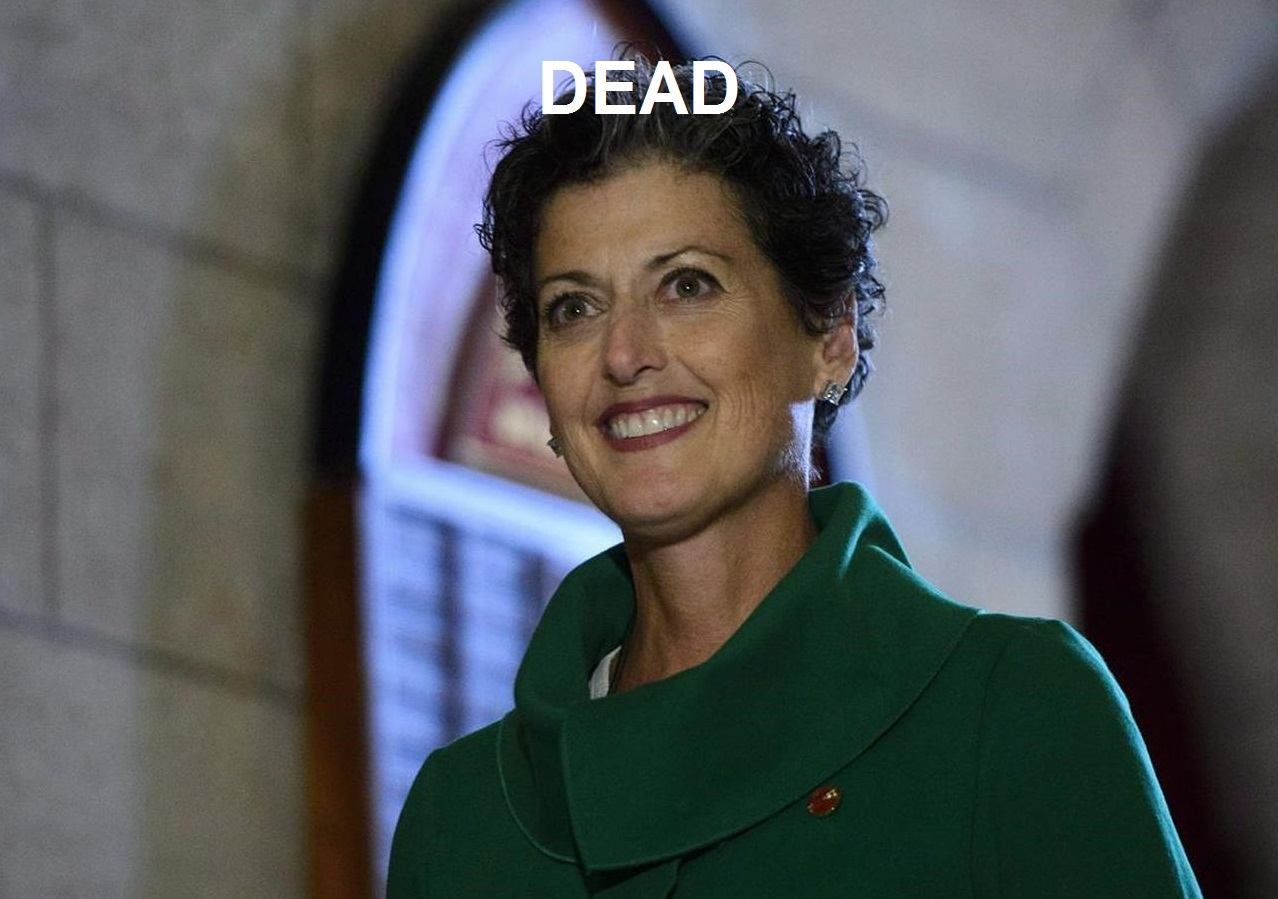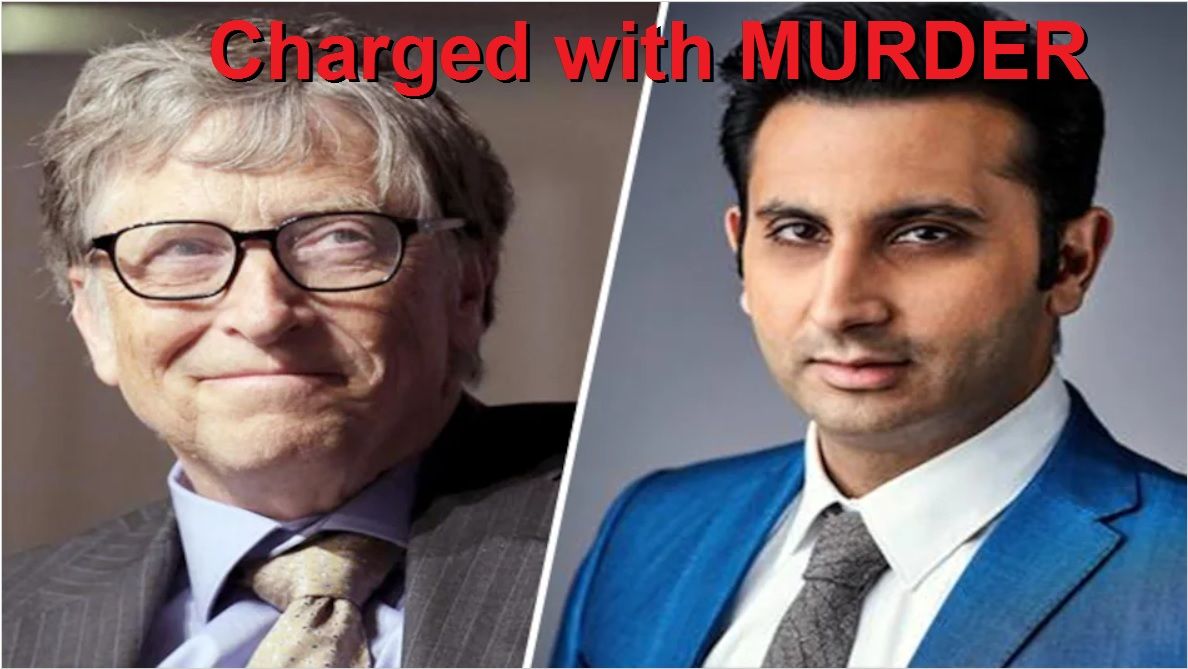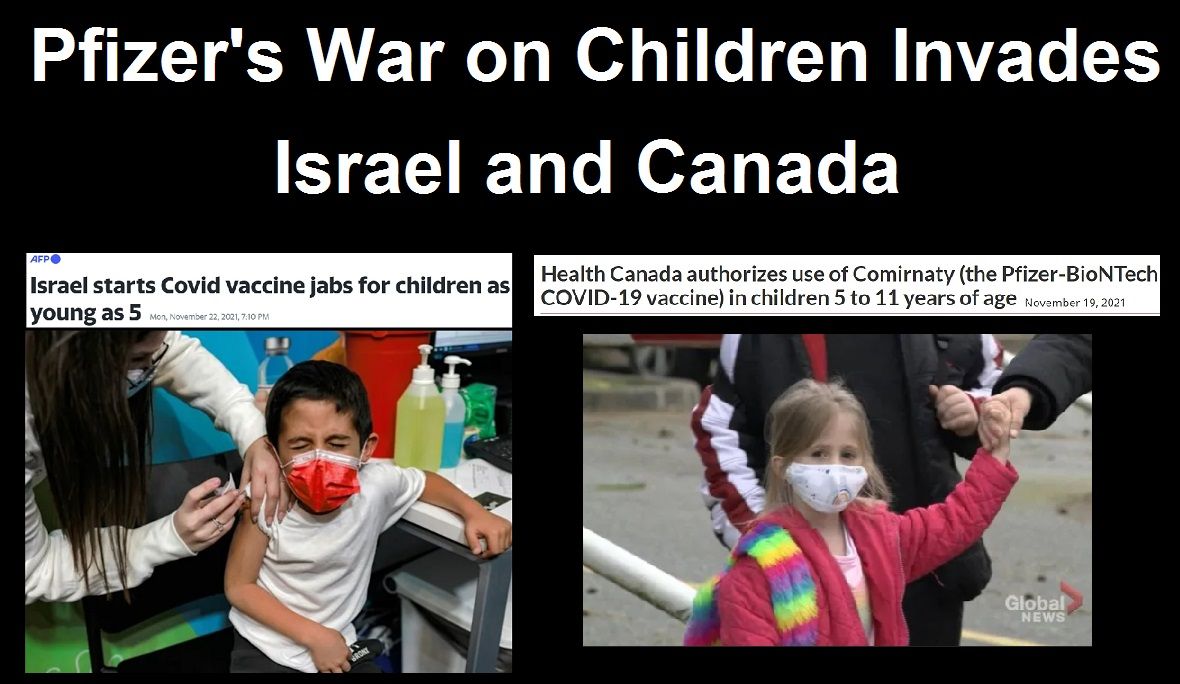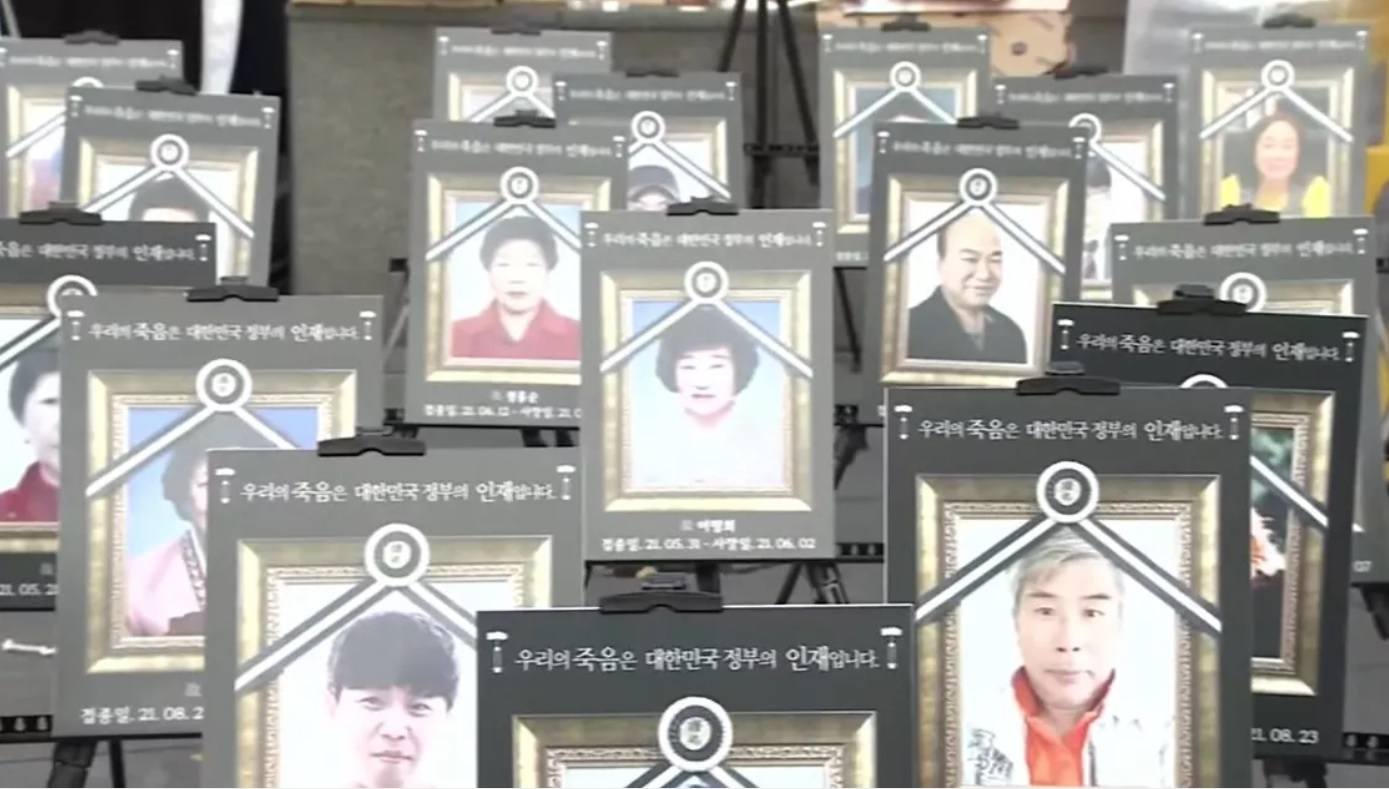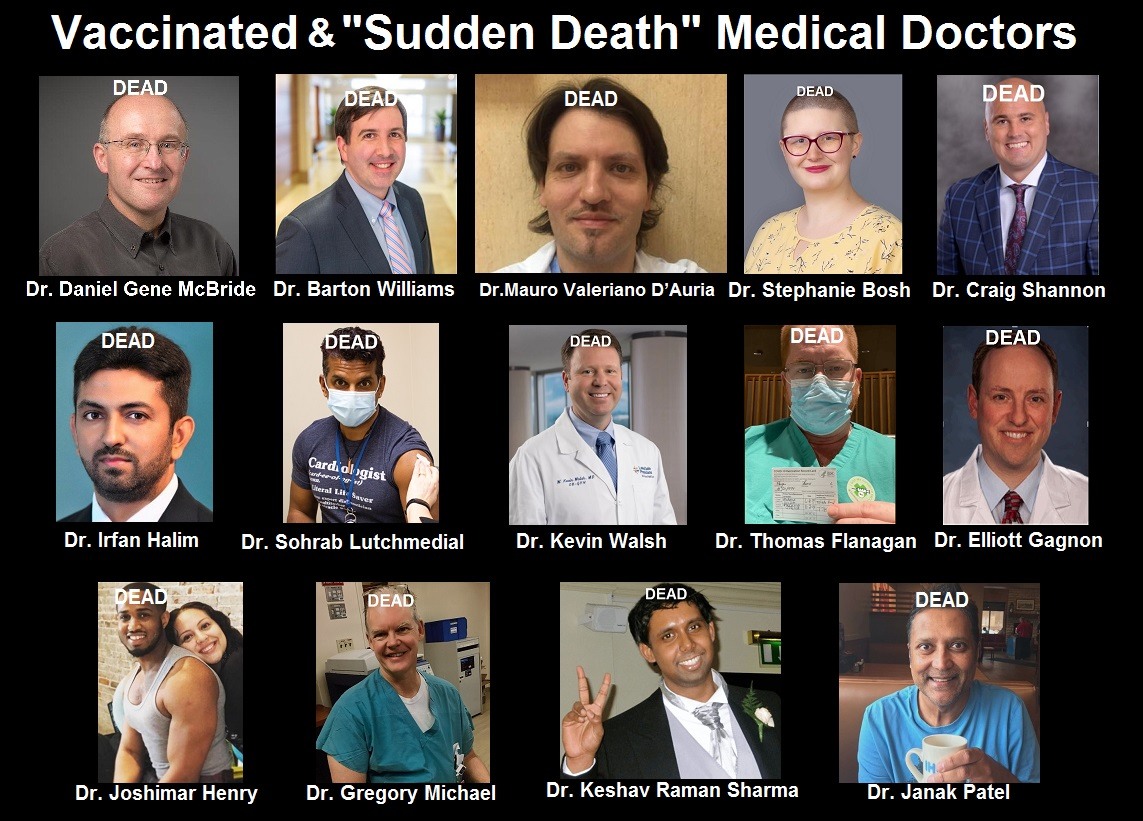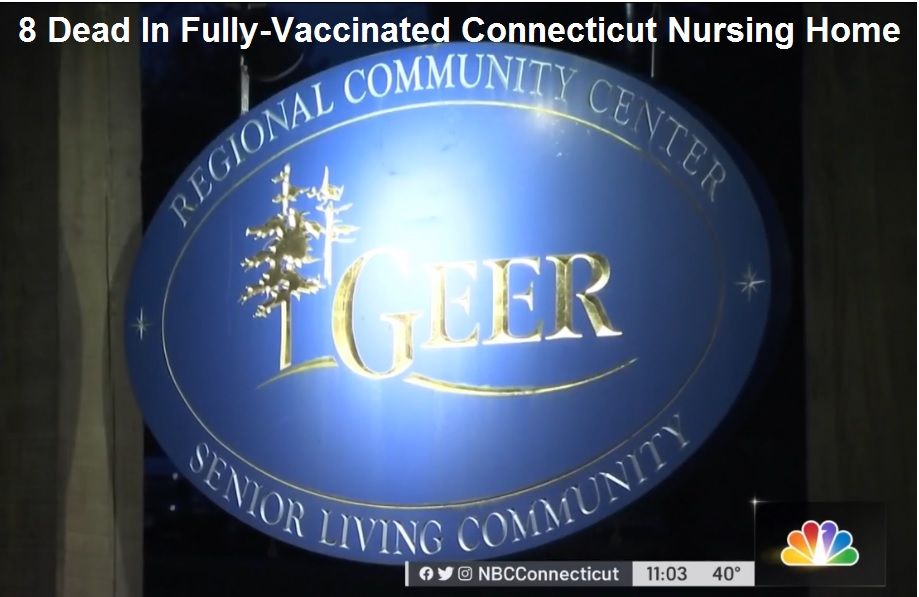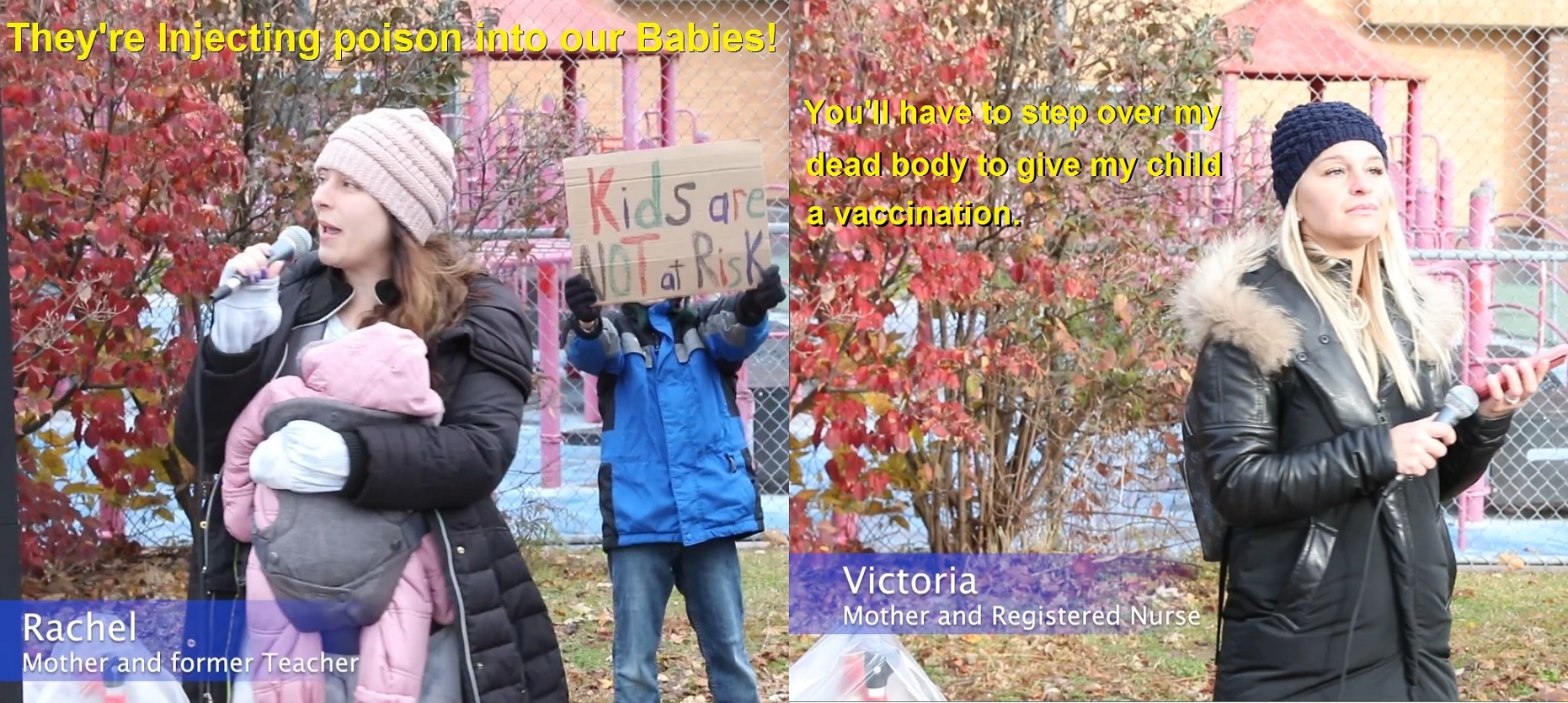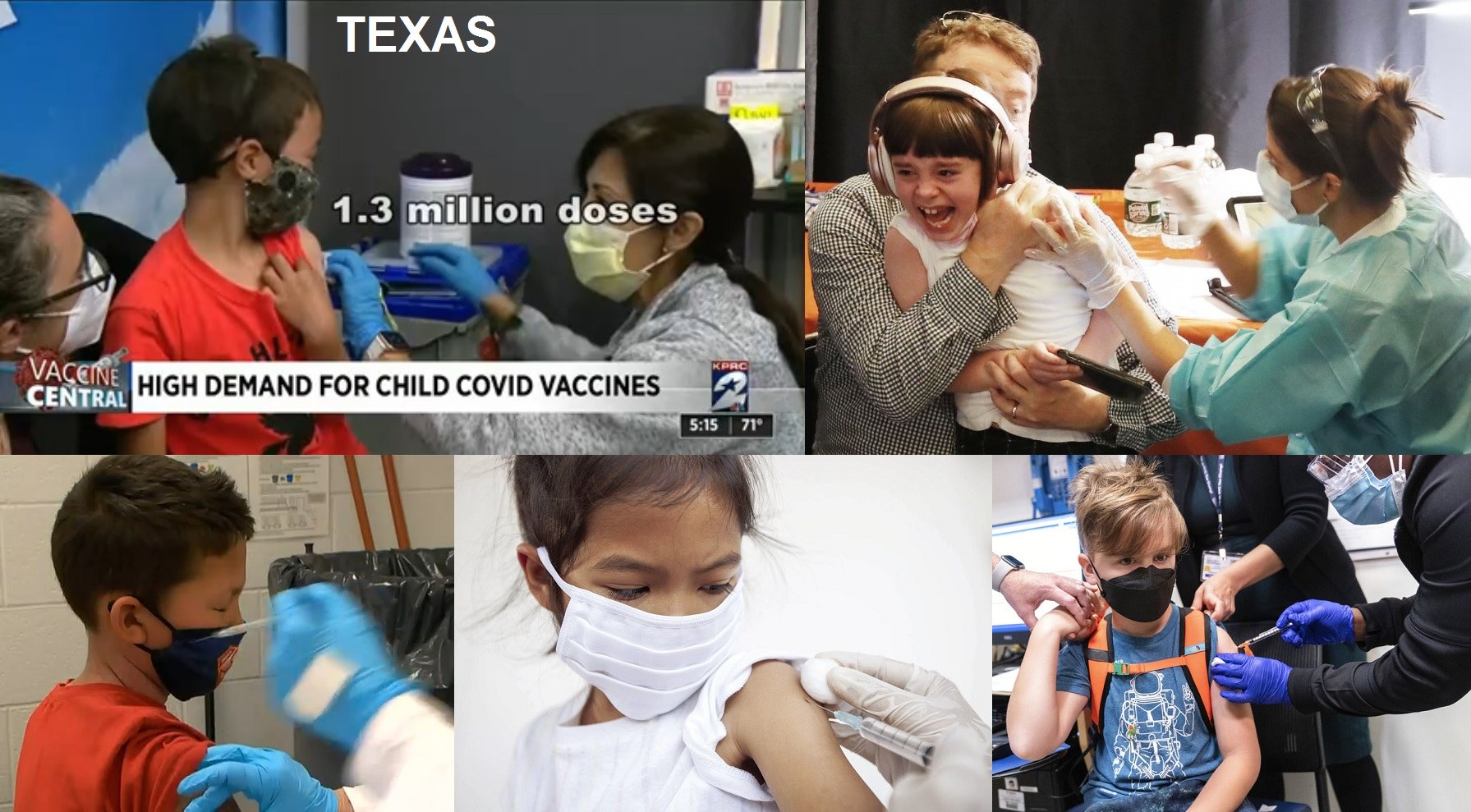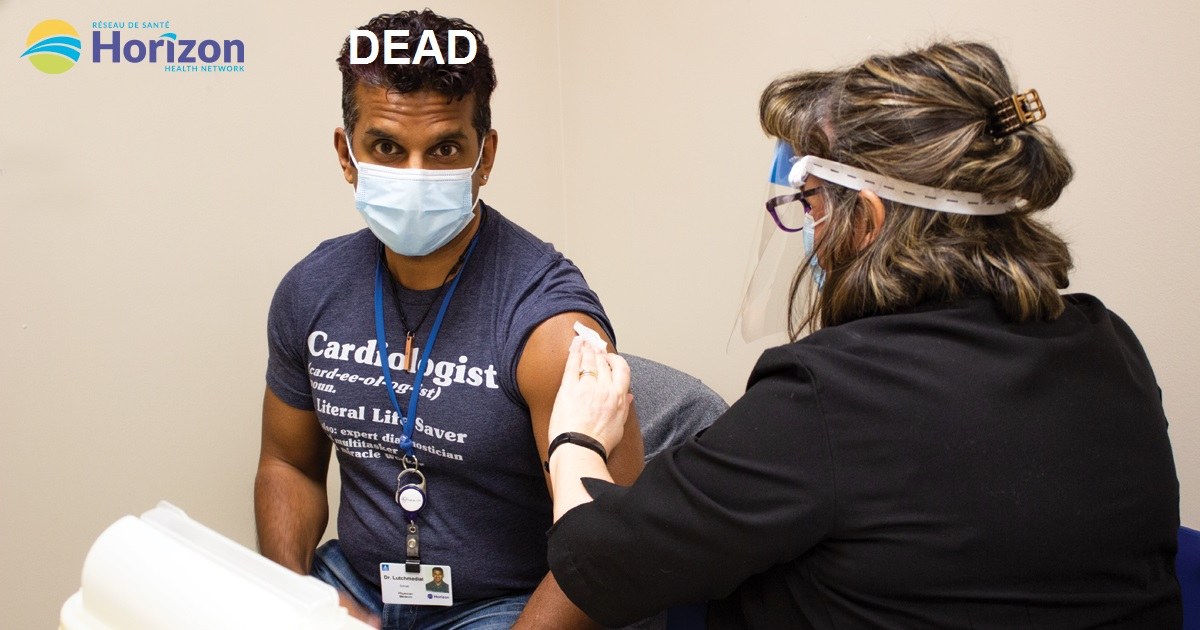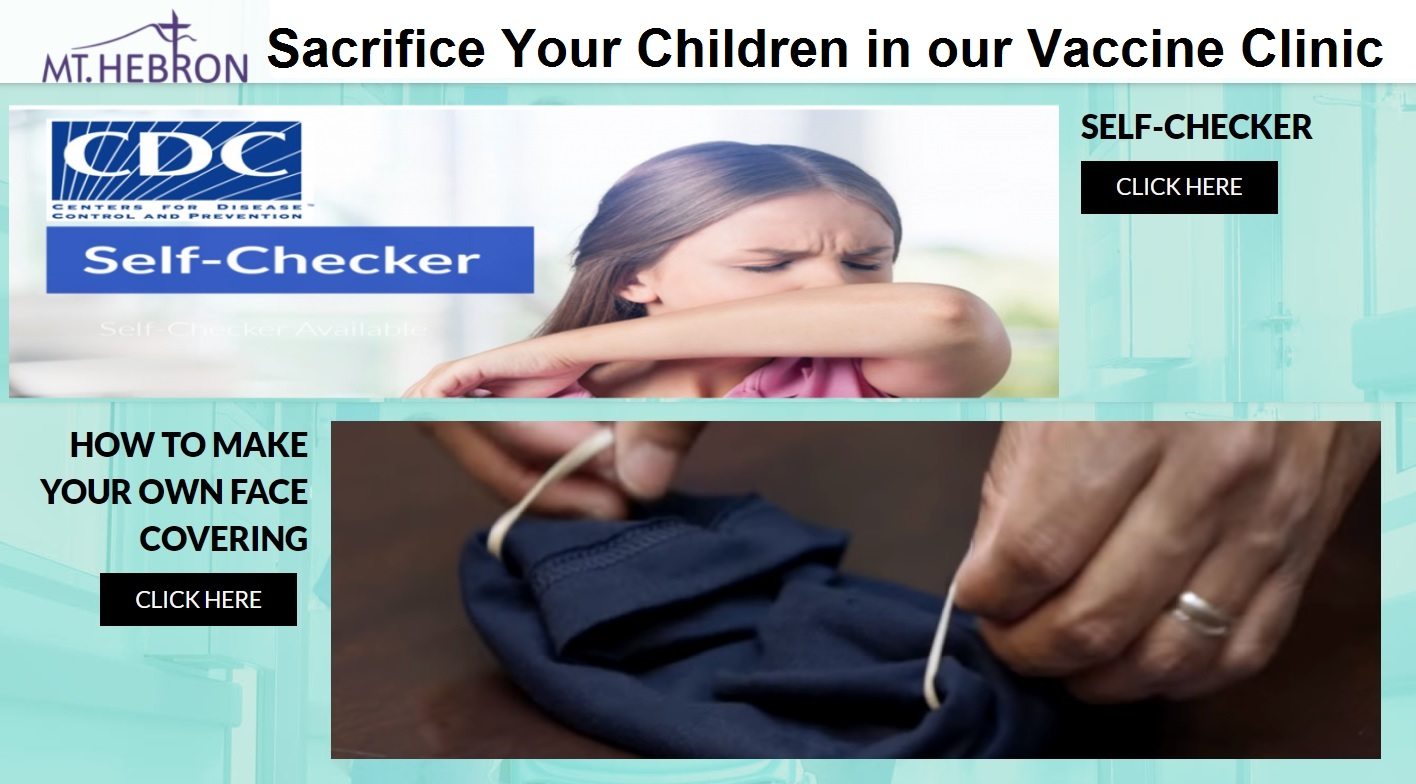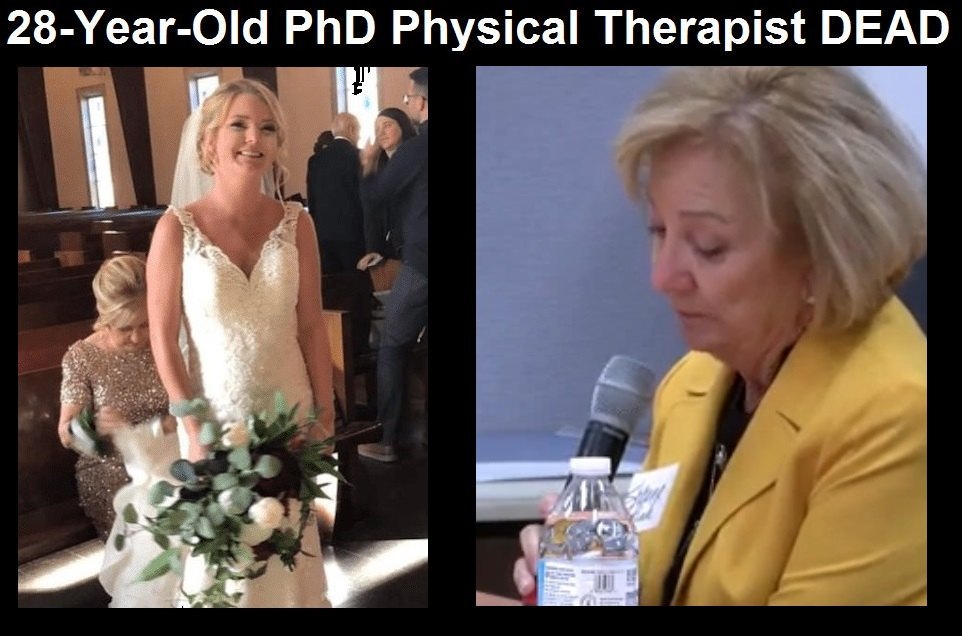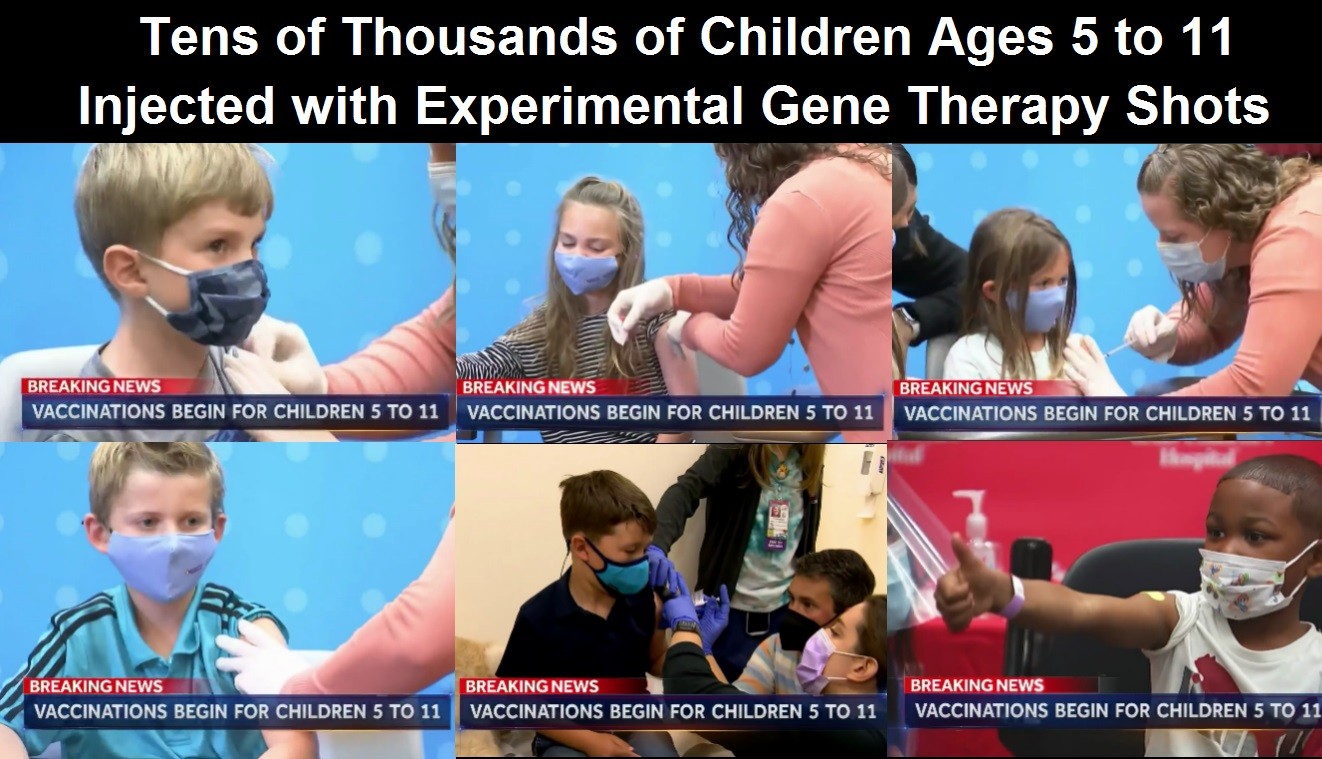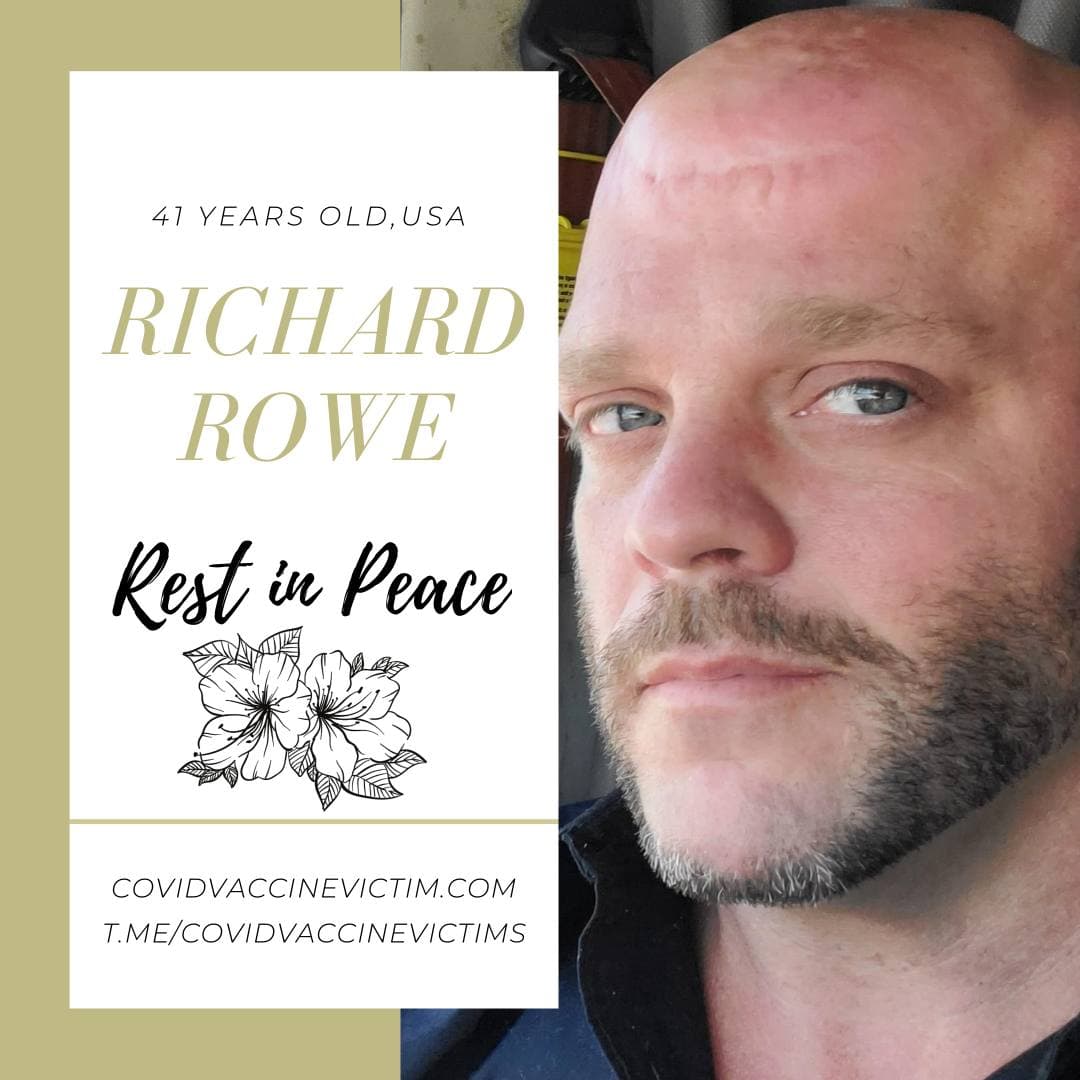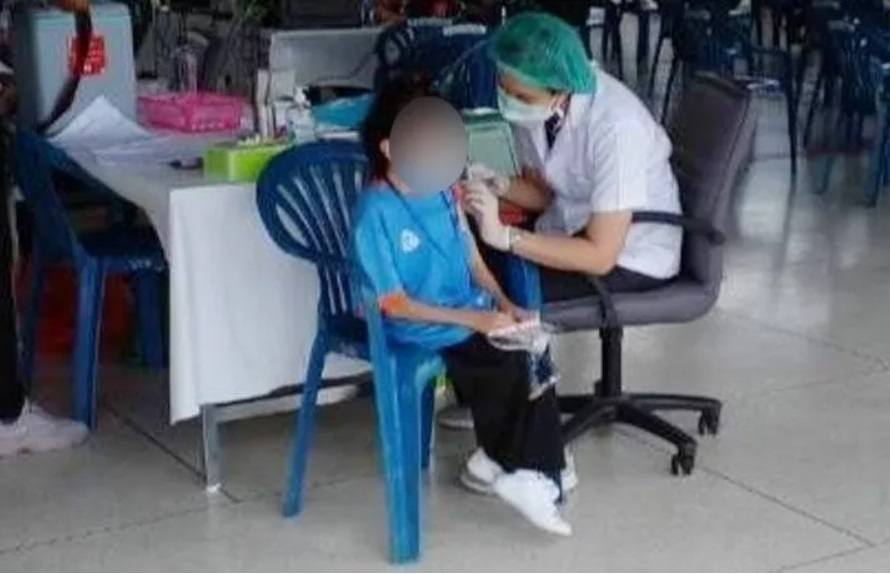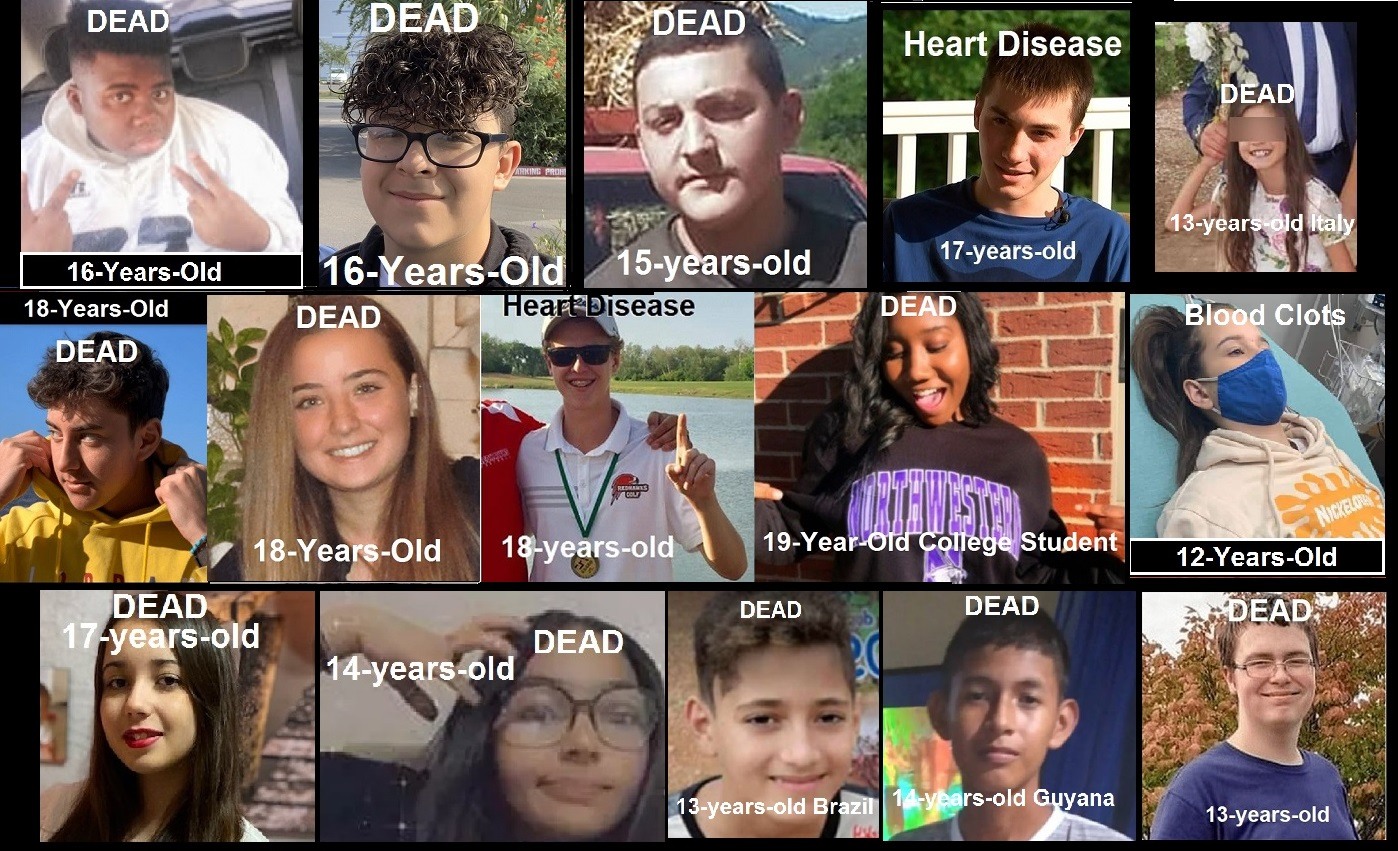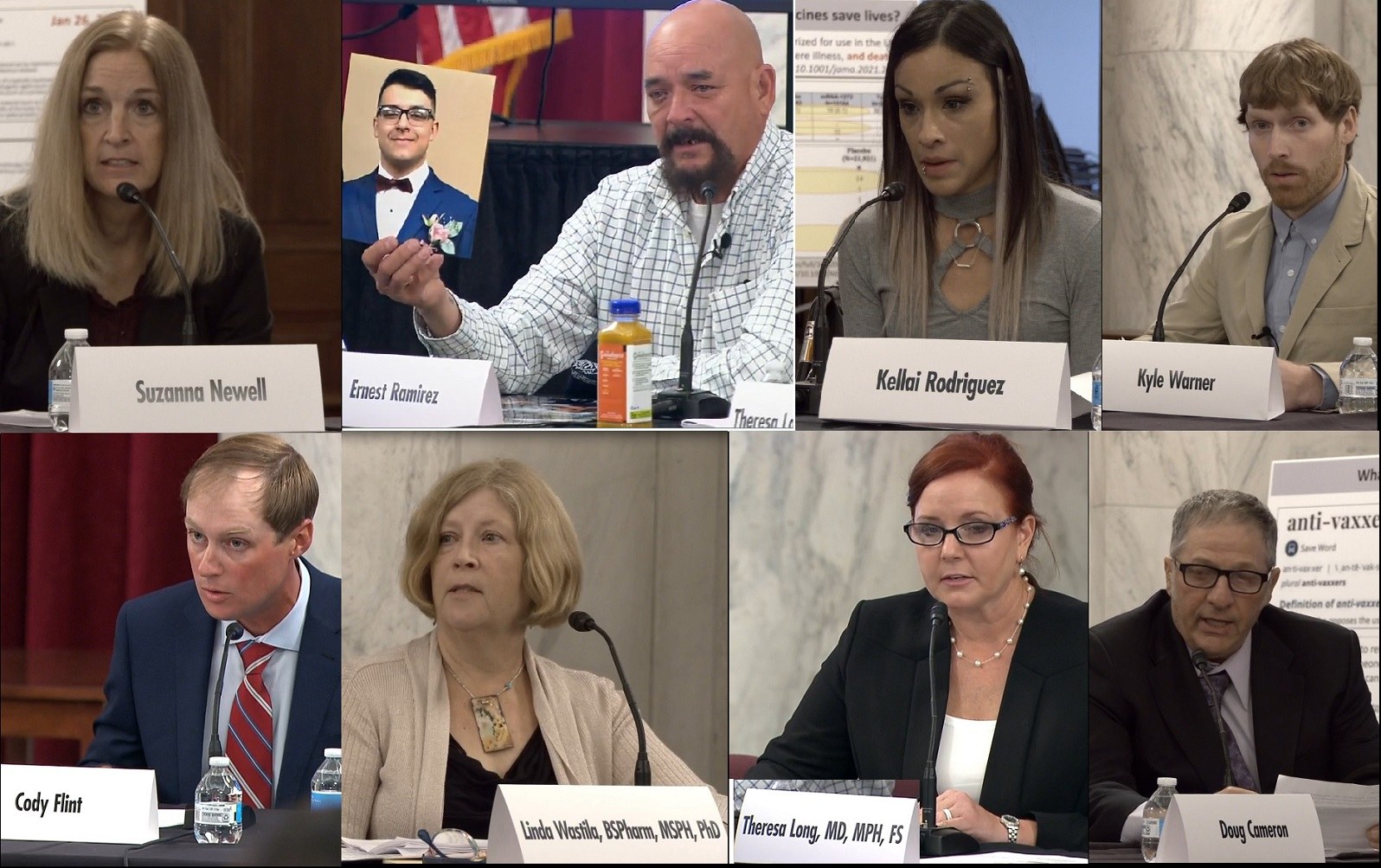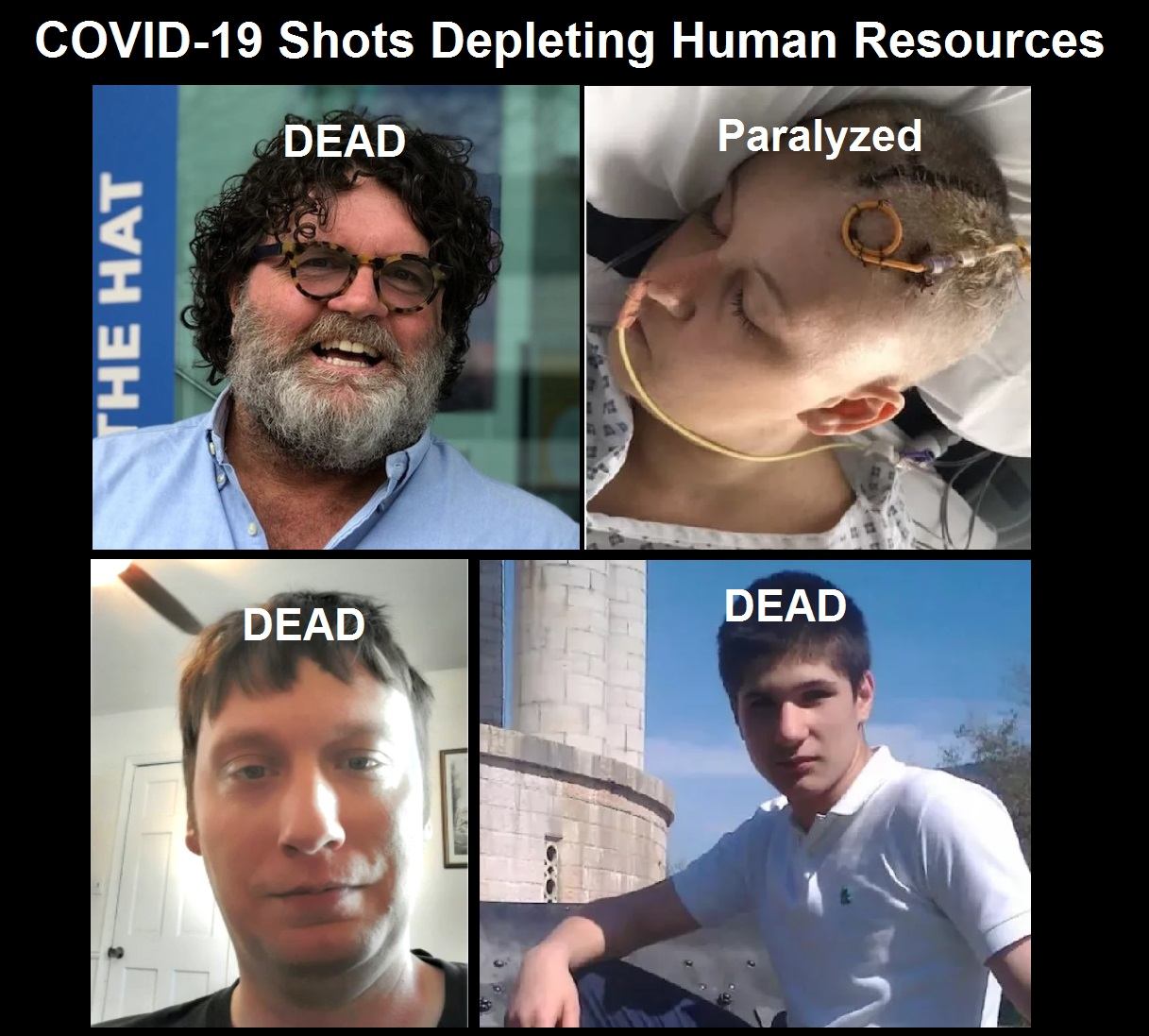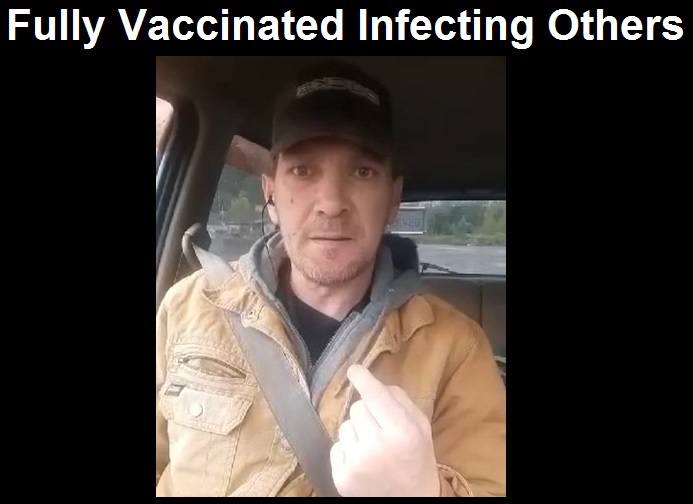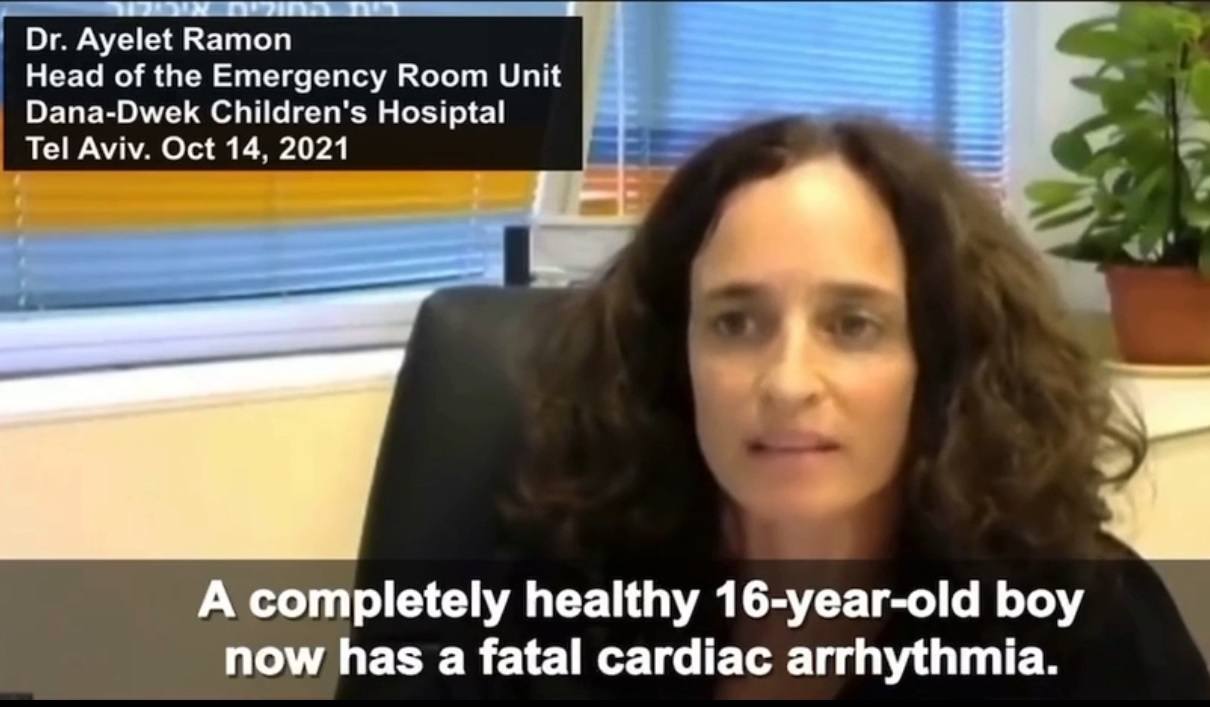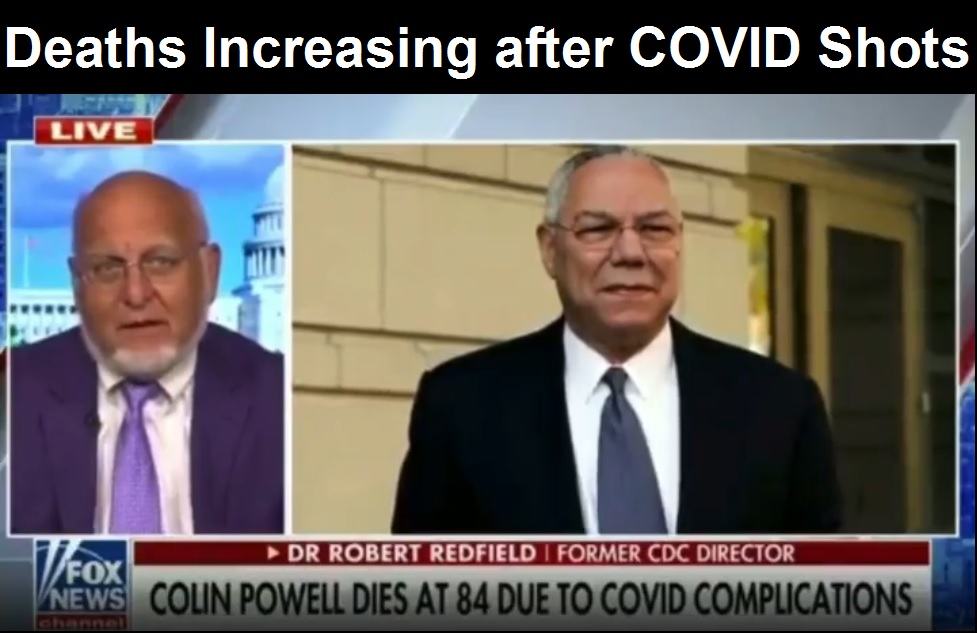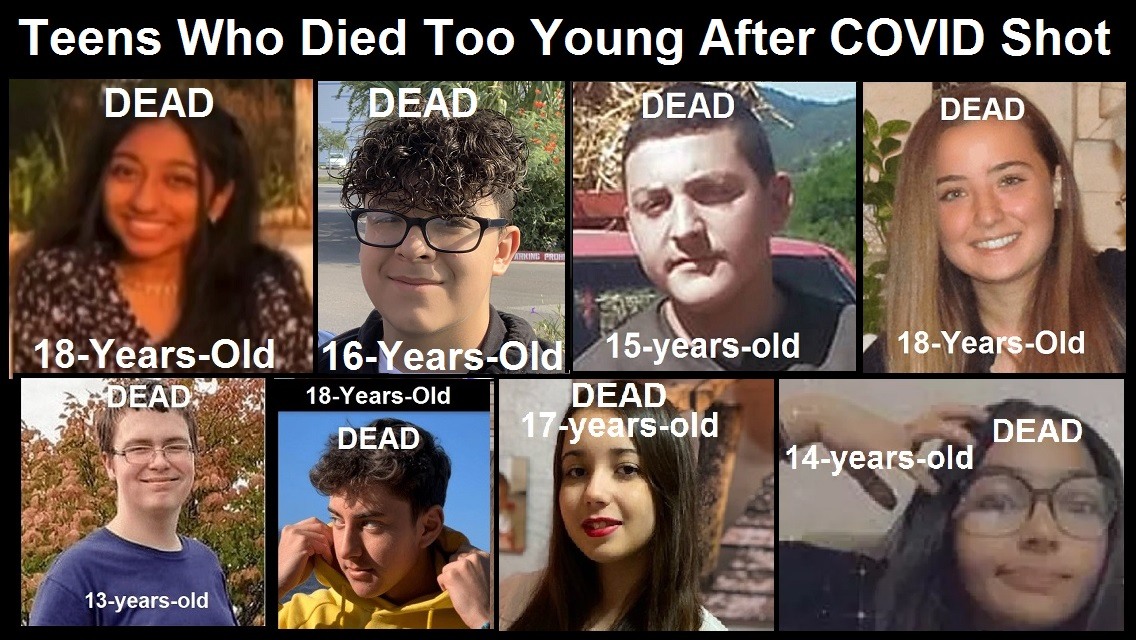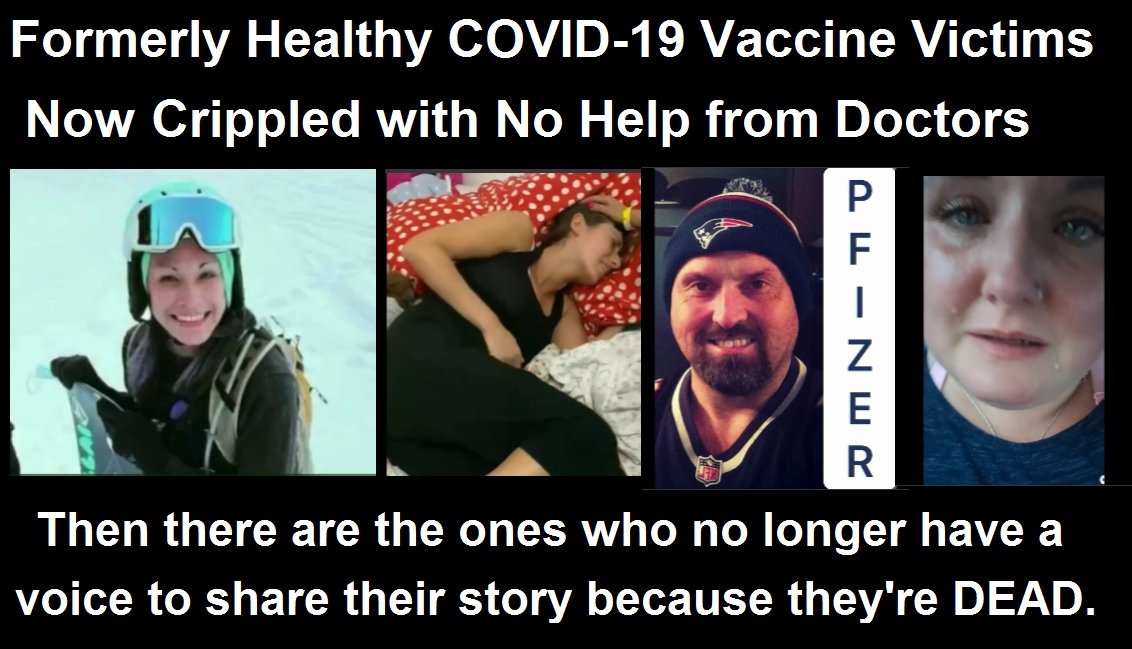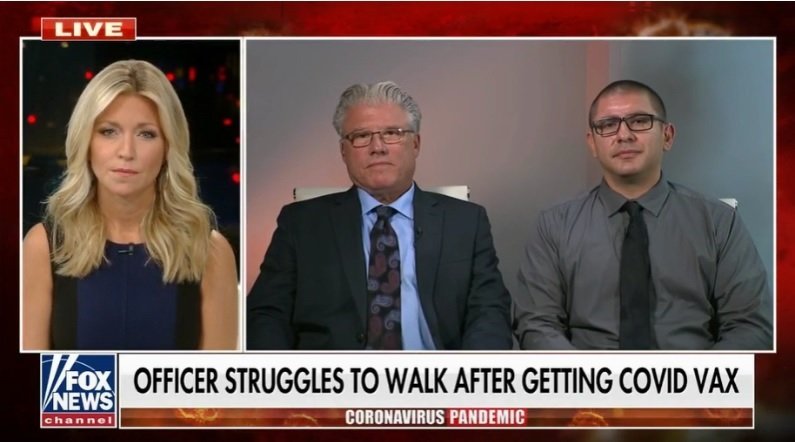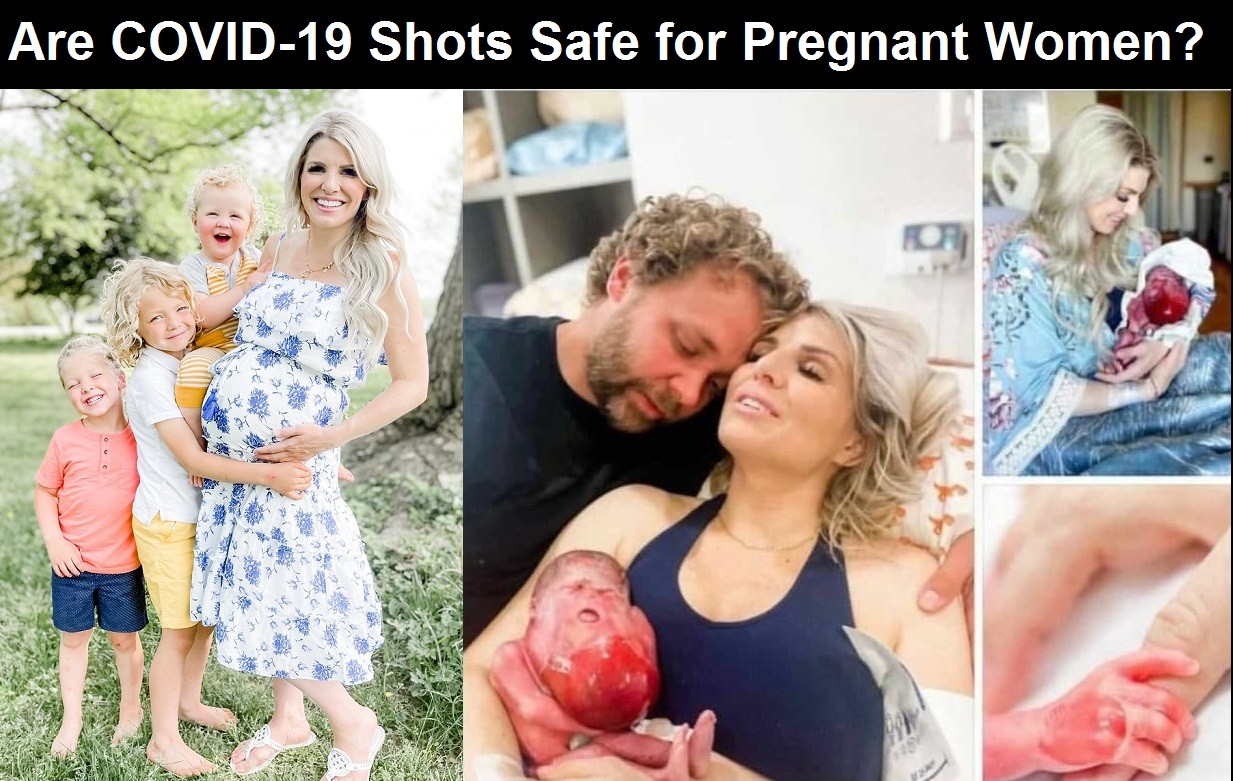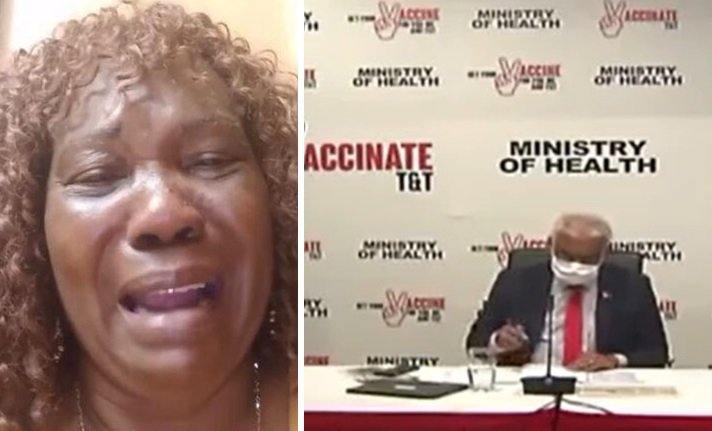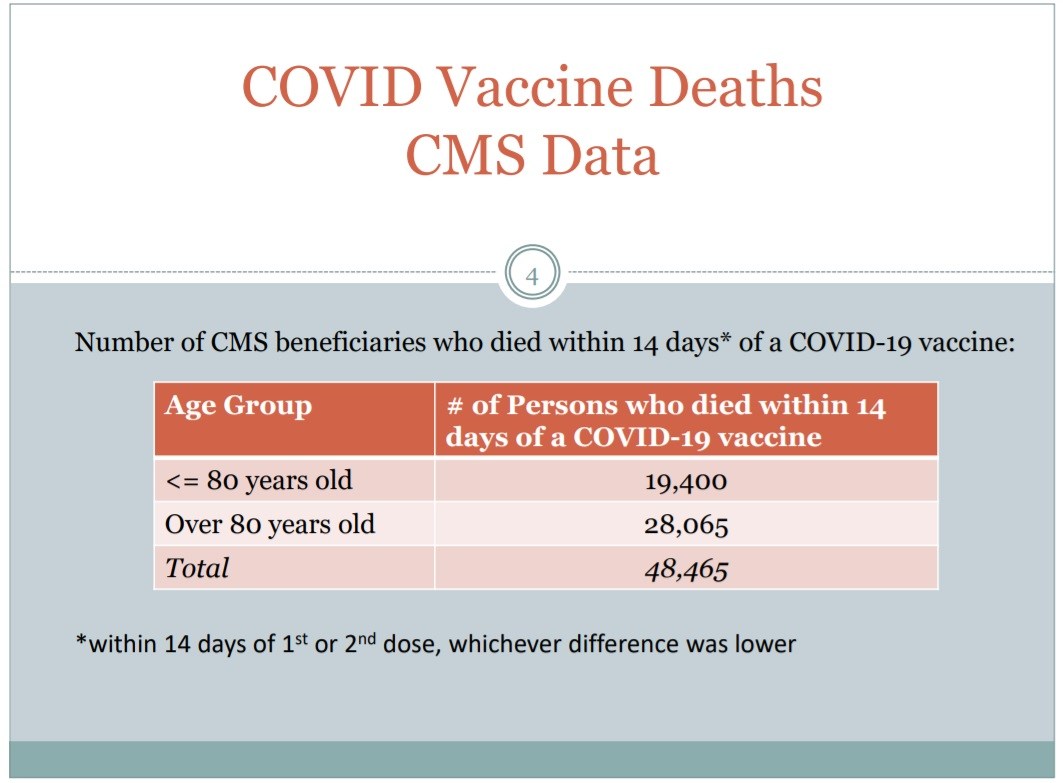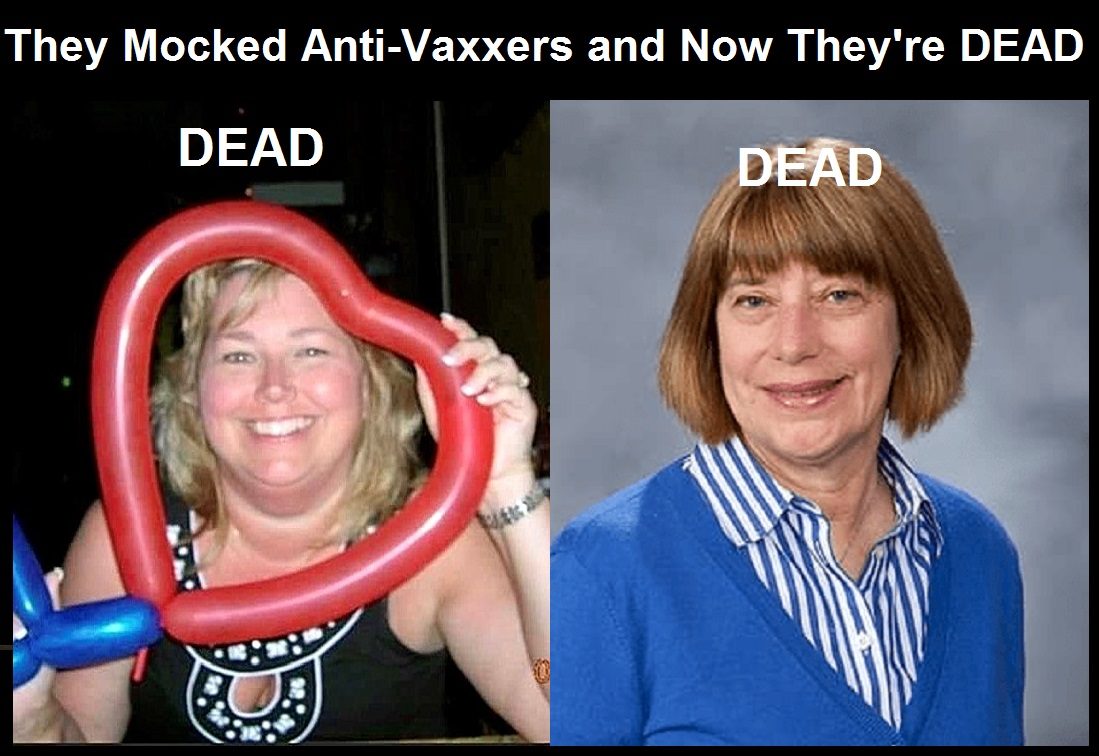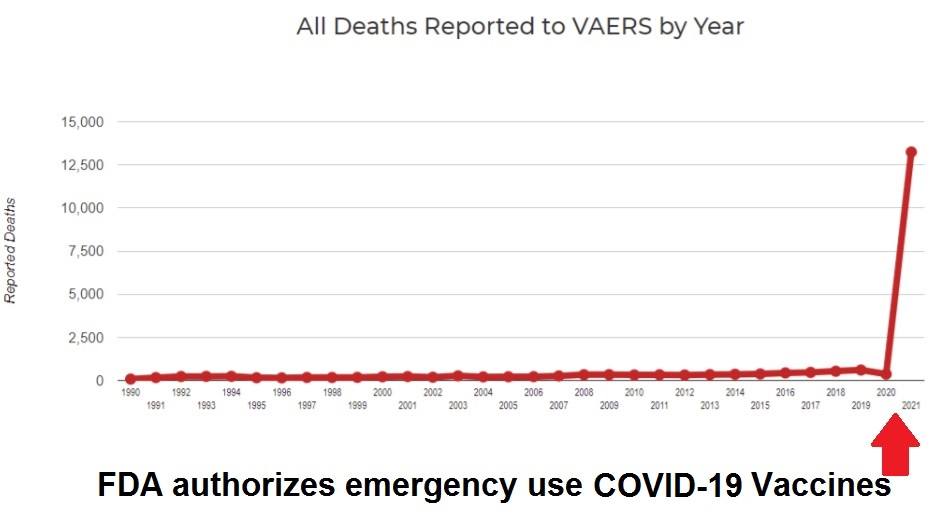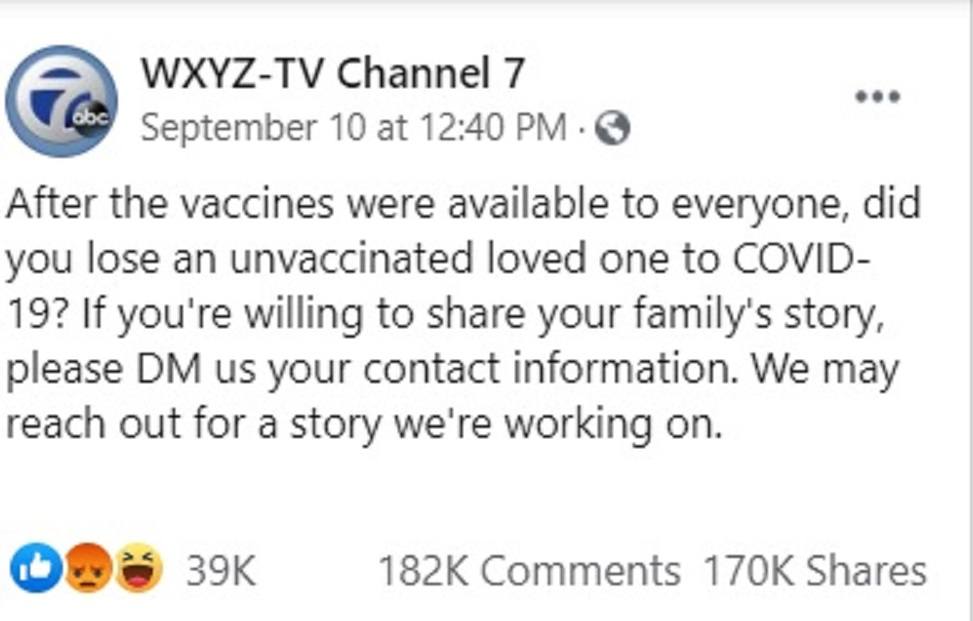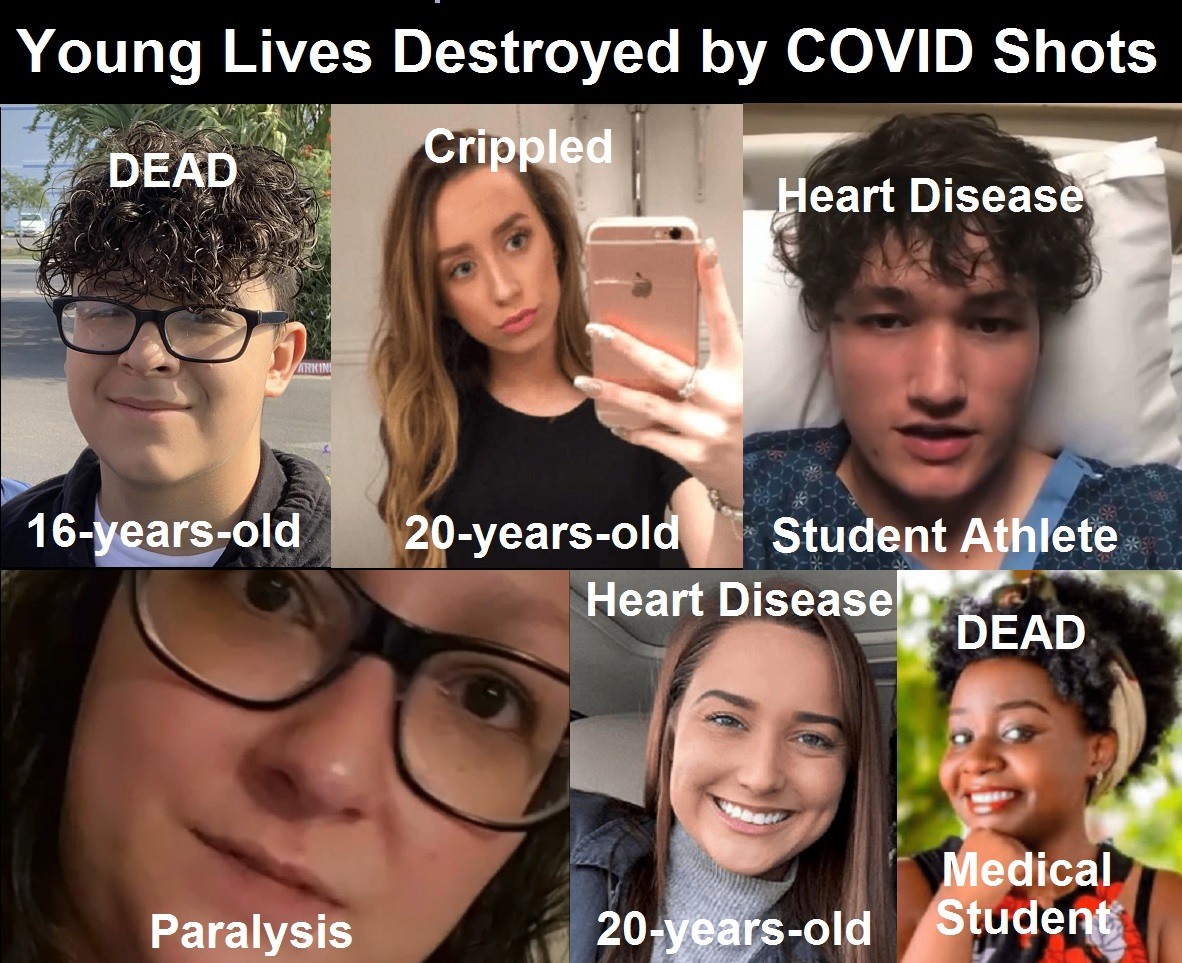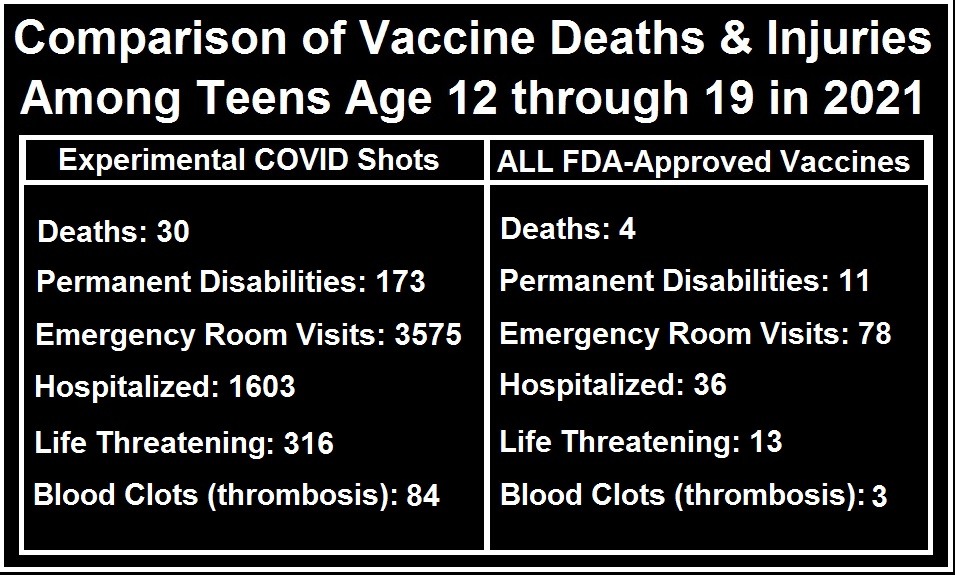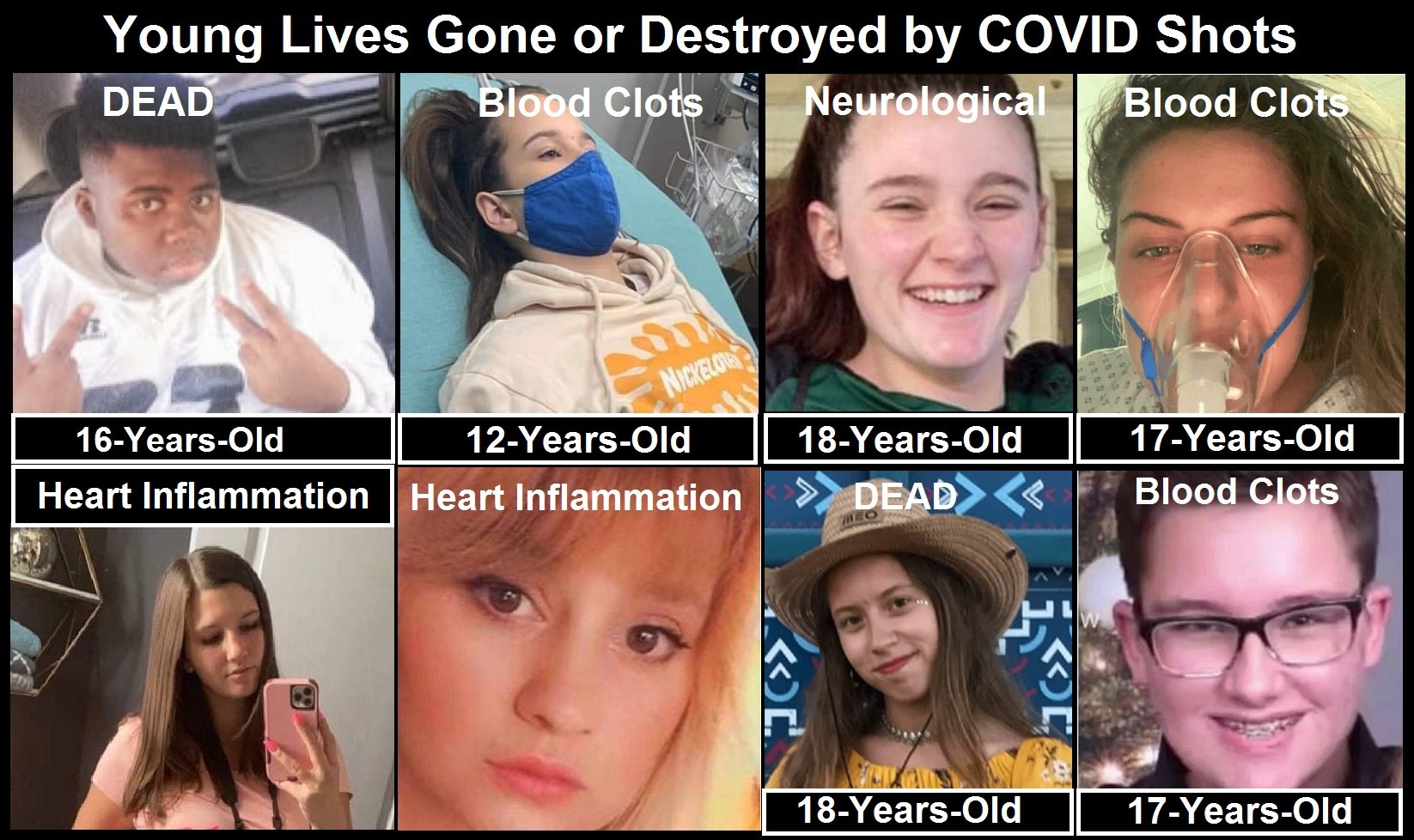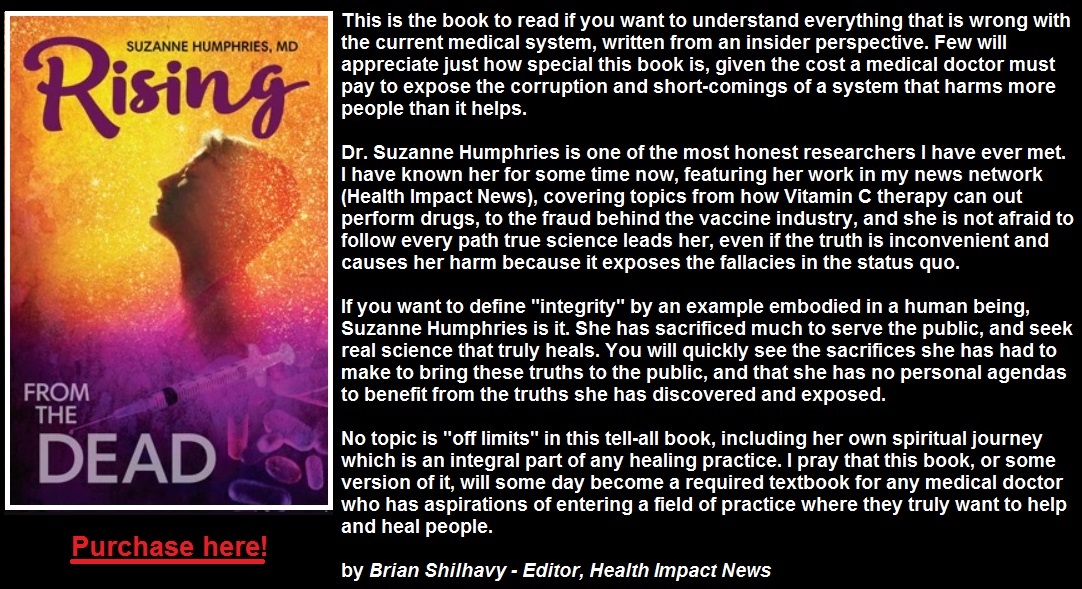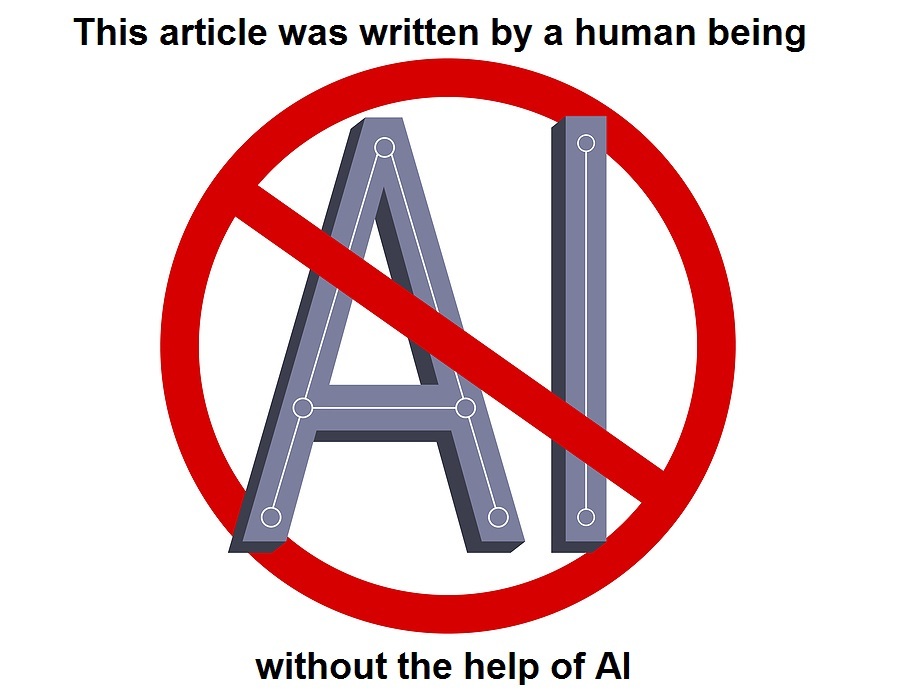 See Also:
Understand the Times We are Currently Living Through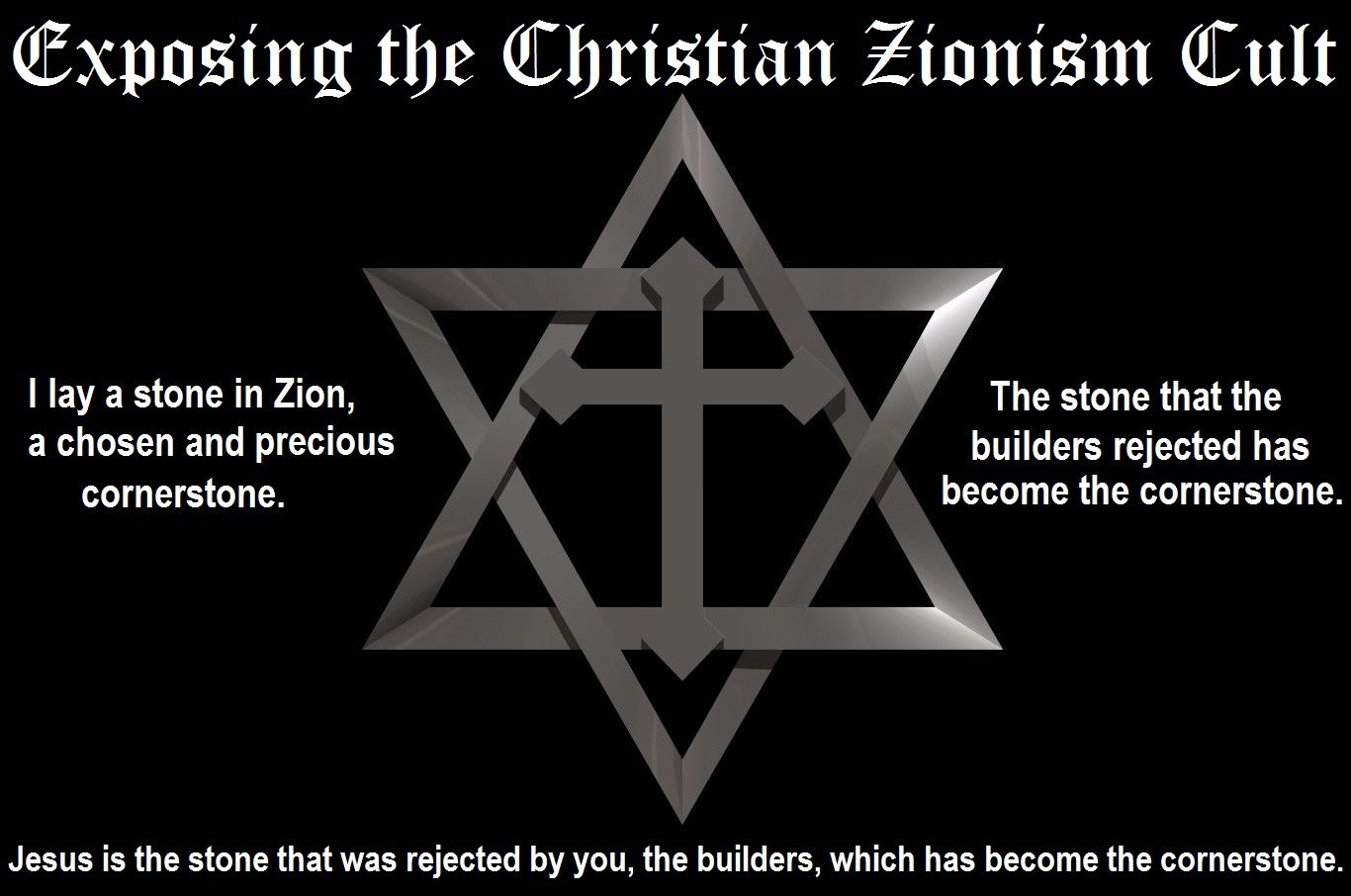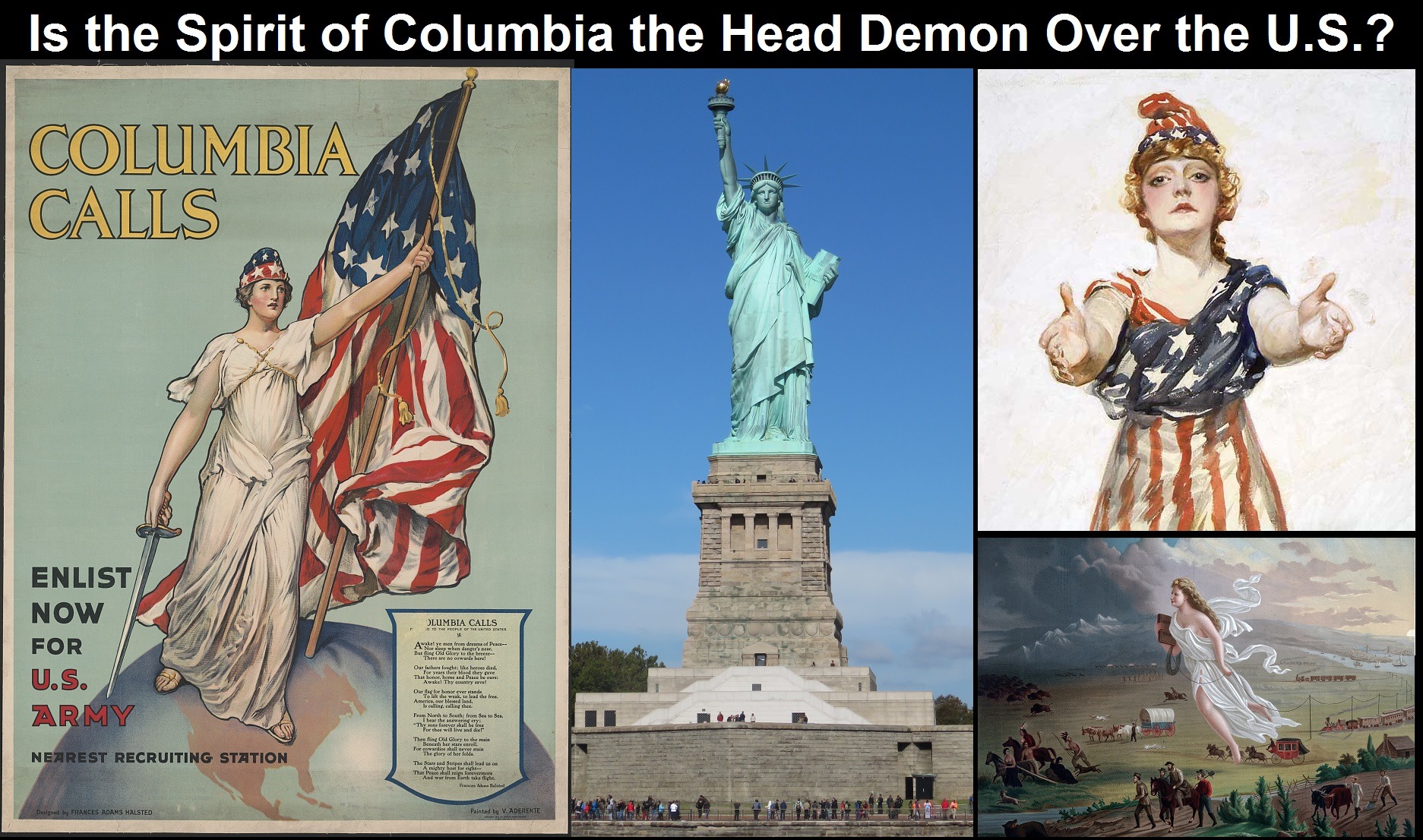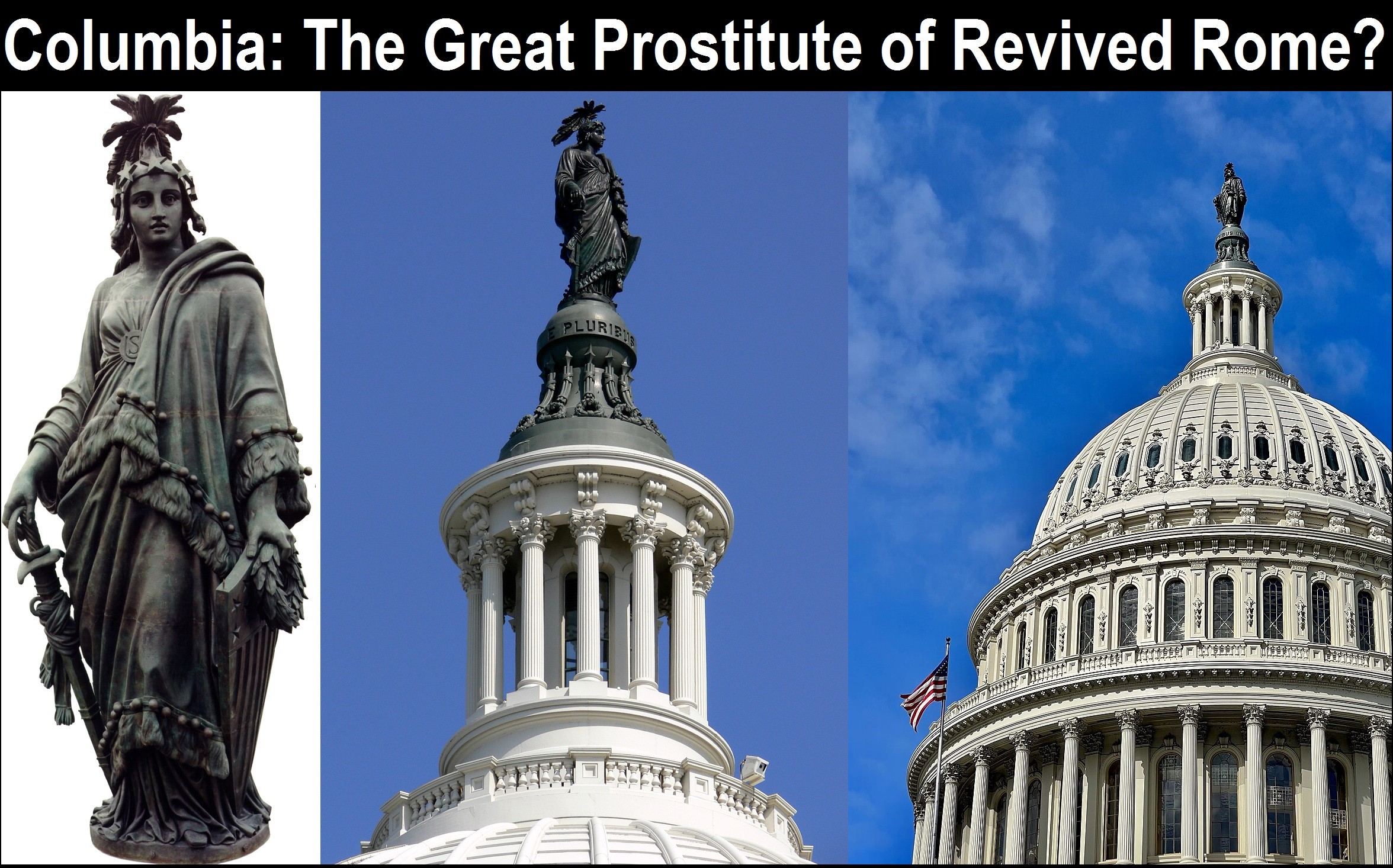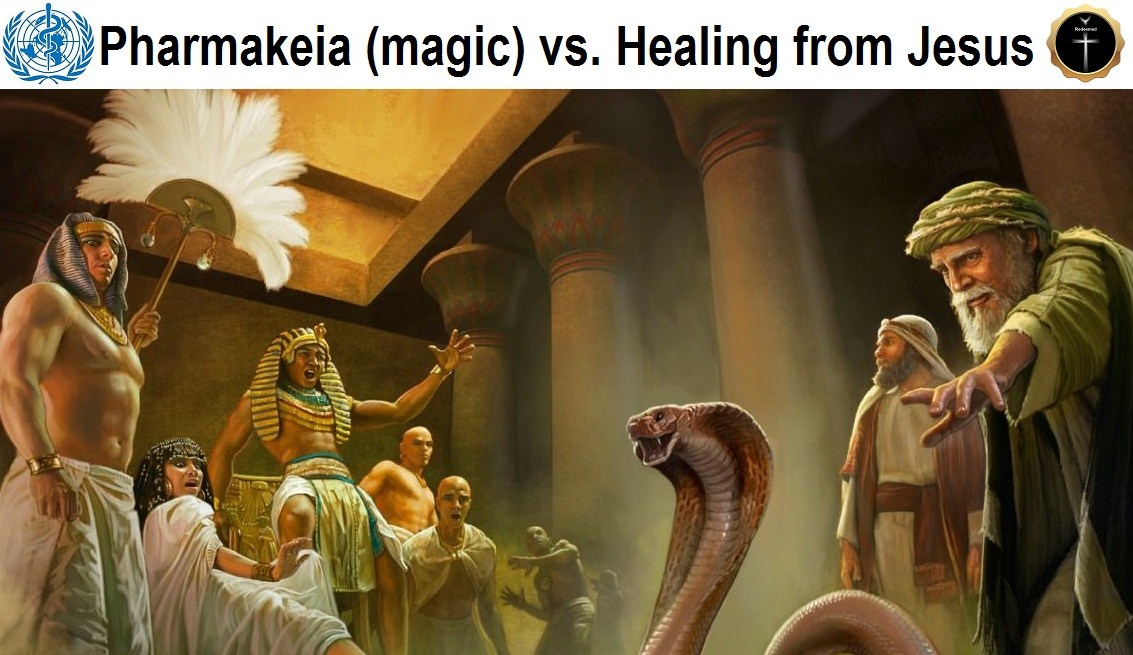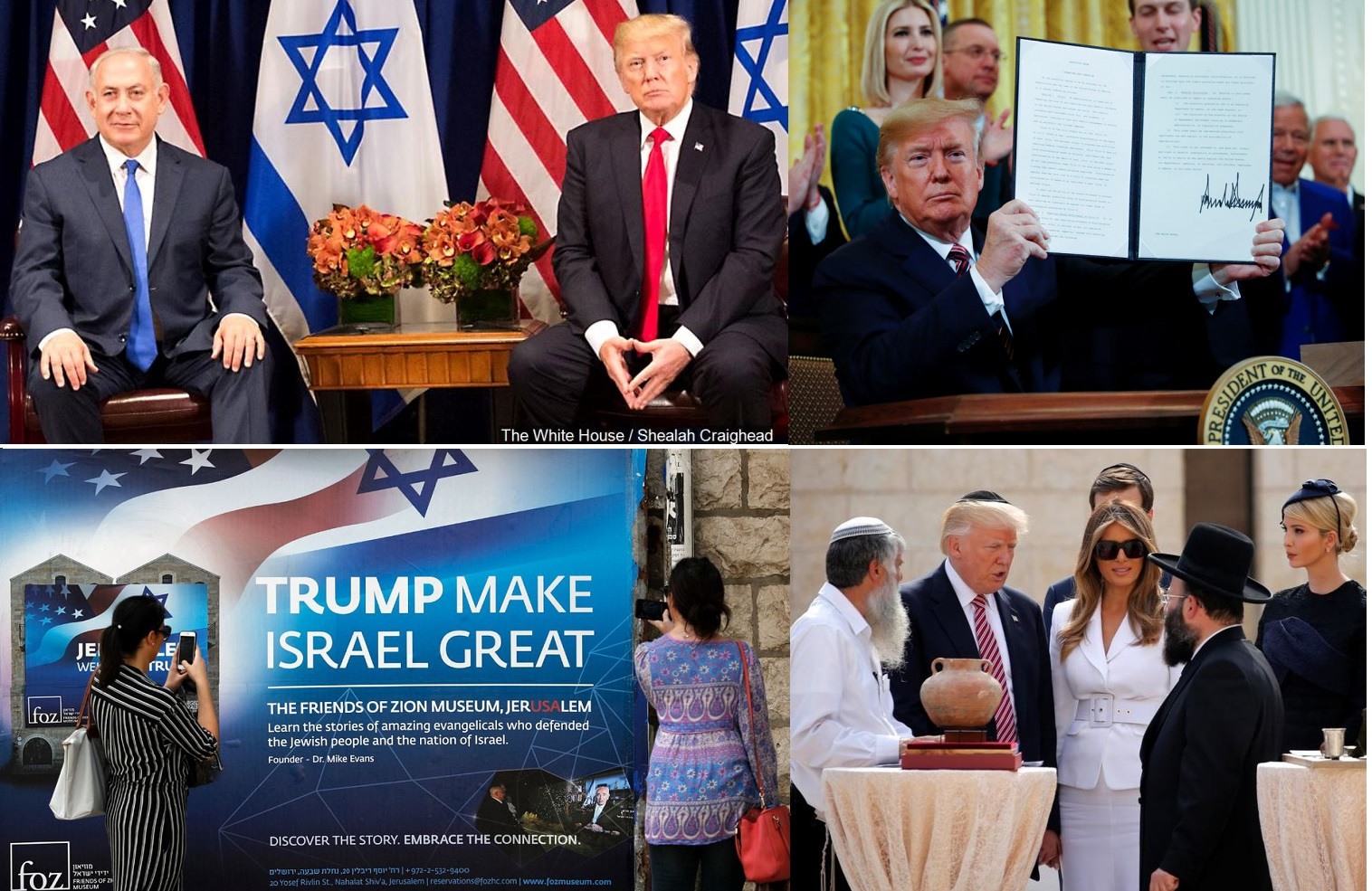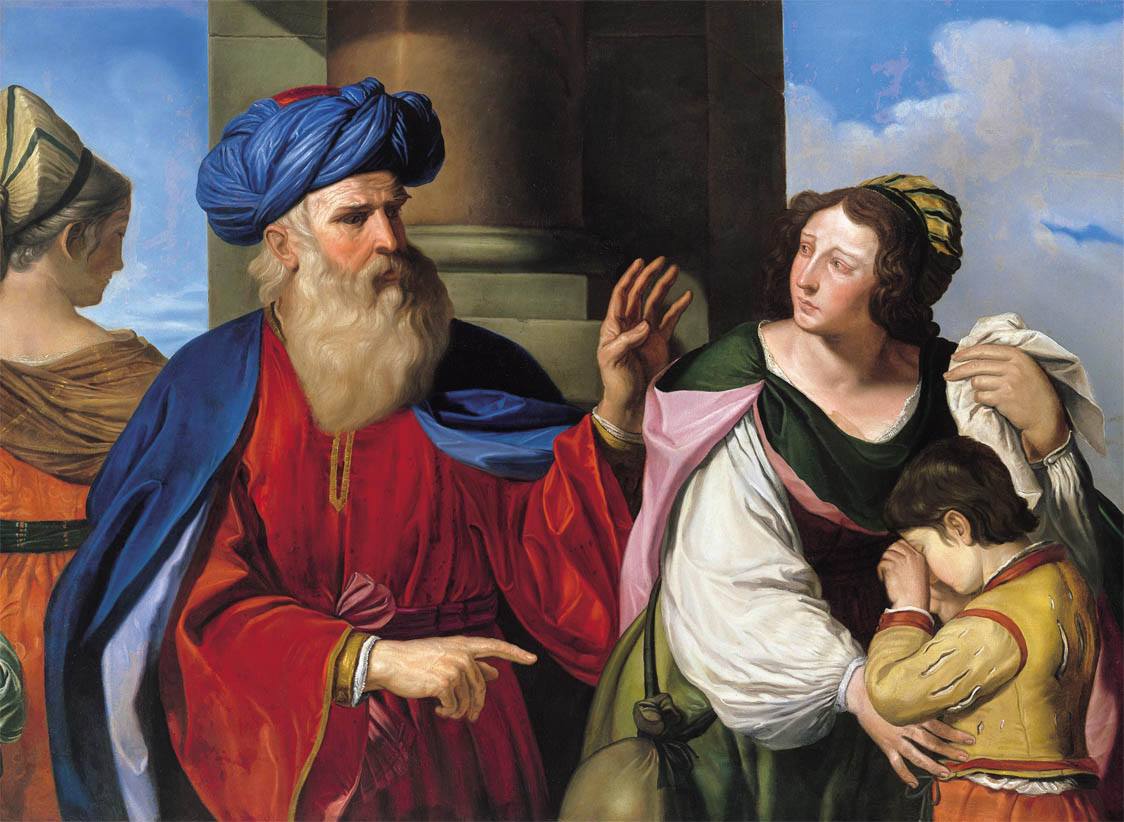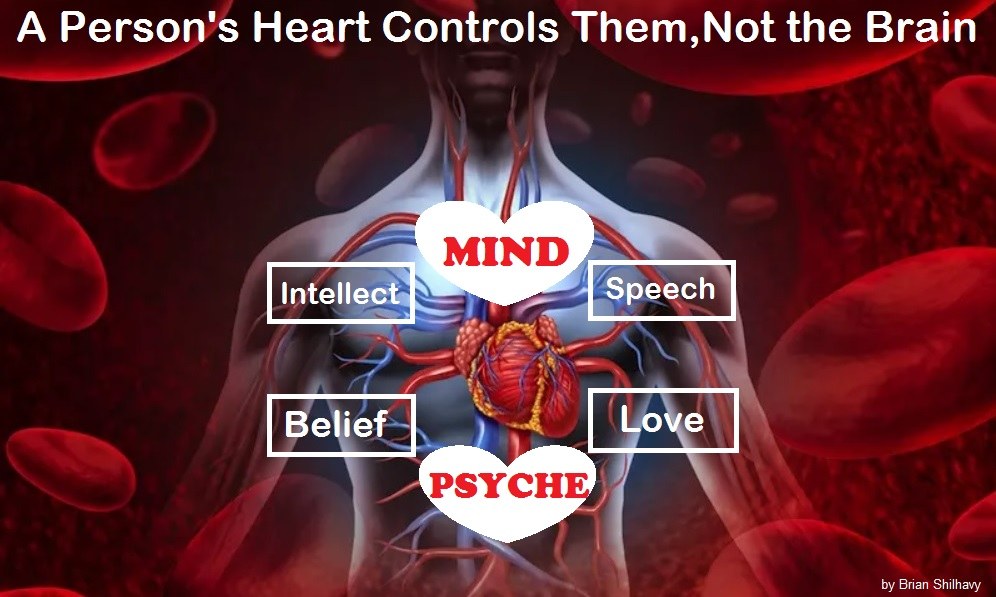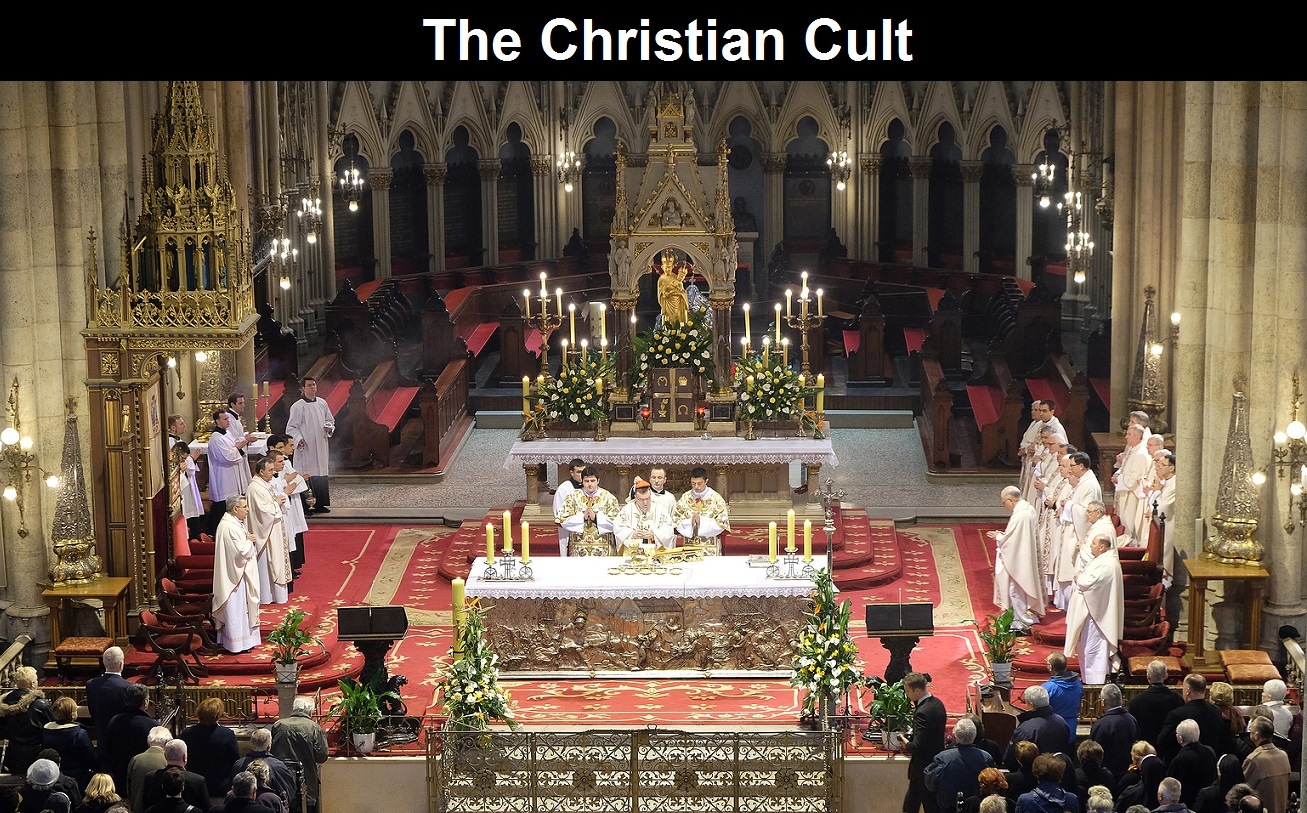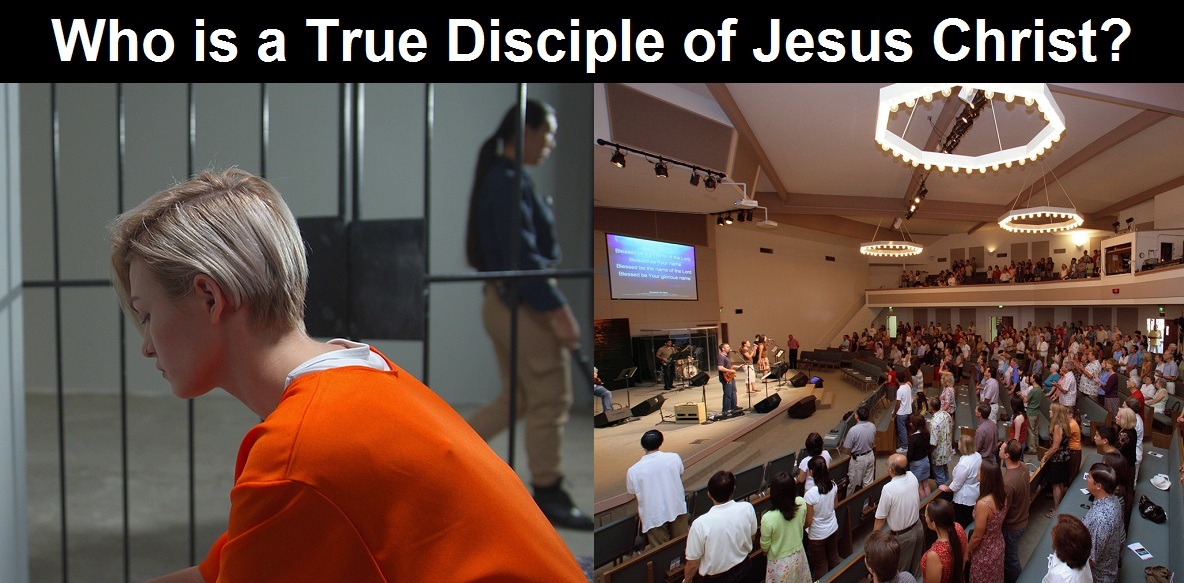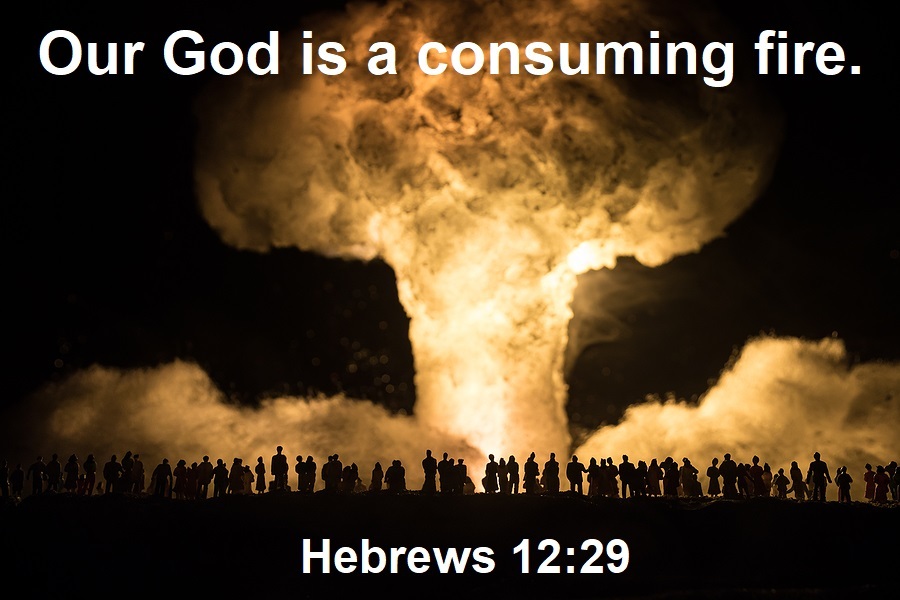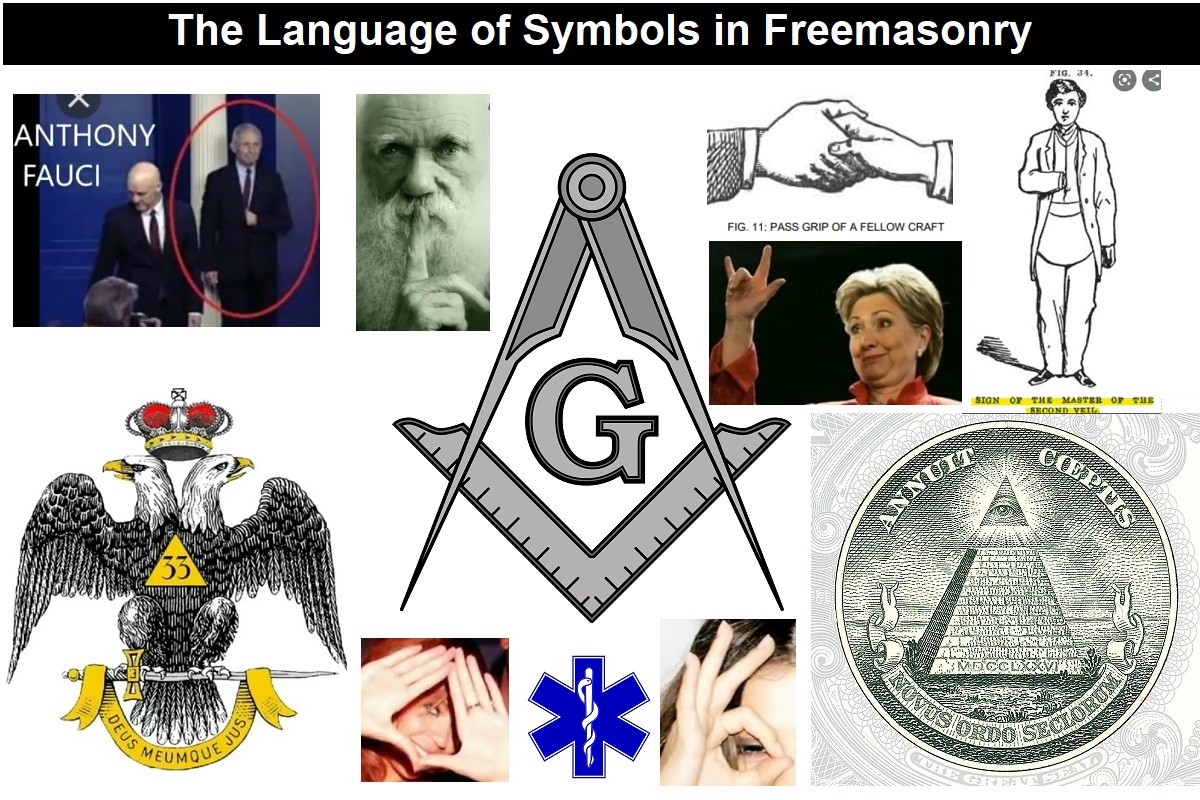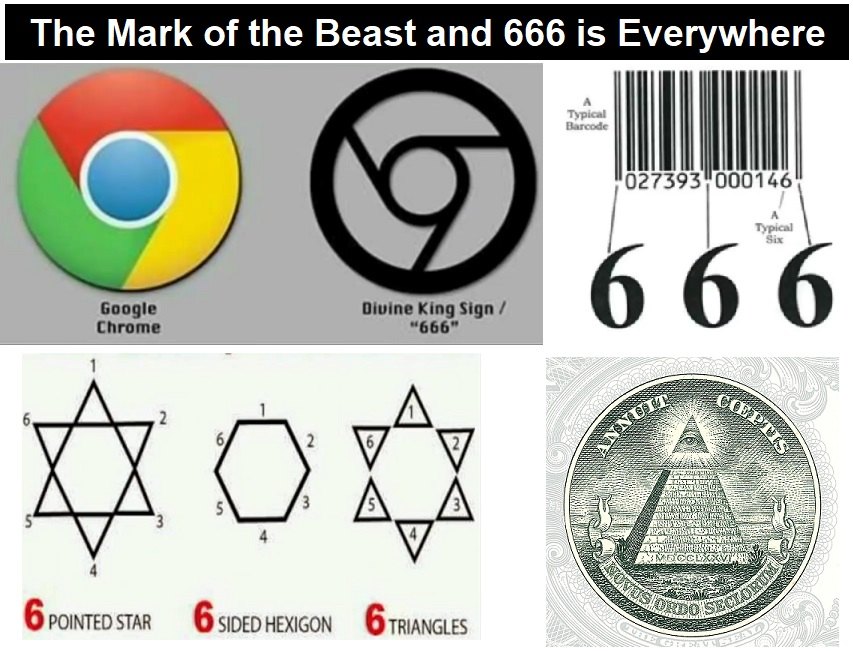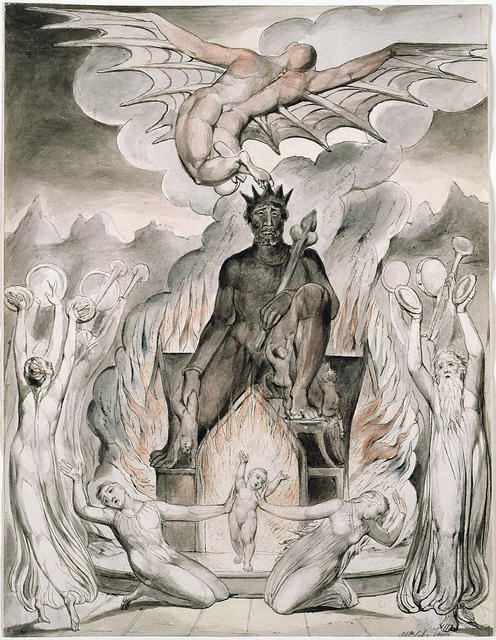 Having problems receiving our emails? See: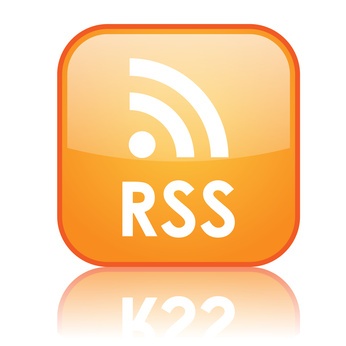 If our website is seized and shut down, find us on Telegram, as well as Bitchute and Odysee for further instructions about where to find us.
If you use the TOR Onion browser, here are the links and corresponding URLs to use in the TOR browser to find us on the Dark Web: Health Impact News, Vaccine Impact, Medical Kidnap, Created4Health, CoconutOil.com.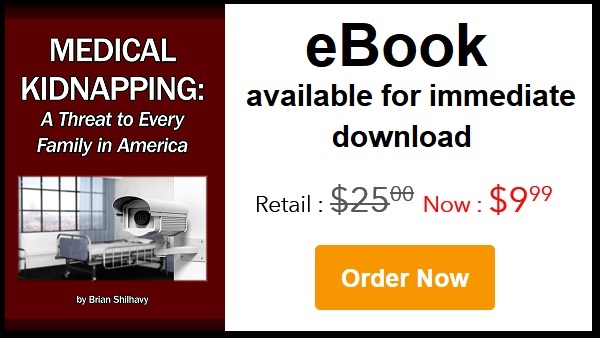 Support the case against Medical Kidnapping by purchasing our new book!
If you know people who are skeptical and cannot believe that medical kidnapping happens in the U.S. today, this is the book for them! Backed with solid references and real life examples, they will not be able to deny the plain evidence before them, and will become better educated on this topic that is destroying the American family.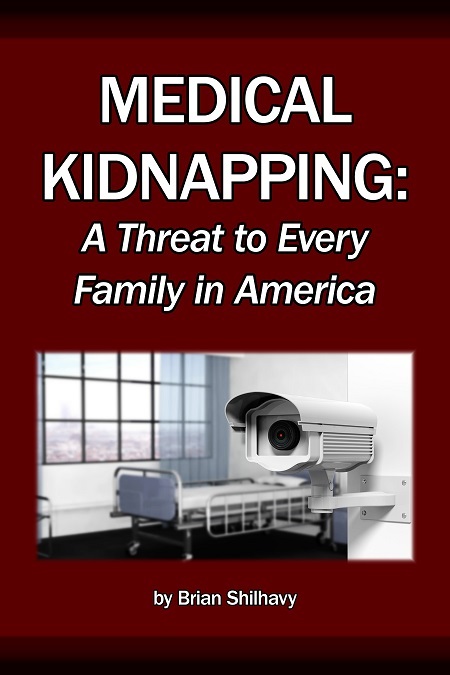 1 Book – 228 pages
Retail: $24.99
FREE Shipping Available!
Now: $14.99
Order here!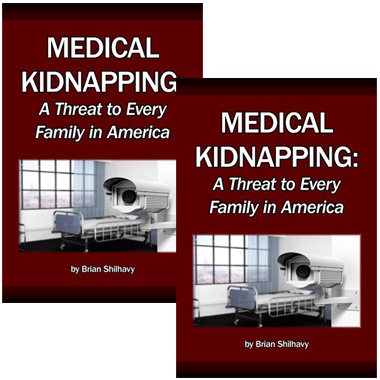 2 Books
Retail: $49.98 (for 2 books)
FREE Shipping Available!
Now: $19.99 (for 2 books)
Order here!
Published on May 17, 2021