by Brian Shilhavy
Editor, Health Impact News
As we reported last week, on June 13, 2019, the New York legislature quickly pushed a bill (A2371) to repeal the religious exemption to vaccination through both the Assembly and Senate in one day with no public hearings.
The unprecedented legislative coup, which cut the citizens of New York out of participating in the law making process, culminated in the Governor of New York Andrew Cuomo immediately signing the bill into law. See:
Soon after this bill passed in New York, some parents apparently received letters from their children's school districts informing them of the new law, and that any child who previously had a religious exemption to vaccines now needed to comply and get caught up on their vaccinations.
One of these letters, from Deer Park, New York, was posted on Facebook and quickly circulated, where James Cummings, the Assistant Superintendent for Pupil Personnel Services, let parents know that failure to comply and vaccinate their children would result in being reported to Child Protective Services (CPS).

CPS workers routinely seize children from parents who do not comply with medical directives. Today, you can lose your children to CPS for simply wanting to obtain a second opinion from a different doctor for medical treatments for your children.
These children are very often taken out of their homes and put into foster care, where the vast majority of them are abused.
Foster care is a billion dollar industry employing hundreds of thousands of people, and it is the main source of the United States' very large, and very real, problem of child sex trafficking.
We have documented these cases of "medical kidnapping" for almost 5 years now on our MedicalKidnap.com website.
It would appear that State Legislators and governors imposing strict mandatory vaccination laws have now found another pipeline of putting children into this very lucrative foster care system to access federal funds, where corruption is the norm. To learn more, see:
Pro Vaccine Extremists Move to Squelch Any Information About Vaccines that Contradicts Their Narrative
The vaccine debate in America today is a debate where only one side is allowed to voice their opinions: the most extremist view, that ALL vaccines are safe and effective for ALL people, ALL the time, by force if necessary. Dissenting opinions are not allowed (not even from doctors or attorneys), and vaccines are declared to be the only area in medicine or research where it is declared that "the science is settled."
The vaccine extremists are represented by the pharmaceutical industry, the most powerful industry in the world today. They fund most of the corporate "mainstream" media, and their industry leaders also hold key positions in government, where many of the federal health agencies also hold patents on vaccines and profit from their sales.
In the judicial system, one cannot sue a pharmaceutical company for injuries resulting from vaccines due to a law passed in 1986 that requires everyone who is injured by vaccines, or had a child or loved one killed by vaccines, to take their case to a special government "vaccine court."
However, due to the power of the Internet and with more people turning away from the corporate-sponsored media sources for information regarding vaccines, the tech giants that control the flow of information on the Internet are now starting to strike back and prevent anyone who wants to publish anything questioning vaccines from doing so.
These policies to stop the flow of information regarding vaccine safety and efficacy, even if the information comes from government publish sources, is a clear act of discrimination against a class of people who just want to tell the truth about vaccines.
As a result, some of the largest publishers of alternative health sources are today being attacked and silenced for one main reason: they do not comply with the extremist view of vaccines that ALL vaccines are safe and effective for ALL people, ALL the time, by force if necessary.
Pinterest was probably one of the first social media companies to start banning anyone publishing information that did not support the extremist view of vaccines.
They took down all of Health Impact News' pins related to vaccines, and then banned our account completely:
Hi Health Impact News,

We've suspended your Pinterest account due to multiple violations of our policies on medical misinformation.

People come to Pinterest to find ideas in a safe, useful and positive space. Because of this, we don't allow advice that may have immediate and detrimental effects on health or public safety. This includes promotion of false cures for terminal or chronic illnesses, and anti-vaccination advice.

Thanks for understanding,

The Pinterest Team

572 7th Street, San Francisco, CA, 94103
A few days ago, Sayer Ji, owner of one of the largest alternative websites on the Internet, GreenMedInfo.com, announced to his followers that his email sending program, Mailchimp, was refusing to allow him to email his database of over 300,000 subscribers due to their views on vaccines:
Dear GreenMedInfo Supporters,

With the recent censorship and de-platforming efforts via social media outlets like Pinterest, and Facebook, the last thing we expected was that our presumably apolitical and neutral email service provider would so suddenly and blatantly violate our freedom of speech by shutting our account down.

After all, you also have the right to enjoy a free newsletter you and 300,000 others around the world voluntarily and enthusiastically subscribed to.

Feel free to contact Mailchimp directly, leave a review on Facebook or call them at (678) 999-0141 to let them know how you feel about this.

Also, please share this information with those concerned about the growing censorship problem.
And then yesterday, Dr. Joseph Mercola of Mercola.com, one of the Internet's oldest and largest alternative health websites, informed his followers that Google completely de-listed his website from search results, apparently due to his position on vaccines.
Google traffic to Mercola.com has plummeted by about 99% over the past few weeks. The reason? Google's June 2019 broad core update, which took effect June 3, removed most Mercola.com pages from its search results.
Mike Adams, the "Health Ranger," is another one of the oldest and largest alternative websites on the Internet, NaturalNews.com. Mike also publishes the truth about vaccines, and recently he announced to his followers that Facebook permanently banned him from posting anything on his Facebook Page that had over 2 million followers.
In response to a coordinated, heavily-funded smear campaign against Natural News and myself, the Health Ranger, Facebook has now permanently banned Natural News from posting content. The channel name that has been banned is Facebook.com/healthranger, which was our primary channel reaching over 2.5 million people. (Source.)
Medical Tyranny has arrived in the United States. If citizens do not take a stand against this tyranny, soon the medical cartel will control every aspect of our lives, and they will take away our children if we do not comply.
Comment on this article at VaccineImpact.com.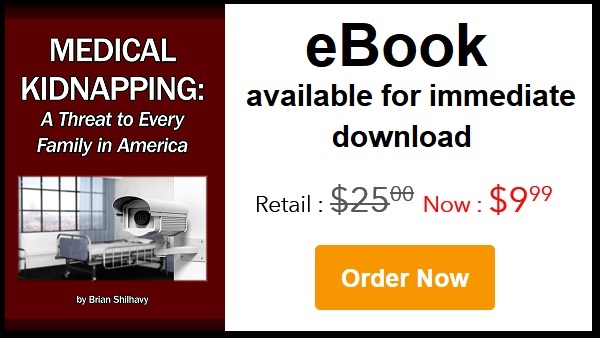 Published on June 24, 2019