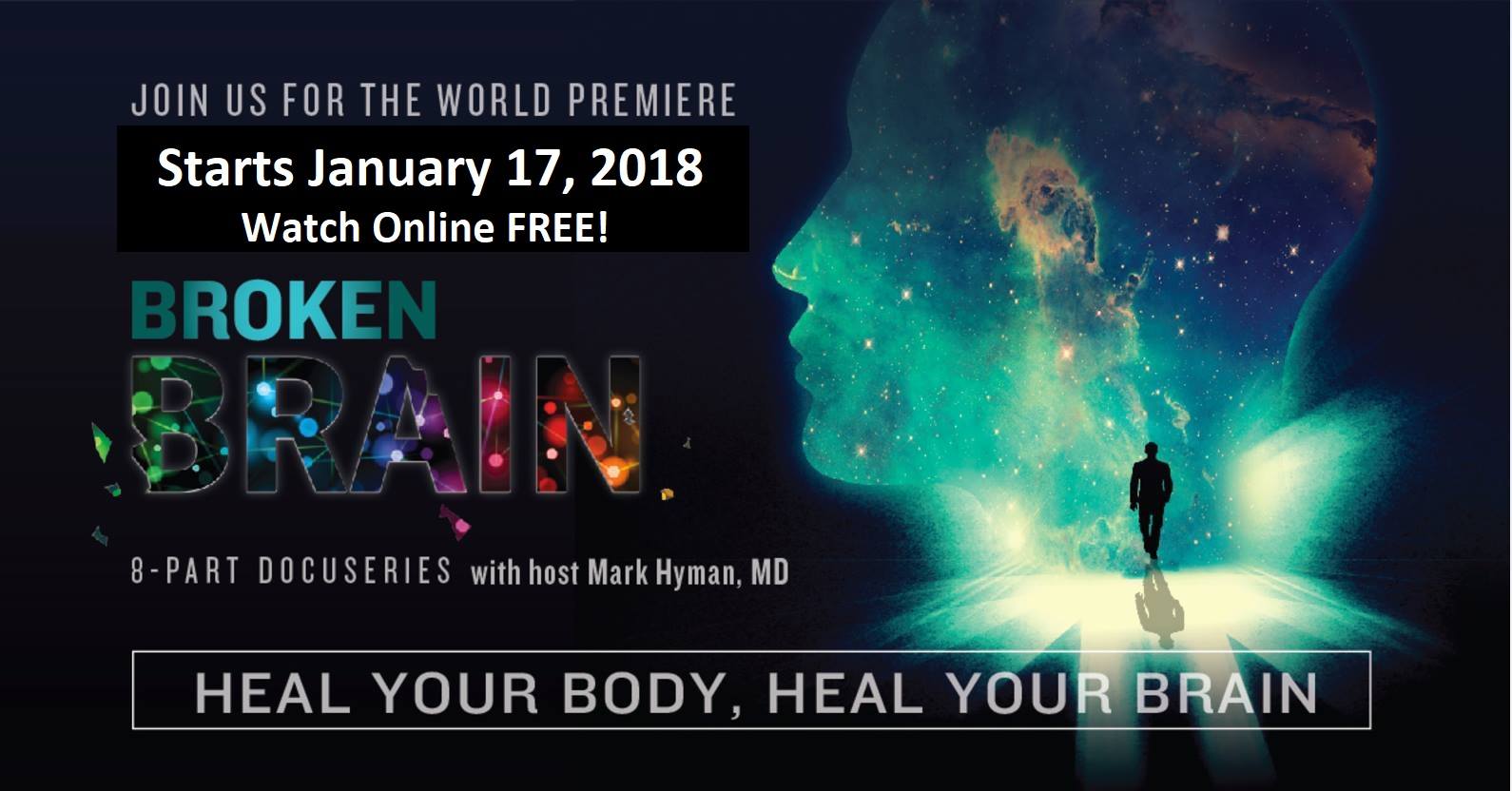 A Practicing Physician And 10x NY Times Bestselling Author Reveals How We've Arrived At An Epidemic Of "Broken Brains" … And The Surprising Solutions That Can Help You Heal
Health Impact News
Starting January 17, 2018, NY Times Bestselling author Dr. Mark Hyman is offering a docuseries called "Broken Brain."
This 8-part docuseries will you give a better and much deeper understanding of our most precious and dynamic organ – the brain.
Over 50 experts will give you their top tips for creating your best brain.
You can achieve more mental clarity, become sharper, more focused and live a more joyful, healthier life.
When it comes to brain health, many doctors and institutions are decades behind the cutting edge information.
From Dr. Hyman:
This documentary is 100% about YOU. It is about every person in my community – and in the world at large – who has tried to find answers to the most important questions they may ever face – and gotten 100,000+ responses from Google … facing overwhelm and fear, leaving them wondering where to begin.

This is your starting point and probably one of the greatest resources on brain health you will ever have access to.

With 1.1 BILLION lives disrupted by broken brains, you can't afford to miss a moment.

Here's to your brain, the birthplace of all inspiration and the keeper of all of your memories.
Anxiety, Alzheimer's, Brain Fog, Dementia, Depression, Autism, ADHD… You CAN change your brain!
Comment on this article at HealthImpactNews.com.
Medical Kidnapping: A Threat to Every Family in America T-Shirt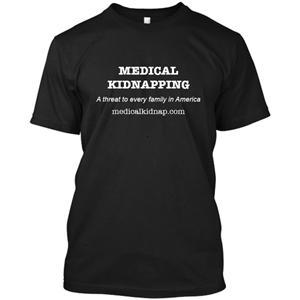 100% Pre-shrunk Cotton!
Medical Kidnapping is REAL!
See: Medical Kidnapping: A Threat to Every Family in America Today
Help spread the awareness of Medical Kidnapping by wearing the Medical Kidnapping t-shirt!
Support the cause of MedicalKidnap.com, which is part of the Health Impact News network.
Support the cause against Medical Kidnapping by purchasing our book!
If you know people who are skeptical and cannot believe that medical kidnapping happens in the U.S. today, this is the book for them! Backed with solid references and real life examples, they will not be able to deny the plain evidence before them, and will become better educated on this topic that is destroying the American family.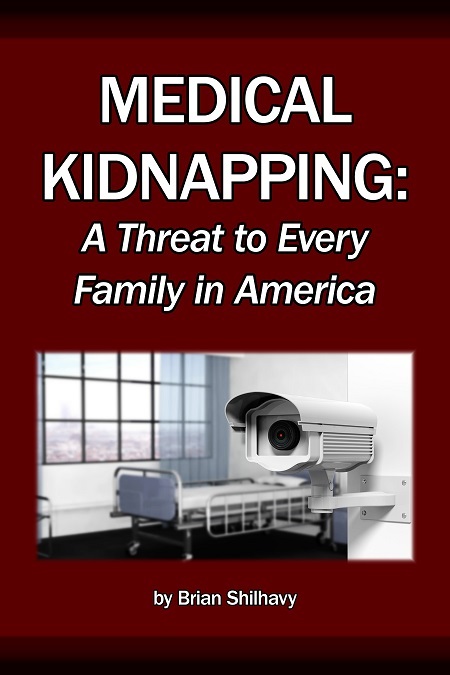 1 Book - 228 pages
Retail: $24.99
FREE Shipping Available!
Now: $11.99
Order here!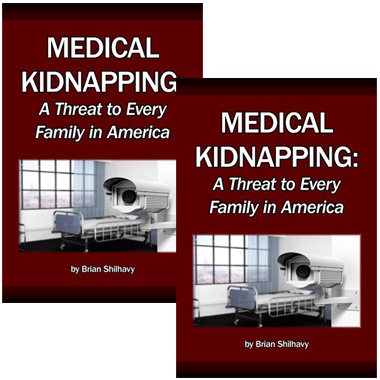 2 Books
Retail: $49.98 (for 2 books)
FREE Shipping Available!
Now: $19.99 (for 2 books)
Order here!
Published on December 27, 2017