Health Impact News
NAACP Resolution Calls for Ban on Electroshocking Children
An NAACP Resolution calls for a banning of electroshock treatment on children, youths and young adults up to the age of 21. Electroshock, also known as Electroconvulsive Therapy or ECT, involves up to 450 volts of electricity sent through the brain causing a massive convulsion to theoretically relieve, but not cure depression.
The Food and Drug Administration (FDA) reports adverse effects from ECT that include cardiovascular (heart) complications; cognition and memory impairment; death; dental/oral trauma; device malfunction; manic symptoms; pain/discomfort; physical trauma; pulmonary (lung) complications; potential worsening of psychiatric symptoms and brain damage.
The FDA is currently reviewing whether the ECT device, which manufacturers have never been required to provide clinical studies to prove is safe or effective, should be reduced in its risk classification. If successful, this would broaden its use, including children whose developing brains are more likely to be more damaged by the shock. The NAACP Resolution says it:
"vehemently opposes any attempt by the FDA to reduce the risk classification of the ECT device."
The Resolution points to four U.S. states—California, Colorado, Texas and Tennessee—having banned the pediatric use of electroshock and a United Nations report on Torture that recommends "an absolute ban on all forced" electroshock. African Americans are more at risk of this potentially brain-damaging procedure as:
"psychiatrists now diagnose African American men in mental hospitals as having a serious mental disorder at a rate of up to 1,500 percent higher than white men," according to the Resolution.
CCHR was first to obtain state legislation banning the use of electroshock treatment (ECT) on children and adolescents in 1976 in California and also wants to see a nationwide ban on the practice of administering ECT for mental health or behavioral problems.
The FDA's proposal to reduce the ECT risk classification has been opposed by thousands of individuals and a Citizens Petition was filed with the FDA Commissioner last year indicating this.
Read the full article here.
Attorney Jonathan Emord Goes Round Two with the FDA on Electroshock Devices
Attorney Jonathan Emord and his co-counsel Kendrick Moxon have filed a Supplement to their Citizen Petition of August 2016, protesting the FDA's Proposed Order to reclassify and make more readily available the Electroconvulsive Therapy (ECT) Device used to give "shock-treatment."  The reclassification would make it easier for doctors to give the treatment.  Shock treatment is well-known as the punishment given actor Jack Nicholson in the movie One Flew Over the Cuckoo's Nest.  More recently it was portrayed in the TV series Homeland when given to the star, destroying her memory and intelligence.  Memory loss and brain damage are the central issue in the attorneys' filing.
For 40 years, the FDA has been responsible to ensure evaluation of the shock devices, which send up to 460 volts through a person's brain. Although federal law and FDA orders in the 1970s required manufacturers of these devices to prove they were both safe and effective, the FDA never enforced the order. This, according to Mr. Moxon, has "allowed millions of persons over decades to be permanently damaged."  He further states "Rather than enforce the law now, the FDA has proposed to simply change the law by reclassifying the devices, so no proof of safety or effectiveness need ever be provided."
The original Citizen Petition was filed on behalf of 5 persons damaged by electroshock treatments. It requests that ECT be banned from the market or, at the least, that the Proposed Order be withdrawn as the manufacturers have never done pre-market clinical trials to prove it is a "safe and effective" device. No other treatment in medicine is so subject to objection and protest by patients – so much so that when the reclassification was proposed, thousands of patients, deeming themselves to be victims of the treatment, objected.
Mr. Emord, who has successfully litigated against the FDA more times than any other attorney in the US, stated "The FDA has utterly ignored clear-cut evidence of brain damage, memory loss and death resulting from ECT treatments. ECT is barbaric and should be removed from the market." It is only fair to note that even the manufacturers have stated that a "risk" of the device is brain damage and severe memory loss.
The attorneys claim there are substantial conflicts of interest with ECT device manufacturers and the studies referenced by the FDA to support its proposed "declassification" of ECT devices.  Mr. Moxon says "The FDA used 'junk science' to propose reclassifying ECT machines out of the most dangerous category of all devices, in which it has been classified since 1978. Worse, the FDA ignored contrary studies by researchers who did not have conflicts of interest."
This is shaping up to be a David and Goliath scenario with individuals damaged by ECT on one side and the FDA, under pressure from the industry that profits from ECT, on the other.
Mr. Emord stated that the proposed reclassification is a radical and irrational departure from FDA's prior precedent demanding rigorous clinical proof of safety before Class III devices (deemed the highest risk) are reclassified to permit more common use.  He expects a challenge to the FDA's proposed order would be upheld in federal court, if the FDA attempts to move forward with the proposed reclassification.
Review or download the Supplement to the Citizen Petition through the link below:
Supplement to Citizens Petition 29 July 17
Read the full press release here.
Comment on this article at HealthImpactNews.com.
Medical Kidnapping: A Threat to Every Family in America T-Shirt
100% Pre-shrunk Cotton!
Medical Kidnapping is REAL!
See: Medical Kidnapping: A Threat to Every Family in America Today
Help spread the awareness of Medical Kidnapping by wearing the Medical Kidnapping t-shirt!
Support the cause of MedicalKidnap.com, which is part of the Health Impact News network.
Support the cause against Medical Kidnapping by purchasing our book!
If you know people who are skeptical and cannot believe that medical kidnapping happens in the U.S. today, this is the book for them! Backed with solid references and real life examples, they will not be able to deny the plain evidence before them, and will become better educated on this topic that is destroying the American family.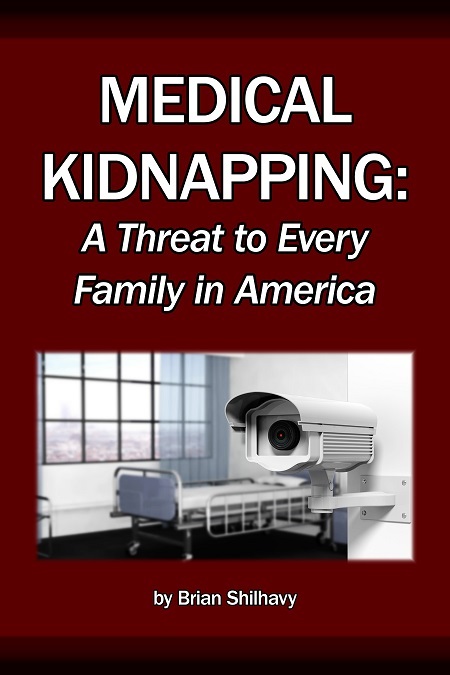 1 Book - 228 pages
Retail: $24.99
FREE Shipping Available!
Now: $9.99
Order here!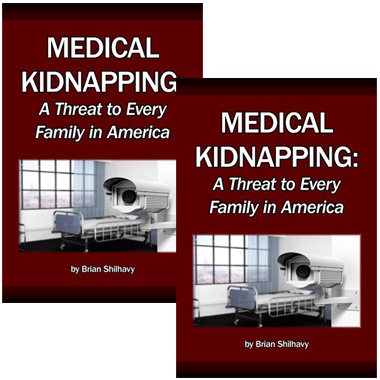 2 Books
Retail: $49.98 (for 2 books)
FREE Shipping Available!
Now: $13.99 (for 2 books)
Order here!
Also available as eBook:
eBook - Download Immediately!
$9.99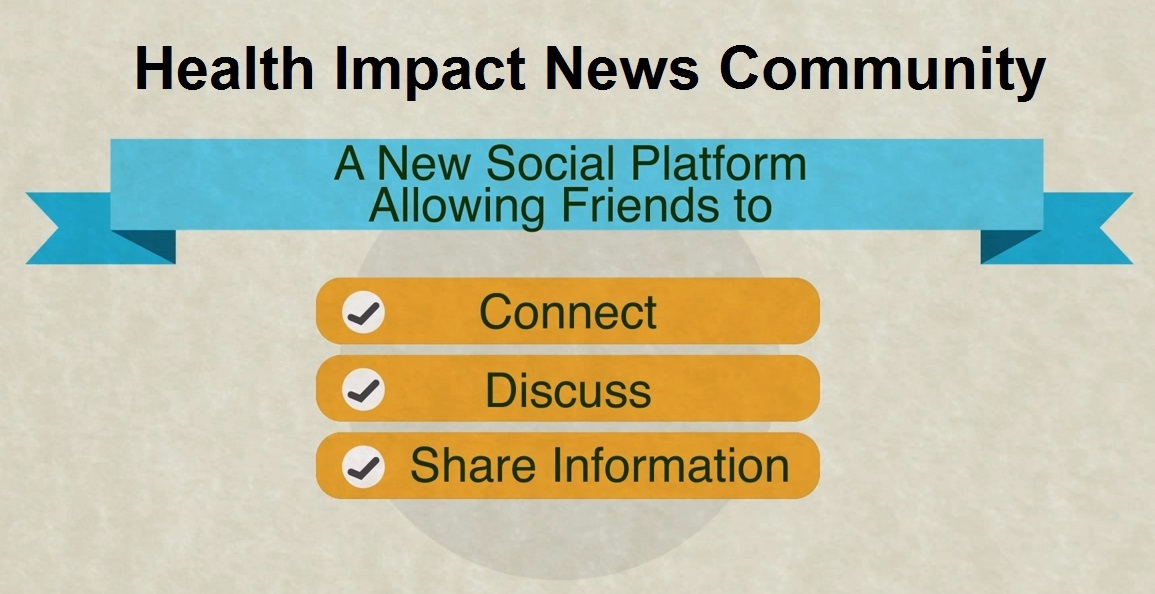 Published on August 28, 2017