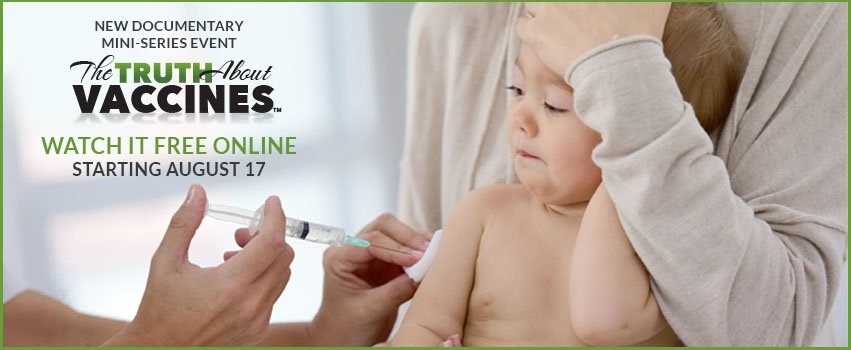 Health Impact News
The much anticipated Truth About Vaccines docu-series begins Thursday August 17, 2017.
Featuring an all-star lineup of speakers, this series promises to be one of the epic events of 2017 in the vaccine movement, following up on the success of the film VAXXED in 2016.
In a preview, VAXXED co-producers Del Bigtree and Polly Tommey talk about the importance of long-term scientific studies when looking at vaccine safety:
In this educational 7-episode docuseries these topics will be covered:
*THE HISTORY OF VACCINES*
Vaccination programs are given credit for eradicating some of the most devastating illnesses of the past, but they're no longer immune to a controversy of their own.
*VACCINE RISKS and SAFETY CONCERNS*
Concerns about vaccine injuries, mercury toxicity, and autism have increased substantially in recent years, and public debate is once again heating up.
*FULL LIST of OPTIONS and ALTERNATIVES*
You don't have to pro- or anti-vaccine anymore. New options are available to guard against serious illness, based on your unique situation and risk factors.
Here is a list of some of the speakers giving presentations: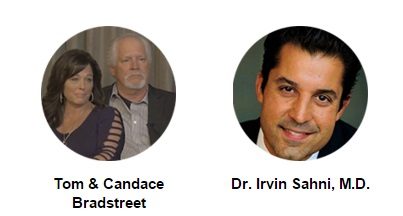 Sign up TODAY for FREE for this life-saving information you are not likely to learn elsewhere!
Medical Kidnapping: A Threat to Every Family in America T-Shirt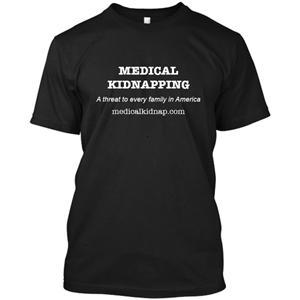 100% Pre-shrunk Cotton!
Medical Kidnapping is REAL!
See: Medical Kidnapping: A Threat to Every Family in America Today
Help spread the awareness of Medical Kidnapping by wearing the Medical Kidnapping t-shirt!
Support the cause of MedicalKidnap.com, which is part of the Health Impact News network.
Support the cause against Medical Kidnapping by purchasing our book!
If you know people who are skeptical and cannot believe that medical kidnapping happens in the U.S. today, this is the book for them! Backed with solid references and real life examples, they will not be able to deny the plain evidence before them, and will become better educated on this topic that is destroying the American family.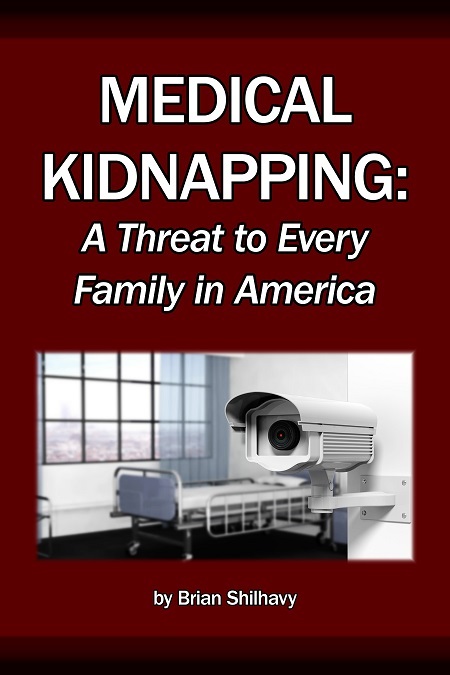 1 Book - 228 pages
Retail: $24.99
FREE Shipping Available!
Now: $11.99
Order here!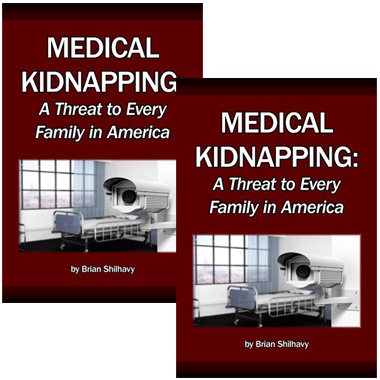 2 Books
Retail: $49.98 (for 2 books)
FREE Shipping Available!
Now: $19.99 (for 2 books)
Order here!
Published on August 13, 2017