by Health Impact News
David and Collet Stephan of Alberta, Canada, were sentenced after the widely-publicized death of their son Ezekiel and subsequent court trial. Some supporters of the family openly wept when David was sentenced to 4 months in prison, but many of those same reporters were relieved that Collet will not be imprisoned, but will be under 3 months of house arrest. The sentiment is that, "At least she will get to be with her children."
After a back and forth bout with the croup and flu-like symptoms in 2012, court testimony showed that the 18 month old little boy seemed to bounce back before suddenly taking a turn for the worse. As Health Impact News has previously reported, there was a great deal of expert testimony and evidence presented that demonstrated that the child would most likely be alive today were it not for serious failures on the part of the medical system. According to former Chief Medical Examiner Dr. Anny Sauvageau:
In the absence of the medical misadventure during the paramedic intervention, the expected outcome was good.
Tragically, Ezekiel died after such "medical misadventure," but instead of the Alberta Health System looking at their own failures which contributed to the boy's death, the Crown went after the Stephans. The already grieving parents were prosecuted for their son's death, by a court which ignored a great deal of evidence which would have exonerated them. Much of that evidence is cited here:
See Dr. Sauvageau's full report of her expert opinion: 15.4 Report April 16
Sentencing: Father to be Separated from Family and Serve 4 Months in Prison
The prosecution asked for the couple to be sentenced for 3 to 4 1/2 years in prison, but the judge declined such a harsh sentence.
Collet was sentenced last week to 3 months of house arrest. She can request a few hours each week for such errands as grocery shopping, but if her children need to go to the doctor, someone else has to take them.
David was sentenced to 4 months in prison.
Both parents must serve 2 years of probation after the house arrest and prison. During their probation, they have been ordered to stay in Alberta Province – a demand that is highly unusual for any court to require. They have each been ordered to provide 240 hours of community service within those 2 years.
The parents are required to take their 3 living children to a public health nurse every 3 months and to a medical doctor at least once a year.
Collet has also been ordered to place a full copy of the sentencing document on all social media sites and websites that the couple run. She pointed out that they do not run the Prayers for Ezekiel Facebook page and that they have no control over what is posted there.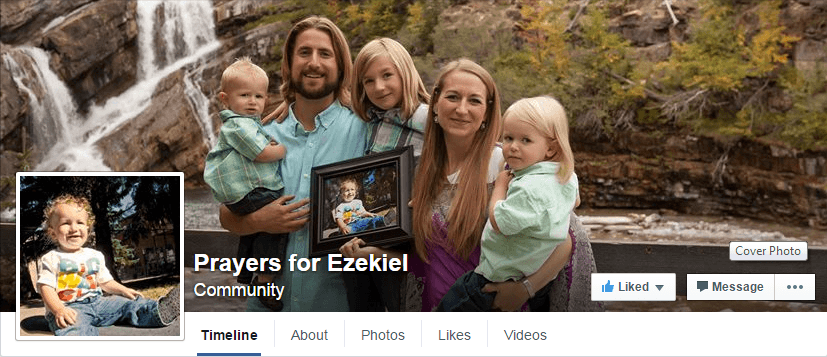 Chilling Effect: Failure to Vaccinate Now Seen as a Crime?
The parents have been singled out by the Canadian Health officials for not vaccinating their child. Much evidence was presented during the course of the trial that showed that lack of any vaccination was not the cause of Ezekiel's death, but the Stephan's believe that they are being made examples of in order to compel parents to vaccinate through judicial precedent.
According to the Canadian Constitution, the government cannot mandate vaccines. Yet, by prosecuting and convicting parents who chose not to vaccinate, the Alberta court has created a "chilling effect." Parents cannot be forced to vaccinate, but if a child dies, the parents may now be found guilty of the crime of failing to provide the necessaries of life.
Collet Speaks Out
Health Impact News spoke with Collet Stephan this week. She is concerned about her children and how much they are struggling with missing their dad. She says that there is "no way I want anyone to go through what we went through." It has been very difficult for her to watch rights taken away. During court, she said that she watched fraud happening right in front of her, but they had to be silent and couldn't even defend themselves. She wonders how many other families have suffered because of what she sees as fraud by Medical Examiner Dr. Adeagbo.
Even so, the hardest thing about the whole ordeal for her was the reliving of her son's death through the trial. She says that there are "no words to express or comprehend" what that was like. The family learned some facts about Ezekiel's death for the first time during the trial.
Though the judge told the Stephans that he did not believe that they intended to put their child's life at risk, he slammed them for not taking their son to a medical doctor sooner.
David is reportedly upset over the injustice of the whole ordeal. Because of the negative press, theirs is a high profile case. He is in solitary confinement and told his wife that he didn't see the sun for 5 days. However, he was able to get a Bible on Saturday.
David in Danger in Prison Due to Media Circus
The media has crucified the Stephans throughout their ordeal with outlandish accusations and sensational headlines based on rumors rather than fact. It is only in alternative media that the truth of their story was reported.
See the original story by Health Impact News here:
The rumors and twisting of the facts in the media have endangered David's life, Collet told Health Impact News. Her husband is in solitary confinement out of fear for his safety after the media has painted him as a monster instead of the kind, loving father that he is.
Collet's father-in-law received a text that indicates that some prisoners may be planning to attack David Stephan.
What You Can Do
The family requests prayers for David's safety. At this point, no one knows what those in the prison may be attempting to plan against him. The family is greatly concerned.
Collet told us that she enjoys reading letters and notes of encouragement to her husband when he is able to call her from prison. She says that the best way to get those to her would be to send them to her in a private message on Facebook here. Even for people who are not her Facebook friends, messages may be sent which will go to the "other" folder, but she checks that folder regularly.
Comment on this story at Health Impact News.
Medical Kidnapping: A Threat to Every Family in America T-Shirt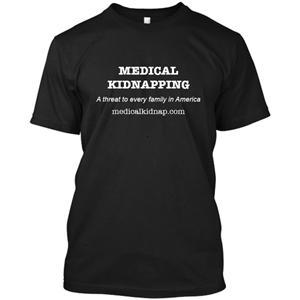 100% Pre-shrunk Cotton!
Medical Kidnapping is REAL!
See: Medical Kidnapping: A Threat to Every Family in America Today
Help spread the awareness of Medical Kidnapping by wearing the Medical Kidnapping t-shirt!
Support the cause of MedicalKidnap.com, which is part of the Health Impact News network.
Support the cause against Medical Kidnapping by purchasing our book!
If you know people who are skeptical and cannot believe that medical kidnapping happens in the U.S. today, this is the book for them! Backed with solid references and real life examples, they will not be able to deny the plain evidence before them, and will become better educated on this topic that is destroying the American family.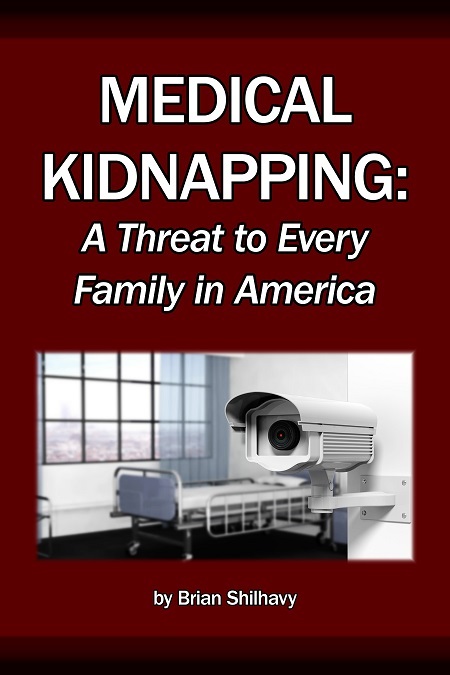 1 Book - 228 pages
Retail: $24.99
FREE Shipping Available!
Now: $11.99
Order here!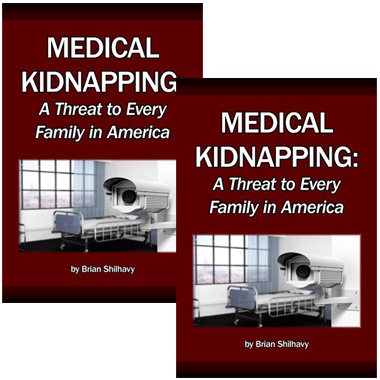 2 Books
Retail: $49.98 (for 2 books)
FREE Shipping Available!
Now: $19.99 (for 2 books)
Order here!
Published on June 30, 2016